At kids party trends 2022 came even more beautiful and colorful with themes beyond incredible to make any child and even adult marvel.
In the face of so much beauty, things like this help to immortalize moments as special as this one!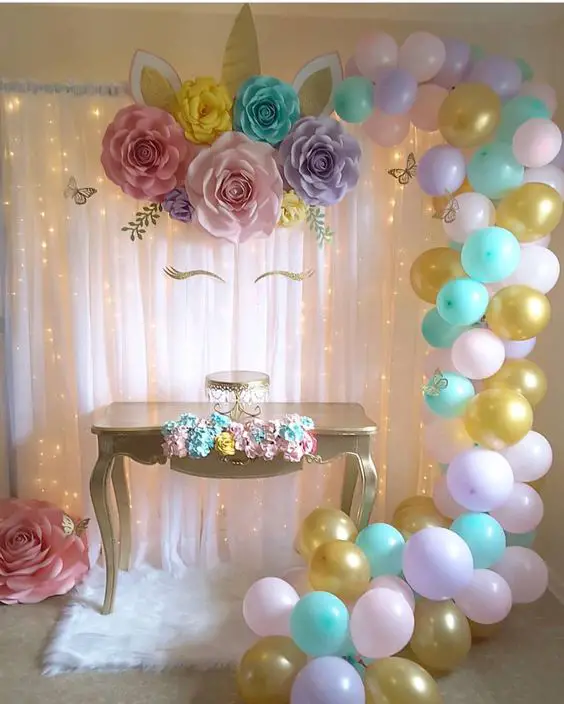 Even more so when the birthday person is a child he/she will surely remember this moment forever.
When we become mothers, we always want to see our children happy and see their eyes sparkle when they see a party set up inspired by their favorite character.
In addition to the company of best friends, it's the best thing in the world without a doubt and he will feel special and loved, there's no money to pay.
In the old days, birthdays were simpler and homemade only in the backyard with a few candies around the cake and at most a decorative panel.
Nowadays, parties are increasingly elaborate and the variety of themes and decorative items are so large and creative that it becomes almost impossible to choose a theme.
Right off the bat, the best thing you should do if the party is a surprise is pay attention to the details about what the boy or girl's favorite designs and colors are, doing this will be half way there.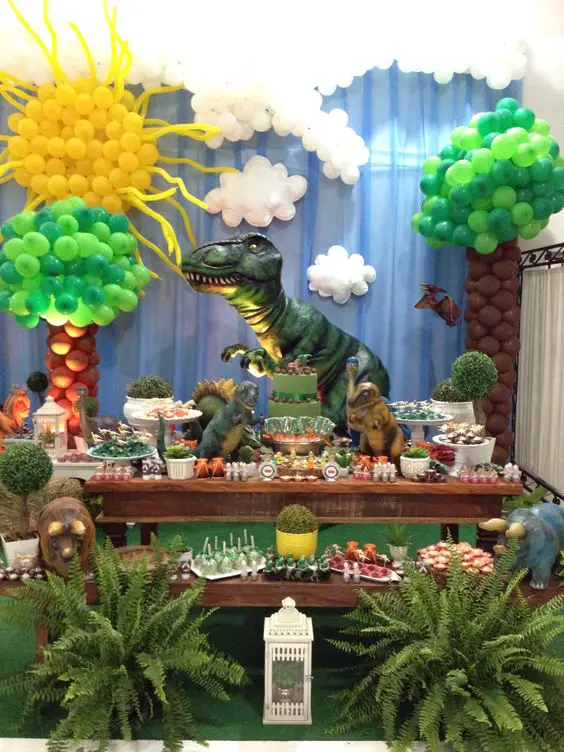 Remembering that from time to time trends can change as well as they can remain, everything will depend on what will be released in the world of drawings and even in theaters.
But classics like spiderman, Minnie, superman, princesses, patati patatá, hot wheels and painted chicken are still at the top of the list of kids' darlings!
Without further ado, check out in this article everything that will be highlighted in the decoration of children's party 2022.
So let's take that quick peek?
I'm sure you'll be able to get a lot of ideas from this article!
Children's Party 2022: Topics that will be Trending
In the previous year some themes like Frozen, Peppa, Moana, Minions and Little Prince became super popular at most parties.
For this year 2022, we can see themes such as Masha and the Bear, Lady Bug, Unicorns and rain of love or blessing as strong trends that promise to rock the children's world.
Below you can find some options for kids party themes 2022 are inspirations for cakes, invitations, party favors, table decoration, in short, everything you need to know to organize a breathtaking party.
Miraculous Party: Ladybug's Adventures
If you like adventure and cuteness, the miraculous theme is all that and a little more and it's no wonder that girls are completely fascinated by this beautiful little girl.
The story of the cartoon has as its main character Marinette Cheng, a student who has the power to transform into a superheroine, the Ladybug who, with the help of her best friend Chat Noir, a blond boy dressed as a black cat who, together with her friend, defend Paris. of Hawk Moth, the villain, who in addition to chaos and destruction and tries in every way to steal the miraculous that are small powers that can transform super heroes.
The colors that should be used to compose the decoration in this theme are red and black, details in red polka dots with black polka dots, in addition to the scenery of the city of Paris where all the design takes place!
The Eiffel Tower and the ladybug mask are items that will bring the party to life so don't forget to add them to the details of various items from the cake to party favors.
Super Wings Party
Super wings are cute little planes that help children around the world, their main function being to bring toys to children around the world.
Traveling around the world to give gifts to children, Jett and his friends get to know various places and stories from each region.
The colors that can be used are blue, white, red, yellow in addition to illustrations of clouds and the planes Jett, Dizzy, Donnie, Jerome, Big wing, Sammy, Roy, Mira, Paul, Bello, Grand Albert and Jimbo that he's the only human in the place, he's the one who controls air traffic so that all deliveries go smoothly.
Masha and the Bear Party
Masha and the Bear is a Russian cartoon but, which conquered the Brazilian children based on fairy tales and Russian folklore, animation tells the story of a 3-year-old girl named Masha who lives in a house in the woods, along with her bear friend.
The bear is like the guardian of the little masha that at all times prevents her from getting hurt and at the same time deals with the little girl's antics, to make an incredible decoration inspired by these two cute you must use shades of pink and a lot of green after all , the story is lived in the forest and nature highlights the theme even more.
Paw Patrol Party
Tell me which child doesn't love animals?
For you to have an idea, there comes a stage in childhood when children don't eat meat at all because of pity for the animals, many, since they were young, already say that when they grow up they'll be a veterinarian or something, and it's not for nothing all this love since animals they are enlightened creatures full of purity of heart.
If your child loves dogs, how about taking advantage of this fact to have his or her little party inspired by the dog patrol cartoon?
This is certainly one of the fevers among the kids here at home, my two boys are mainly in love with the little songs.
This Canadian Nickelodeon cartoon features the adventures of boy Ryde, 10 year old Ryde and 6 simply cute puppies who solve various problems across town.
To start a decoration in this theme it is necessary to know the name and breed of the puppies listed below to make your work easier. Look:
Chase this German Shepherd puppy
Marchall a Dalmatian puppy
Rubble is a five-year-old Bulldog puppy
Labrador puppy zuma
Skye the only little girl in the class is a baby Cockapoo
Rocky is a puppy of mutt breeds
Peppa Pig party
When we talk about a children's party, Peppa pig and her family are the darling, being at the top of the list, serving as inspiration for both girls' and boys' parties, just adapt for the boys, putting Peppa's brother George Pig as the main highlight of the party.
Peppa and her family are all pink pigs so be careful not to overdo the color and make the environment overloaded, invest in white and blue to harmonize the environment!
See too:
Cheap Children's Day Gifts 2022 – For all ages