The owl crafts in general are one of the cutest and most popular there are, with pillows being one of the items with the most output and not for less, they are indispensable decorative items either in the bedroom or in the living room because, in addition to bringing personality to the comfortable they are comfortable and cozy bringing all the convenience that residents need when relaxing after an exhausting day of work!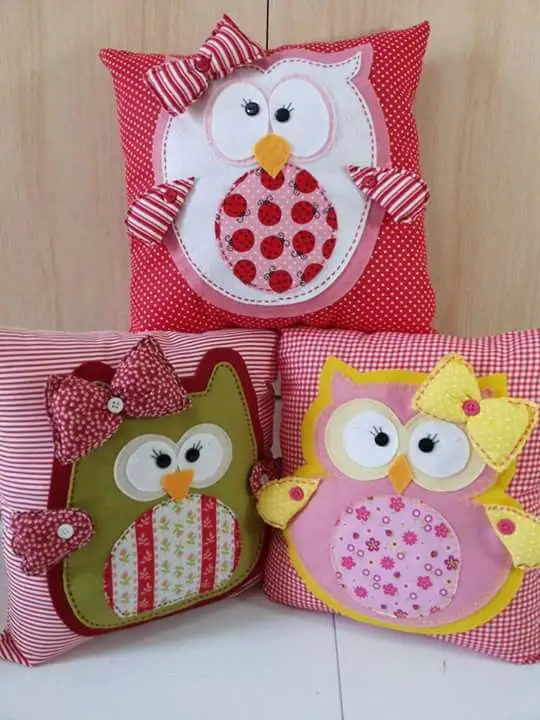 Owls are a symbol of mysticism, wisdom and are associated with mystery and intelligence. Owl pillows are a super versatile craft as they can be made in different shapes, be it square, round or even in the shape of the animal itself and also, in different color combinations, in short, you can customize it using your favorite colors. or also, you can create it with the purpose of using it as a control door that, in addition to giving life to the decoration, keeps everything much more organized.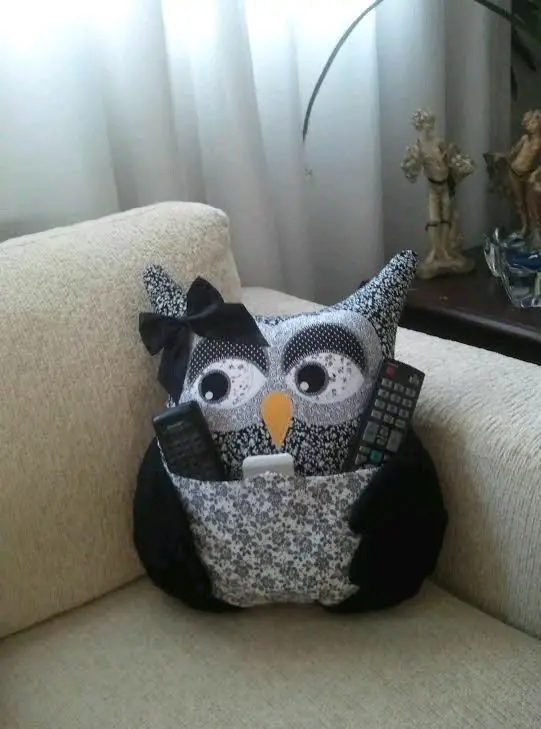 If you want to have some ideas to use as inspiration when decorating your home or want to learn how to make them and thus increase your family income, we have selected in this article several ideas in addition to some tutorials with step by step and molds of owl included that will make your life easier when making your pillows. See:
Owl Cushions: Meet the models
crochet owl pillows
Crochet works are simply wonderful and super durable, if you already have at least a little skill in manual work, you can try to venture out and transform the stitches made of string into super charming owl pillows that hardly went unnoticed by the eyes of your visits.

Felt owl pillows 
If there is a material that is making the head of artisans, it is felt, with which it is possible to make a thousand and one types of crafts, from a simple key chain, to dolls of characters and even pillows of various shapes. If you are starting in the world of crafts and therefore don't have so much skill and technique, felt is a great way to start because it is an easy-to-handle material. The visible seams make the work delicate and unique. Here's some inspiration: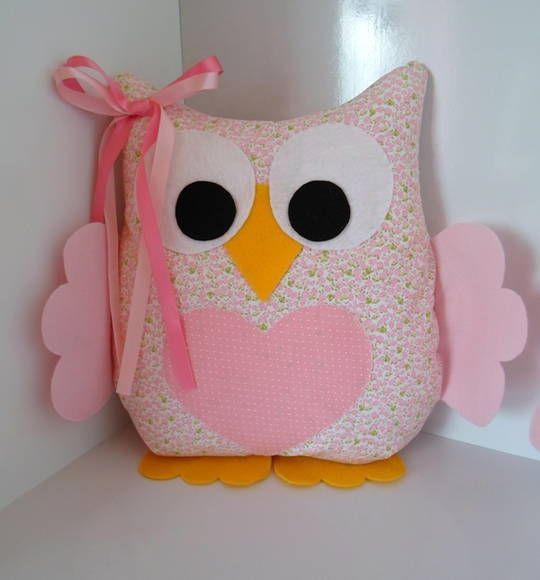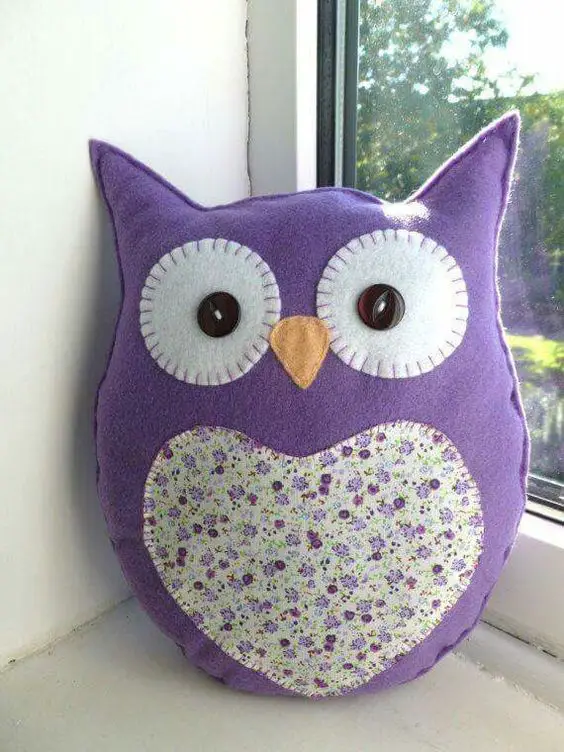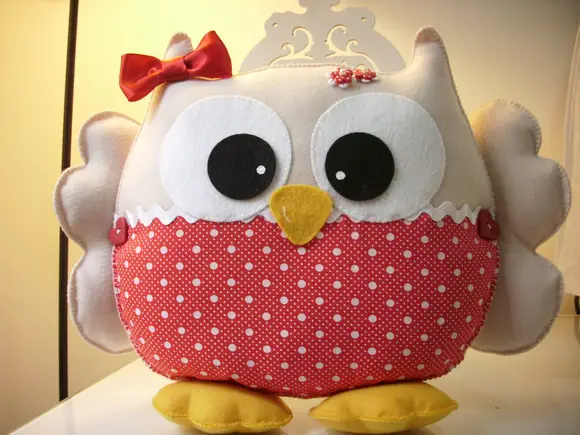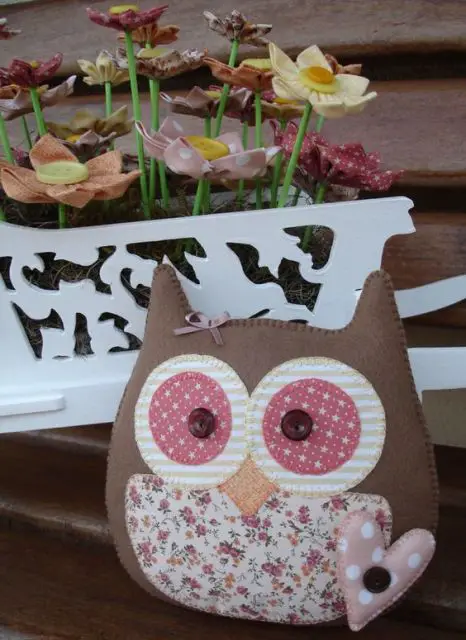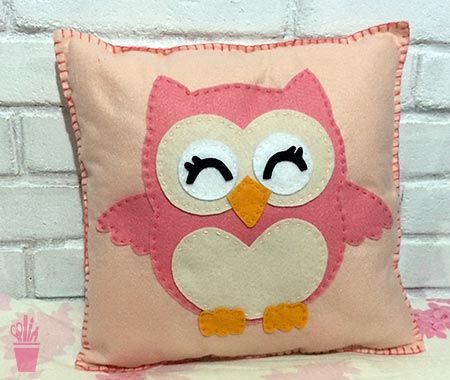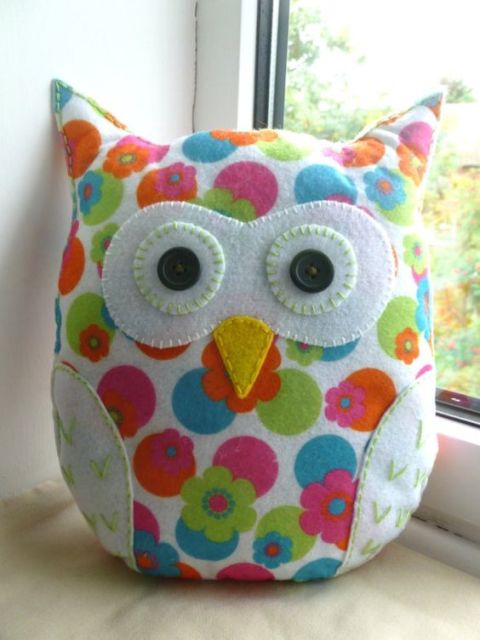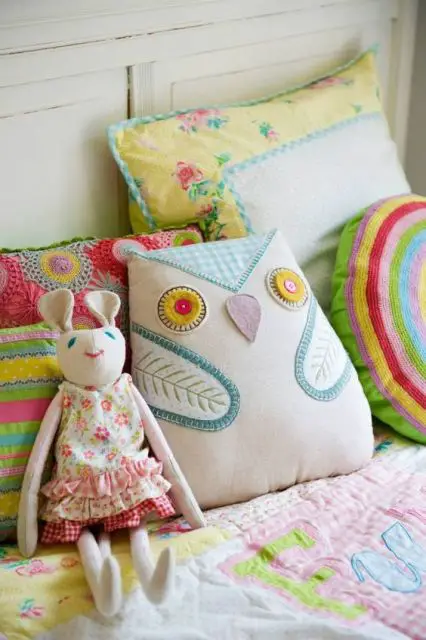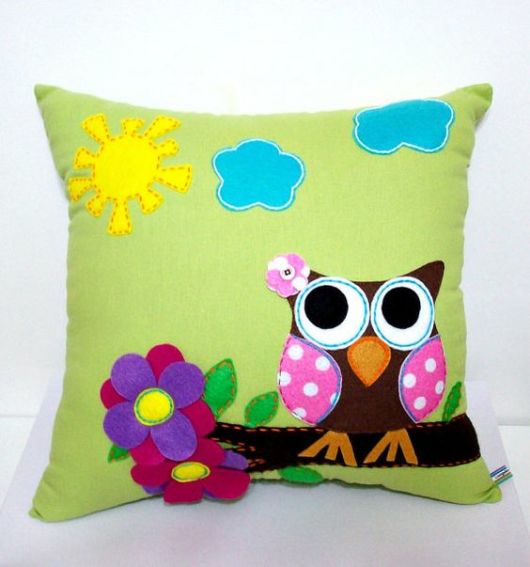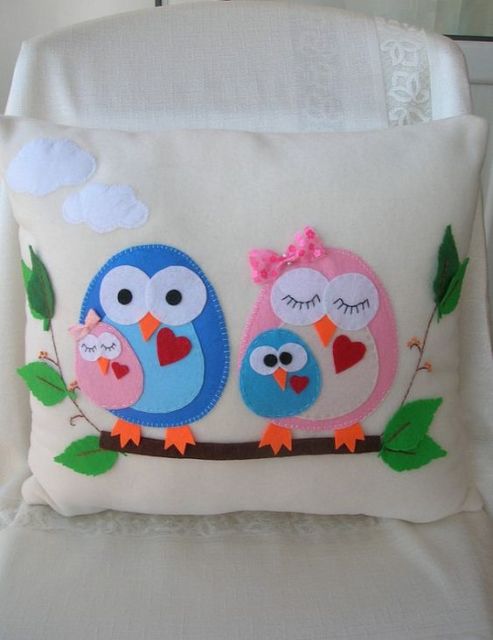 Owl pillows in patchwork fabric
The patchwork technique is nothing more than the union of several pieces of fabric that in the end, turn into beautiful designs, being a great way to reuse patchwork. A great idea is to make a pillow with an all white background and choose fabrics with delicate colors to form the little owl, every detail will make the biggest difference to make the pillow harmonious and beautiful!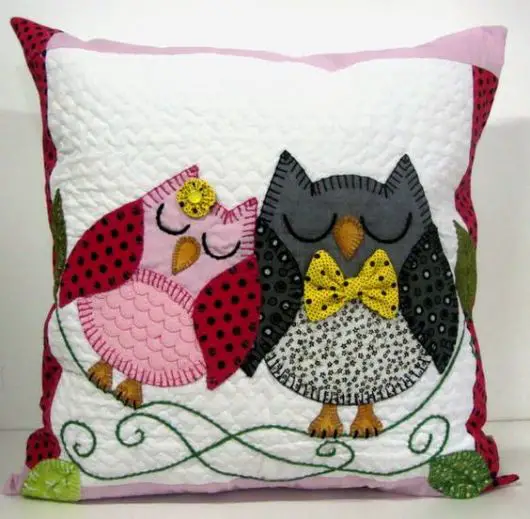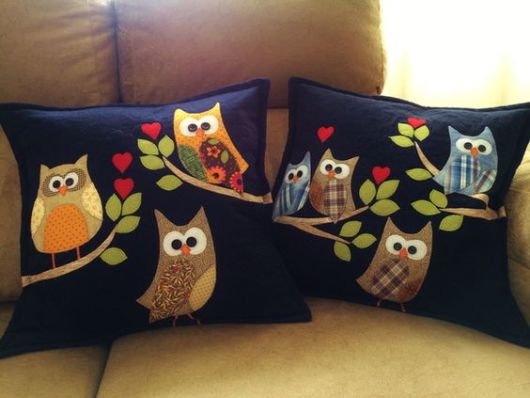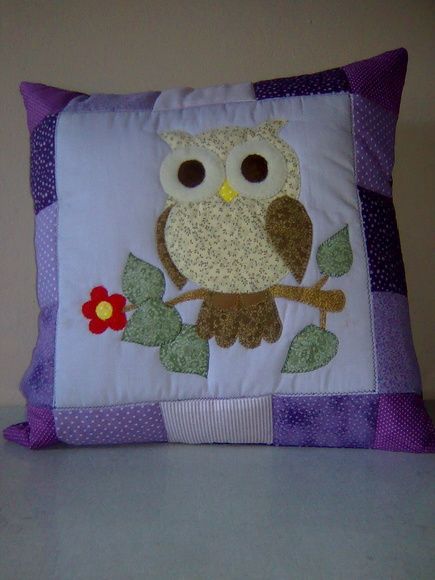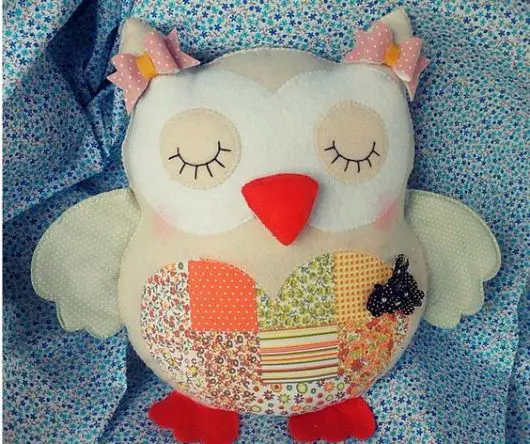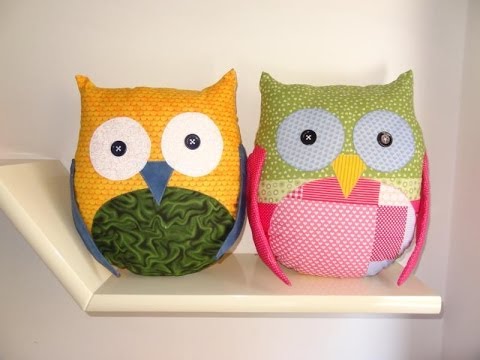 90 Owl Cushions: Step by Step with Templates
What leaves me open-mouthed is seeing how capricious and creative artisans are, let's say, that for them imagination has no limits and with the owl pillows this is no different, beautiful and colorful there are models that please the most varied styles. Some models are easier, others a little more complex to make. The range of creations around the bird seems to be endless, it is a trend that has been conquering more and more people around the world!
Owl pillow step by step 
Through a good search on google, we made a selection of the best tutorials on owl pillows in order to help them deepen their knowledge even more, in addition to some very cool molds that will be super useful in their confections. See:
https://www.youtube.com/watch?v=S_FZ5On2hcs
Owl pillow patterns download