If you are a capricious person who takes care to keep your house always clean, organized and fragrant, you will love the tip we prepared in this article, we will teach you how to do it. homemade air freshener that can be used both to perfume your home and also to decorate some special corner of your house, store, office, in short, any environment you want to make cozy.
To store it you can use decorated glass pots and add wooden sticks inside, at the same time that the sticks give an extra touch, they also release the perfume slowly and gradually making your home always fragrant!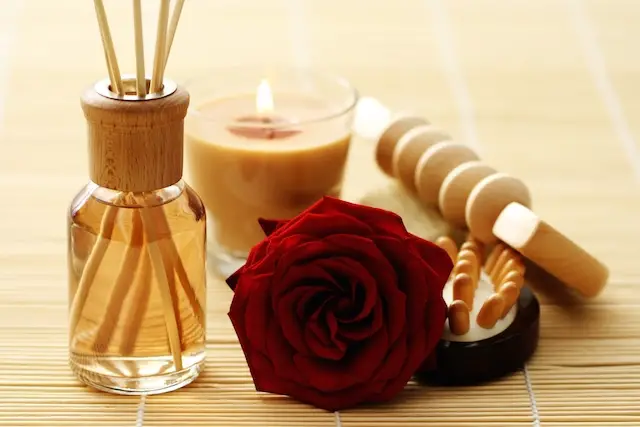 There are currently thousands of flavorings on the market. however it is difficult to find one that has a soft and delicious essence, some are so strong that it leaves us with a headache, the ideal is that you choose a lighter scent like lavender for example, which is not so cloying.
The good thing about getting your hands dirty and making your own flavoring is that you will prepare it your way, with the ingredients of your taste and you can decorate following the same decoration proposal for each room in your house, and the best of all it is much cheaper, this generates a good economy at the end of the month.
Want to check out the recipes? Keep reading the article and you will have not just one, but 10 options for homemade flavorings, so you can always be varying and choosing a different fragrance.
Homemade air freshener: Step by step
It is believed that, like colors, fragrances also attract good energies! According to Feng Shui, the lemon flavoring, for example, is revitalizing and brings joy to the environment. The aroma of cinnamon is perfect for the dining room as cinnamon has the power to open the appetite, stimulate dialogue and joy.
For an office or study room, the eucalyptus scent is perfect as it increases concentration. For moments of relaxation and sleep, the aroma of lavender brings good energy to sleep and soothes, providing a peaceful night's sleep. Check out the step by step of homemade flavorings and surprise your family and visitors with a pleasant smell when they enter your home.
1. Homemade air freshener with fabric softener
In a plastic or glass pot, start putting coarse salt, then add the alcohol and mix, now it's time to add fabric softener and mix a little, finally add the cloves and your recipe is finished, put it in in places of the house where you want to leave it fragrant.
2. Homemade air freshener with disinfectant
This one is very easy, you will just need to put the disinfectant in a bottle and then put the sticks inside the pot. If you like the smell of pine sol you will love this tip.
3. Homemade environment freshener with orange peels
You will need to put orange peels or tangerine and alcohol in a small bottle. leave covered and set aside for 10 days or a little longer. To further enhance your flavoring, you can also add an essence of your choice and cloves.
4. Flavor with vinegar, lemon and rosemary
In a jar, place lemon peels, rosemary sprigs and the alcohol vinegar, leave it covered and set aside for 2 weeks, shake it from time to time, after that time, use it to make your house all fragrant.
5. Natural lavender flavoring
For this room freshener, cut a few sprigs of lavender and put it in a jar, mix it with alcohol and add a few drops of lavender essence. Use with a spray bottle or inside a jar with sticks as well.
6. Homemade koala flavoring
Make your neighbors jealous when they walk by your house and smell that delicious smell. Put some alcohol and water in a glass, also add the clove and cinnamon essence of the koala, and put it in a spray bottle to spread throughout the house.
7. 4 Easy Homemade Flavoring Tips
Fran Pereira brought this video to her channel with nothing less than 4 super easy tips that you can do at home.
8. Use this rose tip
The exhaled smell may not be that of a rose, but that Peter Paiva's tip is super cool, no one can deny it, this rose will be used instead of the sticks, it will absorb the aromas of your aromatizer and will spread throughout the environment, check it out in this super cool tip and do you too.
9. 6 unmissable tips for your home
Now learn how to make an aromatizer with 6 different types of essences to use in the most varied places in your home.
10. Use it to earn extra income
In addition to using it in your home, you can also take advantage of these tips to make an air freshener to sell and thus supplement your money at the end of the month. See this very valuable tip from the channel The minimum is a maximum and put it into practice now.
See more: Cleaning the House: Tips on How to Clean