Do you want to have exclusive, charming pieces with a sustainability footprint in your home decor? know that bamboo crafts are an excellent alternative since using this rich material as raw material you can be creating diverse items ranging from musical instruments, to lamps, kitchen utensils, plant pots and much more!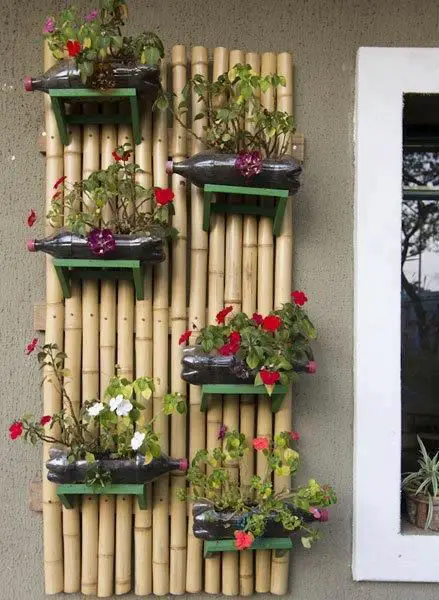 Bamboo is a plant in abundance in Brazil, its characteristic is similar to a large straw that is hollow inside, but despite being hollow it is mega resistant on the outside, due to its flexibility it is easy to handle, thus serving in the making. of countless handcrafted items, I myself was surprised to discover that it is even possible to make bamboo furniture, which by the way is very beautiful.
But to put all these ideas into practice, it takes a lot of creativity and patience to achieve an incredible result. Among so many things you can do, varnishing or giving a coat of paint makes the piece much richer in addition to bringing it durability, as the paint will protect the bamboo from moisture, friction and others.
Below you will see countless inspirations of items that can be created with bamboo, these items can be of great use in the decoration of your home, bringing a lot of charm and personality, in addition to the photos you can also check out some super easy tutorials to copy. The cool thing about handmade items is that they can contain a little bit of your personality incorporated in it, so you can customize it as you want and can even leave it with the same style following as the other decorative items in your home.
Bamboo Crafts: Ideas with Step by Step
Among the countless possibilities of transforming bamboo into handicrafts, bamboo kitchen utensils have been conquering the hearts of people who love the environment and who do not give up good taste. In addition to bringing more beauty, lightness and style to your kitchen, using objects made of bamboo helps to prevent the proliferation of bacteria, it has greater durability and also does not cause risks to the pan.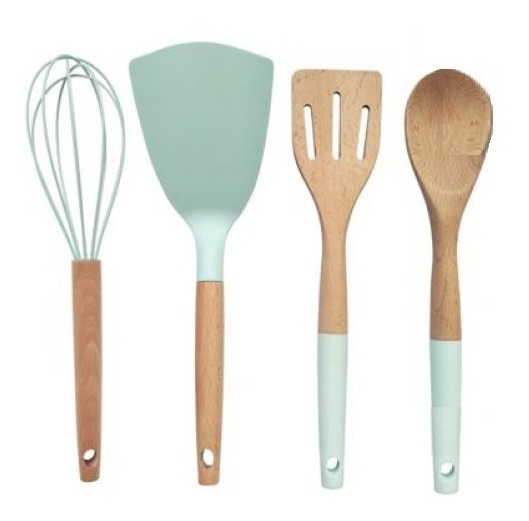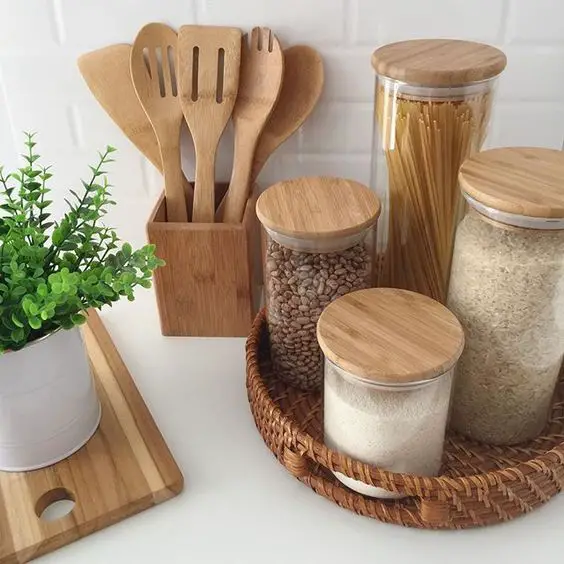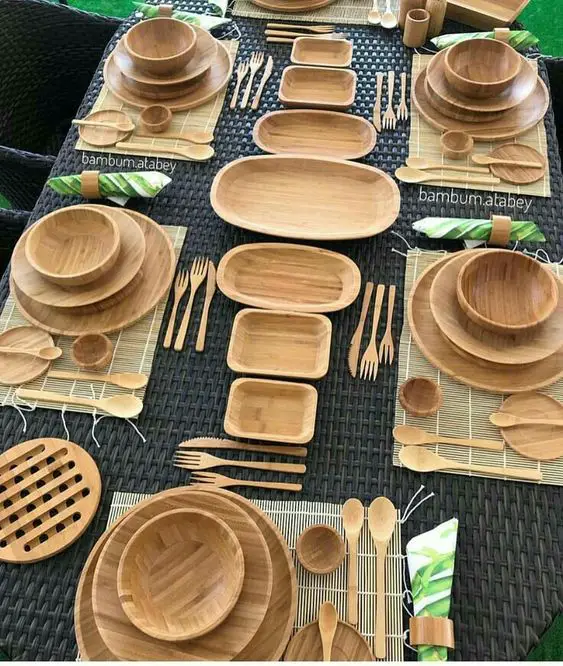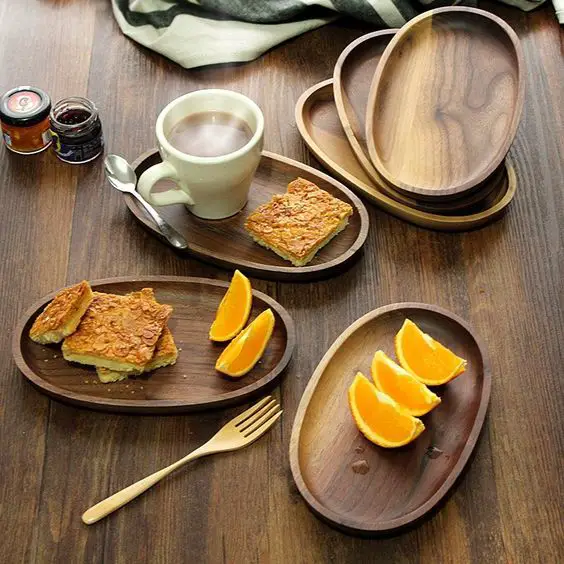 Do you want to make your garden decoration much more beautiful and ecologically correct? Make some hanging vases or floor vases with pieces of bamboo, look at this amazing idea below, where a small wall of bamboo was made and then, in front, some pet bottles cut and used as vases were added, this type of vertical garden has a very low cost and the view is wonderful!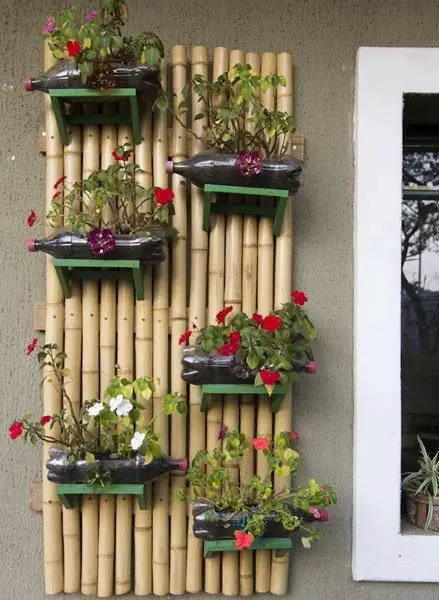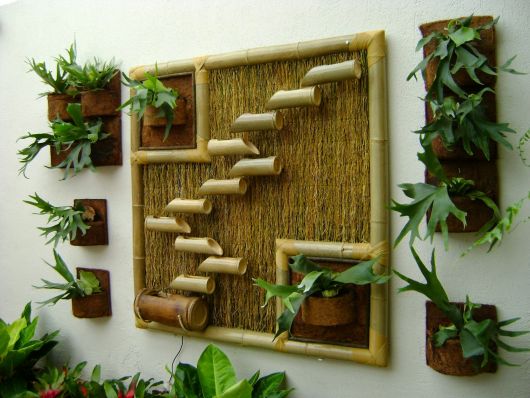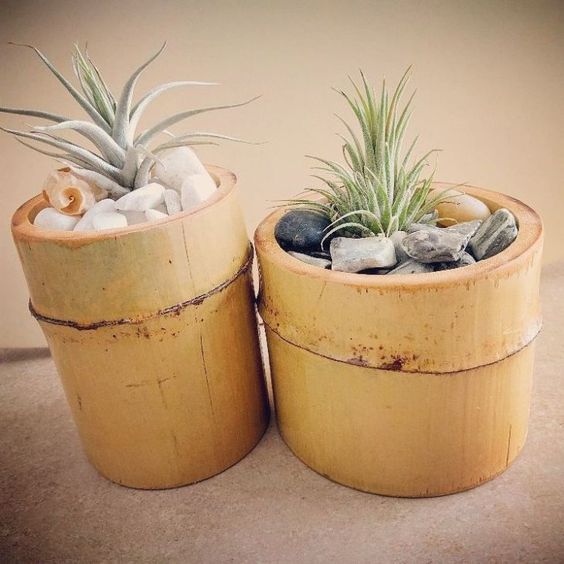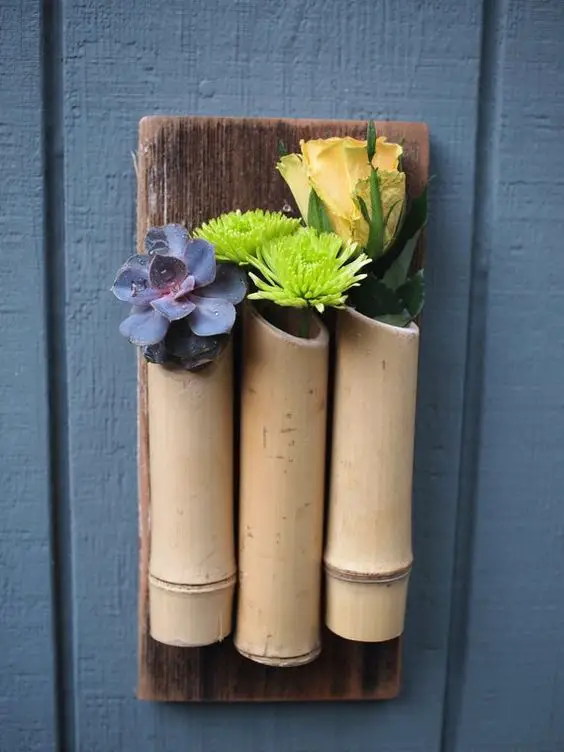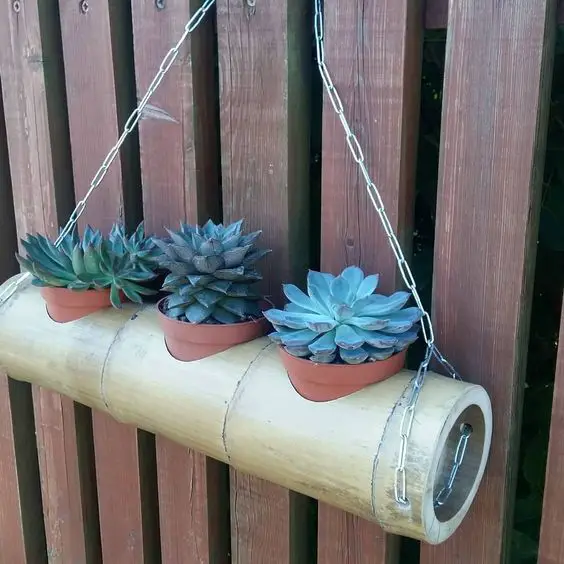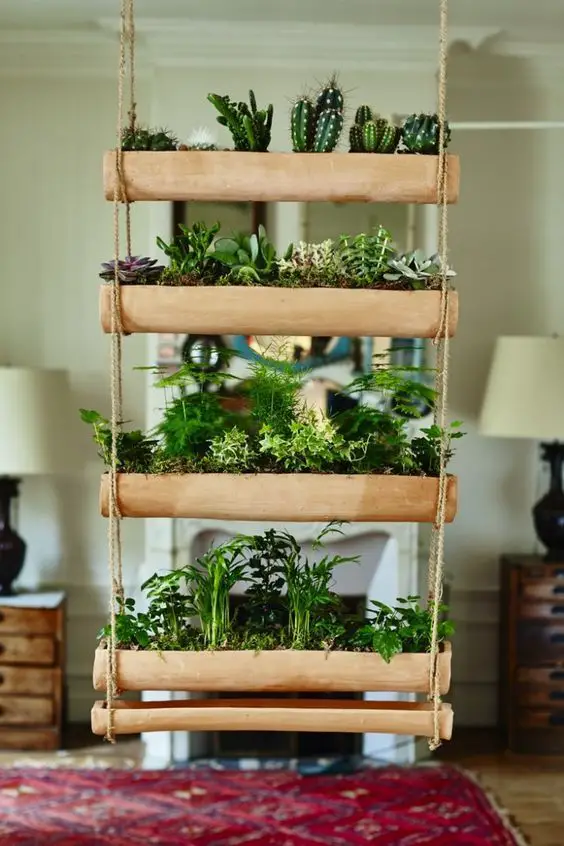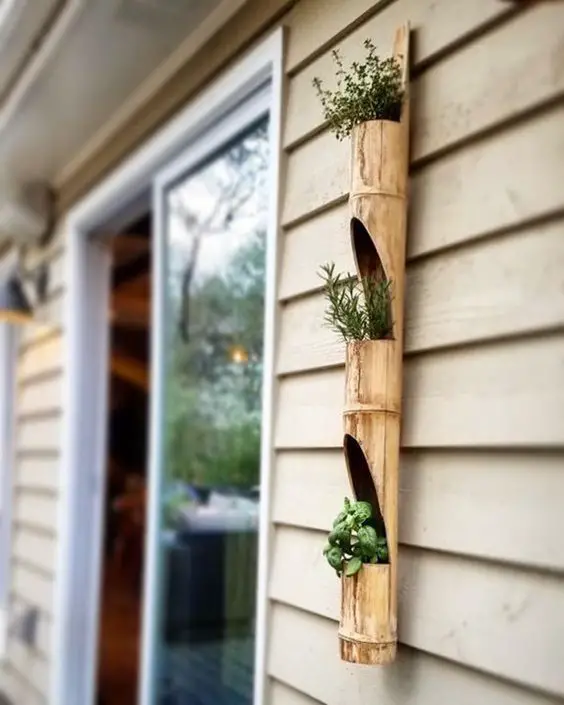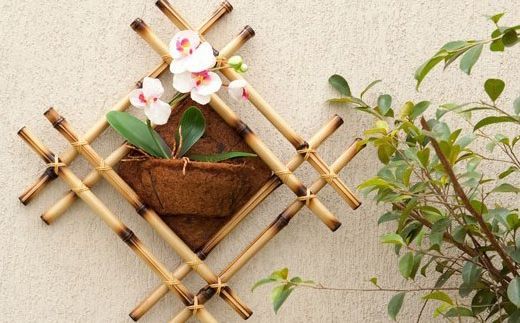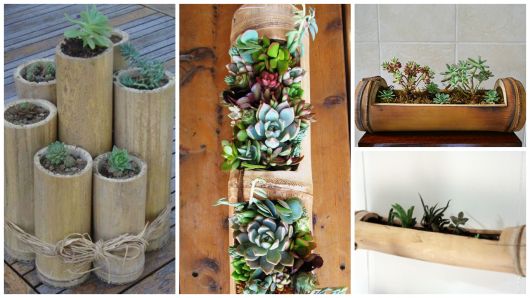 Bamboo can also be used as a lampshade base, lamp and even as a candle holder. Make some perforations with different shapes such as stars, moons, circles, small scratches that when lit bring an incredible effect.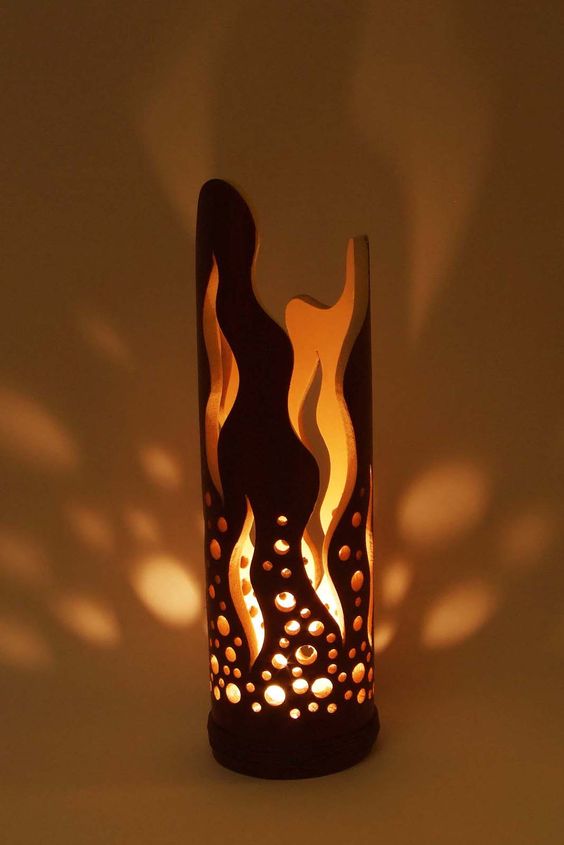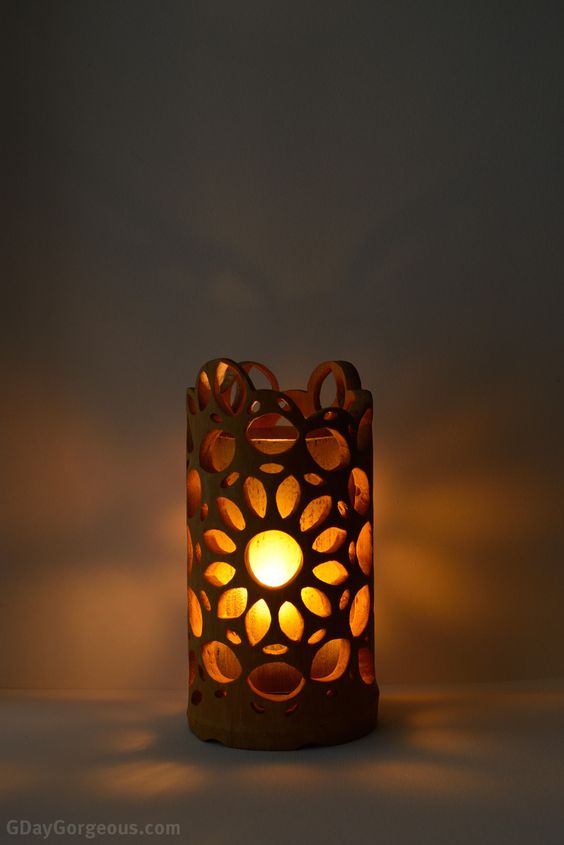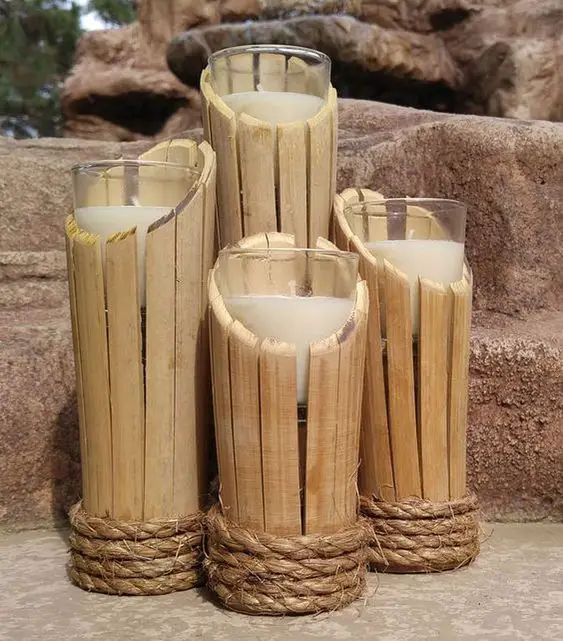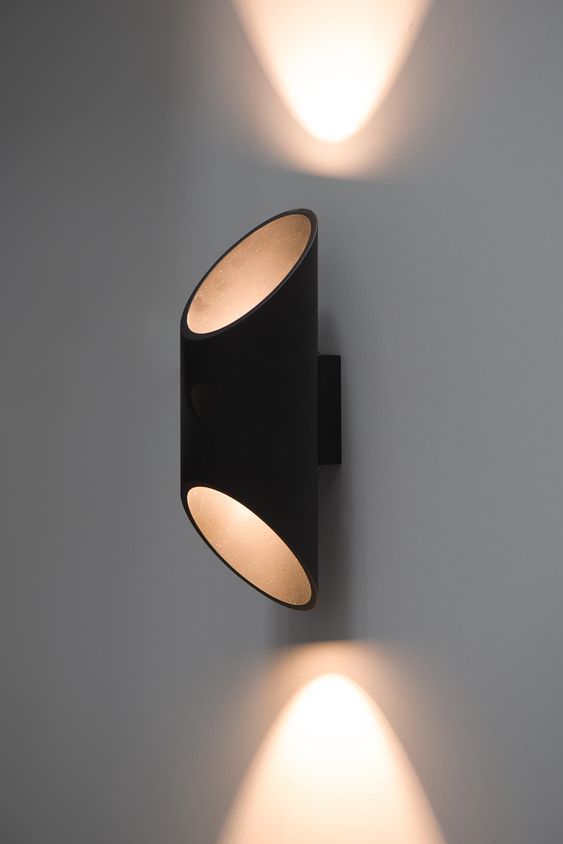 Bamboo Crafts: Step by Step
After seeing so many inspirations, are you even more excited to get your hands dirty and make various items to decorate your home or even sell them at craft fairs? So take a peek at the cool tutorials we provide below, the secret is to train to achieve perfection!