Conhecido popularmente como menta o hortelã é uma erva que tem sido usada por centenas de anos por suas propriedades medicinais notáveis. Chá de hortelã é uma maneira deliciosa e refrescante de aumentar a sua saúde geral em uma série de maneiras, devido à sua capacidade benéfica a saúde ele ajuda no processo de digestão, reduz a dor, elimina a inflamação, relaxa o corpo e a mente, cura o mau hálito, ajuda na perda de peso e aumenta a sistema imunitário. O seu impacto sobre o sistema digestivo é considerável, e seu elemento de base é o mentol que é a parte mais valiosa de sua estrutura orgânica.
Read more:
Health benefits of pineapple
The 10 Health Benefits of Watermelon
Propriedades e Benefícios da Ameixa Seca
Health benefits of grapes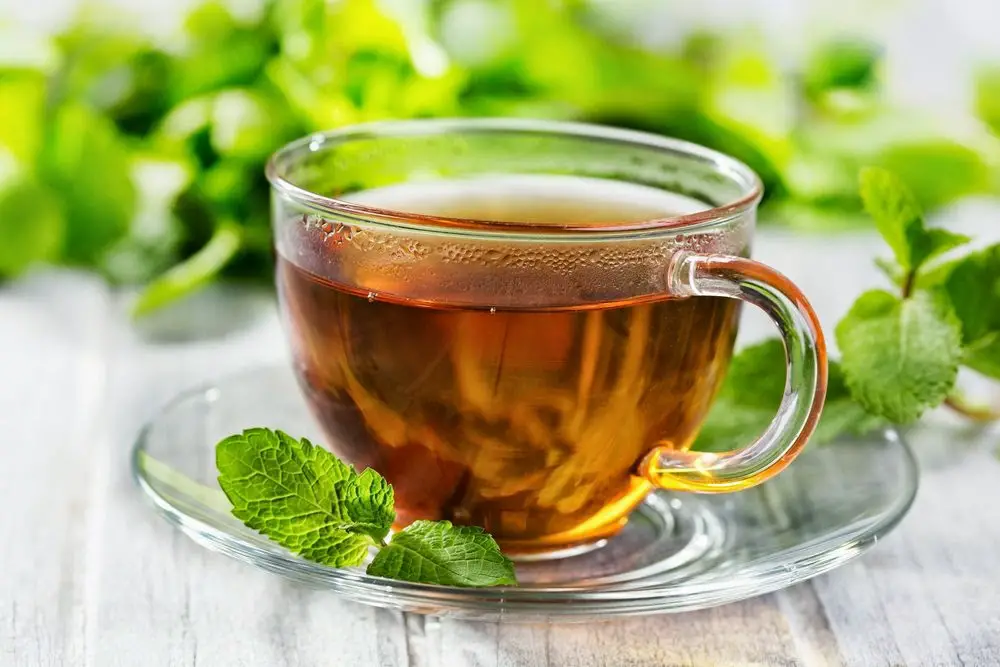 O chá de hortelã contém substâncias livres de cafeína, por isso muitas pessoas que sofrem de insonia gostam de beber este chá relaxante antes de dormir. O nome científico do hortelã é Mentha spicata.
É uma erva nativa da Europa, mas a sua popularidade ampla de uso fez com que o hortelã se torna-se um dos chás mais tradicionais do mundo todo. O chá de hortelã é igualmente apreciado em todo o mundo inclusive aqui no Brasil.
O mercado está cheio de produtos como pasta de dente, goma de mascar, doces e inaladores que têm hortelã como seu elemento base. A maioria de nós estão familiarizados com o sabor refrescante do hortelã, porém está é uma erva que tem ainda mais a nós oferecer. Vejam:
Possíveis benefícios a saúde do consumo de hortelã
Alergias: Plantas de hortelã contém um antioxidante conhecido como ácido rosmarínico, que tem sido estudada pela sua eficácia no alívio dos sintomas de alergias sazonais.
Resfriado comum: Age como descongestionante natural que ajuda a eliminar o catarro e o muco. Podendo ser eficaz nas dores de garganta especialmente em forma de chá.
Indigestão: Contendo substâncias calmantes e relaxantes o hortelã tem sido usado por milhares de anos para ajudar contra dor de estômago ou indigestão. Menta melhora o fluxo de bílis através do estômago, o que ajuda a acelerar e facilitar a digestão.
Náuseas e vômitos: Quando se trata de estar doente, poucas coisas são tão desagradáveis ​​como náuseas ou vômitos. Chá de hortelã é antiespasmódico, fator que reduz as chances de vômitos e náuseas. Também reduz as dores de estômago e náuseas associadas a viagens de ônibus, carro, moto entre outro.
Sistema Imunológico: Não só pode beber este delicioso chá para ajuda você a tratar os sintomas de gripe como também impedir que seu corpo fique com baixa resistência. Há também os oligoelementos de vitamina B, potássio, antioxidantes e cálcio, que podem ajudar a aumentar seus nutrientes combatendo a gripe além, de executar a função necessária para manter seu corpo funcionando de forma saudável.
Perda de peso: O aroma do óleo de hortelã e alguns de seus componentes orgânicos pode realmente inibir o apetite, por isso cheirando esta substância pode ajudar a reduzir o excesso de comida, e posteriormente, a emagrecer.
Reduz os Níveis Stress: O hortelã é um sedativo natural antiespasmódico de mentol que alivia o estresse mental . A natureza anti-inflamatório pode reduzir a pressão arterial e a temperatura corporal.
Câncer: Pesquisas atuais mostraram que certas enzimas encontradas no hortelã pode ajudar a prevenir e tratar o câncer.