Bolo de milho cremoso é uma das receitas de mais preferencia da família Brasileira pois, além de ser saboroso e delicioso o milho é um dos ingredientes típicos da culinária Brasileiros principalmente dos mineiros que adoram comidas caseiras.
Read more:
Receita de Bolo de Fubá Cremoso Com Queijo
Receita de Bolo Simples de Trigo
Receita de Bolo de Cenoura com Canela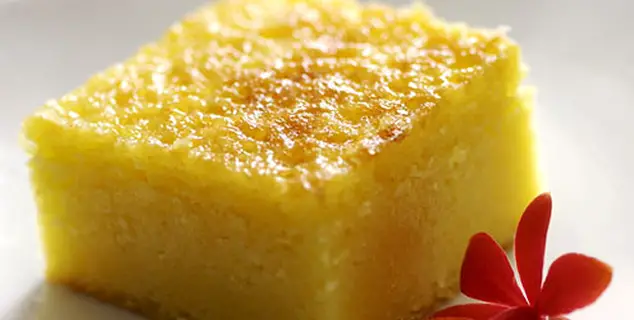 Tenho certeza que esta deliciosa receita terá aprovação de toda a sua família. O mais bacana é que seu preparo é todo feito no liqüidificador, basta bater todos os ingredientes e prontinho o bolo está assado. Surpreenda seus amigos e familiares com um saboroso bolo de milho cremos e molhadinho. Vejam:
Ingredients:
4 eggs
1 can of green corn
a mesma medida de leite
1/2 lata (de milho) de óleo de soja
3 colheres de sopa de coco ralado
2 colheres de sopa de queijo ralado (opcional)
2 cups of sugar
7 colheres de sopa de milharina
1 spoon of baking powder
Preparation mode:
Bata no liquidificador os ovos, o leite e o óleo por 1 minuto
Acrescente o milho e bata por mais uns 2 minutos
Adicione toda parte seca e bata até agregar os ingredientes
Unte uma forma de buraco no meio e leve ao forno preaquecido a 180ºC por 45 minutos.