A canela-de-velho é uma planta medicinal famosíssima no Brasil inteiro pelas suas propriedades medicinais utilizadas na cura e tratamento de vários problemas de saúde tais como: artrite, artrose, dores nos joelhos e problemas de ligamentos.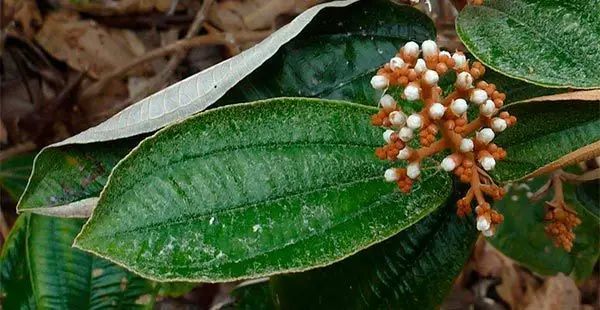 Cientificamente chamado pelo nome miconia albicans, a canela-do-velho é uma planta comum do nordeste Brasileiro seu caule é bastante fino, podendo atingir 1,20 de altura, está é uma planta conhecida á séculos pelas pessoas antigas.
Mas, por ser tão benéfica muitas pessoas hoje, em dia estão em busca de mais informações sobre está planta afinal de contas, os remédios naturais além, de serem super eficazes eles possuem bem menos efeitos colaterais do que os medicamentos industrializados que contém produtos sintéticos e químicos que de alguma forma pode prejudicar nossa saúde.
O chá de canela-do-velho é bastante indicada para pessoas que sofre de inflamação dolorosa. Ficou ainda mais interessado sobre está planta e seus benefícios para saúde continue ligadinhos neste, artigo e conheça tudo sobre a canela-do-velho.
Canela-de-velho como é a planta?
Nativa do nordeste Brasileiro, a canela-do-velho é uma planta da família das Melastomataceae chamada também, por muitos de quaresmeira-de-flor-branca de caule fino que pode atingir a altura de até 3 metros, as características das folhas são ovaladas, cruzadas, verdes e brilhantes na parte superior e brancas na área inferior.
Canela-de-velho: discover the therapeutic benefits of this plant
Os benefícios desta planta esta na infusão de suas folhas e seus efeitos são considerados milagrosos contra atrofia, artrite e várias dores articulares. Entre suas propriedades não poderíamos deixar de lembrar a sua capacidade de purificar o sangue, pois interfere com os radicais livres. Também possui propriedades digestivas, promovendo uma melhor digestão e ajudando em casos de doenças intestinais, como gastrite e diarreia. Além do mais ela contribui para um bom funcionamento do sistema circulatório e ajuda também, a controlar o diabete, já que reduz a taxa glicêmica.
Canela de velho efeitos colaterais
Até então, não foi encontrado qualquer indício de contra indicações e muito menos de efeitos colaterais porém, a dosagem indicada por dia é de apenas, 1 xícara de chá por dia durante 21 dias depois, é preciso dar um intervalo de 7 dias e pode recomeçar por mais 21.
Canela de velho onde comprar e quanto custa:
Valor: R$ 16,90 o saquinho com 50 gramas porém, no site você pode encontrar saquinhos com á quantidade de até 1kg.
Receita do chá de canela-de-velho
Ingredients:
1- litro de água
15 á 17 folhas
Como Preparar:
Coloque á água para ferver, enquanto isso lave as folhas depois, coloque as folhas dentro da água e deixe ferver por 30 segundos desligue o fogo e deixe a panela tampada, deixe descansar por alguns minutos até que esteja morno. Coe e tome 1 xícara ao dia sempre em jejum, o restante que sobrar use para lavar as áreas doloridas, o chá não deve ser reaproveitado no dia seguinte.