What everyone already knows is that we Brazilians don't do without good company, even more if they come with a good barbecue, whether we are on weekends or on festive dates the barbecue is always a good option to serve for visitors even more if If you have a pool close by, yes it's fun for sure! If you have a nice space in your backyard, know that you can create an incredible leisure area with a beautiful masonry barbecue that can be custom-made according to your needs, take into account the space you have and also, the amount of barbecue you usually do.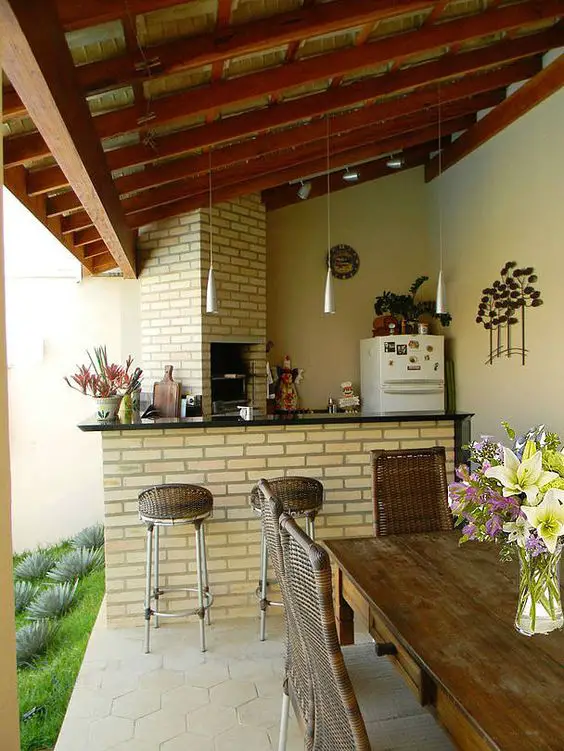 There are a thousand and one models of barbecues that can be made with the most varied types of materials, including aluminum, truck caps, galvanized sheet metal, however, the one that brings the greatest benefit is masonry, which in addition to being able to be customized according to with its needs it better controls the flow of smoke. It can be constructed of bricks or also of prefabricated materials.
If you have few people at home, then give preference to having a small barbecue, so you won't waste fuel putting much more charcoal than necessary. In the market you can find companies that manufacture these masonry barbecues with values from R$ 450.00 to R$ 850.00, this will depend on the size you want.
For yourself, this value is much more affordable, but it is necessary to follow some rules, such as, for example, to make a homemade barbecue, it is necessary to use a mortar suitable for barbecues, refractory bricks and refractory cement plates (which absorb less heat) , pay special attention to the height and width of the chimney!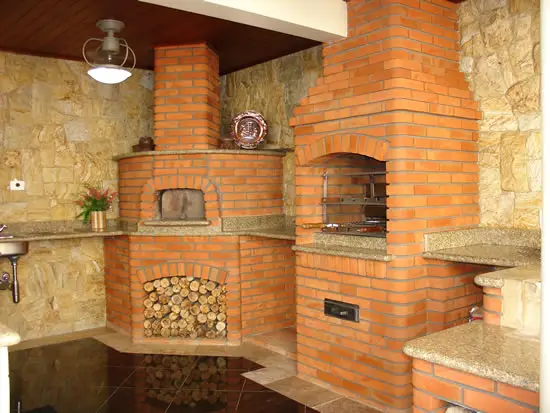 How to make your 3 x 1 masonry barbecue with stove and oven
Below you can see the materials needed for manufacturing, in addition to the step-by-step instructions:
Materials:
800 common bricks
800 round corner bricks
4 refractory boxes 2 cm thick
Tiles depending on wall length
Vedalit to prevent cracking
Step by step:
Tips for lighting barbecue:
Choose eucalyptus charcoal, as it will give the meat a better aroma.
Pour a small amount to light the fire and then add the rest put only 50% of charcoal.
Do not cool the barbecue with water as it may shorten its life.