There is no one who can resist a warm and soft homemade bread first thing in the morning, even more if it comes with a delicious coffee, either stuffed or with a little melted butter in the middle, there's nothing better to kick off the day, Is not it? Enjoy this passion for cooking and make several homemade bread recipes for your family. how to make homemade bread to sell.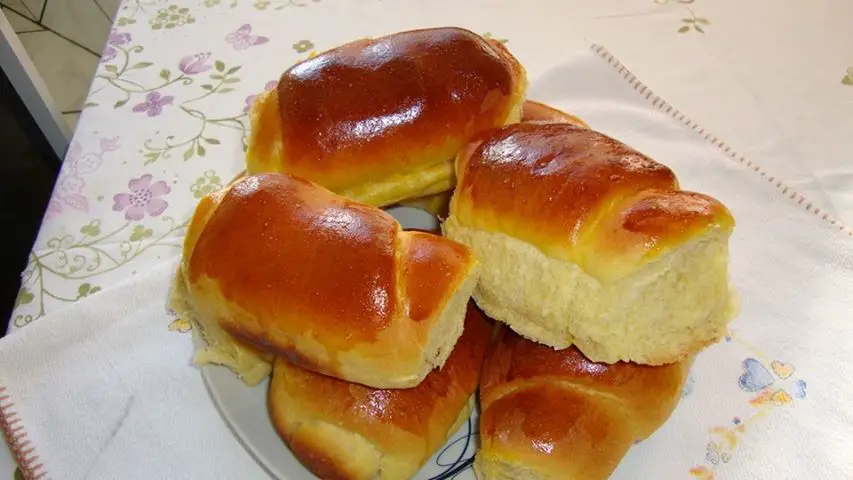 It is also a very nice opportunity to earn extra income since the initial investment is very low, and you will be able to reconcile your personal life with taking care of the house and children with the sale and manufacture of bread. Take advantage of this passion for cooking and start earning now, but remember the more you dedicate yourself and perfect your recipes, the more customers you will gain.
It takes patience, whim and dedication, since at the beginning you will conquer your customers little by little. Don't let people's negative thoughts get in your way because making homemade bread to sell does make a lot of money! It's not silly, there are no testimonials from people who told their stories and said that today, they can earn almost R$4,000 per month, unbelievable!
It is almost impossible to find a job where we are remunerated in this way and the best thing is that you will be your boss and you will not have to comply with schedules, but remembering that the more you go out to sell the more you will profit. Make a good variety of flavors, also invest in low carb breads which have excellent outputs, as people today are increasingly concerned about their health and body beauty.
How to make homemade bread to sell: 5 Profitable Recipes
Enough talk, let's practice below, select 5 homemade bread recipes for you to sell and acquire your financial independence, be careful in your product choices and don't save on packaging because details like this make a total difference!
1- Homemade milk bread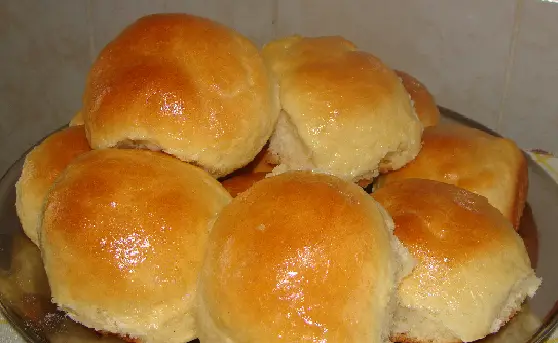 Ingredients
250ml of very warm milk
2 eggs
2 and 1/2 tablespoons of sugar
1/2 tablespoon salt
10g dry yeast or 30g fresh yeast
35ml of oil
2 tablespoons of margarine
600g of wheat flour
Preparation mode
Blend all ingredients in a blender, except the flour.
Pour the liquid into a bowl with 600g of flour and stir well with a wooden spoon.
Then transfer to a floured bench and knead well until the dough is soft and comes off your hands.
Shape into a loaf of bread or make balls.
Let rise for 50 minutes.
Brush with an egg yolk and bake in medium oven until golden.
Comments:
If using fresh yeast, add it to the flour.
If using biological yeast, beat it in the blender along with the other ingredients.
2- Fluffy homemade bread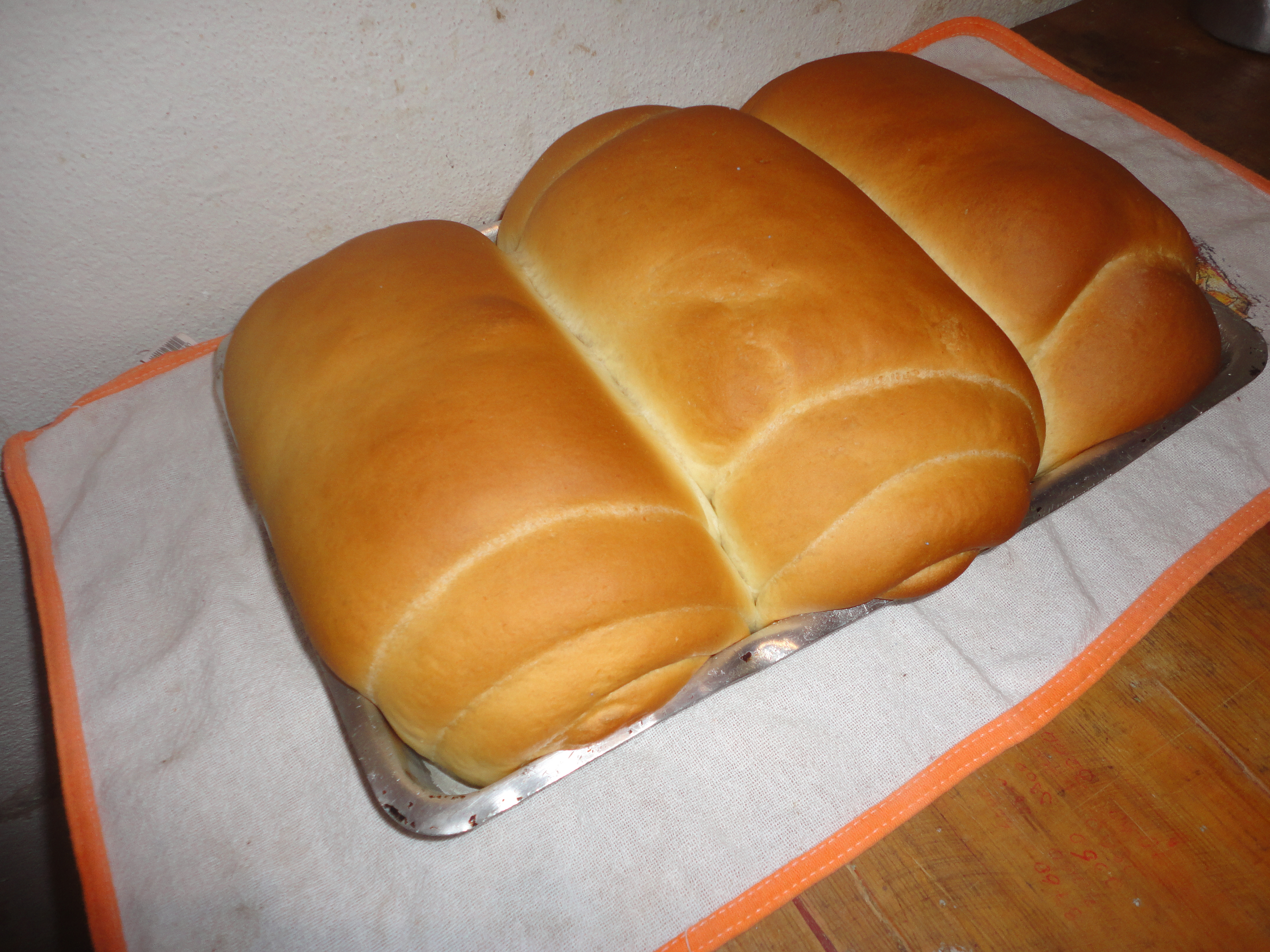 Ingredients:
250 ml of hot water
250 ml of cold milk
3 heaping tablespoons of sugar
2 level tablespoons of margarine or butter
1 teaspoon full of salt
2 eggs
1 packet of dry yeast for pasta or 1 cube and 1/2 of organic yeast
About 1 kg of wheat flour
Preparation mode:
Follow exactly as indicated
Add the hot water, the cold milk (it cannot be hot), the sugar, the margarine, the salt, the eggs and the yeast in the blender and beat for about 2 minutes.
Pour into a bowl and let it rest for 15 minutes.
Add wheat flour little by little and mix slowly with a spoon, gently, so the dough doesn't stick.
Gradually add the flour, mixing until it becomes difficult to stir with the spoon.
At this point, you can put your hand in the dough and gently knead, until the dough comes off your hands.
It may be a little sticky, but without sticking to your hands.
Grease the molds with margarine and set aside
Cut small strips, open with the roll and roll up as if you were going to make a roulade
Place in the molds until the dough is finished.
You can make any size you want.
Wait for the dough to rise (about 1 to 2 hours, depending on the weather)
There's another tip, you can put a ball of dough in a glass of water, when it rises, the dough is ready to bake
Remembering that the dough grows a lot, so place the buns well spaced between them.
3- Homemade stuffed bread (Safe Husband)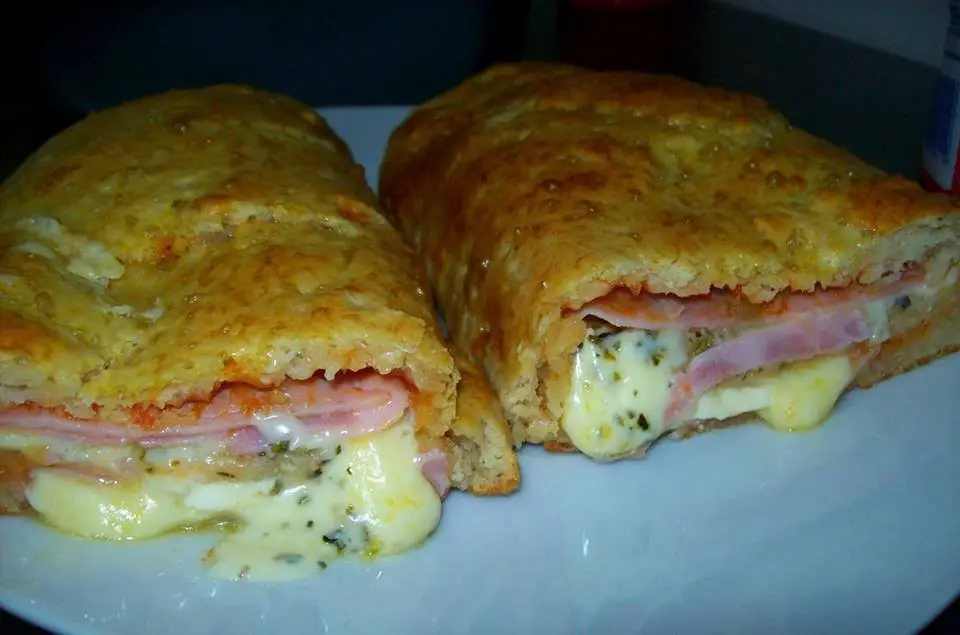 Ingredients:
Pasta:
1 kg of wheat flour
2 cups of warm milk
1 glass of oil
1 tablespoon of yeast
salt to taste
Filling:
250 g of ham
250 g of mozzarella
Tomato Sauce
cream cheese
oregano
Preparation mode:
In a bowl, mix the milk, oil, yeast, salt and a little flour.
Gradually add more flour, mixing all the time until the dough comes out of your hands.
Let the dough rest for 15 minutes
Divide the dough and open one of the parts on a clean, dry surface.
Pour a layer of tomato sauce, top with ham, mozzarella, cottage cheese and oregano
Fold the edges of the dough and roll it up like a swiss roll.
Do the same with the other part of the dough.
Bake in a preheated oven (180°C) for about 20 minutes.
4- Blender bread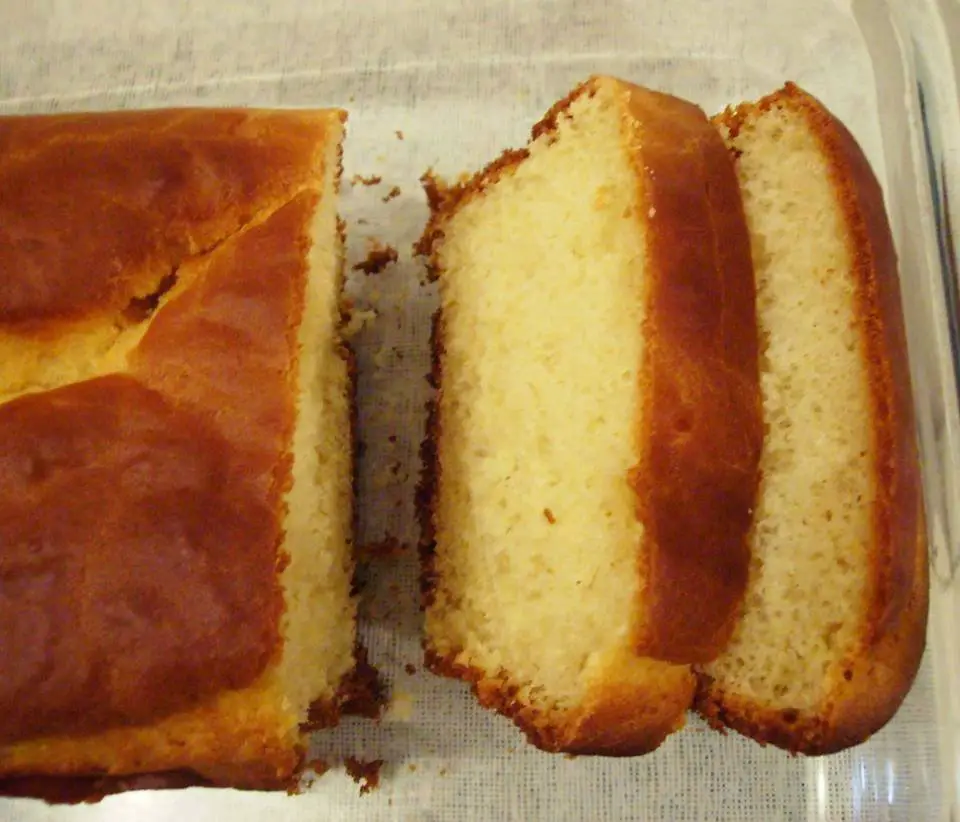 Ingredients:
1 kg of wheat flour
3 tablets of yeast for bread
1 spoon of sugar
1 spoon of salt
3 cups of milk
4 eggs
1 cup (tea) of oil
Preparation mode:
Blend all ingredients (except flour) in blender
Pour into another bowl and gradually add the wheat flour, kneading with your hands, without letting it harden.
Place in the form of an English cake (rectangular) and let it rest until it rises.
Preheat the oven to 180º and bake until golden.
5- Onion bread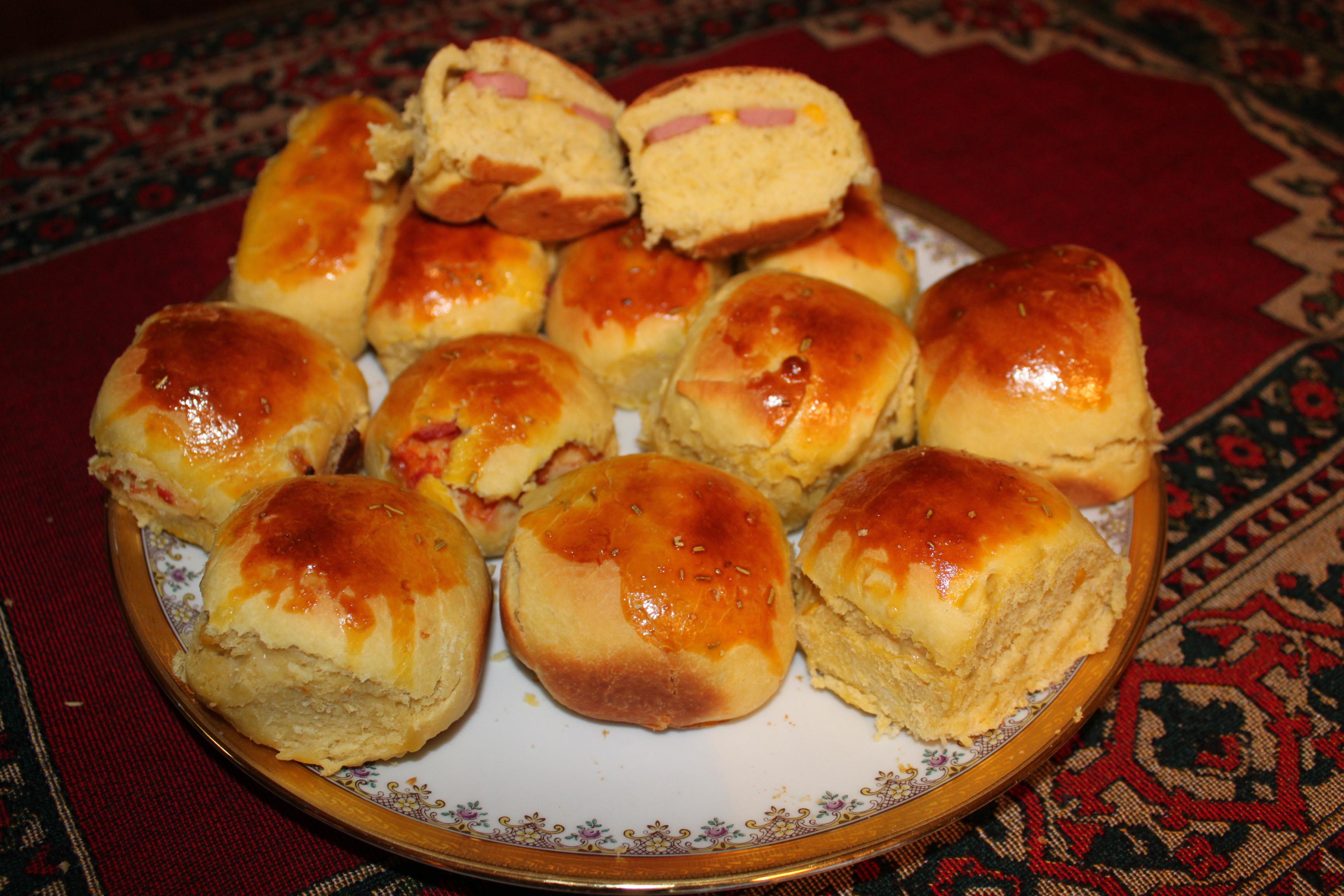 Ingredients:
1 large chopped onion
1 cup (tea) of warm milk
1 cup (tea) of oil
1 pinch of salt
1 pinch of sugar
3 eggs
50 g of yeast for bread
1 kg of wheat
Preparation mode:
Blend all ingredients except wheat in a blender
Add the wheat and knead well
Make the rolls, place on a baking sheet, cover and let rise.
Place in a preheated hot oven to bake.