Everyone who has thick thighs or is a little overweight knows how difficult it is to get rid of those favorite pants that fit super well on the body, simply because they wore out between the legs. But don't worry, you don't have to throw it away because you can customize it and leave it brand new! This is due to the friction in the fabric from one leg to the other when you walk, so the area between the leg wears out and with that, it thins until it punctures.
When the tear is in the knees or the leg you can disguise it and unite the useful to the pleasant by making a model called "Jeans Destroyed" which are those super stylish fashion detonated pants! But, what to do when the tear is located in the middle of the leg? in this case it is much more complicated but not impossible you will only need a few pieces of fabric, thread, needle and scissors in addition to a lot of patience. Below we will show you step by step how to make a patch in a super simple and fast way.
See more:
How to turn jeans into a skirt: 10 Steps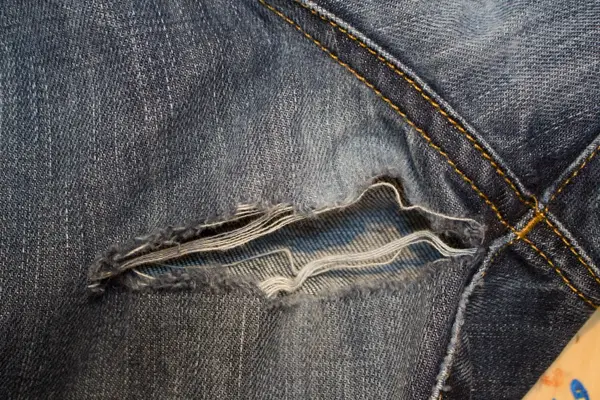 How to patch torn jeans between the legs
Find a piece of jeans that matches the same shade as your pants, or is at least similar. If you don't have denim fabric you can use any other type of fabric except fabric that stretches or fabric that is too thick as it can be uncomfortable.
Fold the pants in half and cut the entire hook.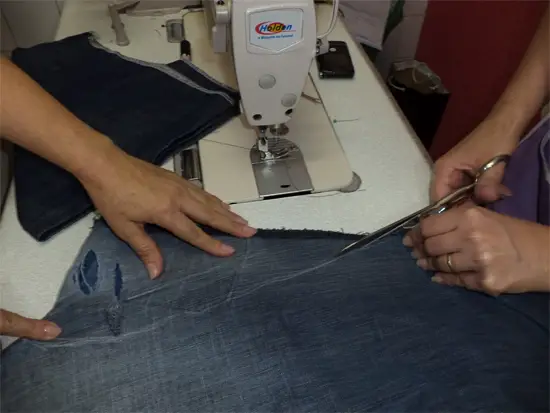 The part you cut will serve as the base for your pattern, however, you will need to cut a few inches longer.
Sew the new jeans to the pants and make sure you choose a thread that is the same shade as the pants so it doesn't look awkward.