Existem hoje nas lojas de materiais de construção uma infinidade de pisos e azulejos para a sua casa porém, os modelos mais favoritos são os pisos de cerâmica que além, de lindos são mais duráveis ao contrário dos pisos de madeira.
Impermeável e fácil de instalar é possível encontrar uma grande variedade de estilos e modelos. O lado bom deste tipo de piso é que eles não exigem tanta manutenção como no caso dos tapetes. No entanto, se você quer que seus pisos fiquem com a aparência de novo por anos, você deve saber como limpá-los corretamente. Abaixo são as melhores maneiras de como limpar pisos encardidos, se eles são de cerâmica, vinil ou pedra.
See more: How to clean porcelain tile: Solutions to remove stains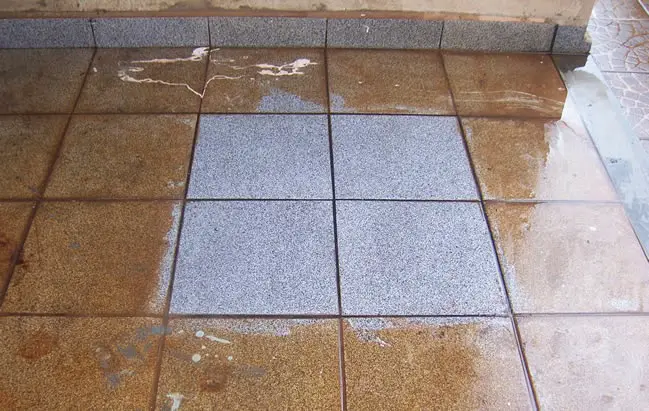 Chegar em casa e dá de cara com o piso e rejuntes encardidos e amarelados, é algo estressante tanto para mulheres quanto para os homens. Portanto para ajudar vocês a fazerem uma limpeza correta selecionamos algumas dicas e receitas caseiras que prometem milagres. Vejam:
Step by step:
Em um pote coloque um pouco de água em seguida misture com um pouco de detergente e pasta de bicarbonato de sódio, a quantidade deverá ser a mesma dos dois ingredientes. Está solução é super eficaz, rápida e prática ela deixará seu piso branquinho sem usar ácidos, kiboa ou cloro.
Feito está mistura aplique sobre a mancha e deixe agir cerca de 10 minutos.  Depois dos 10 minutos esfregue o piso ou azulejo com vassoura de pelo. Lembre -se nunca use sabão em pó em pisos brancos pois, eles podem ficar com aspecto amarelado.