In the world of children's parties, anything you can imagine can become a possible theme for birthday decoration, be it a cartoon character, animal or even a toy, everything becomes a party trend. From time to time, a new fever among the kids appears, being the wave of the moment the LOL surprise dolls if you are a mother of a girl you have certainly noticed the presence of these little dolls at home, whether in clothing, school supplies or LOL toys, and with the parties it would be no different LOL surprise is one of the most requested themes when it comes to decorating birthday parties for girls between, 5 to 10 years old.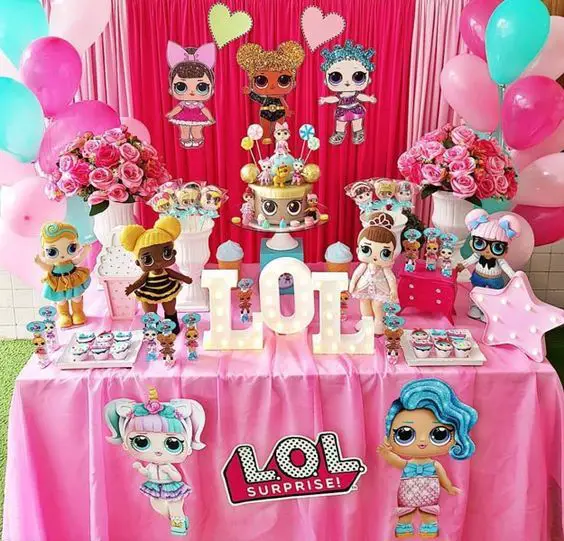 For those who don't know, LOL surprise dolls are cute little dolls with bright and big eyes that are a maximum of 8cm tall, usually the originals come inside a kind of "egg" in addition to the doll you can find up to 7 different surprises.
The fun of the toy is exactly that, to discover which surprise came inside the chosen ball once, that this messes with the children's imagination another objective of the toy is the interaction that the children will have with each other, when opening the "capsule" " she realized that she was drawn with a repeated doll, there is the possibility of exchanging it with a friend who has had the same thing. The purpose of the toy is to gather and thus form a complete collection of 12 different dolls.
How to throw a lol themed party
Due to the great success of the LOL dolls, it didn't take long for them to become inspiration for a children's party. Choosing this option as a theme for your little one's birthday party has its advantages because it has several dolls with different colors and styles. of possibilities when decorating, that is, you can work on a palette of variable colors.
Some details are essential to make the decoration characterized, the most obvious being the use of the dolls themselves to compose the decoration of the main table, for example, if you already have several of them in your house, you can use this to your advantage. However, there is the possibility of using felt LOL dolls in addition to leaving the look a treat and the cost benefit is incredible.
If you have no idea where to start, stay tuned in this article in which we will not only tell you what to do, but we will also teach you some step-by-step instructions on how to make certain items that will be part of the general composition of the party such as invitations, sweets, souvenirs, anyway, let's get inspired.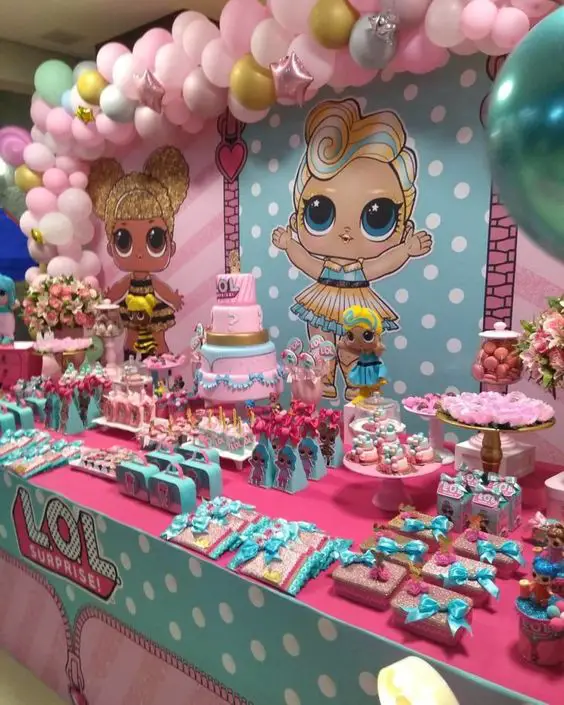 Invitation:
One of the first things you should provide when you are organizing a party is the invitation, because it will be through it that the guests will have a small demonstration of how the party will be so, prioritize and capriche in your choice! Invitations must follow the same line of decoration colors if you are on a tight budget my tip would be that you download templates ready to print and edit, make sure you put the most relevant information such as place, time and day. The delivery of the same must be made at least 15 days in advance so that people can schedule.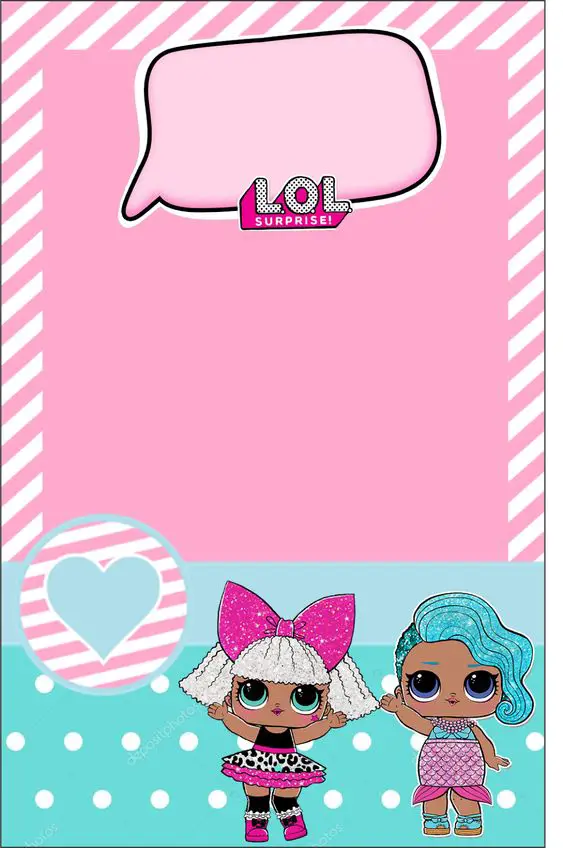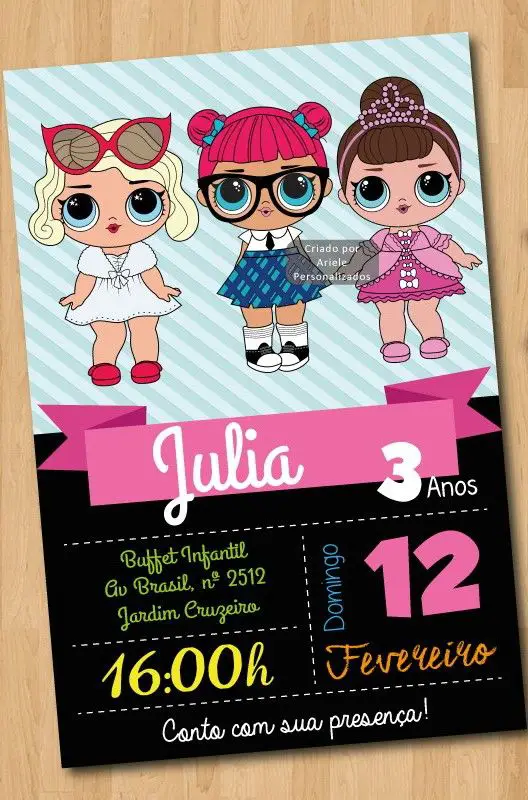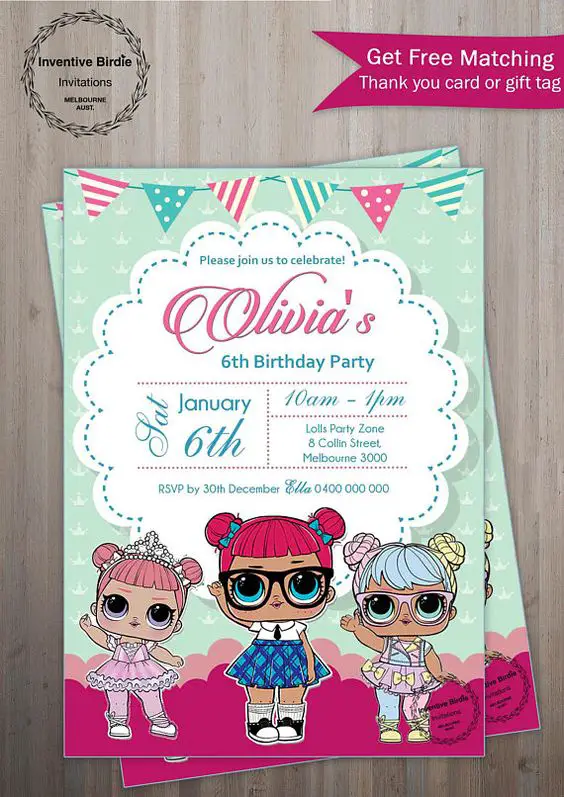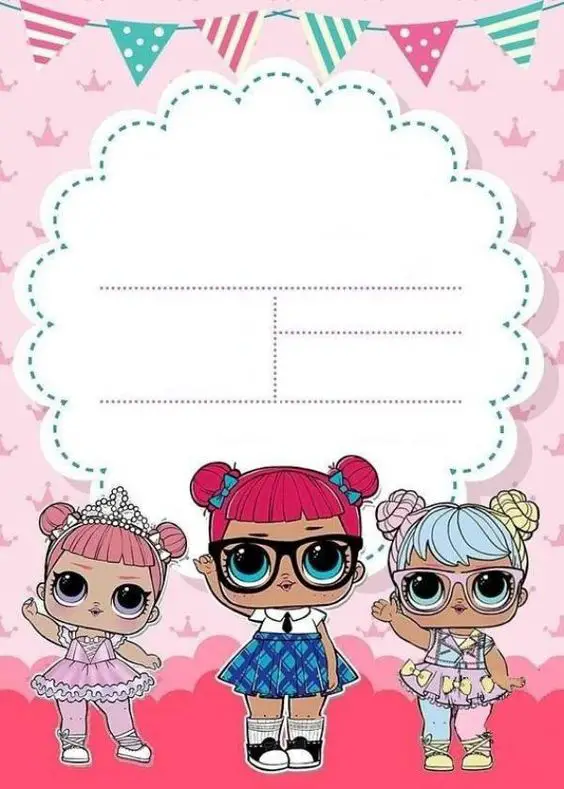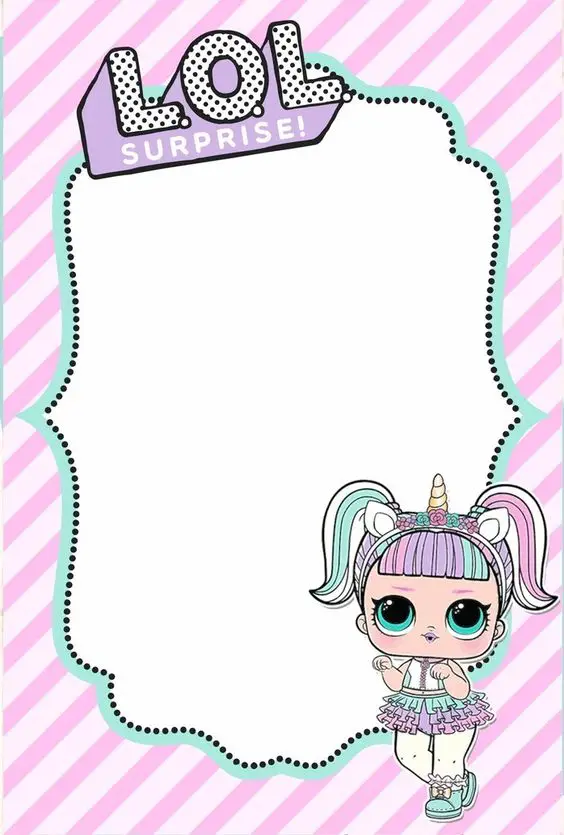 LOL Surprise Party Decor:
If your daughter has a favorite LOL, decorate the party only, with the color and illustration that corresponds to it, but if you want to use all the colors, know that the most used are pink, blue, lilac, aqua green and gold or silver. . Another tip is to bring the LOL dolls to decorate the main table, for example, create a whole scenario to expose.
Invest in a beautiful panel behind the table, in addition to making the look more beautiful, it will provide an incredible backdrop for your photos to enhance it even more. that are super easy to make and bring a unique and beautiful look to the decoration if you want to learn a little more about this technique just enter our previous article for that click "Here" and hands-on.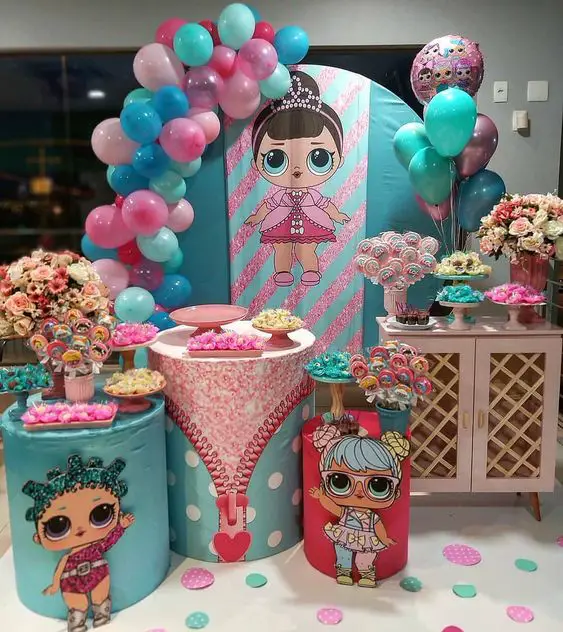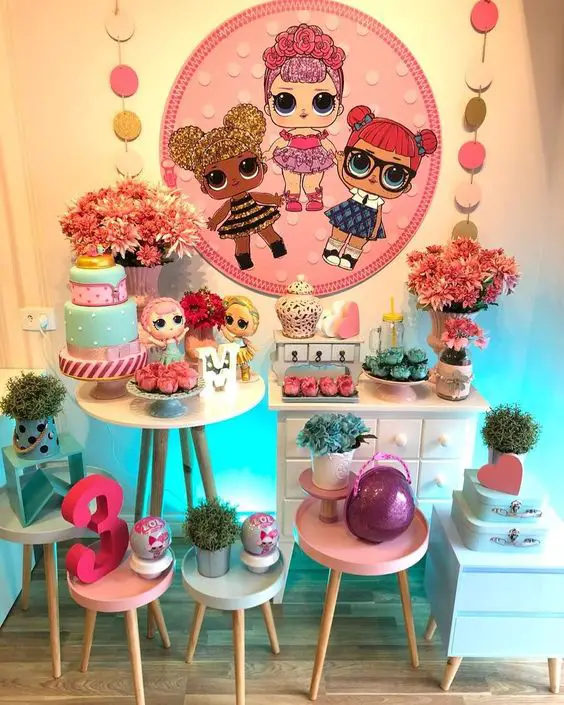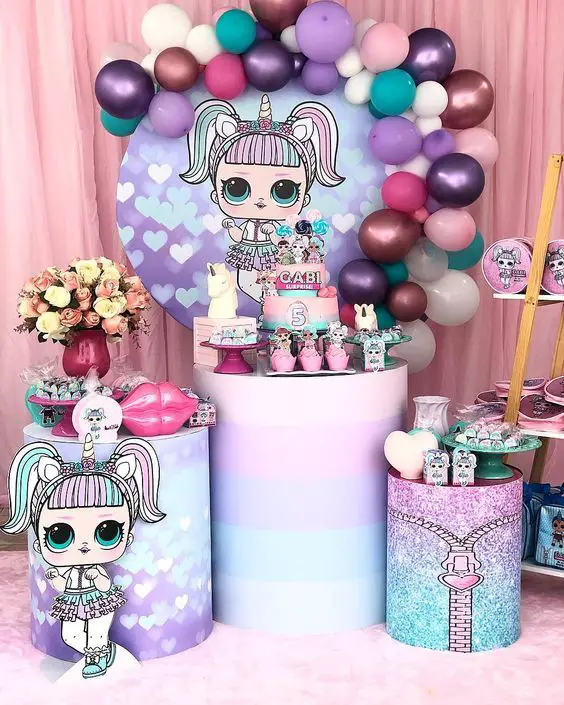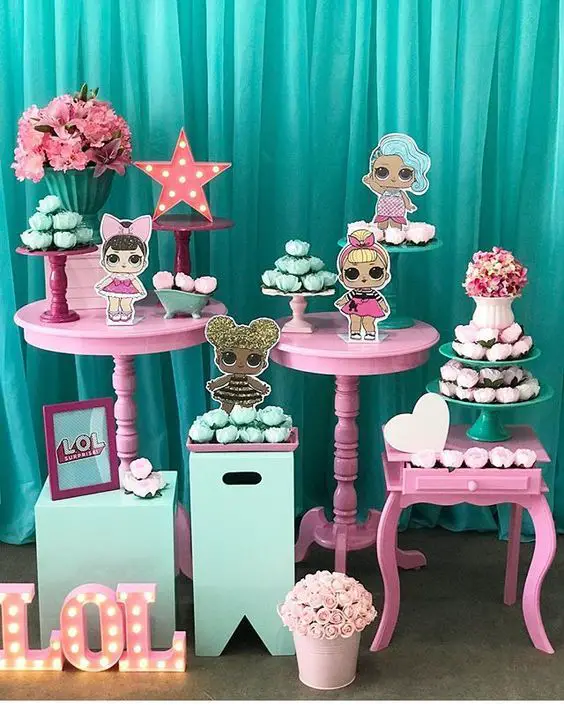 LOL Surprise Cakes:
After the birthday girl, the cake is the highlight of the party, besides being tasty, it needs to have a design that draws attention. A great idea is to make a round cake symbolizing the capsule where the doll comes from. If you don't want to spend a lot, however, you don't want to let your little one disappointed, make a simple cake, with whipped cream frosting to give it an extra charm, place some of the printed characters for that, just glue them on barbecue sticks and then stick it on the cake. See some examples below: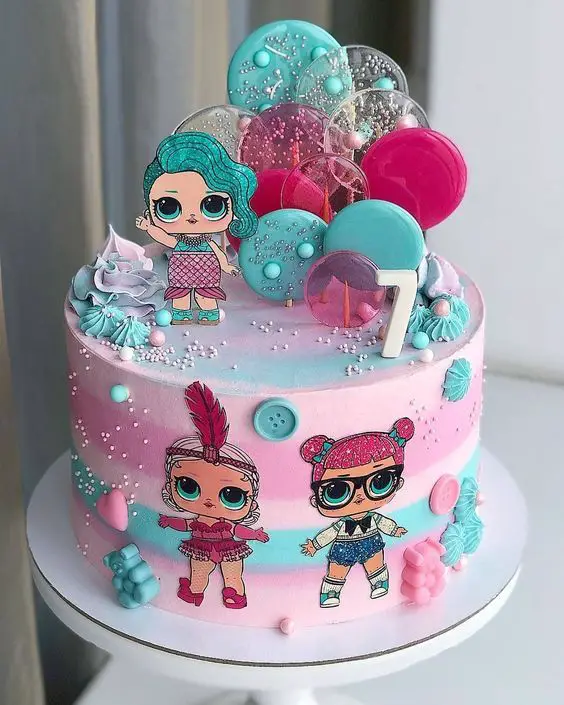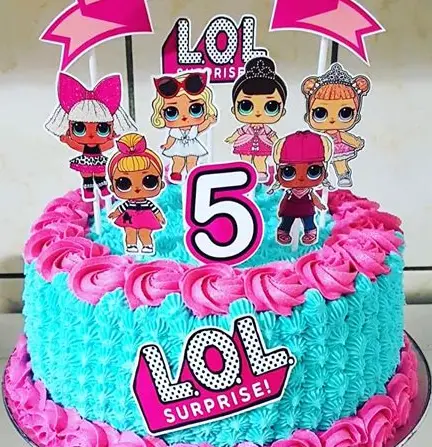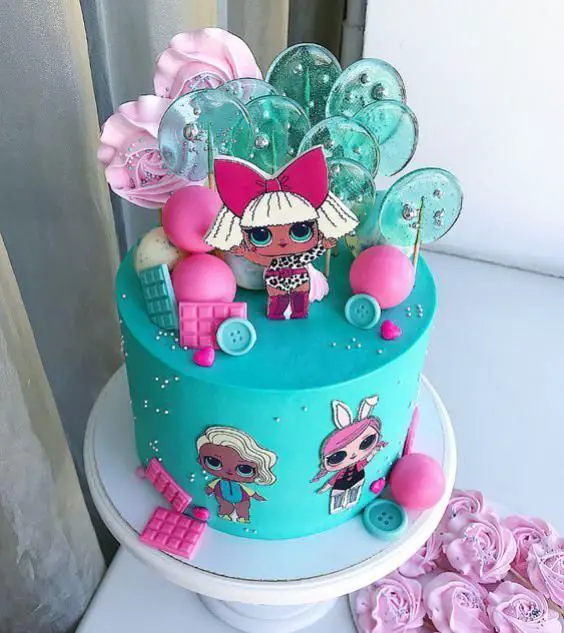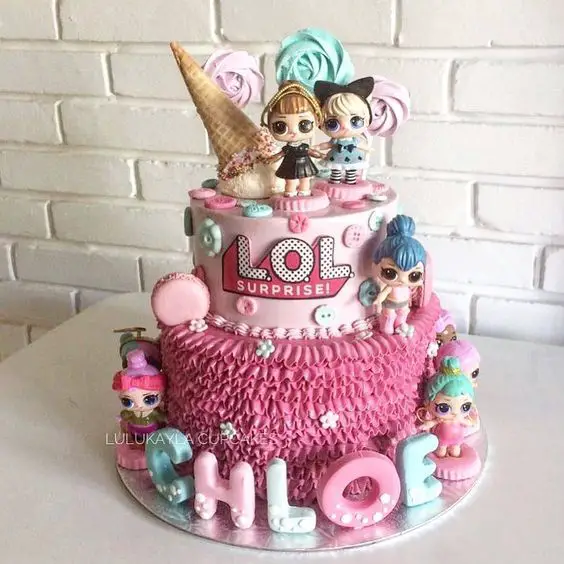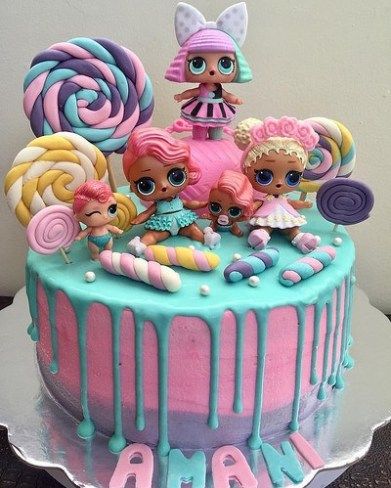 Gifts:
A model that has no mistake are the surprise bags, however, you can be innovating for this, replace the traditional bag with a ball full of glitter that girls can use as a toiletry bag to store their makeup, hair accessories and hygiene.
Another suggestion is the mini felt dolls, for the girls to use as a keychain, and if there are some boys among the guests, don't leave them out after all, all children love to receive a treat for the boys. , backpack, candy cones and many other items. See some ideas below: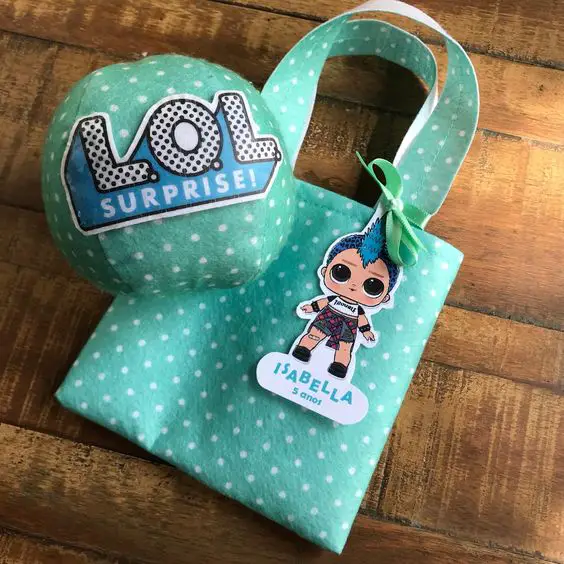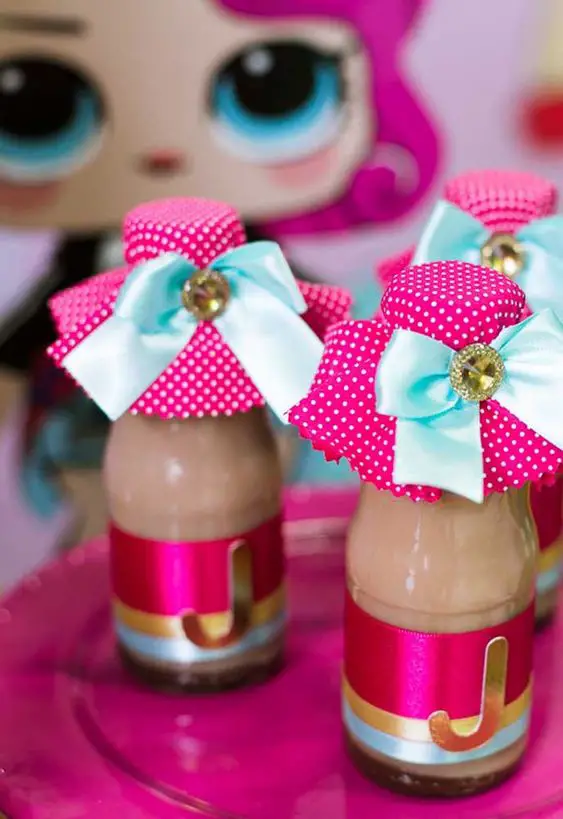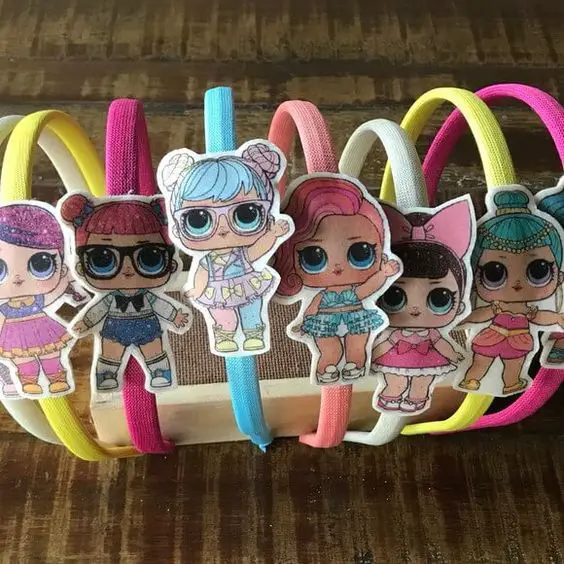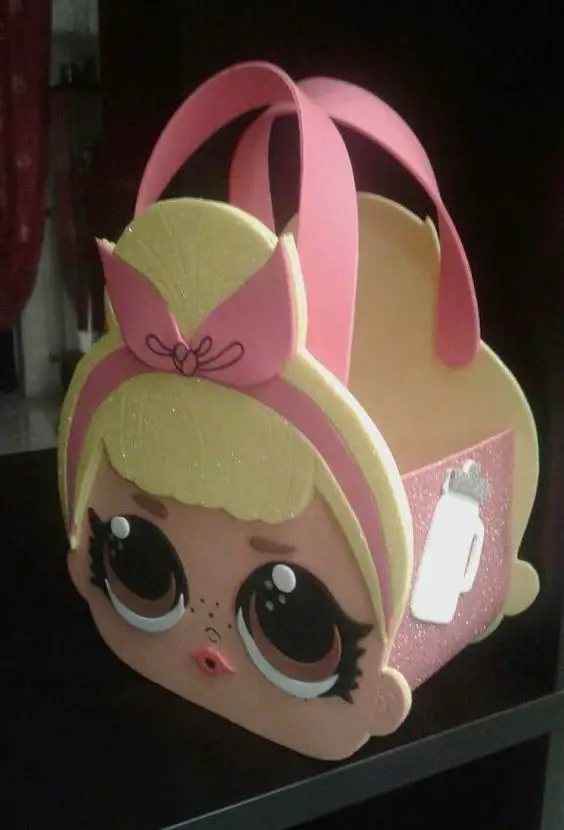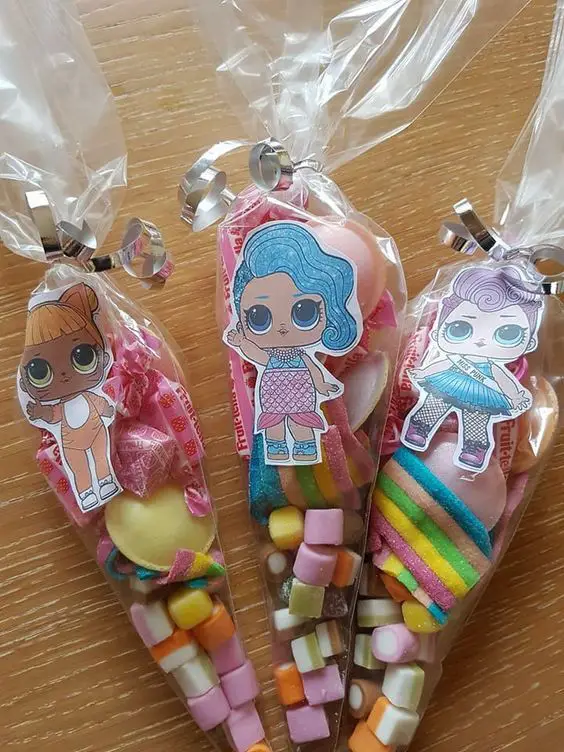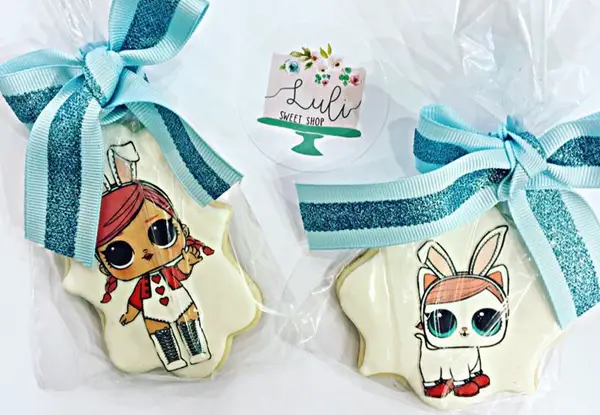 LOL Souvenirs: How to Make
One way to save a lot of money from the party is to make your own party favors at home, thanks to the internet you can find really cool tutorials who knows you start to get the hang of it and make this art your source of income for your family yes, that is possible the secret is practice and perseverance.
See below our photo gallery full of ideas for your Lol surprise party: