Different and daring, the industrial style came with everything, be it, for bedroom, kitchen, living room and even bathroom decoration, it is possible to take a chance on this style of decoration and make your apartment beautiful! For those who don't know, the industrial style arrived in full swing between the 50's and 70's thanks to the transformation of sheds and studios into homes.
The essence must be present in every detail. So try to keep some exposed wires, pipes, metal, unfinished surfaces, burnt cement and concrete in addition to very few wall divisions. Keep the environment more open and spacious, as it is easier to explore the interaction between building and furniture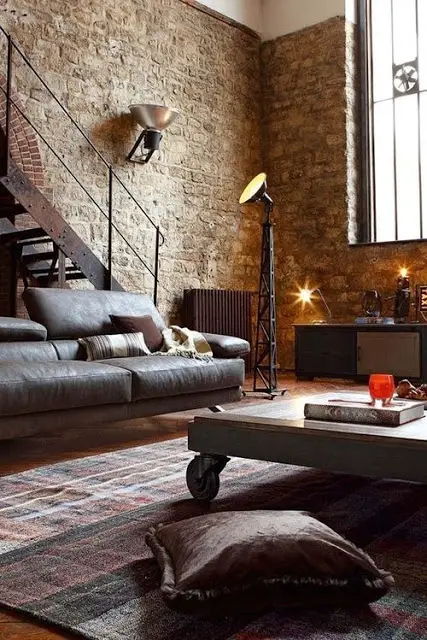 A perfect combination is for you to unite industrial styles with vintage and rustic, thus bringing more harmony to the meals. The vintage style, for example, can contain older furniture, it looks beautiful! To further reinforce the style, place old and worn-out furniture and prefer metallic tones that further reinforce the industrial side.
For the living room you can use a leather sofa and a coffee table made of pallet with wheels on the foot and to complete the choice a beautiful lamp is super chic, with an industrial footprint the lamps only in the bulb are classics of the industrial style. Get inspired by the factories and warehouses that you will be on the right path, stay now with some industrial decoration photos to decorate your house or apartment in a way you've never seen!!!
Industrial decor: 70 inspirations to decorate your home!