Making a different and beautiful decoration on your nails has already become a habit of many women and if you came to this article, you are certainly part of that group that doesn't go a week without going to the manicure.
In addition to enameling using just one color, there is the possibility of innovating and choosing a design that can vary from the simplest to the most elaborate with stones, jewels and even glitter.
However, sometimes it is not possible to go to the salon all the time, either because of the day-to-day rush or the incompatibility of schedules with your manicurist.
In this case, the solution is to get your hands dirty and do your own nails at home.
For that, you need to have some skill, some basic materials and some inspirations.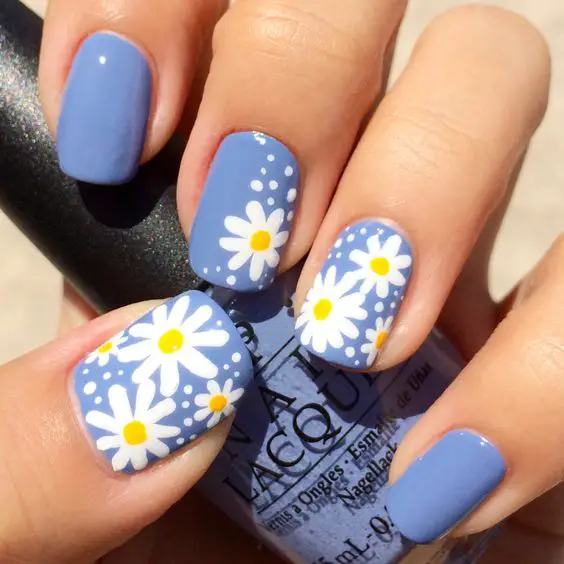 Here on the blog you can find dozens of options for decorated nail designs, the secret is to practice and if it doesn't work out the first time, don't worry about a little patience, soon you will be an expert on the subject!
Decorated Nail Designs 2022
Flower nails:
A classic of decorated nails, floral designs are at the top of the list among the most requested.
This style of nail decoration pleases the most different styles of women, due to its versatility.
If the design you chose is more discreet, it is possible to paint it on all nails, but if the print is more elaborate and large, the ideal is to do it on a single nail or at least intersperse it to give a perfect balance without being too exaggerated.
In case you don't take the slightest way, there is the possibility of opting for the adhesive film, the end result is very interesting!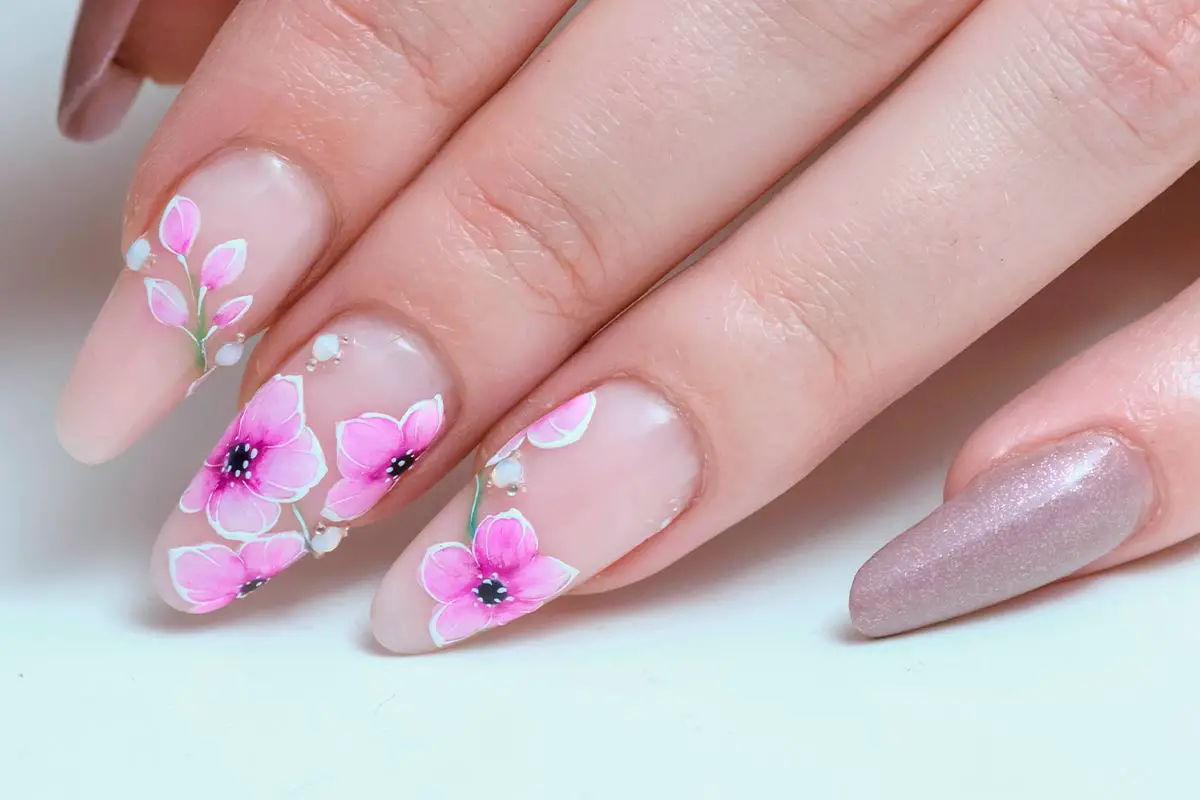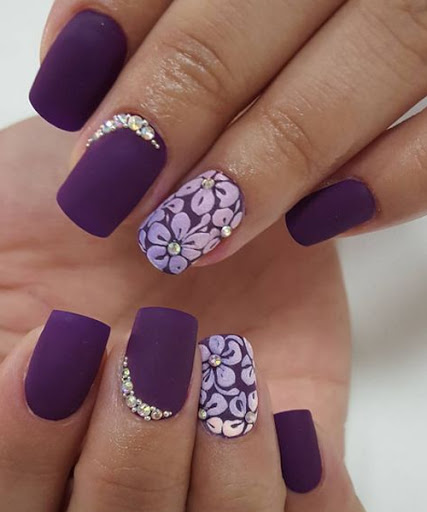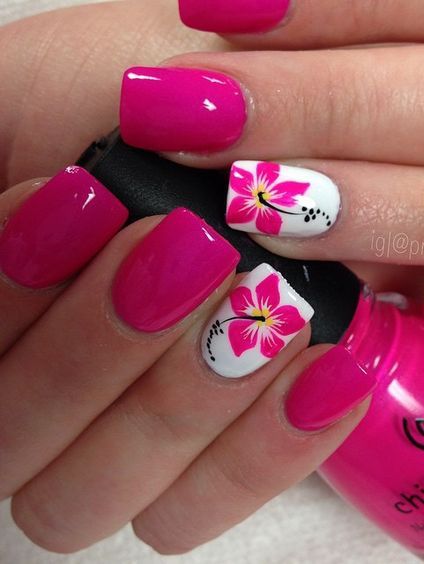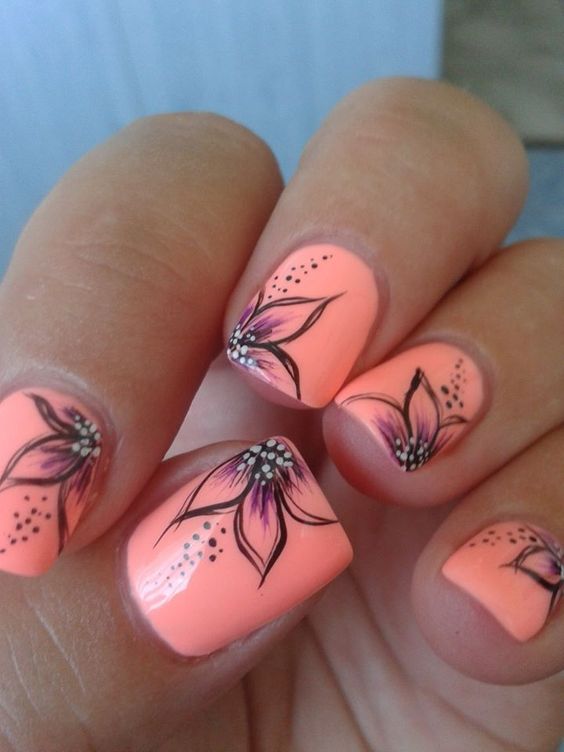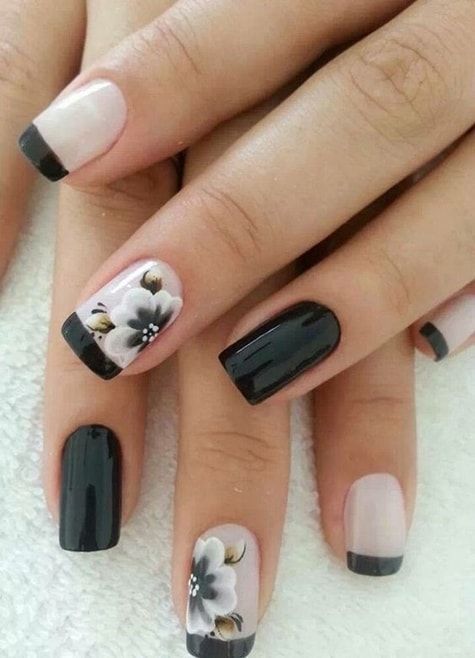 Nails with Butterflies:
Butterfly designs are extremely delicate, beautiful and easy to make, they can be made in different shapes and colors.
To give it an extra charm you can add other elements such as flowers for example.
Butterfly nail arts are far from out of fashion, timeless year after year and there they are.
You are missing ideas to decorate your nails this week, bet without fear on this style that will surely get you lots of compliments!
To get out of the obvious and traditional bet on the francesinha or only child, sparkles in small points of the butterfly will only make it even more beautiful.
Another idea is to make a wing on one nail and the other on the nail on the side so they will complete each other and form a single butterfly.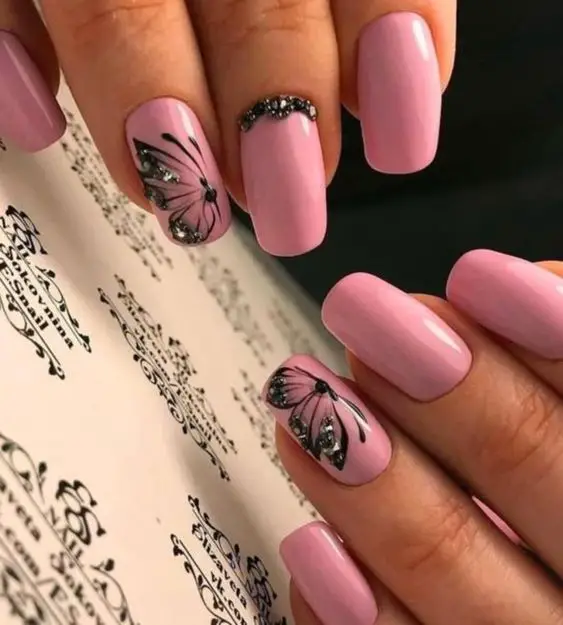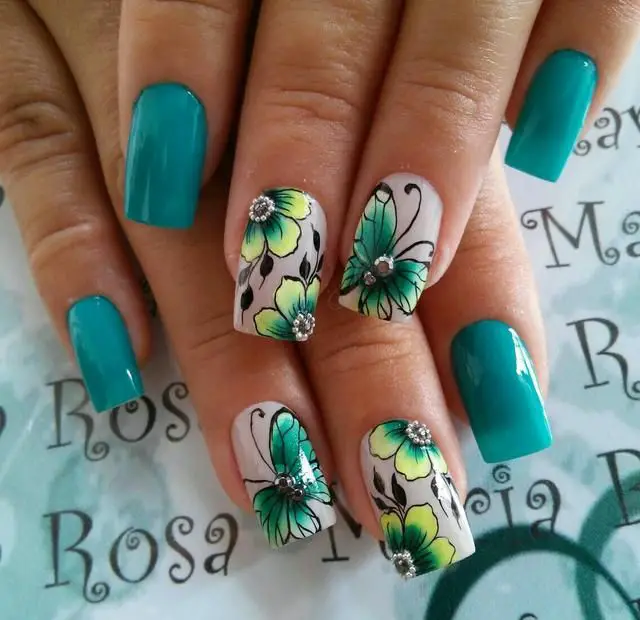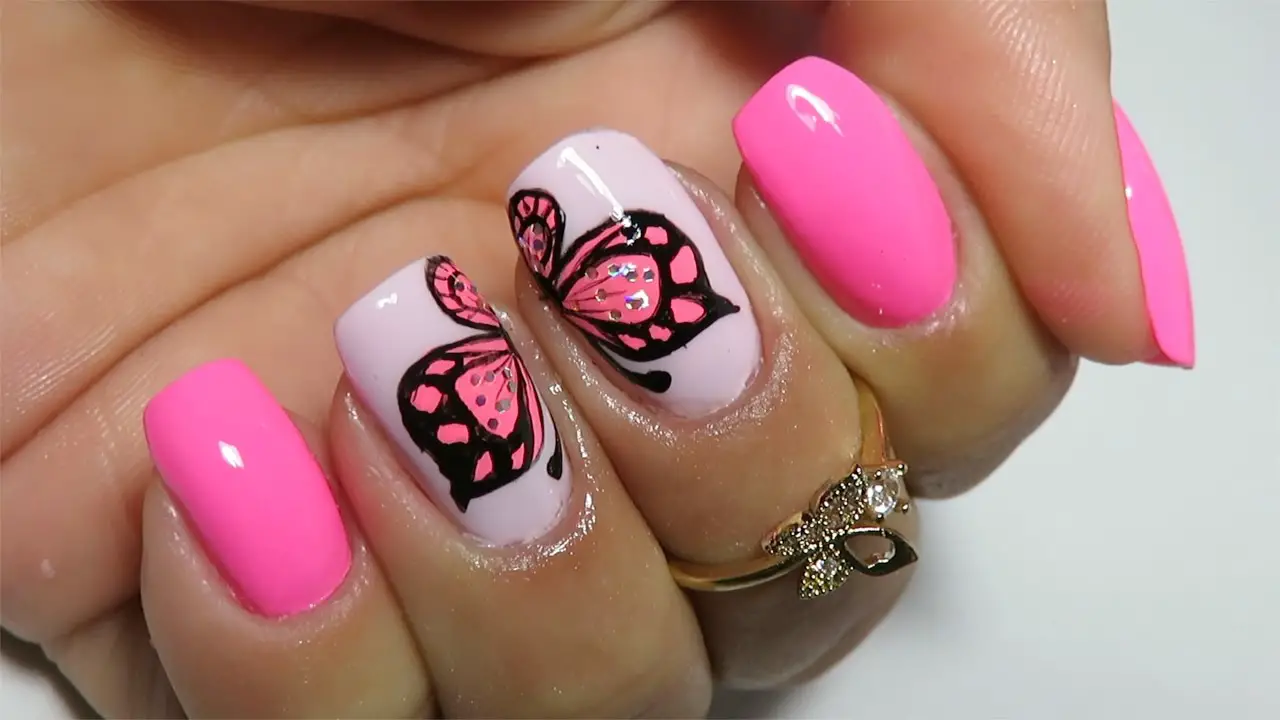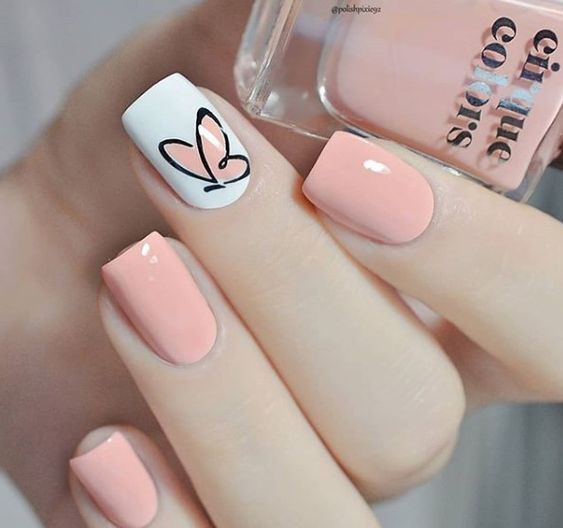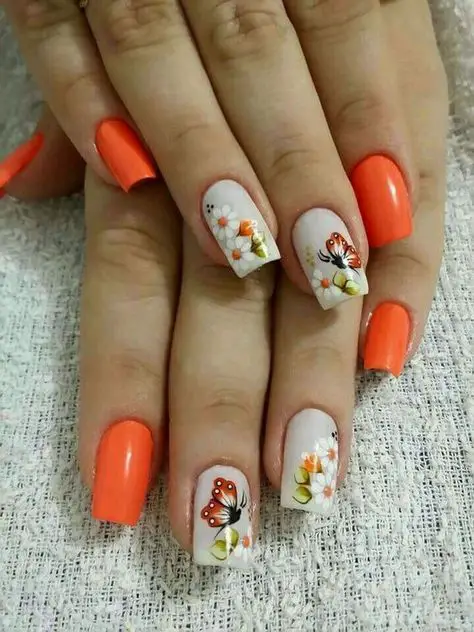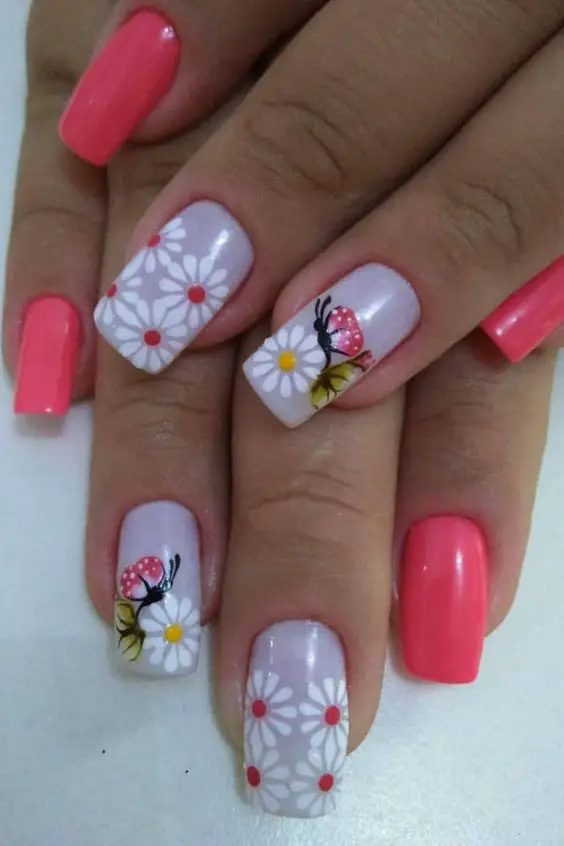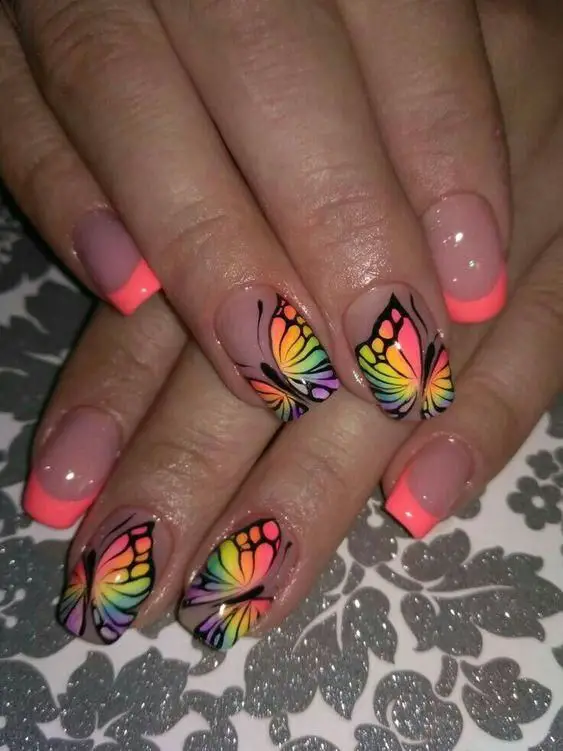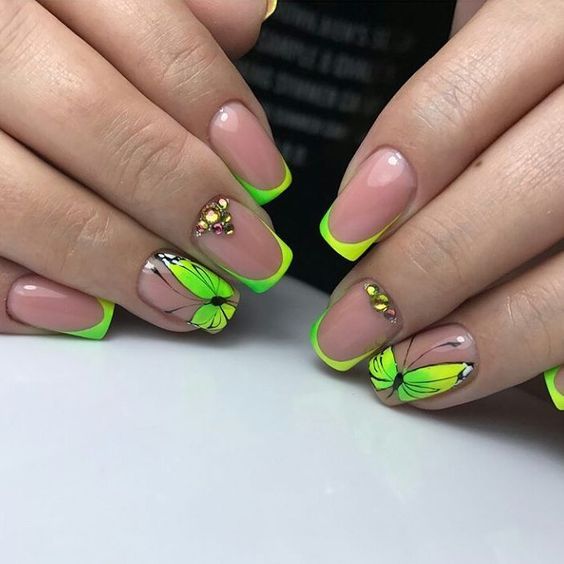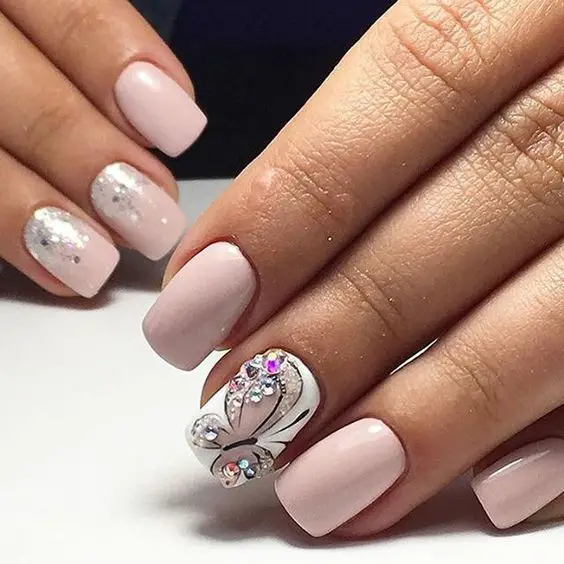 Geometric nails:
If you are a beginner but don't give up having beautiful nails, start with geometric nails.
They are very easy to make, to start you basically need to paint the nail in the color you prefer, this color will be the base to form the design.
After the nail polish is completely dry, stick the tape in the geometric shapes you want, then just apply another color over the nail, wait for it to dry and remove the tapes, you will be surprised by the result.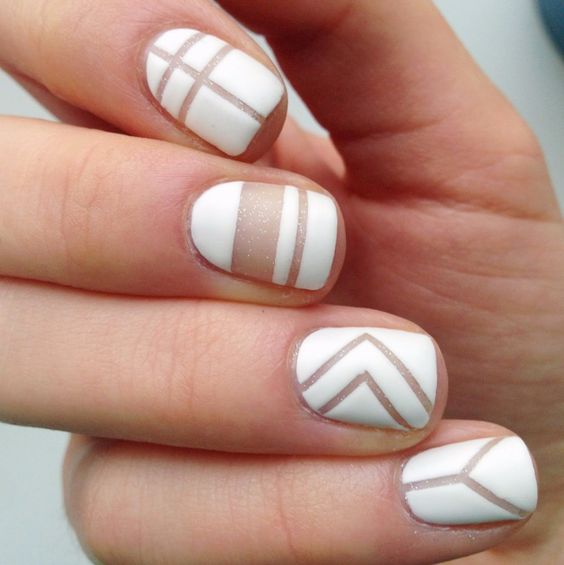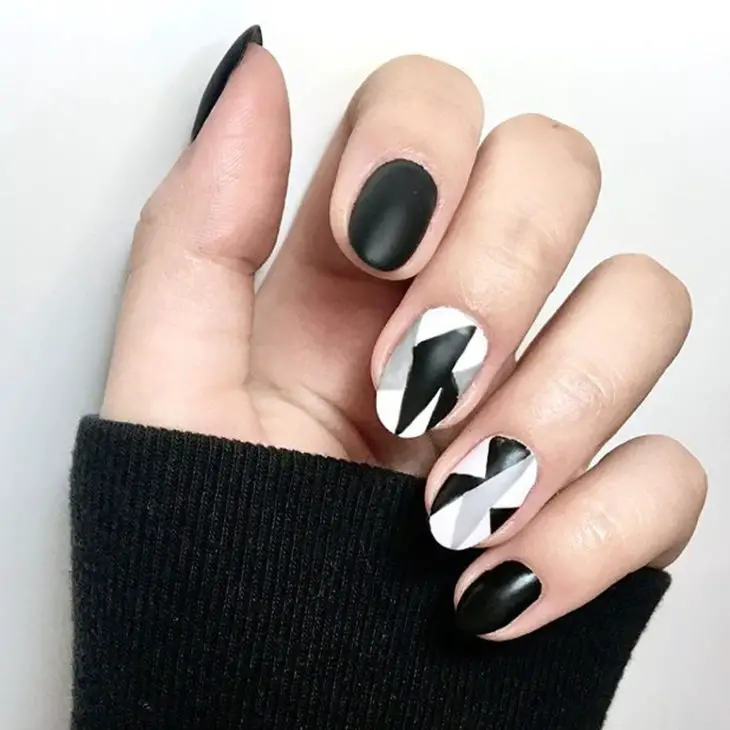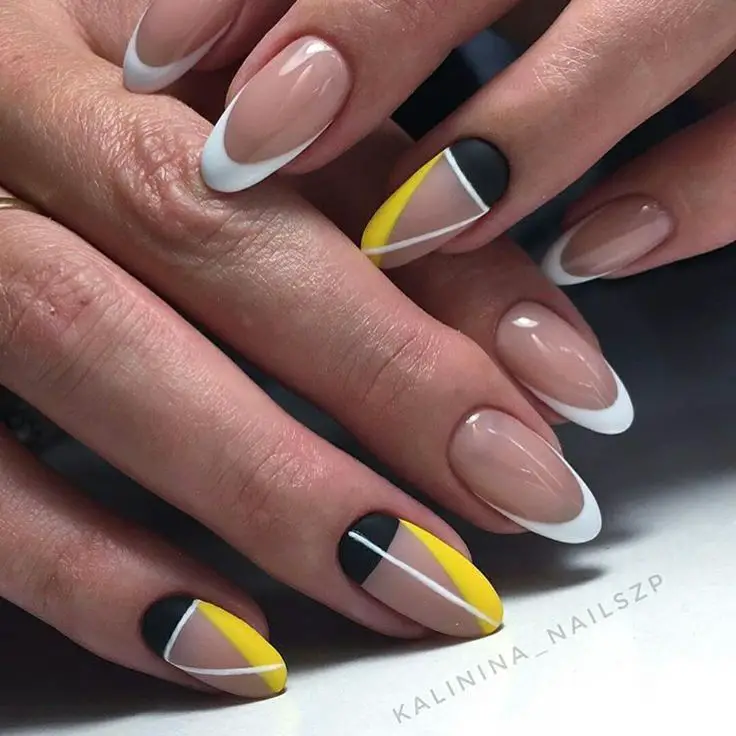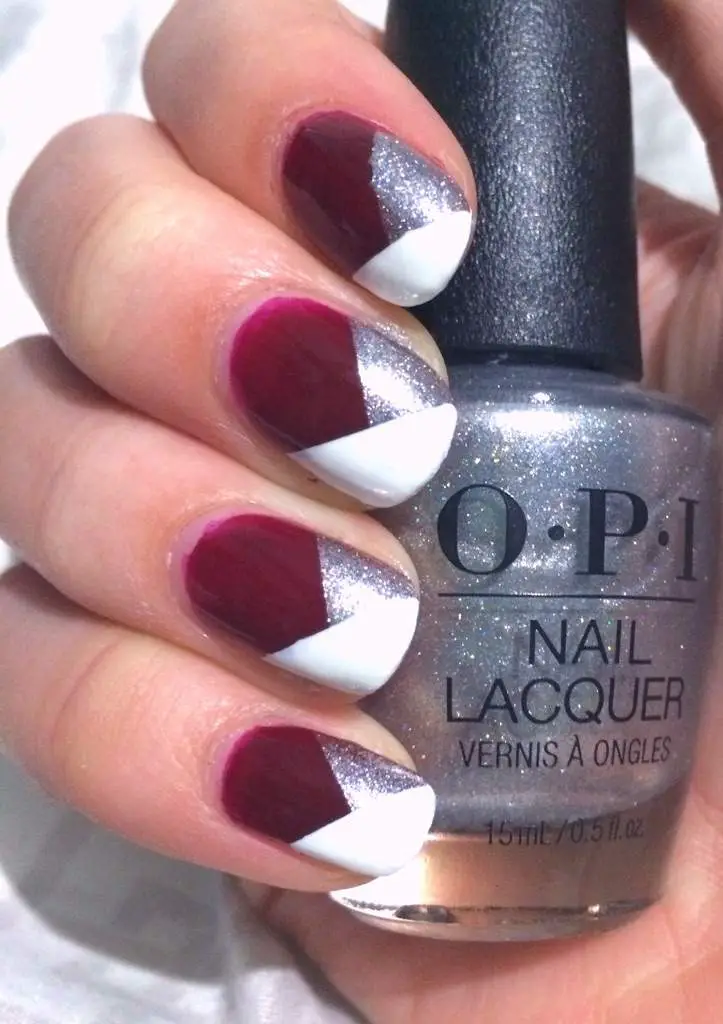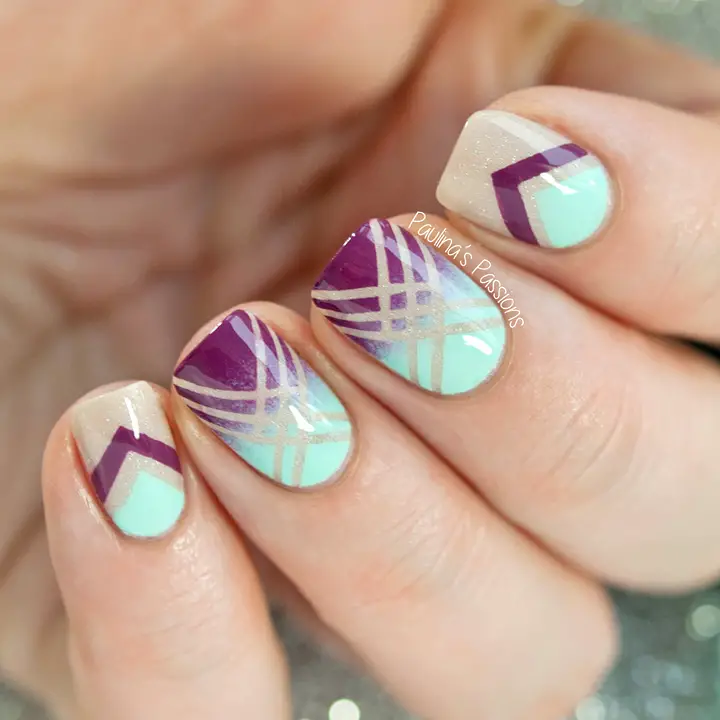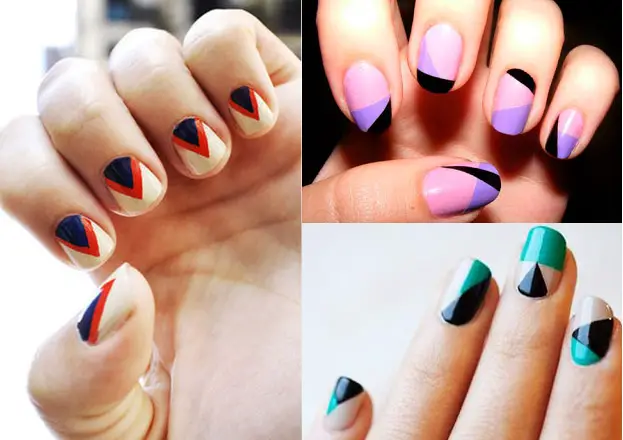 Lace-decorated nails:
The bows can be seen on clothes, accessories and even on the nails, which by the way are beautiful!
This is a very modern option that brings an extra charm to your look, after all, there's no point in having an amazing look if your nails are poorly cared for.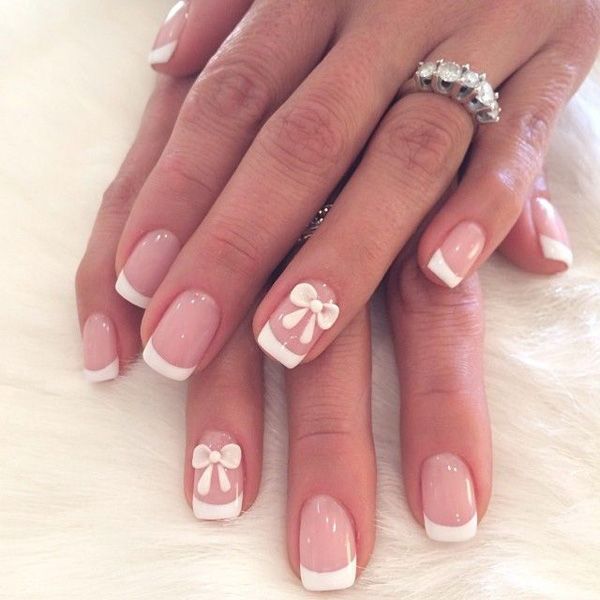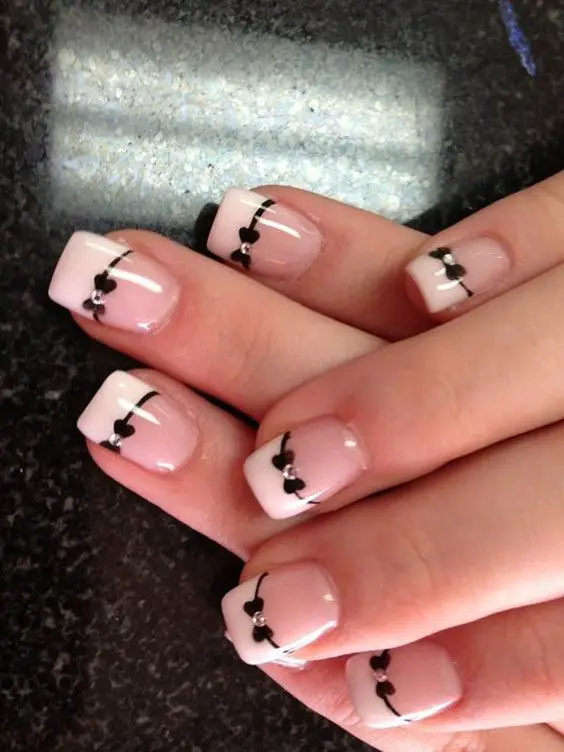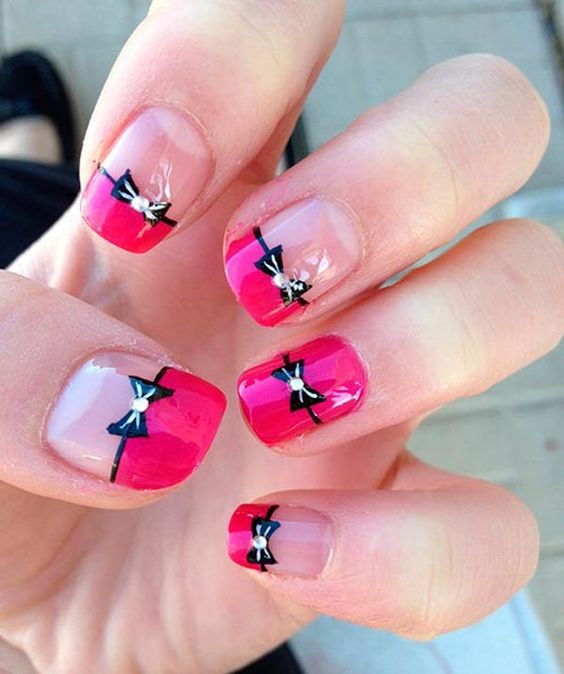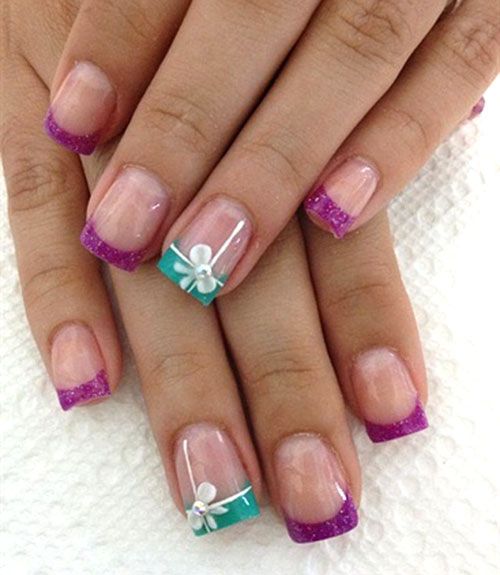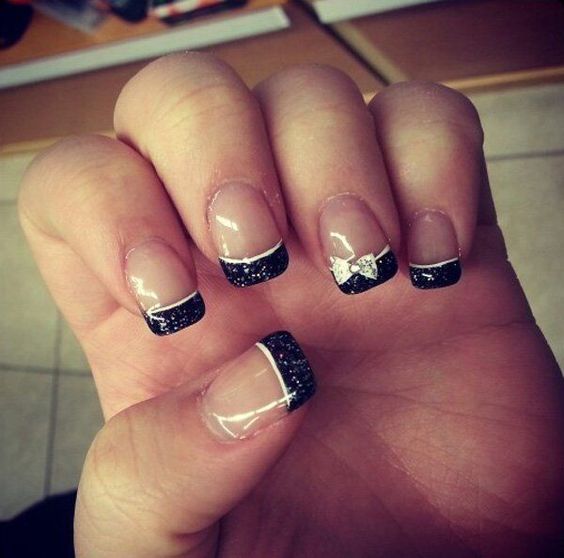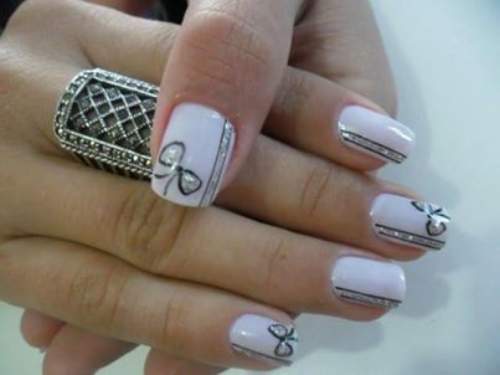 See too:
Nails decorated with an only child: 40 photos and tutorials you can't miss
Striated Nails: Causes, Symptoms Treatment (Top Tips)
Gradient nails: All the secrets for a perfect decoration