To maintain the general cleanliness of a house, it is necessary to have several cleaning products that will make it easier to remove grease, shine and leave the house all smelling! And spending on these products can exceed 80.00 reais per month, which can greatly tighten the budget at the end of the month, here at home one way I found to save was to get some recipes for homemade products on the internet that were super effective , cheap and easy to make and with that, I managed to save as these soaps, disinfectants and detergents are made with cheap ingredients in addition to yielding much more than those bought at the supermarket.
Detergent is one of the favorite products of housewives, whether for washing dishes, bathroom, backyard or even shutters, it is essential! However, one of the biggest problems with using industrialized ones is that some brands don't foam enough and worst of all, they have bleach in their composition, which is a toxic chemical compound that can cause serious damage to the environment and your health. Therefore, below you will be able to know the 3 best recipes for super effective homemade detergent, whether for your own use or for sale, they are great, some even have delicious aromas.
Home Detergent That Foams A Lot: 5 Easy Recipes
Homemade Coconut Detergent: Step by Step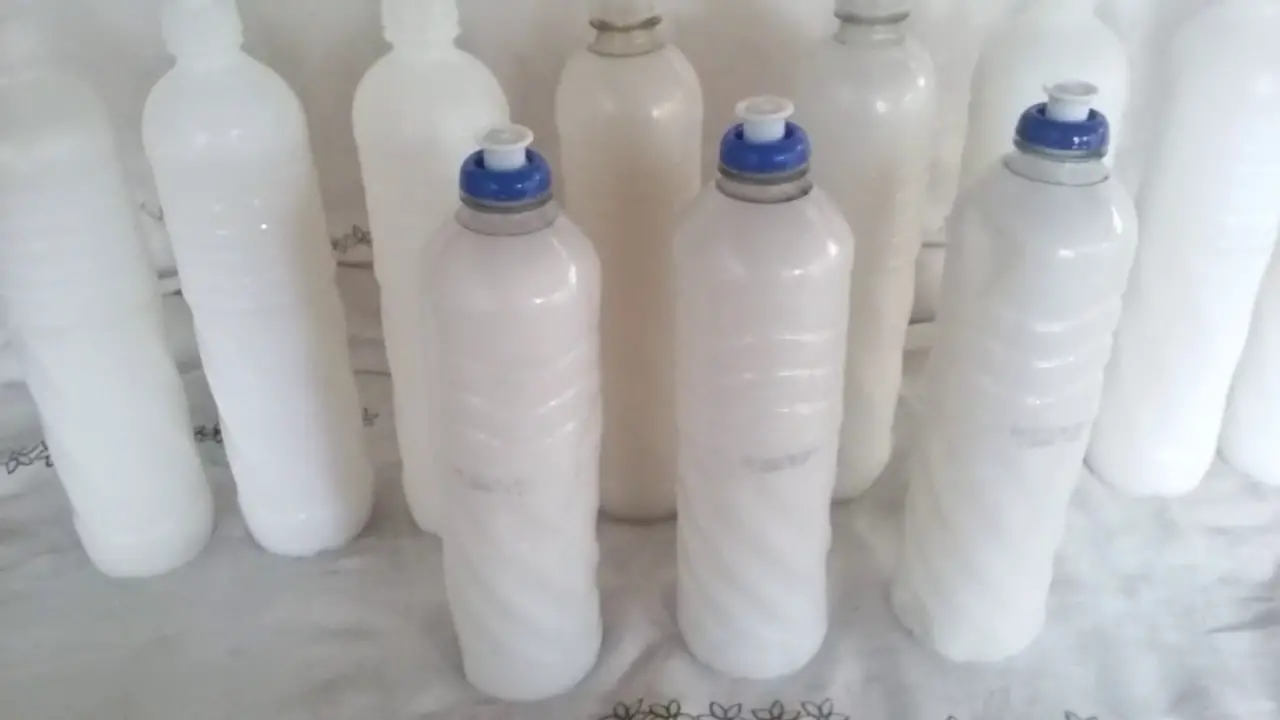 Ingredients:
1 bar of coconut soap
1 tablespoon of bicarbonate of soda
1/2 cup white vinegar
2 liters of boiling water
How to make:
Start by grating the coconut soap bar and then leave it inside a large bowl so that all the next ingredients can fit.
Add the bicarbonate and stir to mix with the grated soap.
Bring the water to a boil, as soon as it starts to bubble, add the grated soap and bicarbonate mixture.
Add the mixture gradually so that the soap can melt, so it will form a homogeneous mixture.
Add the vinegar and mix well.
As soon as you add the vinegar, the detergent will lose its homogeneous texture and will become more liquid, but don't worry, just keep stirring so that it becomes thick again.
This detergent is very similar to those on the market, however, it does not harm the environment.
Homemade Lemon Detergent: Step by step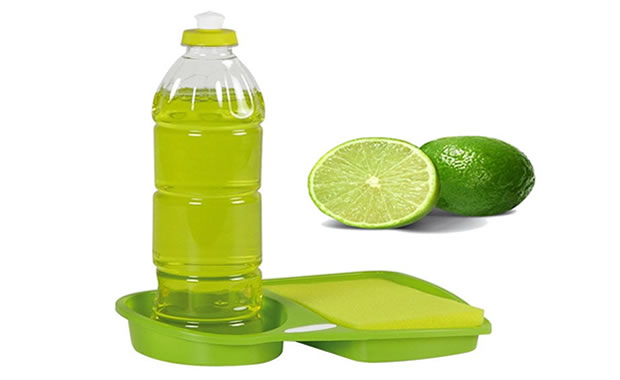 Ingredients:
1.5 of water
Juice of 7 lemons (strained)
1 bar of coconut soap
1 tablespoon of coconut milk
1 tablespoon of bicarbonate of soda
1 tablespoon of salt
1 tablespoon (soup) sugar
How to make:
Squeeze the 7 lemons, if they don't give half a liter, complete with water.
Then, grate the soap, it can be with those kitchen drains even later, just wash it.
Mix the grated soap with the other ingredients and heat until the soap melts.
Wait for it to cool and store it in a plastic or glass bottle, if the soap has become too liquid just add a spoon of glycerin that you buy at the pharmacy.
Homemade Apple Detergent: Step by step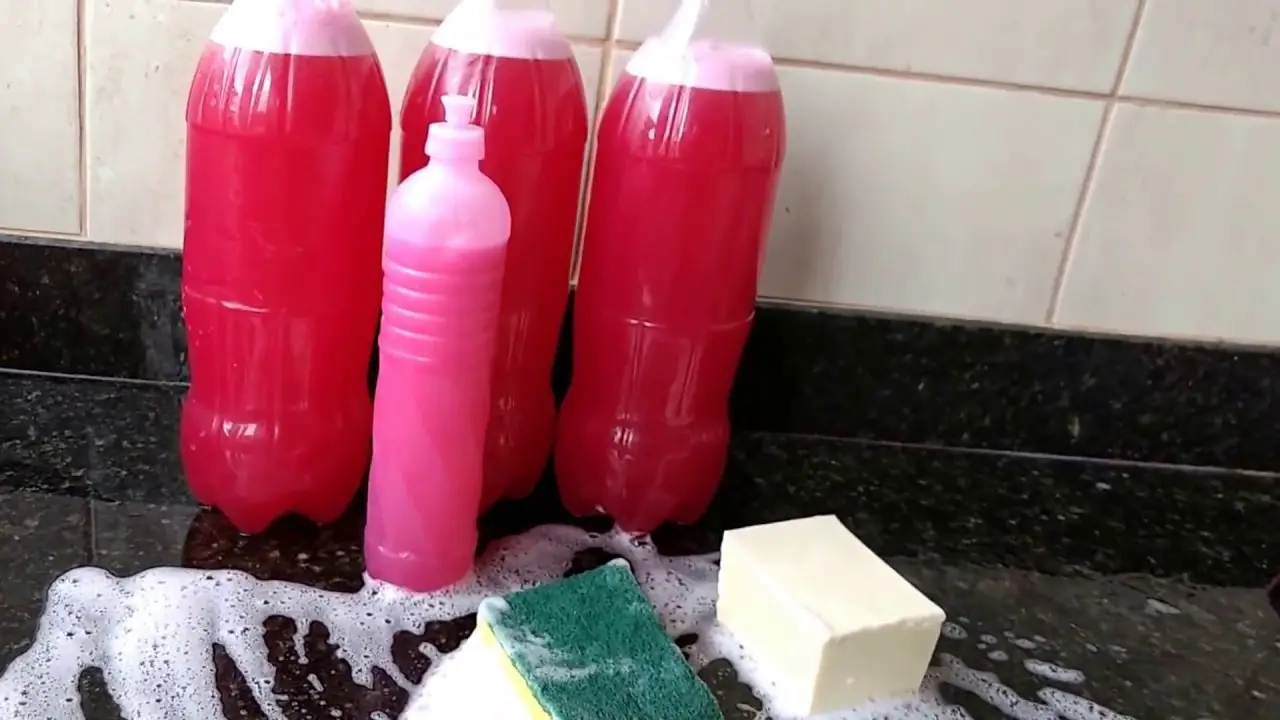 Ingredients:
1- Bar of homemade or coconut soap
15 ml of apple essence
1 pinch of red food coloring
5 spoons of sugar
2 liters of boiling water
How to make:
Grate the bar of soap about 250 grams.
Place it in a bowl and add 1 liter of boiling water to dissolve it.
Stir for about 3 minutes then add another 1 liter of boiling water.
Stir well until the soap is completely dissolved.
Then add the sugar and mix again.
Put the apple essence that will give a very pleasant aroma.
Add the food coloring if you want the color to be stronger, just add a little more.
Stir and gradually add another 1 liter of water, however, this must be cold.
Add another liter of water altogether, 4 liters have gone, two of hot water and two of cold water.
In a glass of water, mix three tablespoons of salt.
Pour into the mixture and stir again until it is very creamy.
If you find it too thick, add another 1 liter of cold water to thin it out.
Now just bottle this recipe yields a little more than 6 liters.