Choosing the buffet, decoration, wedding dress, cake, sweets, in short, there are so many preparations for the big day to happen as we always dreamed that we were, completely overwhelmed. who will be responsible for planning and organizing everything related to the wedding, the only thing you will need to do is try the cake, sweetie and also, give some suggestions of what you have in mind so that she (e) can arrange everything as per you always imagined!
Another thing that cannot be missed at a wedding party are drinks, which by the way, the moment the bride and groom announce the opening of the bar is always a reason for celebration among the guests, there are some bolder brides and grooms who get their hands dirty creating drinks and at the same time interacting with the guests is pure fun. With that in mind, we have prepared a list of the most successful wedding drinks, so you won't be wrong to choose at least 3 options so that you can please the most varied styles of palates.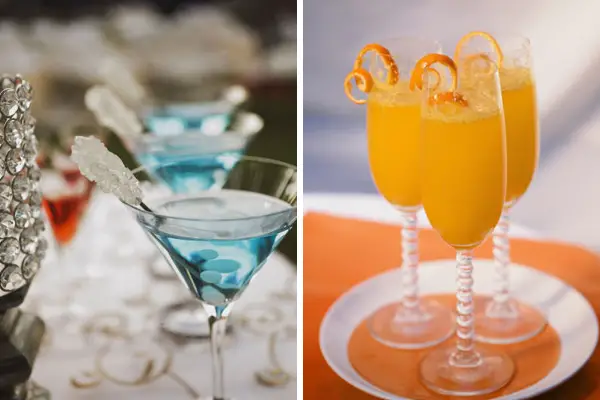 Preparations for the wedding party
Every big party needs planning in advance, the first thing you should think about is the amount of people that will be invited from there you will know the size of space that should be rented as well as the amount of food and drinks that should be served. And it is at this time that many brides are overwhelmed and end up leaving the choice of alcoholic beverages for last.
Drinks for Weddings: How to Choose
In addition to being delicious and refreshing, personalized wedding drinks are served in beautiful glasses and cups that make them part of the decoration of the wedding party. Another point that must be taken into account is that there are some guests who do not consume alcoholic beverages, whether due to health, religion or personal problems, in short, there are a multitude of drinks that do not contain alcohol, but which are still delicious. sure to please everyone.
Drinks for Men:
Most men prefer drinks that are prepared with stronger and more intense drinks such as vodka, gin, whiskey and cachaça.
Drinks for Women:
Women appreciate sweeter and smoother sake-based drinks, fruits like strawberries are a great option!
Delicious Wedding Drinks: 10 Best Options
1- Pina Colada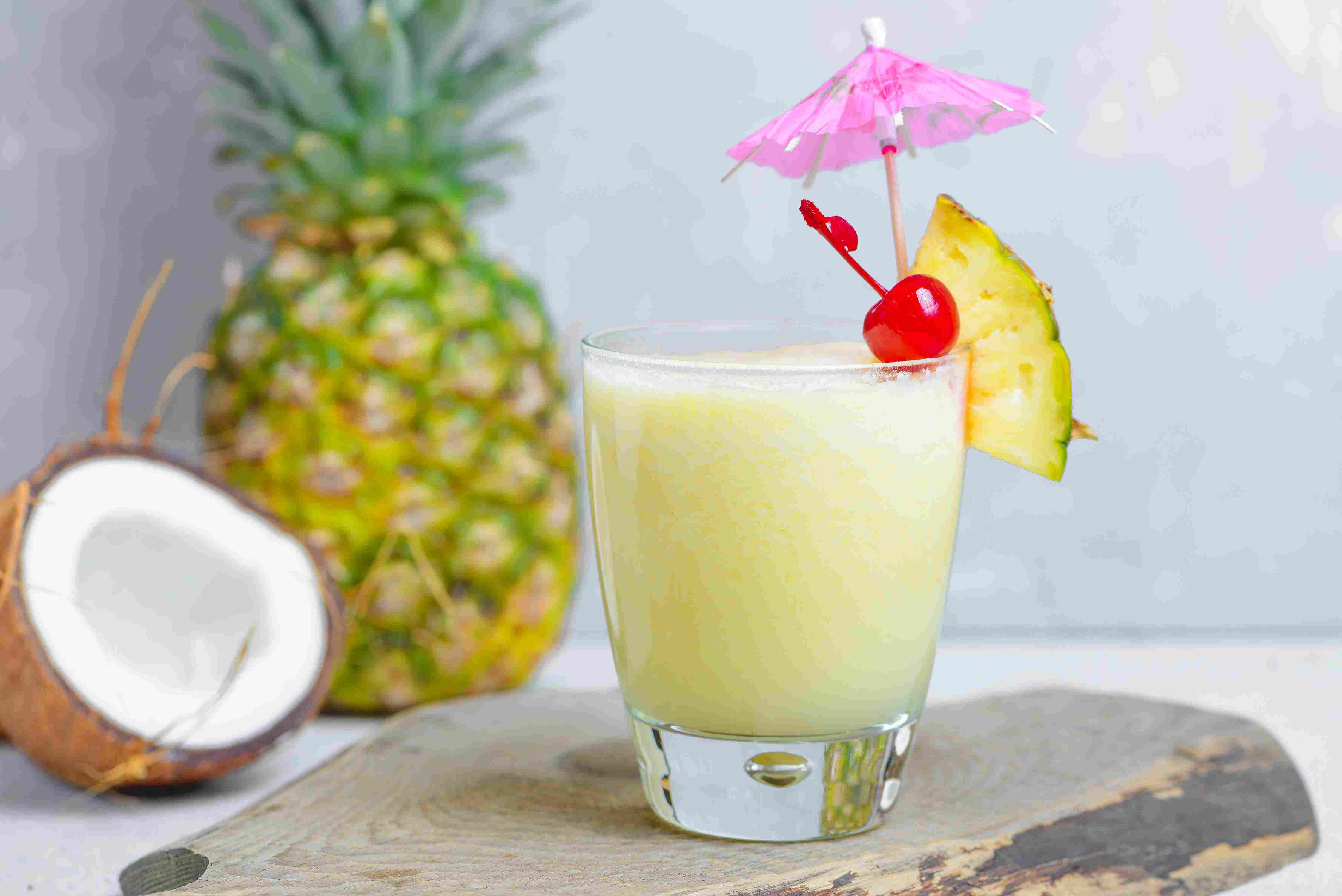 With Puerto Rican origins, this is a sweet cocktail made with rum, coconut milk and pineapple juice this is without a doubt one of people's favorite drinks of 99%. See below the step by step to prepare it:
Ingredients:
1 shot of rum;
1 cup of fresh pineapple juice;
1 dose of coconut milk;
1 teaspoon of sugar;
4 crushed ice cubes;
1 slice of pineapple and a cherry.
Preparation mode:
Whisk all the ingredients
Serve in a glass and finish with a piece of pineapple on the rim of the glass.
2- Bellini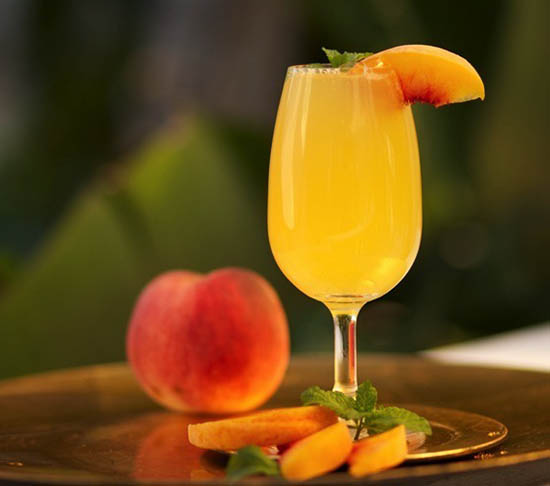 A drink of Italian origin, the perfect sparkling wine base for chic weddings, in addition to being easy to make.
Ingredients:
100mL of sparkling wine
50ml peach juice
Preparation mode:
Mix the two ingredients in a chilled glass.
A slice of peach to decorate.
3- Margarita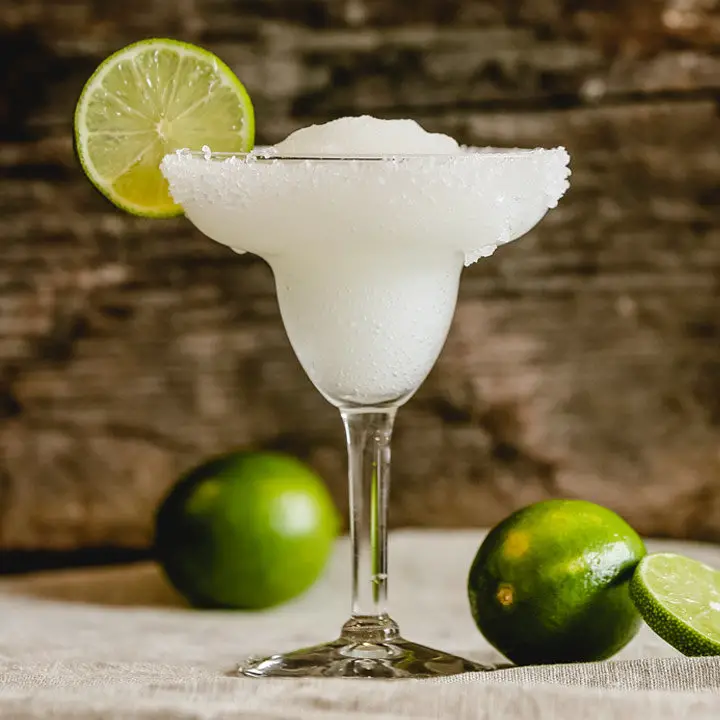 The margarita is of Mexican origin, it became so famous worldwide that today it is one of the symbols of the country. She is a cocktail made with tequila, salt, lime juice and orange liqueur.
Ingredients:
40 ml of tequila;
20 ml of Cointreau;
2 tablespoons of lemon juice;
1 slice of lemon;
4 ice cubes;
Salt.
Preparation mode:
Pass the lemon slice lightly over the rim of a glass on the rocks and dip it in salt, but without exaggerating so as not to interfere with the taste of the drink;
In a cocktail shaker, mix the tequila, Cointreau, lime juice and ice cubes;
Shake vigorously, strain directly into the glass.
4- Aperol Spritz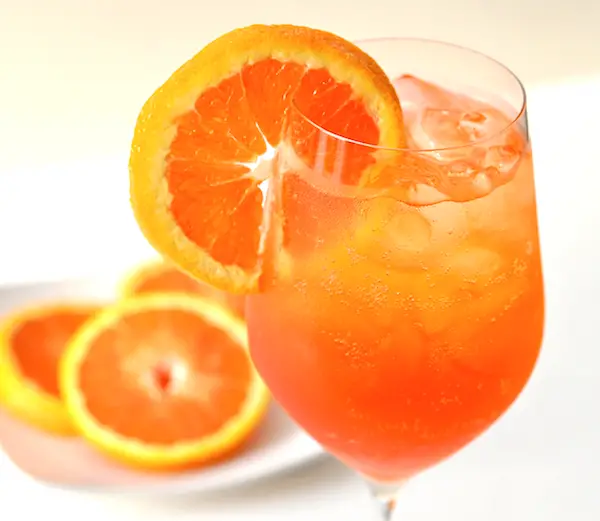 This is a very refreshing drink, perfect to be served at daytime weddings in the summer.
Ingredients:
3 shots of sparkling wine or white wine
2 doses of aperol
1 shot of sparkling water
ice at will
Preparation mode:
Mix everything gently.
A slice of orange to decorate the rim of the glass.
5- Cosmopolitan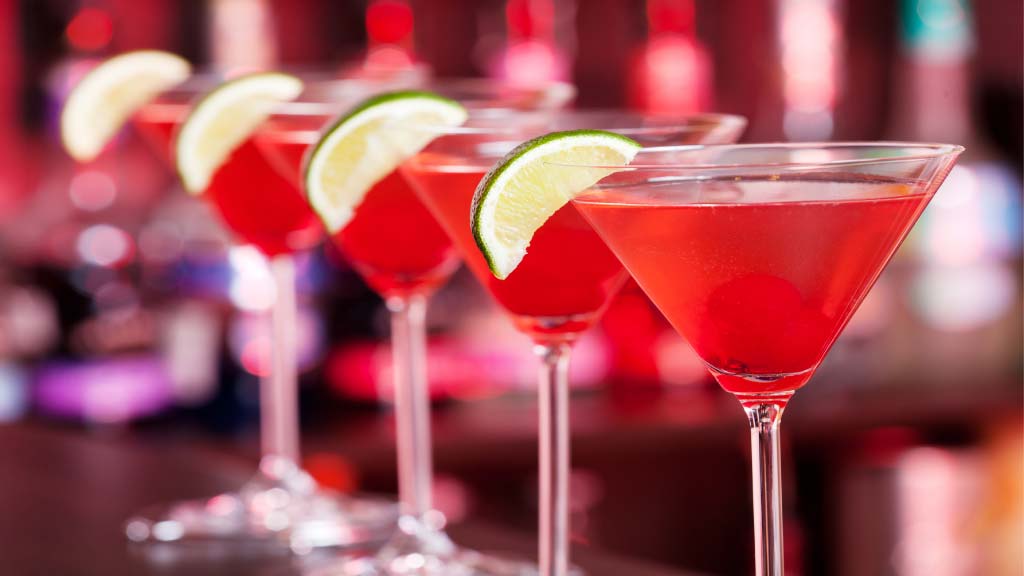 This is a smooth drink with a beautiful decoration, being perfect for weddings as the red color symbolizes love.
Ingredients:
20ml of cranberry juice
40ml of orange liqueur
50mL of vodka
35ml of lemon juice
20mL of currant
Preparation mode:
Put it in the cocktail shaker,
Shake well.
Decorate with an orange strip.
6- White Russian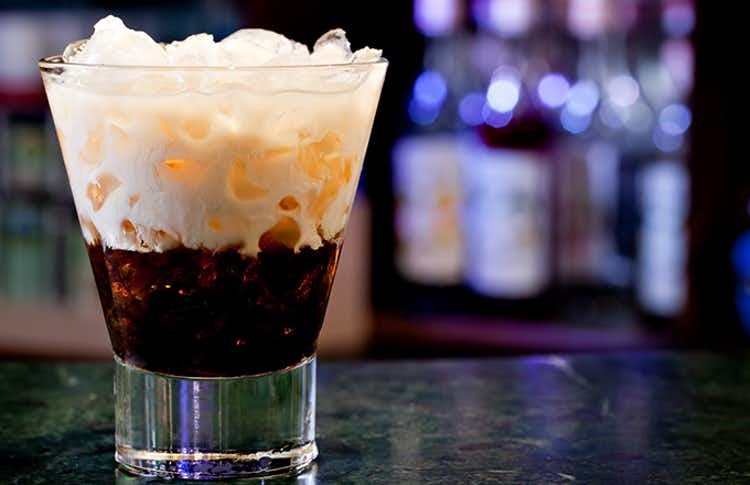 This is a traditional Russian drink its main feature is its sweet taste mixed with coffee liqueur the taste is amazing.
Ingredients:
In a glass with ice, add:
50mL of vodka
20ml of coffee liqueur
Preparation mode:
On top put 30 ml of fresh cream
Gently mix.
7- Red fruit Sake Caipirinha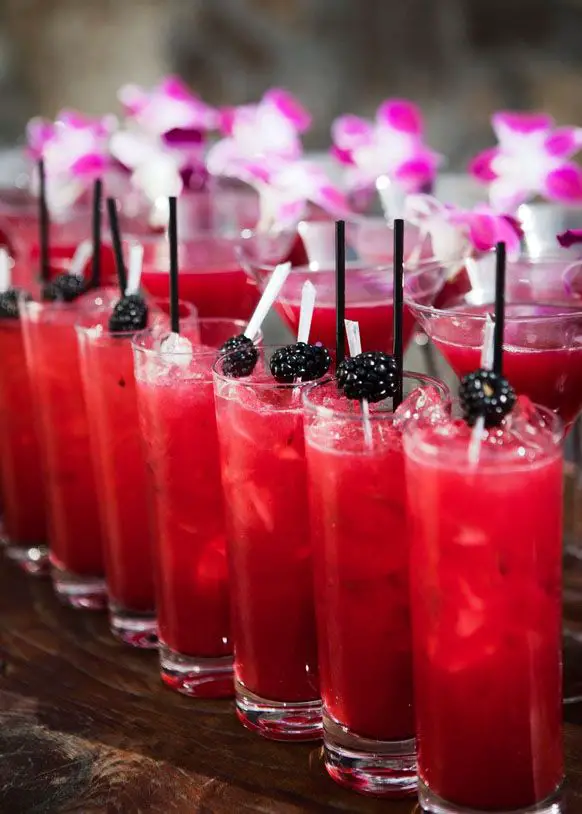 This is a drink with difficulty level 0, it's super easy to make in just 2 minutes and it's ready! It really pleases the female audience if you don't want to use red fruits there is the alternative of replacing them with lychee.
Ingredients:
2 tablespoons of sugar
2 raspberries
2 cherries
2 strawberries
Preparation mode:
Mash the fruit together with the sugar
2 shots of sake
Ice
Mix well.
8- Strawberry Frozen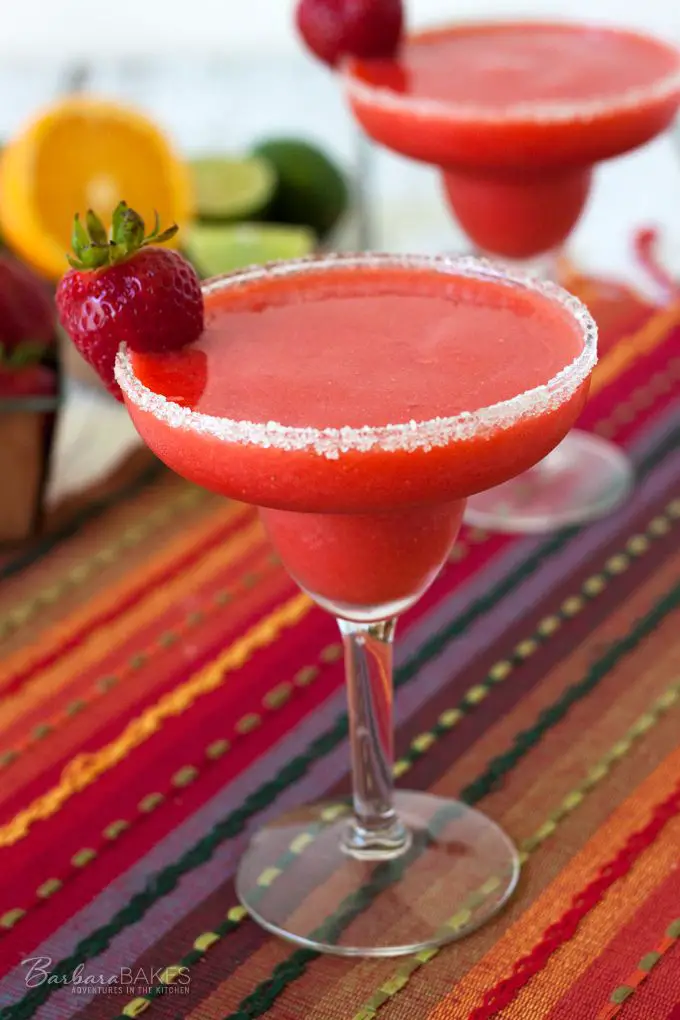 If you like strawberries and sweet drinks, this is a great option.
Ingredients
8 fresh strawberries;
50 ml of coconut milk;
2 tablespoons of condensed milk;
50 ml of sparkling water.
Ice cubes;
Strawberry and coconut twist to decorate.
Preparation mode
Place the strawberries, coconut milk, sugar, condensed milk, sparkling water and ice cubes in the blender;
Beat until it reaches the frozen point;
Pour into a Poco Grande glass, garnish with strawberry and coconut twist.
9- Raspberry and pepper daiquiri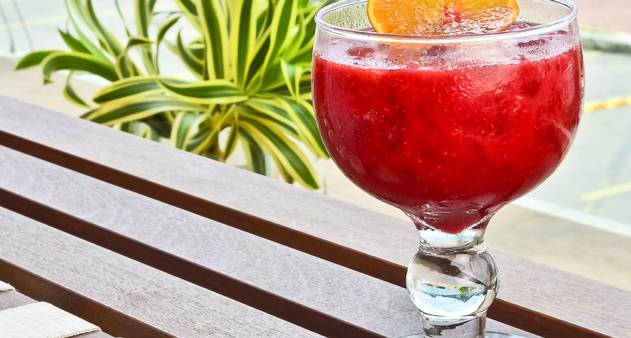 This is a super spicy and exotic drink.
Ingredients:
A Ballon cup with a capacity of 300 ml;
50 ml of golden sake;
2 tablespoons of macerated raspberry;
Raspberry to decorate;
Ice cubes;
3 drops of red pepper sauce;
Sparkling water.
Preparation mode:
Fill the glass with ice cubes;
Add the sake, pepper and macerated raspberry;
Top up with water and stir with a bar spoon;
Decorate with raspberry.
10- Strawberry with sparkling wine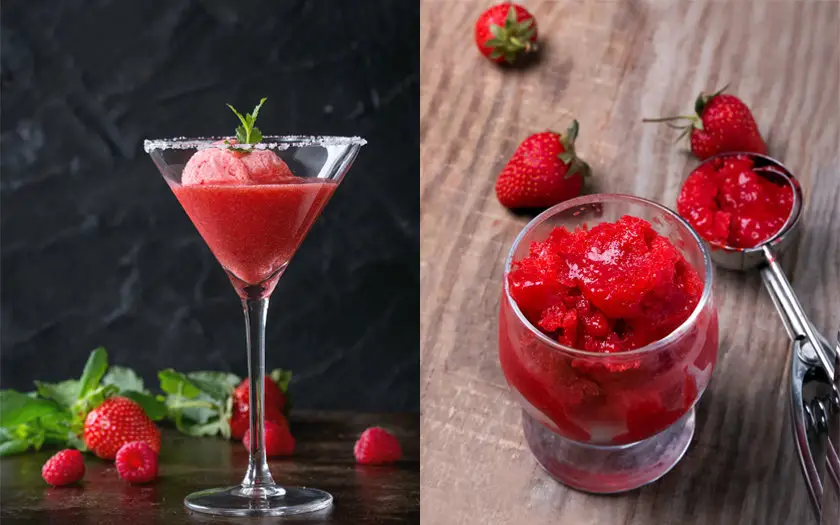 Ingredients:
strawberries
Sparkling wine
Wash and dry the strawberries. Take the hairs off. Place the strawberries in a plastic jar with a lid and store in the freezer for at least four hours. Take the strawberries out of the freezer. If they've been in the freezer for more than 24 hours, leave them at room temperature for about 10 minutes.
Place the strawberries in the food processor and beat, pulsing, to cut into pieces (if you prefer, beat directly and puree). Distribute the strawberry in four glasses, fill the glass with the sparkling wine and serve with a spoon.