For women who like to get away from the traditional female sidecut, also called sidecut hair is the perfect option. Synonymous with boldness, this cut has been conquering more and more fans, including several famous ones who have already joined this look.
Shaved on one side and long on the other, it basically boils down to this. In this cut, women with slightly longer hair will still have the option of hiding the cut just throwing the volume to the side that was shaved, but this is just a detail.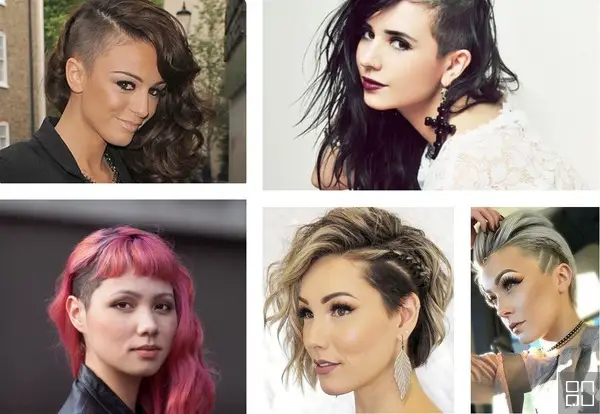 Learn how the female sitecut is made
A cut without restrictions, whatever the type of hair, short, long, straight or curly. It looks good with any of them, some people risk doing it at home, but the recommendation is that it be done by a professional.
It can be done either with scissors or even with the cutting machine if you have one, it is simple to do but requires attention. Renata Castilho in her channel explains in detail how to do the step by step.
Making the fake sidecut hair
As it is a very radical change and it takes some time for the hair to grow, in case of regret a good option is to make a false sidecut in the hair, so you will have a better idea of how the cut will look.
Still in doubt? We've put together a variety of photos of shaved hair on one side in various lengths and hair types to serve as inspiration and also to help you make this difficult decision.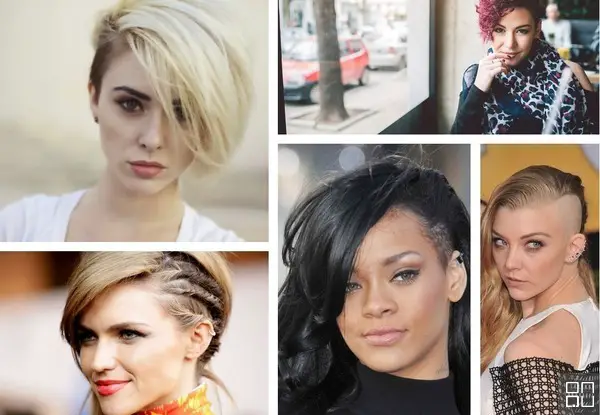 female sidecut faux hair
You don't want to scissor your hair or you're still not sure if you want to do it or not, there are several varieties that don't need a cut, the most popular is with braids on the sides
long hair sidecut
What woman would not want to feel more powerful and attract the attention of all eyes, betting on this trend is a guarantee of success. And it still has the advantage of hiding the cut if necessary.
medium hair sidecut
A super democratic cut that works well with any type of hair, for medium hair it can be combined with layered, chanel or long bob hair.
short hair sidecut
Women with short hair, in particular, look great with this cut because it makes the sidecut more evident, with a cool hairstyle it's a guarantee that it will rock wherever it goes.
sidecut straight hair
Nothing like a little hair makeover to totally change the look, and straight hair lovers couldn't be left out, the result is wonderful and exceeds expectations.
Sidecut women wavy hair
Wavy hair usually gives a tone of delicacy to a woman's look and a way to break this and take it more to the punk side giving a feeling of strength and power is to bet on the sidecut, this type of hair with this cut makes any woman more diva and ready to rock.
How to make Babyliss in 7 easy steps
female sidecut curly hair
The sidecut cut gives a special touch to curly hair, since the 80s this type of cut has been very successful and to bet on this trend the first step is to want to take risks and play.
See too
Hair Swirl? Know the causes and easy solutions