Between us, a tattoo is something addictive, it can take months to work up the courage and get one, but after the first one the fear goes away and you get the taste for the thing, after that it becomes impossible to have just one.
No wonder, there are tattoos that are so beautiful and perfect that they look more like true works of art!
If you are a woman who loves this art and you are looking for inspiration from female tattoos 2022 stay connected in this article, because in it you will find wonderful options for all tastes and styles.
Gone are the days when having a tattoo was considered something for crazy people, nowadays it is synonymous with style and beauty, being a great way to differentiate yourself from others.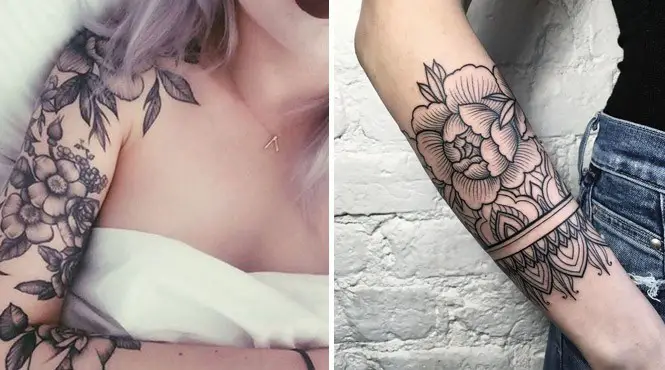 Bet on female tattoos and knock it out
Today's women are leaving the standards aside and adhering to tattoos, which is a great ally when it comes to valuing their style and differentiating themselves from others.
In addition to the design, another big question that women have when getting a tattoo is about which part of the body to get a tattoo.
A tip I give is that if this is your first tattoo, choose a small and more delicate model, so you will gradually get used to the idea and it will be much easier to dare in the future in a larger and more elaborate model.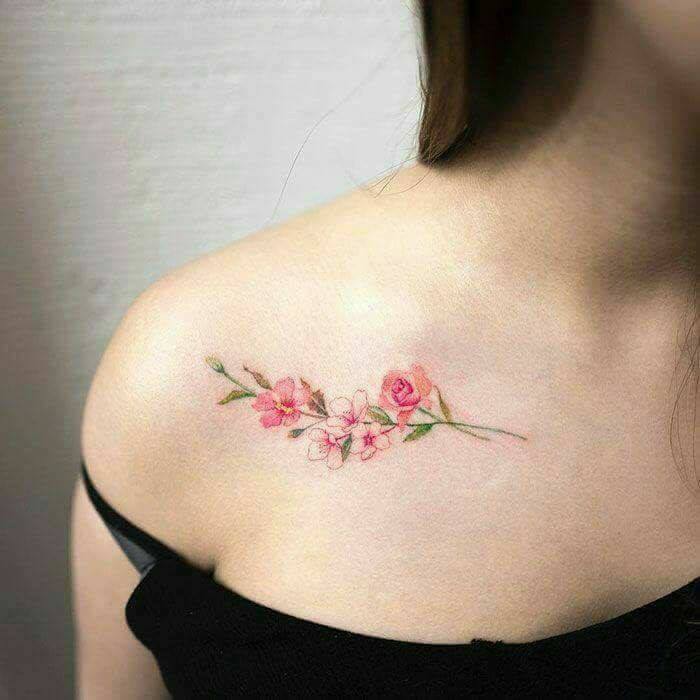 we from all current, we work for you readers, so we went looking for the best female tattoo 2022 and here in this article you will know a little more about current trends and models!
female wrist tattoos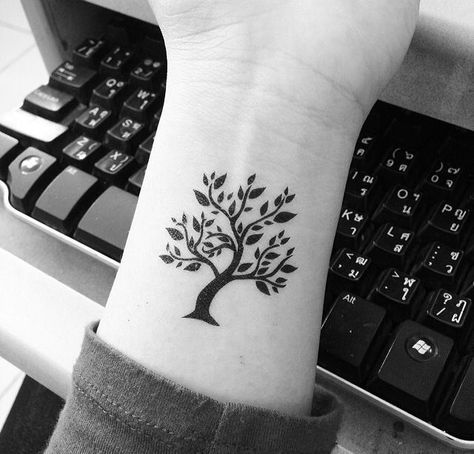 If you are a woman who does not give up delicacy, the best place to get a tattoo is on the wrist, they just look beautiful. Choose a professional who has fine and delicate features so you don't look ugly and gross, after all, the tattoo is to give charm and a touch of delicacy and sensuality to the look, so make sure you choose an experienced professional.
One of the great bets on female wrist tattoos is those honoring someone special, whether it's the person's initial, names or designs that symbolize someone special, they look beautiful mainly because they contain a special meaning for you. They have different shapes, colors and designs, the most traditional are still bows, stars, hearts, infinity symbols, letters, names and short phrases. Check out some inspiration below:
Female Wrist Tattoos (45 photo options)
Female back tattoo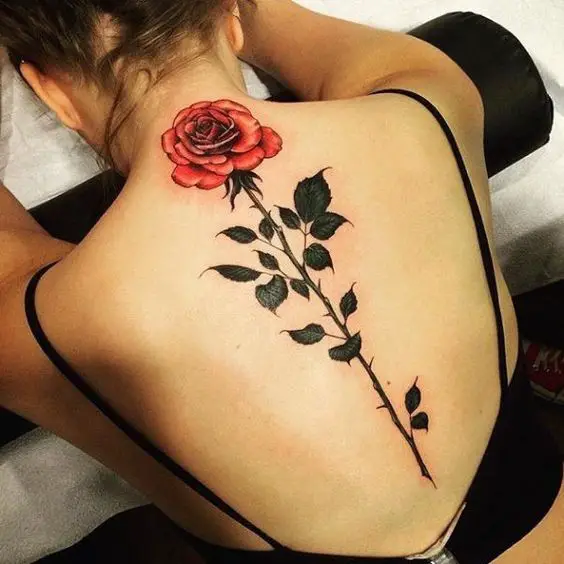 One of the most sensual parts of the female body that exists without a doubt is the back, large and bold back tattoos are the most successful, you can choose a large design that covers the entire back or a medium design. The back is a perfect place for you who want to dare but be discreet at the same time because, as it is a hidden place, the tattoo will only be on display when you want it and this is super good because some professions do not allow body dyeing.
On the back, the large designs are perfect, because as it is a place without curves, the design is flat and expansive, which greatly facilitates the work of the tattoo artist, being able to play and dare in the amount of details and use of colors. Faced with so many models, we ended up in doubt about which design to choose, my tip would be to choose something that has to do with your personality, see some examples below and separate the ones you like the most and only then, make your final decision.
Phrases for Tattoo – Ideas and Photos
Tattoos for women on the shoulder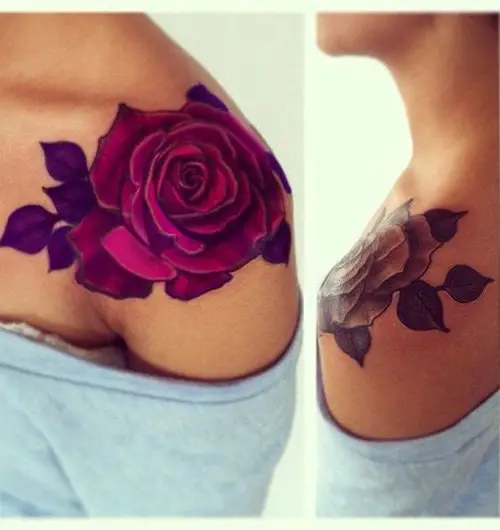 The shoulder is a perfect place to get a tattoo as it is on display, another advantage of getting a tattoo on the shoulder is that when the tattooed person needs to hide the design on some occasion, just wear a sleeve blouse and that's it! Female tattoos, which are usually small and delicate, occupy only the area of the front or behind the shoulder valuing even more the sensuality that this part of the body offers.
And as for the choice of design, there is no restriction, just use creativity and put your personality in the traits and colors! There are alternatives from more delicate tattoos, such as stars, flowers and butterflies, to larger and more elaborate ones, such as characters, animals, indigenous designs, mandala, trees, birds and even tribute to a loved one.
Female rib tattoo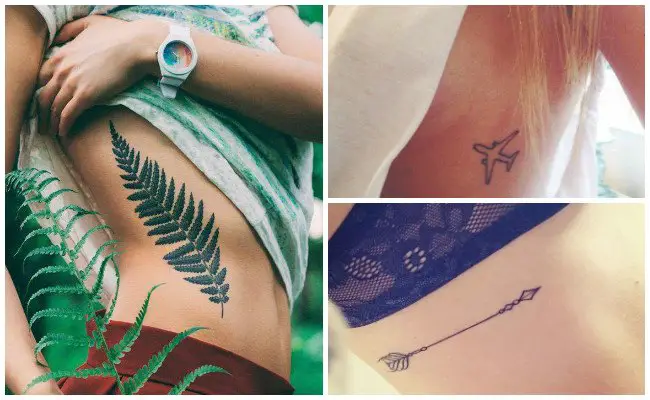 Tattoos immortalize our history forever on our body, so we must carefully choose the design and location that will be tattooed, and when we research about female tattoos and which places are most preferred by women, we discover, right away, that tattoos on the ribs are the woman's sweetheart! You are looking for a tattoo option that is not so visible, but your main requirement is that it is sensual and the solution is to bet on the tattoo on the rib.
Because I have more bones, one of the main doubts is whether it hurts to tattoo this place, since this is one of the things that you hear most when it comes to tattooing on the rib and back. Unfortunately, there is no right answer to this question because the pain of needles is relative and varies from person to person, as some people tolerate the pain better. To inspire see, some pictures of female tattoos on the rib 2022 are drawings, phrases and even texts that will serve for you to use as an example!
Female tattoos on the rib: 42 beautiful options to inspire
Female arm tattoos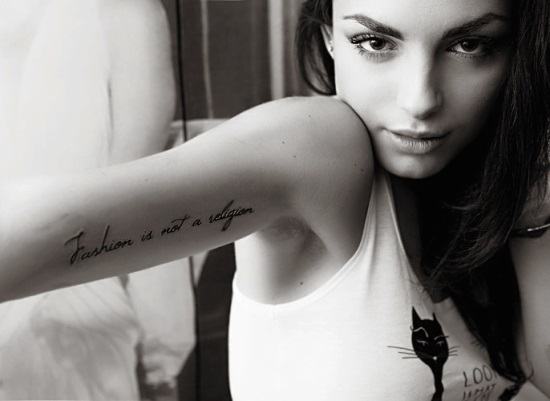 The arm is a perfect part for anyone who wants to tattoo a short phrase that has an important meaning in their life! There is a huge variety of styles, techniques and tattoo designs capable of pleasing all styles, even the most discreet smaller designs accompanied by a small phrase is beautiful and super delicate. Now, for the more daring ones, bet on an explosion of colors in larger formats that run all the way through the arm, in both ways the final result will be simply amazing. Check out some saphonic models of female arm tattoos and get inspired!
female thigh tattoo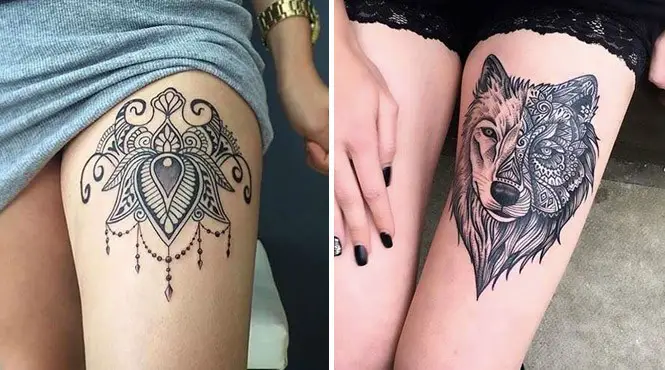 The thigh is a perfect place to get a bolder tattoo with a sensual feel! In addition, this is a very large area, perfect for tattooing a larger and more elaborate design, as in the case of dream catchers that start in the middle of the thigh and end at the waist or also, a path of flowers and butterflies.
Thigh tattoos with pin up designs, bows, skulls, animal faces and dotted designs too, will be super hot this season. Another advantage of getting a tattoo on the thigh is that it doesn't hurt as much, as the skin doesn't stretch as much due to the amount of flesh. See some images of female thigh tattoos and get inspired!
Feminine foot tattoo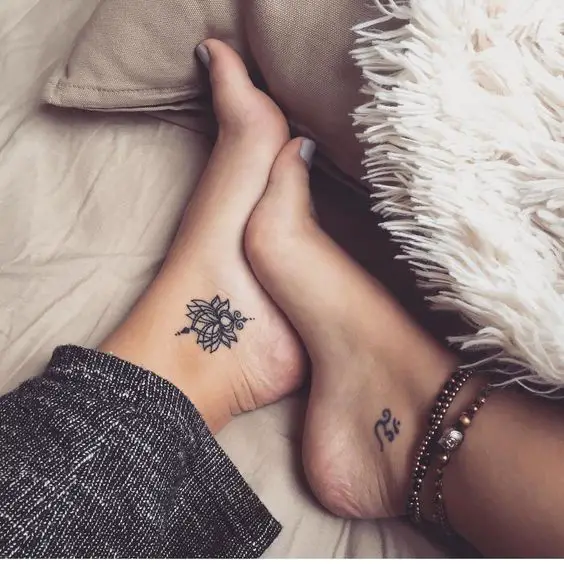 Foot tattoos bring a touch of delicacy and sensuality, perfect combinations to further enhance female beauty. The foot is a very discreet place and the tattoo can be easily hidden if necessary.
First of all, it is necessary to decide if the tattoo will cover the entire instep, the ankle or the side of the foot, which by the way, looks amazing when done with a short sentence tattoo for example! Here are some suggestions:
Delicate female tattoo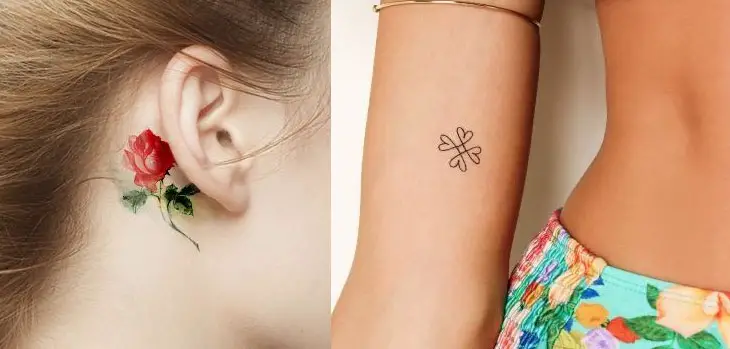 One of the most popular articles on the blog is the small and delicate female tattoos that despite being simple they bring an air of romanticism and make any woman more feminine! And as I said in the paragraph above, they are perfect for girls who are going to get their first tattoo and are afraid to risk something bolder and bigger and regret it in the future. Although small they have perfect meanings! See: