Want to create a special little program with your friends or your boyfriend? how about choosing a romantic comedy movie to watch, movies of this type hold our attention and make us have a lot of laughs, I'm suspicious to say because this is the style of movie that I like the most, let's say I've watched practically all of them from netflix some even more than once.
As I know I'm not alone in this and that there are more people who love to watch this style of film, whether accompanied or even alone, I prepared my list to share with you with the best romantic comedy movies are suggestions for all tastes, some have become classics as they were released before the 2000s but are still successful today, however if you are looking for something new you can check out some options from 2017 and even some fresh releases from 2020, anyway, prepare the popcorn and the blanket and have fun!
See too: Best movies on Netflix [Updated]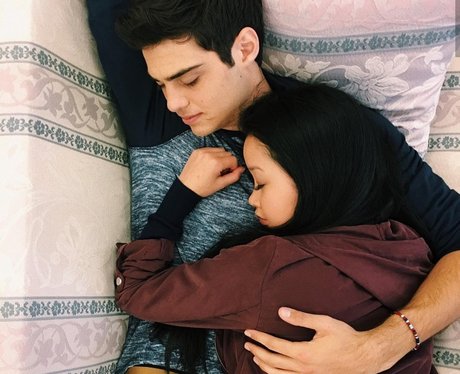 romantic comedy movies
Below you will see a selection of more than 30 suggestions for romantic comedy films, all of which will have a brief summary of the story so you will have the option to know a little more about the characters in the film but, as the genre itself suggests, it will awaken high expectations. laughs and also, lots of sighs!
old romantic comedies
It is not new that romantic comedy films are successful, some were successful before, even before there was color TV and today they become classics of romantic comedy, inspiring several films that are released today, let's say, that they served as inspirations for new ones. directors. If you're curious or just love watching old movies, I've separated below, the best romantic comedy movies released before the 2000s.
Sabrina (1954)
This film tells the story of two brothers belonging to a powerful family of businessmen, who fall in love with the driver's daughter, the beautiful Sabrina, who has just arrived from a trip after spending two years in Paris. Sabrina is an American film based on a play by Samuel A. Taylor, becoming a classic among romantic comedies.
Harry & Sally: Made for Each Other (1989)
Directed by Rob Reiner, and starring Billy Crystal as Harry and Meg Ryan as Sally. At the end of his graduation from the University of Chicago, Harry gives Sally, a friend of his girlfriend's who has just graduated, a ride to New York. However, the years pass and they continue to meet from time to time and a friendship begins to emerge, however, as the months go by, the friendship that was once solid begins to be shaken as both begin to notice that they are actually completely different. in love with each other.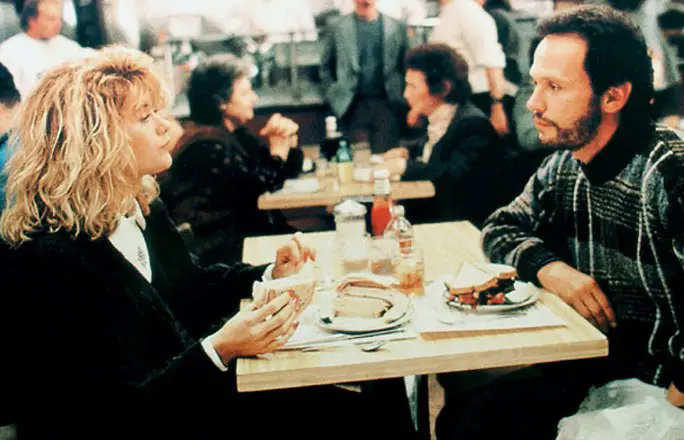 Tune in Love (1993)
After losing his wife, Sam is completely distraught and worried about his father, little Jonah signs up for a radio show called "Sleepless in Seattle", and over the phone he says he's participating in the program to find a girlfriend for his father. . In one of these broadcasts made by Annie radio, a beautiful girl hears the story told by the boy and ends up falling in love with Sam.
Four Weddings and a Funeral (1994)
Upon meeting Carrie, a fun-loving American, Charles is excited and imagines he has found the woman of his life. However, between some wedding ceremonies and a funeral he will experience news, and this bachelor will have good adventures alongside his friends.
The Little Girls of Beverly Hills (1995)
Cher, a rich, preppy teenager, spends her days talking about frivolous things and spending all her father's money buying expensive clothes, bags and shoes in Beverly Hills. But after Josh, her father's stepson, arrives to spend some time at their house, everything starts to change first because he criticizes her for being so immature and secondly because she finds out she's in love with him.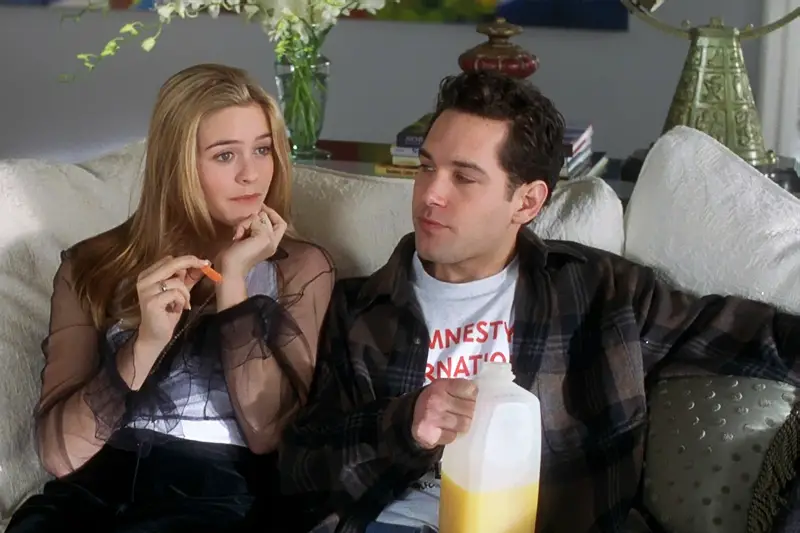 My Best Friend's Wedding (. 1997)
Julianne and Michael are best friends who in a conversation agree that if they both remained single when they turned 28, they would get married. When one day she receives a call from her friend announcing that she is about to get married, but with another, Julianne discovers that she has always been in love with her friend and accepts being godmother with the intention of declaring herself.
Who Will Stay with Mary? (1998)
The most popular girl in high school named Mary invites the weirdest boy in high school to go to the dance with her, but the date ends up going wrong. Thirteen years later, he tries to get her back and hires a detective to find her. However, upon meeting her, the then detective falls in love with her and begins to pass wrong information to Ted so that he can steal her from him. But, has everything happens as they planned.
Never Been Kissed (1999)
Josie is a 25-year-old young woman who already has a successful professional career as, despite being young, she is already one of the editors of the Chicago Sun Times. She is an excellent professional, and Rigfort, the owner of the newspaper, wants her to disguise herself as a student and report on what happens in the student world. And as in her school days, Josie doesn't get into the popular class and needs to come up with a quick plan, because her time to deliver the work is coming to an end.
Runaway Bride (1999)
Maggie played by actress Julia Roberts has tried to get married three times and each time she ends up running away leaving her fiancé at the altar. Due to her running away so many times her story became known throughout the city and a journalist named Ike, gets interested and ends up publishing the story in his column and soon after ends up being fired for not having concrete evidence. In order to get his job back, he leaves for Maggie's town to prove the tale of the runaway bride is true.
2000s romantic comedies
Want to further increase your movie options? We have selected below some options for the most current movies that were produced and released between the years 2000 to the most current of 2018, many cited in this list you can easily find on netflix. See:
Love is Blind (2001)
Hal is a man who learned at a very young age from his father that a woman to be interesting has to have the perfect physique. However, everything changes from the moment he meets Anthony Robbins, who hypnotizes him and makes him only visualize the inner beauty of women, instead of the physical. Being under the influence of hypnosis, Hal then falls in love with Rosemary who in his eyes is the most beautiful and sensual woman in the world.
Legally Blonde (2001)
Elle Woods is dating Warner Huntington, the most beautiful boy in high school, with whom she even plans to marry in the future, however, Elle has a defect that bothers Warner a lot, she is a very futile girl. Everything changes when Warner goes to study law at Harvard University, he starts dating a new girl and decides to leave Elle, who doesn't give up and decides to study for a law scholarship in order to prove that she is much more than just , a futile girl.
How to Lose a Guy in Ten Days (2003)
Ben is a very daring publicist who makes a bet with his boss to get a woman to fall in love with him in 10 days. But what he didn't count is that his current victim is Ben is Andie Anderson, a feminist journalist who is developing a story about how to lose a man in 10 days and is determined to snub any man who approaches her.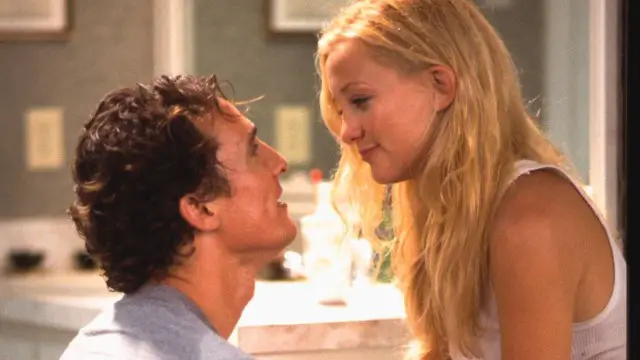 Simply Love (2003)
This film depicts the lives of eight different couples who each try to cope with their relationship during the hectic month before Christmas in London, England.
Love Encounter (2003)
Marisa Ventura played by the wonderful Jennifer Lopez is a single mother who works as a chambermaid in a luxury hotel in Manhattan. Who meets Christopher, a handsome heir to a political dynasty, who is staying at the hotel. Christopher thinks that Marisa is a guest and not a maid and is soon interested in the polite and beautiful girl!
Love Doesn't Take a Vacation (2006)
Two women Amanda and Iris, one from the United States and the other from England, decide to move house for Christmas after the end of their relationships. But what they didn't know is that they would both fall in love. Iris meets Miles, a film composer and Amanda falls in love with Iris' brother Graham.
Love Hangover (2008)
Peter Bretter a young musician is completely devastated after his girlfriend of 5 years named Sarah ended their relationship. To help him out of the pit, his half-brother Brian suggests a trip to Hawaii. Peter then accepts the idea, only when he arrives at the hotel reception he finds Sarah with her new boyfriend, which makes him even sadder witnessing the situation Rachel, a hotel attendant invites him to a luau.
The Naked Truth (2009)
Abby is a serious and conservative television producer, however, with ratings falling, her boss thinks of an effective solution to get around the situation, which is to hire competition Mike from the show "A Verdade Nua e Crua", an expert in revealing what attracts viewers. men in women. And for not being so good with men, Abby then decides to hire the services of the consultant to win over her neighbor.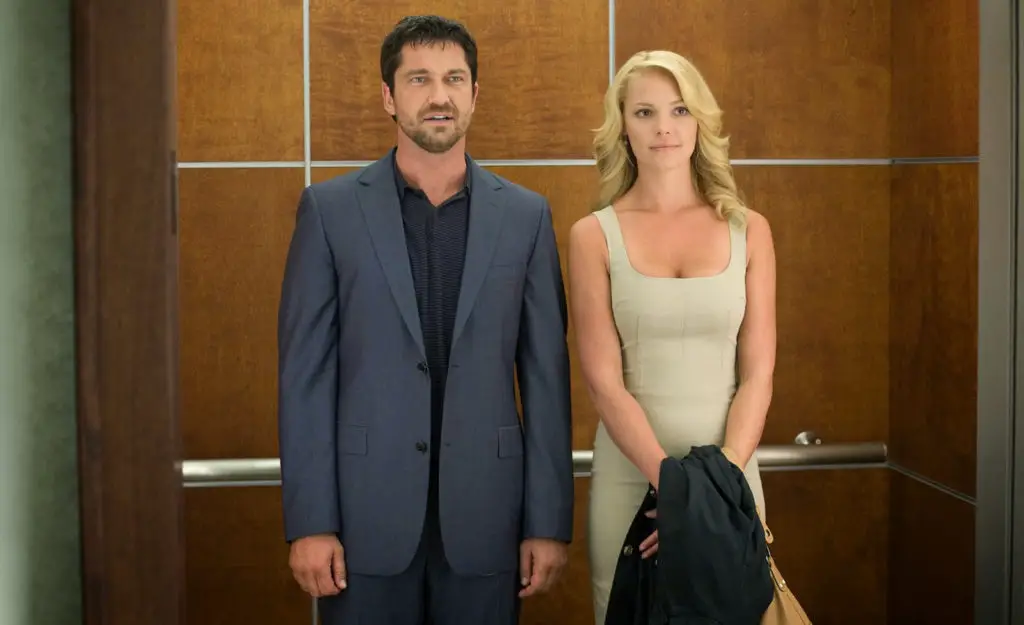 The Proposal (2009)
Margaret is a book editor who is in trouble after receiving a notice of her deportation to her home country of Canada. In order not to run the risk of this happening, she declares herself engaged to her assistant Andrew, who accepts to participate in the frame, however, he imposes some conditions.
Love Coincidences (2010)
Kassie is a mature, successful and well-resolved woman who has always dreamed of becoming a mother. The problem is that she still hadn't found the right man and so she decided to make an independent production. Wally, his drunken best friend, replaces the collected semen with his own. However, Wally, being drunk, forgets what he did, but after 7 years they meet again and the boy is Wally's copy.
The Lie (2010)
Olivia, a young student, has her life turned upside down after a lying rumor about her is spread around the school, and while she feels bad about being looked at thanks to a lie, she enjoys finally getting attention. of people. But the situation ends up getting out of his control.
Colored Friendship (2011)
Jamie is a New York recruiter who convinces Dylan, an art director from Los Angeles, to take a job at GQ Magazine in Manhattan. The two discover that they have a lot in common and become friends, however, soon after watching a movie they combine to mix friendship with sex, without either falling in love with the other, but not everything went as planned after all, no one rules the heart.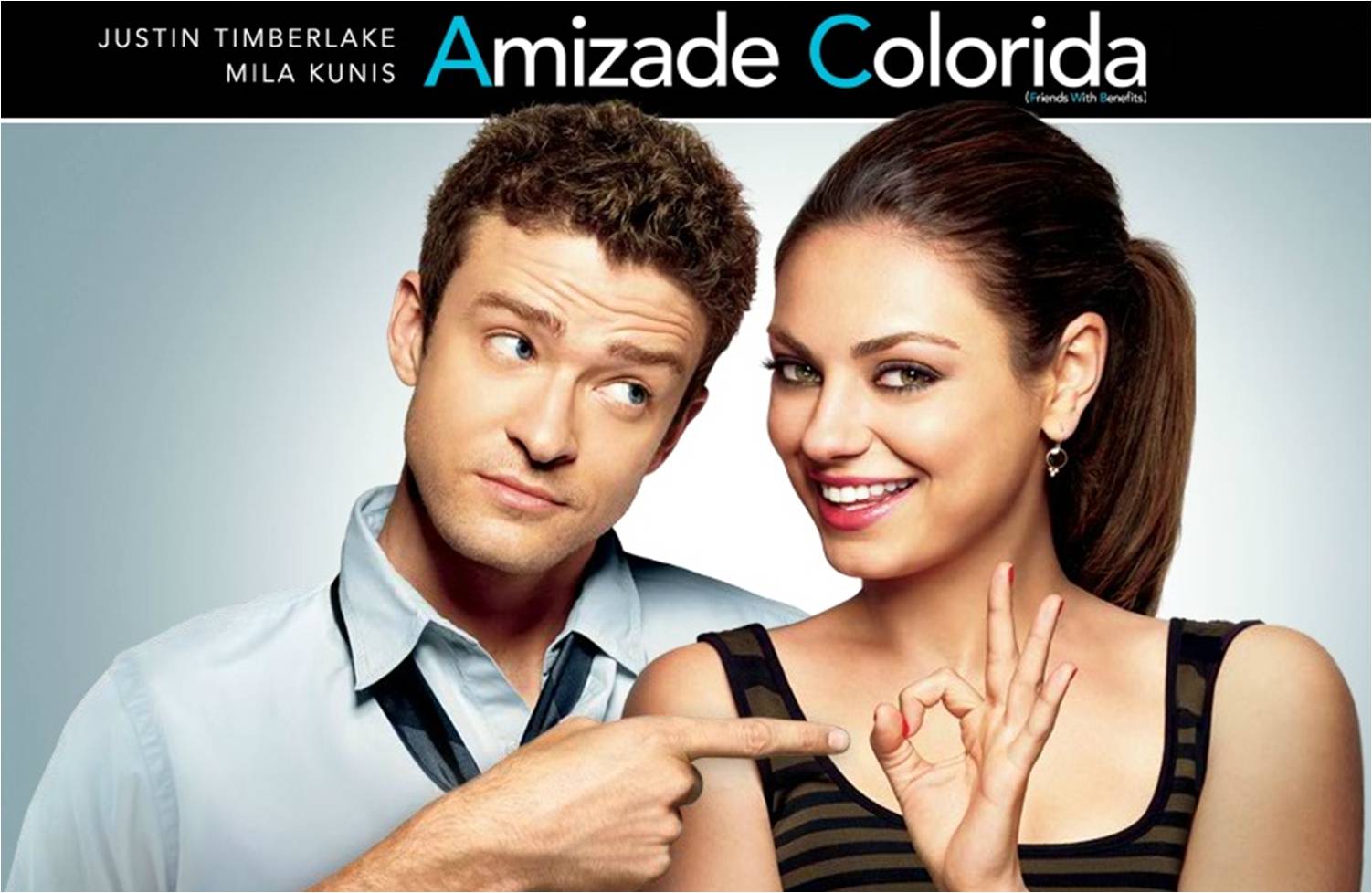 Lie Wife (2011)
After suffering some disappointments, plastic surgeon Danny Maccabee pretends to be married to enjoy some dates without commitment. His lies work fine, until he meets Palmer, the woman of his dreams, but who resists getting involved with him. Rather than being honest, Danny asks Katherine, his assistant, to pretend to be his future ex-wife.
Five Years of Engagement (2012)
Violet and Tom are a perfect couple, however, the only problem is that they never manage to arrange their wedding day. They've been engaged for 5 years and then they decide to arrange the wedding and try to do everything so that the wedding finally takes place.
Dating or Freedom (2014)
After discovering his wife's betrayal, Mikey gets help from his friends. They make a pact in which the three must stay single, but Mikey is willing to win back his ex and Jason meets Ellie and Daniel begins to feel something more for his friend Chelsea.
Together and Mixed (2014)
Jim is a widower who has a disastrous date with Lauren, a divorced woman. And when Lauren's partner Jen gives up on a trip to Africa with her boyfriend and their five children, the opportunity arises for Lauren to enjoy the ride alongside her children. What she didn't expect was that Jen's boyfriend also negotiated the package with Jim, one of her employees.
DUFF — Do You Know, Have or Are (2015)
Bianca a young girl was chosen among her friends as the DUFF girl, meaning an ugly friend. Determined to change the game, Bianca asks a popular athlete at school to help her give her look a makeover.
Bridget Jones's Baby (2016)
Bridget is stable in her job as a TV producer, however she remains single. But something changed after finding out she was pregnant. After sleeping with a stranger and her past love Mark, she doesn't know who the father is.
Set It Up (2018)
Harper (Zoey Deutch) and Charlie (Glen Powell) work as assistants to two executives in Manhattan. One thing the bosses have in common is a tough temper that makes their lives hell. Desperate and exhausted, the two young men come together to devise a plan to make their superiors fall in love and, thus, be more relaxed about work.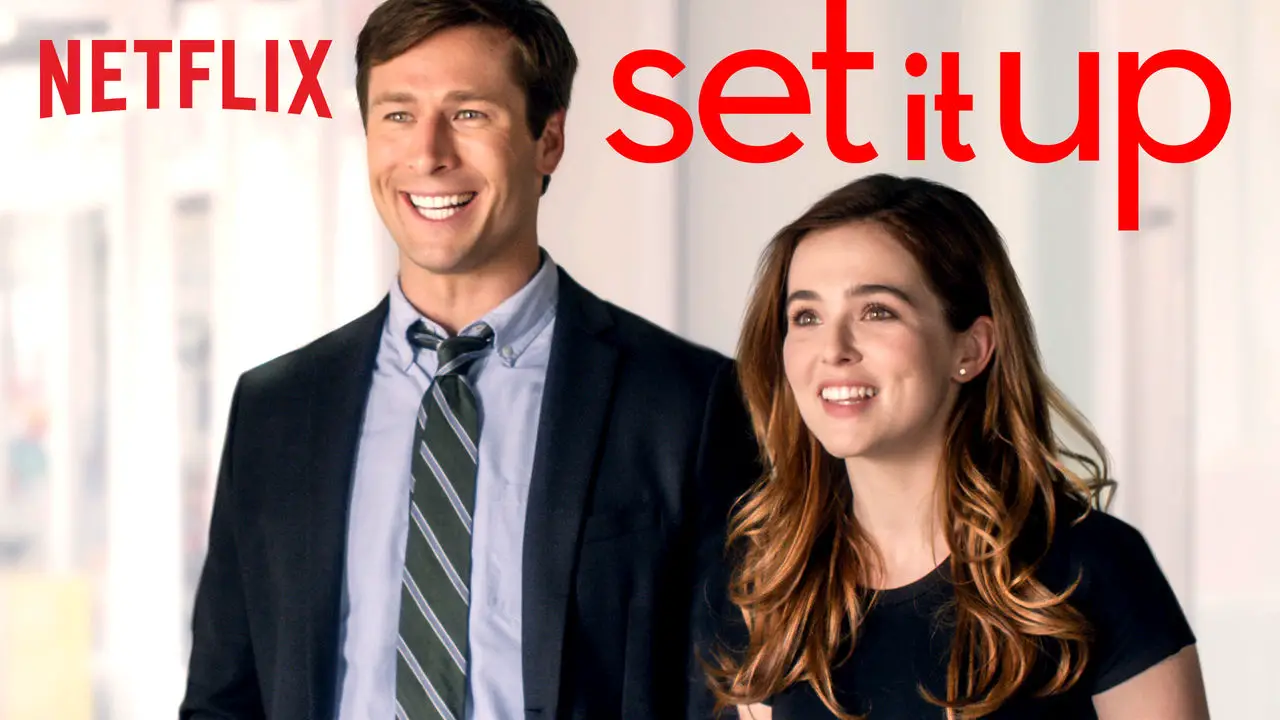 The Kissing Booth (2018)
Best friends Elle (Joey King) and Lee (Joel Courtney) come up with the inventive idea of running a kissing booth during a school event. To make the proposal a success, the girl tries to convince the heartthrob Noah (Jacob Elordi), her crush and Lee's older brother, to participate in the prank. At first he refuses but then he ends up accepting and at this point the two end up getting closer as ever, which shakes Elle and Lee's friendship.
When We Met (2018)
Noah (Adam Devine) has a perfect date with the girl of his dreams (Alexandra Daddario), but is seen only as a friend by her. He then spends the next three years trying to figure out what went wrong, until he has the unexpected chance to travel through time and alter the night and his fate, more than once.
To All the Boys I've Loved Before (Released August 17, 2018)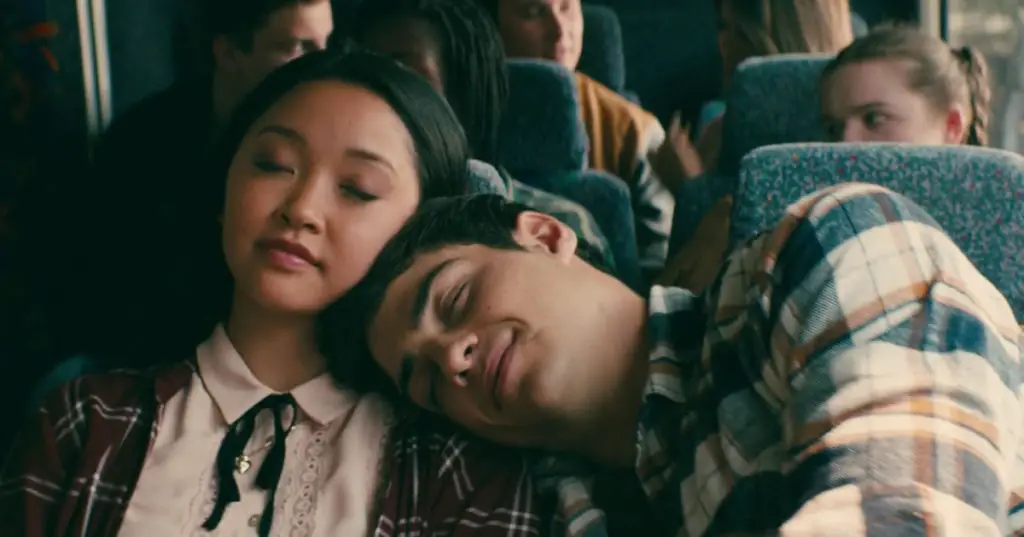 Lara Jean Song Covey, a super cute 16-year-old teenager, has written over the years 5 letters to her old crushes, to which she keeps them under lock and key. However, what she didn't foresee is that one day these letters would be mysteriously sent to the boys she wrote to in the letters.