Do you want to be a franchisee of a company but don't know which one or where to start? Today we have selected the best cheap and successful franchises here in Brazil that cost less than 10,000 reais to start.
This form of entrepreneurship has become increasing with each passing day, and the best part, there are franchises and micro-franchises of high and low values, not making money an impediment to starting your business.
But before getting to know our franchising tips, how about delving a little deeper into this subject and knowing how it all works.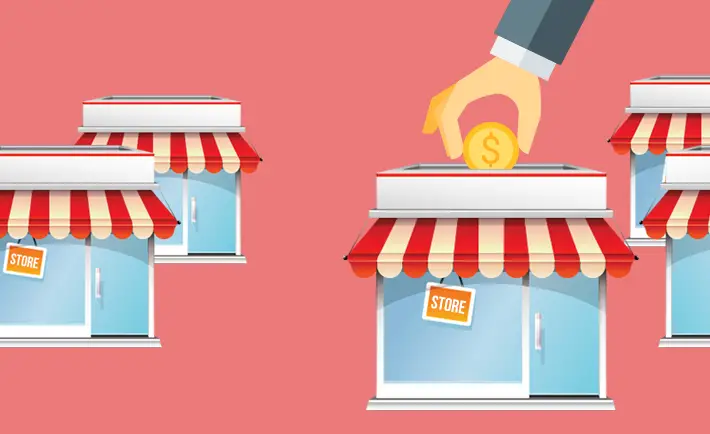 Cheap and profitable franchises – How it works
The fact of starting with a micro-franchise does not mean that the income will be low, on the contrary, there are excellent cheap and successful franchises that generate excellent profits per year.
The best thing about starting a franchise is the low risk, as it is a business that has already worked, offering far more advantages than starting a business from scratch that might fail.
When a franchise is opened, the franchisee, ie the buyer, has the right to use the brand name and sell products that the brand produces, as is the case with Mc' Donalds and Subway.
In addition to these advantages, the franchisee also gains support from the franchise, training and sometimes even materials for the execution of the work. Another thing that the franchisee will not have to worry about will be the look of his franchise as it is usually standard, the same for all.
Successful Cheap Franchises – The best
The cheap franchises mentioned here are for people who want to start their business with little money but with a guarantee of success, and the best, many of them can be done from home known as Home Office.
It is a great opportunity for low-income and C-class people who are able to run a micro-enterprise and thus start their own business.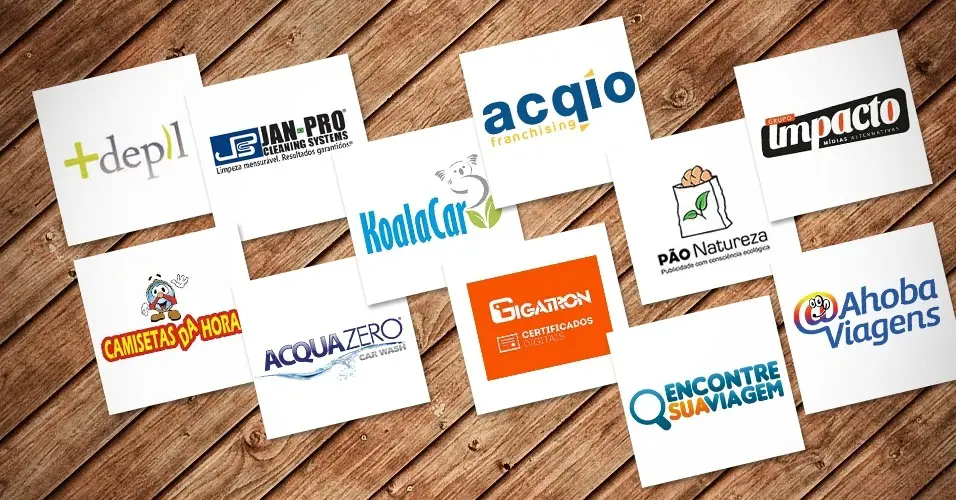 See now the list of Cheap and profitable franchises which will always be updated on our website.
1st Time T-shirts = With only 890 reais it is possible to start your business with this franchise, everything works online, the franchisee will have a virtual store full of personalized t-shirts at hand.
With a return on investment in less than 2 months, your billing can reach up to 20 thousand reais per month, which may vary more or less according to each franchisee.
2nd purchase = Your initial investment is 7,490, this franchise stands out in the sale of credit and debit card machines, its business model is home based.
What draws attention to this franchise is the fact that in just 6 months after its creation, it already had more than 200 franchisees.
Your monthly billing can reach more than 4,500 reais monthly with a return between 6 months and 1 year.
3rd prize bread = This franchise offers a differentiated advertising opportunity, being made exclusively in bags of bread, it is currently the cheapest printed advertising there is, the franchisee will only need to place the advertiser's brand there, and the bakeries will be responsible for the distribution of bags through the sale of bread.
If the initial investment to open this franchise is around 6 thousand reais, you can reach a turnover of more than 12 thousand reais per month, with a return between 2 to 3 months.
4th Ahoba Travel = This is one of the cheapest franchises you can find, focused on the sales of travel packages and hotel reservations, your monthly profit can reach up to 2 thousand reais a month with a payback period between 6 to 12 months.
It is a great franchise opportunity for those who have little money to invest, ahoba Viagem already has more than 70 units and intends to reach more than 200 franchisees in 2018 alone.
5th  Auto Brazil = This franchise is for vehicle tracking sales and also 24-hour assistance, it has been on the market since 2010 and the value of this franchise is R$ 4,700
6th Gigatron = This is a technology micro-franchise founded in 2009 for the sale of automation software to assist in the management of restaurants, bars and service providers, the approximate value of the investment is 10 thousand.
7th Brazil Nutri Shop = This franchise is specialized in the sale of supplements for athletes, your investment to open this franchise will be 9 thousand reais, for the franchisee that is part of this franchise will have a profit margin of 20% on any product sold, your profit may exceed the margin 10 thousand reais monthly with payback time of up to 8 months.
These were the 7 most popular and profitable cheap franchises found on the internet, if you have more interesting franchising tips be sure to add them in the comments.
Like and share this post with your friends so that they too are aware of this business world.