Guacamole is a green sauce typical of Mexican cuisine, its base is made from a mixture of avocado and other seasonings that enhance its flavor even more, ensuring the spicy touch that is an indispensable characteristic of Mexican cuisine, very appetizing it is used as an accompaniment to salads. , breadsticks, nachos, tortillas or as sandwich fillings if you want to learn how to make original mexican guacamole keep following this article, it's so easy and simple that you'll be sorry you didn't learn it sooner!
In addition to being delicious, guacamole is very nutritious, since avocado is a fruit rich in healthy fats and other vitamins such as vitamin E, K, C, B5 and B6, in addition to being a food with a very low carbohydrate level, so how about unite the useful with the pleasant and keep your whole family happy and healthy.
Surprise everyone, guacamole will undoubtedly be a great accompaniment to practical and delicious appetizers! There are a thousand and one ways to prepare it, this same recipe has countless variations with or without the addition of other ingredients. See:
Read more: Menu for a Mexican party: 7 typical recipes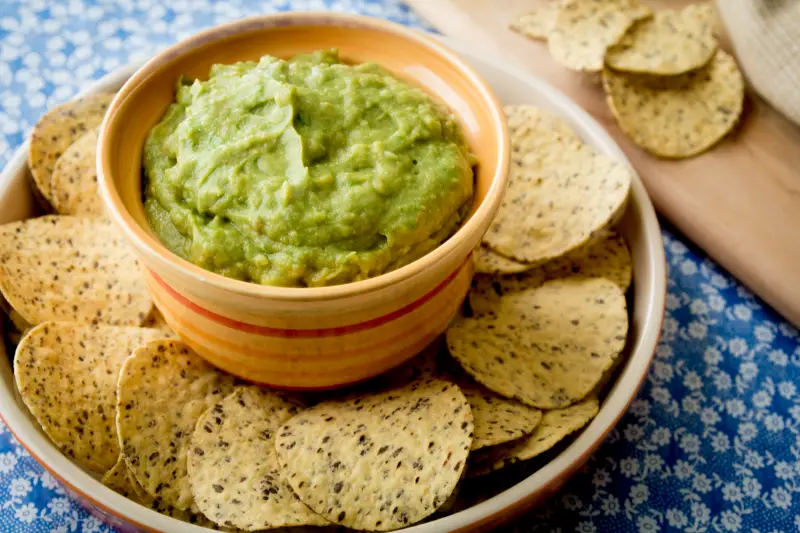 How to make original mexican guacamole
Guacamole: Original
Mexican food has always been characterized by the use of spicy, citrus and natural seasonings. For the traditional guacamole recipe, only 3 ingredients are used in its preparation: avocado, lemon and salt. See the step by step below:
Ingredients:
4 avocados
2 lemons
1 pinch of salt
Preparation mode:
Divide the avocado in half and remove the pit, with a spoon scrape all the fruit, then mash it with a fork until it looks like a puree. Finish by grating a little of the lemon rind and squeezing the fruit juice, mix everything with the avocado and season with salt to taste.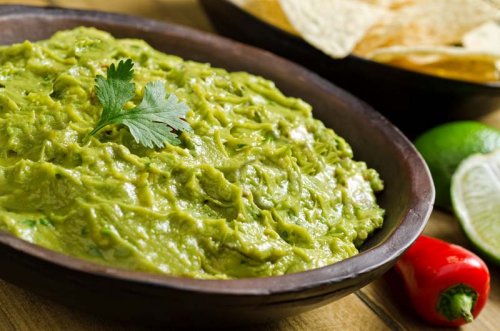 Guacamole with tomatoes
Ingredients:
1 avocado
2 tomatoes
1 lemon
1 chili pepper
half onion
Cilantro
Olive oil
Preparation mode:
Peel half an onion afterwards, chop it into very small pieces, reserve it in a bowl afterwards, chop the tomato, peel and all and mix together with the onion. To give the recipe an extra touch, add the dedo-de-moça pepper, but first remove the seed so that it doesn't get so hot.
Chop a handful of cilantro, mix in the juice of a whole lemon, add half a mashed avocado and finish with a pinch of salt. If you prefer, add 2 strands of olive oil.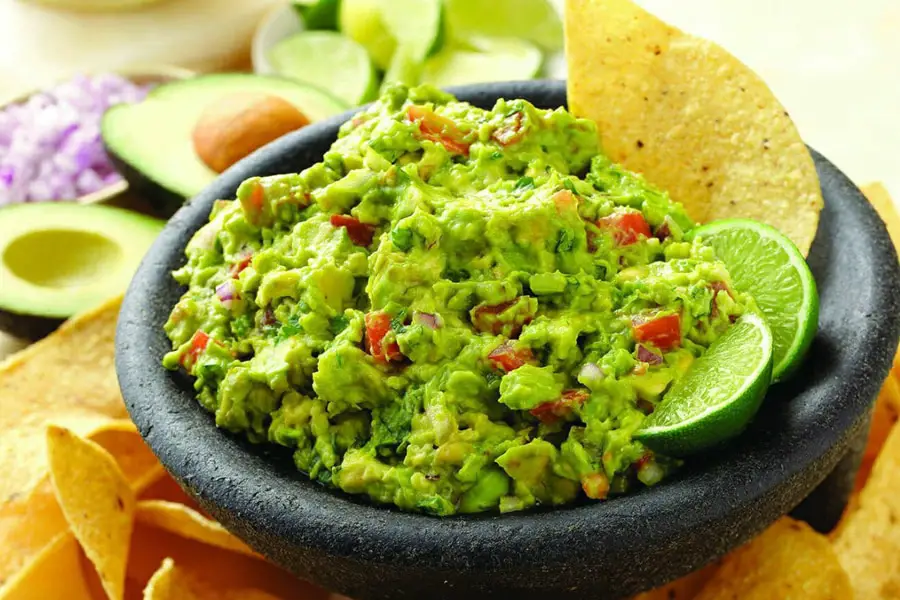 spicy guacamole
Ingredients:
3 ripe avocados
1 red onion
Juice of a freshly squeezed lemon
1 jalapeno pepper
chopped fresh coriander
salt to taste
1 girl's finger pepper
Preparation mode:
Divide the avocado in half afterwards, remove all the pulp from the fruit with a spoon, store it in a deep dish afterwards, crush the whole avocado with a fork until the mixture is homogeneous and creamy. Once crushed, add the lemon juice it must be freshly squeezed to prevent the avocado from oxidizing and turning dark or having a bitter taste.
Chop the onion into small pieces and incorporate the mixture, remove the seeds from the peppers, chop them and mix with the avocado, add the cilantro and finish seasoning with salt to taste.