One of the most requested nails in beauty salons and nail salons is without a doubt the french, this trend has been around for years even before the wave of decorated nails that are those nails more elaborate with bolder decorations, unlike the decorated ones, french style nails are more delicate, discreet and match any type of occasion, whether for day-to-day or for a more formal event.
Even because over the years they gained new versions with different colors and ways of making it, going from classic to modern and exotic, thus pleasing the most varied styles and ages.
In the past, they were made following the classic style, where only clear enamels were used, such as white, translucent and lace, but today it is possible to create different contours, shapes, colors and even super creative models, such as the French ombré that is making the ladies head, this is a more sophisticated style perfect for graduations, weddings and occasions that call for a little more elegance.
If you are one of those people who have a hard time making the line, sometimes it comes out too thick, crooked or uneven in size because the hand starts to shake and the result is disastrous, you can follow some very easy tricks to make a perfect french for anyone by default.
How to Make french on the Nail: Step by Step
Below you can check out several Youtube videos with tips and even step-by-step instructions. how to make a french flawless.
traditional french
French fries
thick Frenchie
inverted Frenchie
French tie or triangle
Spanish french (diagonally)
Frenchie smile
double french
10 very easy ways
In an uncomplicated way, Ana Carla teaches her little secrets to make her french on the nails without complication, follow one of these tips and your life will be much easier.
5 models and ways to do it
There are many ways to do this nail art, some easier, others not so much, but the fact is that one of these tips will surely be what you needed to get your nail right.
Different Techniques to make french nails
Before starting, remove any remnants of the previous nail polish, file it and if you prefer, remove the excess cuticle, then apply a coat of clear nail polish, it can be lace or any other nude nail polish, doing this your nails will be smoother and with a nice background. . To finish, don't forget to apply clear or intermediate color nail polish to give a shiny and impeccable look. So enough talk, let's get to the tricks:
To make a thinner french you can cut some bristles from the nail polish brush with nail pliers, leave only the middle hairs with it, your french will be much narrower.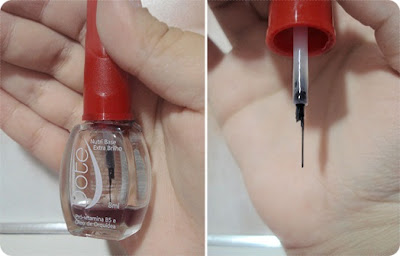 You can find specific adhesive tapes for making french, if you can't find it, use any other tape or duct tape you have at home. This technique is very simple to follow, just wait for the first coat of nail polish to dry, and then glue the tape to the top of the nails, leaving out only the part that will receive the lighter shade of the product, the thickness is up to your choice. each person. Wait for it to dry and carefully remove the tape.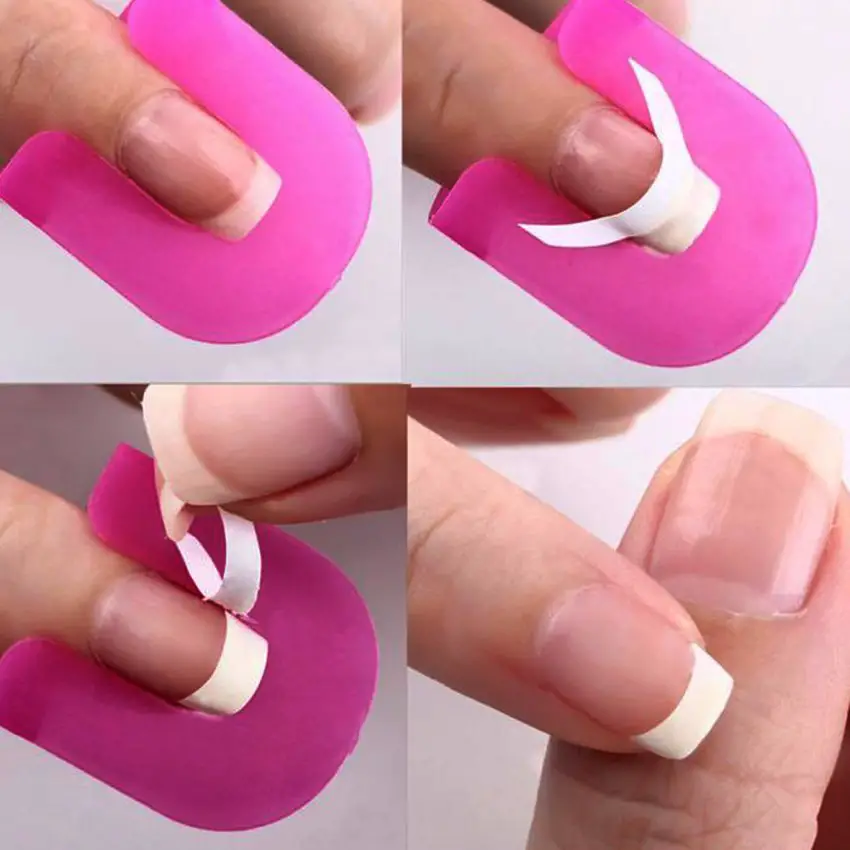 Put a drop of white nail polish on your thumb and use it as a stamp on your nail. At least a little hand-eye coordination and delicacy is required, as you will need to make a line with the amount of nail polish that has been transferred to your finger.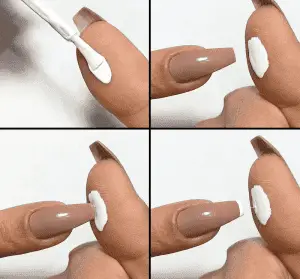 French Nails: Photos and Different Models to Inspire Them
I leave you a selection of photos with the most variable models, colors and styles of french, so you will have a perfect option for every occasion and day!
See more tips: