O phillips milk of magnesia It is a very popular and inexpensive remedy that offers thousands of health benefits, being great for constipation as it acts as a laxative increasing water retention inside the intestine, promoting bowel movement and thereby softening the stool. and also, he is a great ally against heartburn and poor digestion in addition to helping in the supplementation of magnesium in the body. Milk magnesia is nothing more than a substance known as magnesium hydroxide, a compound that reduces stomach acid.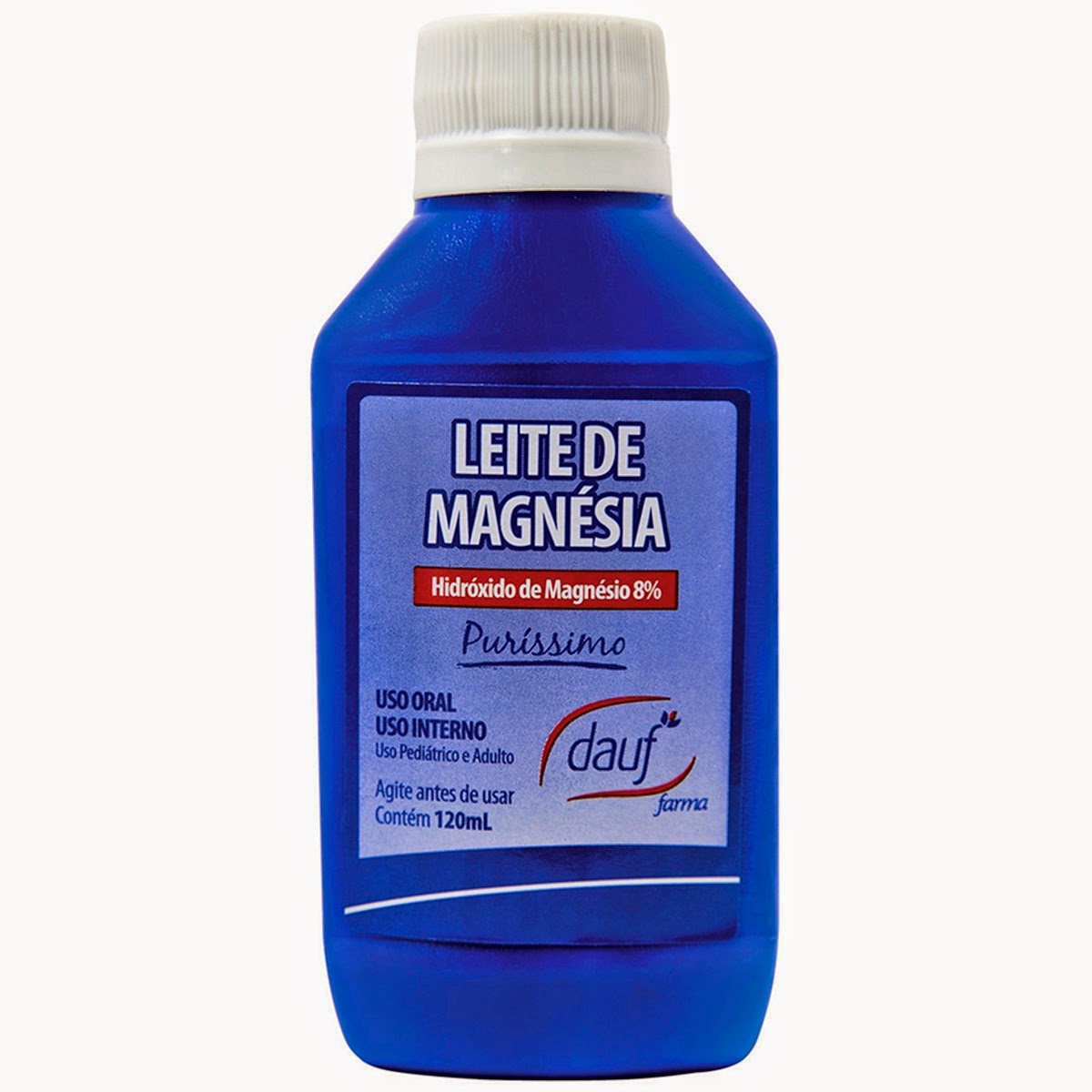 I think you'll like it: >Home Remedies to Treat Leaky Guts <
What is it for?
Milk of Magnesia is a type of hyperosmotic laxative. It works by pulling water into the intestines. This softens and moistens the stool, it also helps to increase bowel activity. However, it is used for many, many other functions, see:
Antacid, that is, it increases gastric pH, neutralizing the hydrochloric acid released by gastric cells, relieving poor digestion and stomach pain.
Reduces skin oiliness
open the pores
Reduces blackheads and pimples
reduce migraine
eliminates foot odor
Eliminates strong armpit odor
lightens spots
Lowers blood pressure
Makes bones firm and strong
Phillips Milk of Magnesia contraindication
Do not use the drug if you are allergic to magnesium hydroxide or any other substance in milk of magnesia formula. If you have heart block or are experiencing nausea or vomiting, milk of magnesia is not recommended until you get better.
How to use Phillips Milk of Magnesia
The first thing you should know is that for each problem, milk of magnesia must be used in a specific way, for example, in cases of heartburn and poor digestion, the ideal is to take only 1 spoon, the maximum daily dose being 3 spoons a day. .
For children aged 2 to 5 years, the usual dose is 2 tablespoons a day. The dose of magnesium hydroxide for children under 2 years of age is based on weight. The idea is to talk to your pediatrician before giving this medication to children under 2 years of age.
As a laxative:
Adults: 30 to 60 ml per day
Children between 6 and 11 years: 15 to 30 ml per day
Children between 2 and 5 years old: about 5 ml, up to 3 times a day
Can pregnant woman drink milk of magnesia for heartburn?
Heartburn is an illness that affects many pregnant women, especially in the 3rd trimester of pregnancy, in severe cases, it is recommended to ask your obstetrician what to take and what changes to make in your diet to get relief, he/she will recommend medication. based on magnesium or calcium, such as Bisurada Magnesia or Milk of Magnesia tablets, or remedies such as Milanta Plus, which will relieve the discomfort, however never use any medication without a medical prescription.
Phillips Milk of Magnesia Adverse Reactions
Each body reacts differently in rare cases this medicine can cause diarrhea or nausea, if this happens stop using the medicine, consult your doctor immediately as this could indicate a more serious health problem.
Composition:
Original Phillips Milk of Magnesia:
Each 15 ml contains magnesium hydroxide (1282.50mg), sodium hypochlorite, purified water.
How long does magnesium take to work?
Milk of magnesium works the first time you use it, you can expect to have a bowel movement within six hours. Being that fasting the effect happens much faster because it enhances absorption.
Price and where to buy
Milk of magnesium costs on average R$ 13.29 for a 350 ml bottle and can be easily found both in physical pharmacies and online pharmacies, as it does not need a prescription. Another curiosity is that it can be found in the original version or in the mint version.