Although there are a thousand and one different brands of butter on the market, none can stand out so much like homemade butter that in addition to being tastier and creamy, it is much healthier than industrialized butter. as it has a lower calorie content and is free of dyes and preservatives.
Making homemade butter is so easy, cheap and fast that you'll wonder why you spent so much money buying industrialized butter that often wasn't even tasty. There are several ways to prepare butter, some use the cream of milk as a base, while others use fresh cream, which when beaten in the mixer or blender reaches a creamy consistency like a whipped cream, another factor that changes is the coloring that turns yellow.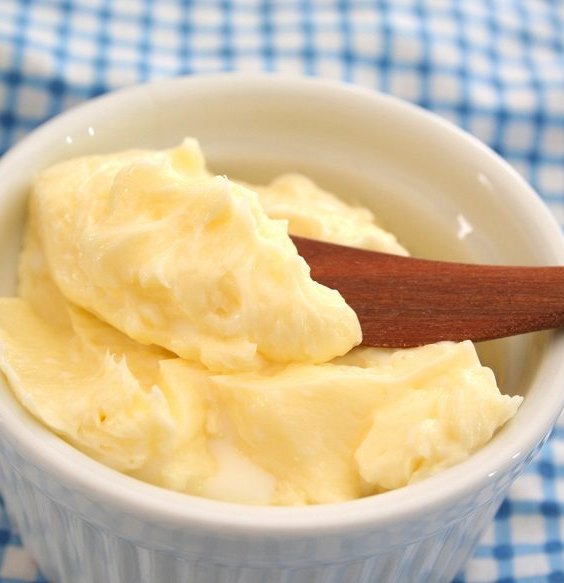 The secret for your butter to work are two things, don't forget to remove the whey from the cream and after it's ready take it to the fridge for a few hours. If you want to spice it up, add salt and herbs that you like the most, this butter will be perfect to eat with toast or crackers.
Check out some delicious homemade butter recipes that have been tested and approved by my whole family, for people who are lactose intolerant don't worry because you couldn't stay out of this one, we have an exclusive recipe for you.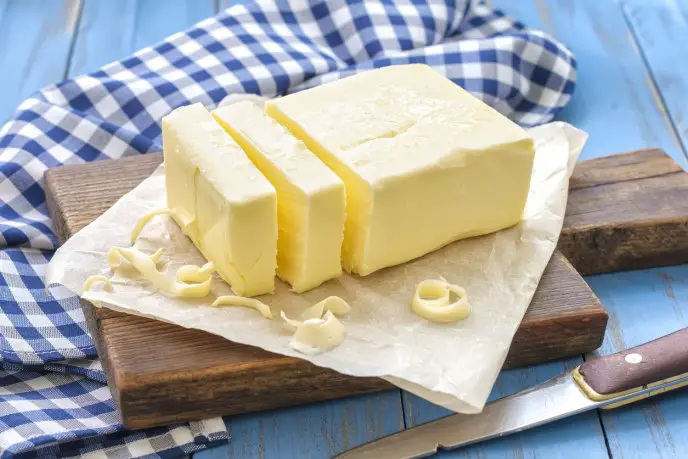 Homemade Mozzarella That Melts: 2 Easy Recipes
Homemade Butter: 5 Tested and Approved Recipes
1- Cream butter
Ingredients:
900 grams of cream or fresh cream
salt to taste
Preparation mode:
Whip the cream or heavy cream in the mixer or blender on low speed.
Both ingredients must be chilled for the consistency to be good.
Then, beat on low speed for 5 minutes, raise the speed to maximum and continue beating.
Soon you will notice that the consistency will change, the solid part with the liquid will separate, when reaching this stage continue beating only on low speed for another 5 minutes, season as you wish.
Remove the liquid and leave only the butter in the blender, pour some very cold water and beat some more.
Drain the liquid that has risen, repeat the same process until you can see that the water is turning clear.
Pour the dough into a dish towel and squeeze out all the liquid.
Make a ball with the dough, put it in a bowl with water and ice and press it with your fingers so you can eliminate a little more whey. Do this same process a few times, always changing the water until it becomes completely transparent.
Dry and store in a container with a lid.
2- Butter with cream
Ingredients:
500 grams of fresh cream
salt to taste
Preparation mode:
Put the cream in the freezer for about 10 minutes, this simple gesture will make all the difference to make your butter very creamy.
Beat the cream (ice cream) in the mixer on medium speed until it reaches a whipped cream-like consistency, add the salt and beat again until the whey comes out completely.
Pass this cream in a sieve and remove all the liquid, throw away the whey and take it to freeze for 1 hour.
3- Organic homemade butter
Ingredients:
1/4 of organic cream;
3/4 of a teaspoon of salt.
Preparation mode:
Whip the cold cream for about 10 minutes or a little longer, until the consistency is homogeneous.
Remove the whey that forms, then add the salt. Beat for another 5 minutes, use a fine sieve to eliminate the rest of the whey and that's it, just store it in a container with a lid, it will last for 30 days but I doubt it will last that long, it's so tasty .
4- Northeast Bottle Butter 
Ingredients:
1 bar of butter
Glass bottle or jar
Sieve
Preparation mode:
Melt the butter in a pan.
Once it is completely melted, bring it to a boil over low heat, stirring constantly.
It will soon form a white foam at this point continue to stir until the foam disappears completely.
When you notice that the foam has completely disappeared and that only a few small bubbles remain, turn off the fire.
It will look like an oil, and the white bubbles that remain are nothing but sugar and protein.
So, when it's cold, sift the butter to separate the white part of the oil.
Do this process directly in the bottle you want to store the butter, use a funnel so it doesn't spill.
Store in the fridge to increase its shelf life for up to 2 months
5- How to make homemade ghee butter
Ingredients:
250 g unsalted butter
Preparation mode:
Melt the butter in a pan over medium heat. So, as it melts and comes to a boil, a white foam will appear, lower the heat.
Let it boil until the foam rises again, after 2 minutes remove the margarine from the heat.
At the bottom of the pan will be the lactose crystals that formed from this process. Once it's cold, strain the butter and pour it into a jar or bowl with a lid.
Place in the freezer until it is firm.