If you are looking for a makeup that is glamorous and stylish, mermaid makeup can be your best choice, as it is ideal for a wide variety of parties from carnival, children's parties or any other that requires a costume. .
Today we are going to provide some very easy tutorials, since this is a costume option that will remain super popular at any of these parties and it's not for less, beautiful, colorful and full of glitter there's no way you can go unnoticed on the ride!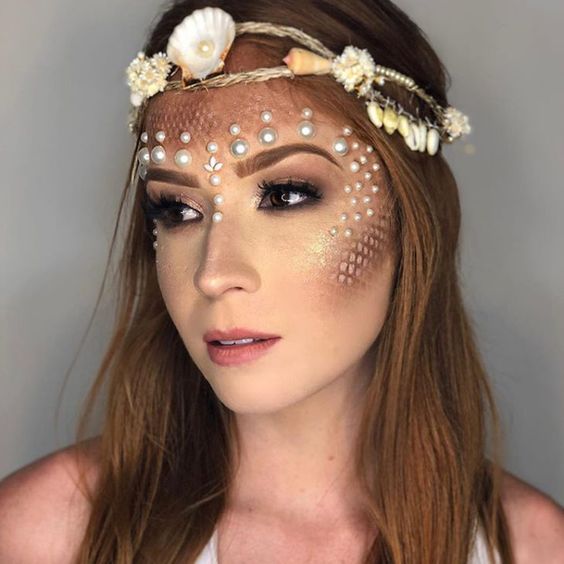 See a step by step, and then several tutorial options of the most variable mermaid styles, yes it is possible to find cute, sensual, gothic mermaid makeup anyway, choose the one that best suits your style and rock!
Mermaid Makeup for Carnival: How to Do it
In general you will need these items to start, of course you may need more if you want a more elaborate make-up or less if you want a more basic make-up.
illuminator
Colored eyeshadows (purple, pink and blue)
glitter
liquid eyeliner
translucent powder
False eyelashes
fishnet stockings
a makeup sponge
Mermaid scales step by step
To make the effect of scales on the face is much easier than it looks, just use fishnet stockings as a template for the face painting. Place the fishnet on the skin try to cover the holes in it, with a brush apply the darker eyeshadow, using a smaller brush apply the shimmer eyeshadow and in the same place apply the lighter eyeshadow it will look like fish scales finish smoky with light taps.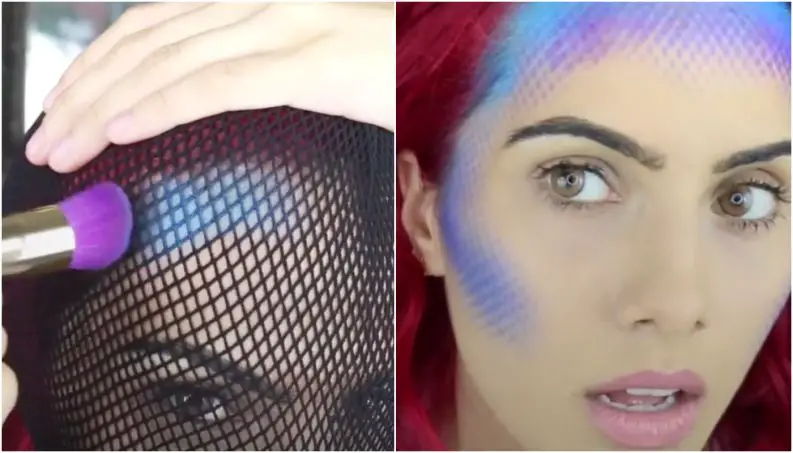 Mermaid Makeup: Simple Tutorials
gothic mermaid
If you want to dare in your makeup, goth makeup is a good option, if you can't stop being gothic, even at carnival, no problem, because through this tutorial by blogger Karen it's perfect for you, it's also useful for other occasions like parties costume and Halloween. Abuse the glitter and finish with a beautiful tiara!
fabulous mermaid
Through this baphonic tutorial that Bia from the Boca Rosa channel posted you will learn how to make a beautiful and super chic mermaid makeup, the cool thing is that in addition to makeup she also teaches how to make the scales on the lap. If you are not good at doing makeup, the secret is to train a lot like this, you will gain skill.
cute and delicate mermaid
The mermaids besides being very feminine they bring a delicate and sweet air to the look! Invest in pink, blue and green tones through this tutorial that Ninna taught will be much easier for you to do the makeup because she teaches a trick with masking tape that removes excess glitter without smudging the makeup.
Photos for ideas
We did a good search on the internet and found several incredible inspirations for mermaid makeup, check out some photos and choose the one that best suits you and the style of the costume you will wear!
I'm overwhelmed, it seems like yesterday, it was Christmas, the year has barely begun and Carnival is already coming! If you want to enjoy the liveliest date of the year with a beautiful costume, however, you don't know which one to choose, don't worry, because in our previous article we gave you several options for Carnival costume is a model more beautiful and sensual than the other is worth taking that quick peek.