This post is already on the blog, link: How to thin your nose: Learn how with 5 super easy tips
Not all women have a small and beautiful nose and often this becomes a real nuisance for female beauty, leaving self-esteem very low. However, there are several cosmetic procedures that can work miracles, but these procedures can be expensive in addition to being super risky, which makes most women give up, and resort to makeup in order to hide some imperfections and automatically feel more beautiful.
Read too:
Makeup for Small Eyes
Rock Makeup Step by Step
Summer Makeup – Step by Step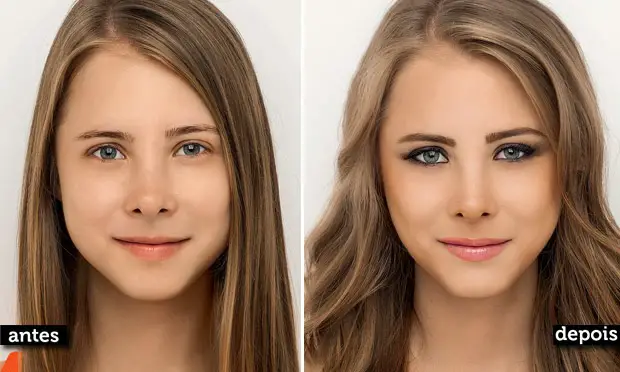 Fortunately, there are now several types of makeup that, in addition to making the woman even more beautiful, can also hide several imperfections of the face, giving a balance to the woman, making her much more attractive and beautiful.
It only takes a few suitable products and using a few tricks and makeup days like that, it's impossible to go wrong. This type of makeup that thins the nose has become a fever among celebrities all over the world, not only Brazilians but also many international celebrities who are increasingly looking for tips that improve their appearance. Have you noticed how much less beautiful celebrities are when they appear around without makeup because, well that happens because their makeup artists use several tricks that disguise blemishes, pimples and other imperfections of the face.
Today we will teach you step by step how to leave the thinner nose and small, see below:
Step by step how to thin the nose: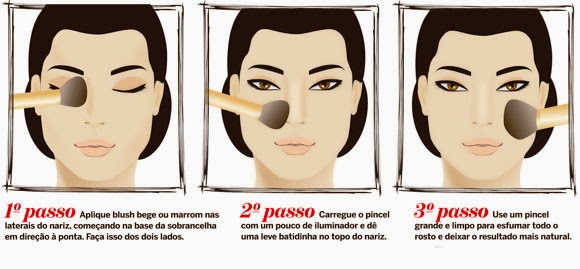 Materials:
– Blush that is darker than your skin tone
– Illuminator
– blush brush
– Large brush
– Lipstick of your choice
Step-by-Step Tutorial: