Motherhood is a very beautiful and special moment in any woman's life, after we become a mother we realize how great love can be for a little person we have just met, let's say you love a child more than yourself it is a pure and true love that does not ask for anything in return.
Pregnancy is a very delicate moment because the woman goes through different physical and emotional changes throughout the nine months of pregnancy, all care is important that she has during this period, it reflects directly on the child and consequently on their physical and physiological formation. And when the big day comes, the only thing we dream of is that everything goes well and that the baby is born perfect and healthy!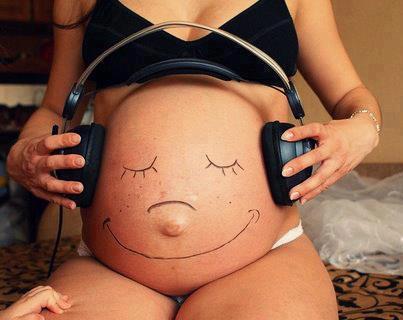 I say that the happiest day of my life was the birth of my twins, seeing them be born beautiful and healthy was a gift from God, I remember every detail the cry, the touch of their little hands on my face, the look my tears flowed from so much happiness, wow is a unique and unforgettable feeling.
Having the support and affection of friends and family at this moment is more than special, so if you have that friend, sister, sister-in-law, daughter, in short, who is already at the end of her pregnancy and wants to wish her a good birth but, no have an idea of what to write, now with some super beautiful congratulations, I'm sure she will love to receive this affection!
Messages Wishing you a good birth
You are receiving one of God's greatest blessings: A SON!
Now begins a new life, with a feeling of affection and union, that only a baby so wanted could bring. Congratulations!
"And this child's beauty has arrived! We came here to bring our congratulations on this good birth. That from now on this baby you gave life, mom, only bring you happiness. We are rooting for your family."
"And who would have thought that one day we could love someone so much without even knowing that person's name. May you have a wonderful birth and may God bless you now and forever. This is just a souvenir of someone who really cares about you."
"After waiting nine whole months, we are going to get to know the beautiful face of this (or this) prince (or princess). I come to wish that the hour of your birth is enlightened and that you have the hands of our Father blessing your life and that of your child."
"May the good Jesus bring you all God's blessings so that your birth is peaceful and that this child that is about to arrive may come fully enlightened."
Our Lady of Good Birth Prayer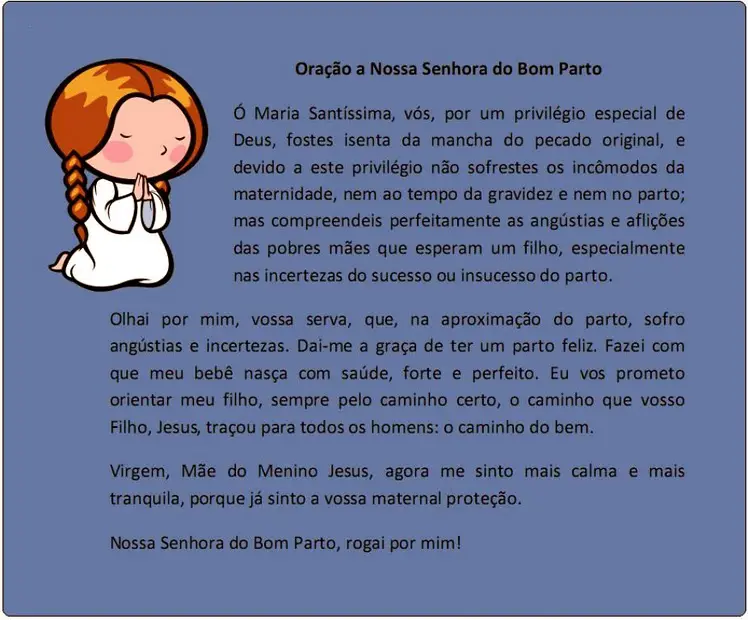 O Holy Mary, you,
by a special privilege of God,
you were free from the stain of original sin,
and because of this privilege
you did not suffer the discomforts of motherhood,
neither at the time of pregnancy nor at childbirth;
but you understand perfectly
the anguish and afflictions of the poor mothers
who are expecting a child,
especially in the uncertainties of success
or birth failure.
Look at me, your servant,
that on the approach of childbirth,
I suffer from anguish and uncertainty.
Give me the grace to have a happy birth.
Let my baby be born healthy,
strong and perfect.
I promise you to guide my son
always on the right path,
the way that your Son, Jesus,
drew for all men,
the way of good.
Virgin, Mother of the Child Jesus,
now I feel calmer
and calmer because I already feel
your maternal protection.
Our Lady of Good Birth,
pray for me!
Images with Good Birth Message