Maritaca is a popular name used to refer to several birds of the parrot family, this popular name was inspired precisely by their unpleasant sounds that they emit, originating in regions where the cerrado is predominant. A little smaller than parrots, the parrot in its adult phase can reach about 27 cm in length to know for sure if it is an old or young bird is very simple, usually young birds have two red spots next to the beak.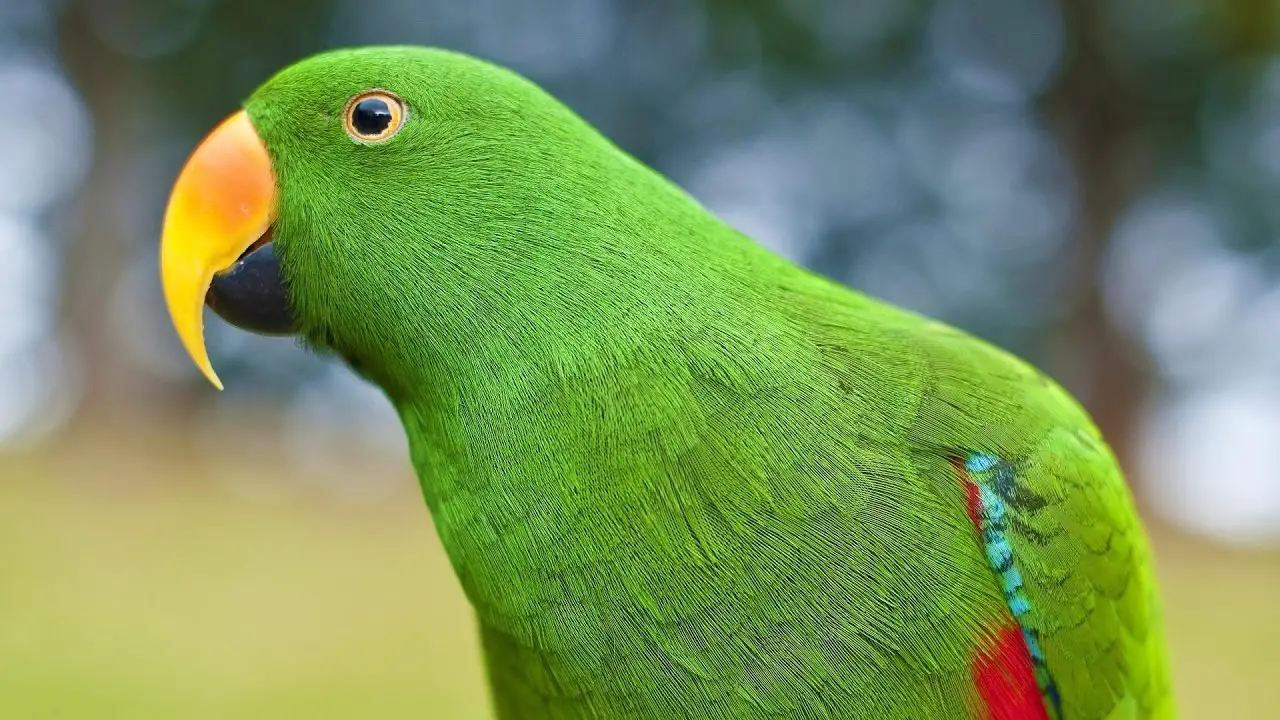 Another incredible curiosity about the parrots is that she chooses only a single partner to live by her side and reproduce, being that the female can lay from one to four eggs at a time, the mating period occurs from August to January so, that the chicks are born, the mother takes care of them for up to two months of life, after that time they start to learn to fly and leave the nest in search of food.
They live in pairs or flocks, but never alone. And they have a different way of flying, beating their wings well below the body, if you just got one and when you touch it, it shakes its plumage in an agitated way, it's a sign, that it's scared and scared.
What Maritaca eats: Types of Food
Maritacas look for food in tree tops and also in fruiting bushes using the beak as a third foot and then take the food with their paws to the mouth. Its lifespan is 20 to 30 years. Check below what to give to food for maritaca, whether it is an adult or a baby.
Guava
jaboticaba
oranges
Flowers
Leaves mainly eucalyptus
fruit seeds
What is the difference between maritaca and parrot? 
I myself, until yesterday, could not tell the difference between a parrot and a maritaca, I thought that both were the same thing, what we cannot deny is that both are almost identical in appearance, however, parrots are much larger than parrots have longer and curved nails, parrots are able to repeat any words and sounds you make near them, whereas parrots are not capable of this feat.
Can it be bred in captivity?
As the illegal trade in animals is increasing every day in Brazil, it is necessary to be aware of the requirements that will be necessary to have a parrot or any other bird at home, do everything correctly following the law, so you will avoid a huge headache , and most importantly, take into account the health and well-being of the bird, remembering that you should only buy such an animal if it is from a breeder legalized by IBAMA. It's not to scare them, but contributing to the trafficking of wild animals is considered a crime and can lead to jail. Legalized animals have a small bracelet on one of the feet with the identification number.
What can puppies eat?
Children need to familiarize themselves with the environment for this reason, they spend almost a whole day without eating until they get used to the environment. So, as babies and chicks of birds are born without knowing how to chew, so the best choice is to make baby food, whether it's from bananas or mommy, mucilon multi-cereal baby food or oatmeal, boil eggs, in short, create a menu that is, easy and nutritious at the same time.