Every woman knows that taking care of her hair and skin to keep them always beautiful and hydrated is a daily task, although it is not so easy, there are some products that can make all the work easier, and one of the products that is doing each increasingly successful in the world of cosmetics is castor oil.
In the past it was best known for its healing power, it was used in various treatments such as curing fungal infection, to help eliminate acne, inflammation, sunburn, as a laxative, infections and many other problems.
But its benefits have also proved to be great for hair, skin and nails and nowadays this is one of its main functions. Are you already curious to know how it can be so good for your skin and hair? Then check out the tips.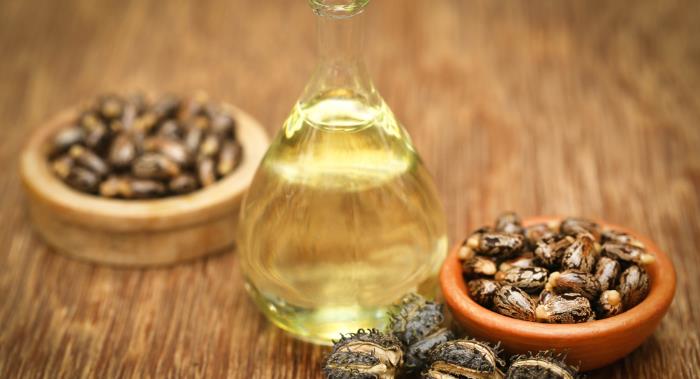 What is Castor Oil
Castor oil is made from castor beans (who never played the castor war in childhood, right lol) well, its seed contains about 50% of oil, it also contains significant amounts of omega 6 and 9, ricinoleic acid and several others vitamins and minerals.
Although the castor seed is toxic, the oil that is extracted from it is not, on the contrary, so much so that there are reports in history that it has been used for over 6000 years for certain health care.
What is Castor Oil Used For
We can say that castor oil is a holy "medicine" as it can be of great help in various situations, both in terms of health and in the matter of skin, nails and hair care, see some situations in which it can be of great help:
Castor oil is used for:
fight infection
Moisturize hair, scalp, skin and nails
Laxative
fight migraine
great for menstrual disorders
Reduces constipation symptoms
Soothes dry and irritated skin
Stimulates collagen production
Reduces expression marks and wrinkles
Used to make natural soap
aids in wound healing
Anti-inflammatory
reduces pimples
Castor oil for hair
You are what you eat, despite being an old saying, it is still a reality in our daily lives, if the hair is dry, brittle, porous or with fall it can be a sign that some vitamins and minerals may be missing.
As the hair is one of the last parts of the body to receive nutrients, using castor oil can be a great way to help the hair recover the missing vitamins, minerals and fatty acids, among the benefits that you can expect from the oil. of castor are:
Fight the dreaded dandruff
strengthens the hair
Significantly reduces hair loss
Vitamins and minerals help hair growth
Great ally against frizz
Helps get rid of itchy scalp
Get rid of dry and brittle hair
Your hair will be softer and shinier
restores the wires
Moisturizes hair and scalp
All these benefits can also be noticed if castor oil is also applied to the eyebrows or beard.
How to make eyebrows grow and thicken
How to use it on hair
Castor oil can be mixed directly into the hair cream, for every 200 ml mix a tablespoon, apply normally when washing your hair and wash after 1 or 2 minutes.
To apply it on the scalp, put some castor oil in your hands and massage for a few minutes, this will stimulate circulation and also stimulate hair growth.
How to apply to hair with Jane Oak
She starts by counting all the benefits that can be obtained just using this item, then applies it to her hair, leaves it all night and removes it the next day.
Castor oil for skin
Our skin constantly suffers from the sun's rays, pollution, the effects of age and poor diet, and all this over time leaves the skin worn out, looking tired and with expression marks or wrinkles.
Castor oil can also be extremely good when it comes to skin care, as it is a viscous oil it is easily absorbed and thus hydrates the skin even in the deepest layers.
See the benefits that castor oil provides the skin
Soothes stretch marks and scars
leaves skin hydrated
hydrated lips
Fights expression marks
Treats skin irritation and redness
6 Tips you need to know
Tammy Sloty not only uses it but also recommends using it for various purposes such as hair, skin, beard, eyebrow. According to her own words, it is a product that will endow for life.
Expression Lines: How to Remove? 4 Home Recipes
Castor oil before and after
The benefits that castor oil will provide can be noticed a few weeks after starting its use, but use it in moderation, on average 2 times a week.
Where to buy
Castor oil can be found in any pharmacy, perfumery or online stores.
How much
Its value will depend on the amount of mls the bottle has, a 30 ml bottle will cost on average 7.00 and larger bottles can cost up to 30.00.
Be aware that the tips provided here about castor oil have no scientific basis, so it is not a guarantee that you will be successful in your treatment.
See what the Dr. Lucas Fustinoni has something to say about this oil, they are super interesting tips.
It is worth remembering that this article is merely informative, the information contained here does not replace the recipes or treatments indicated by doctors or professionals, always consult your doctor to request the best treatment.
See too
Rice water for beautiful skin and hair: Know the Benefits