Eggs Benedict, also called Eggs Benedict in Portuguese, is one of the most traditional dishes of American cuisine, being a great option for a nutritious and diverse breakfast, escaping a little from the French bread with coffee that we cannot deny since it is delicious but, if you're already sick of eating the same thing every day and want to diversify this is a simply wonderful proto!
Eggs benedict is nothing more than a plate of poached eggs on a loaf of bread or English muffing accompanied by bacon or ham and hollandaise sauce that gives it a unique flavor. Many people love to prepare their meals at home, either because they love to cook or because they prefer to cook at home to save money, and to have a meal with quality ingredients. For you to have a little idea a dish of eggs benedict can cost up to R$ 30.00 depending on the restaurant, and at home you can make the recipe in just 20 minutes for the whole family.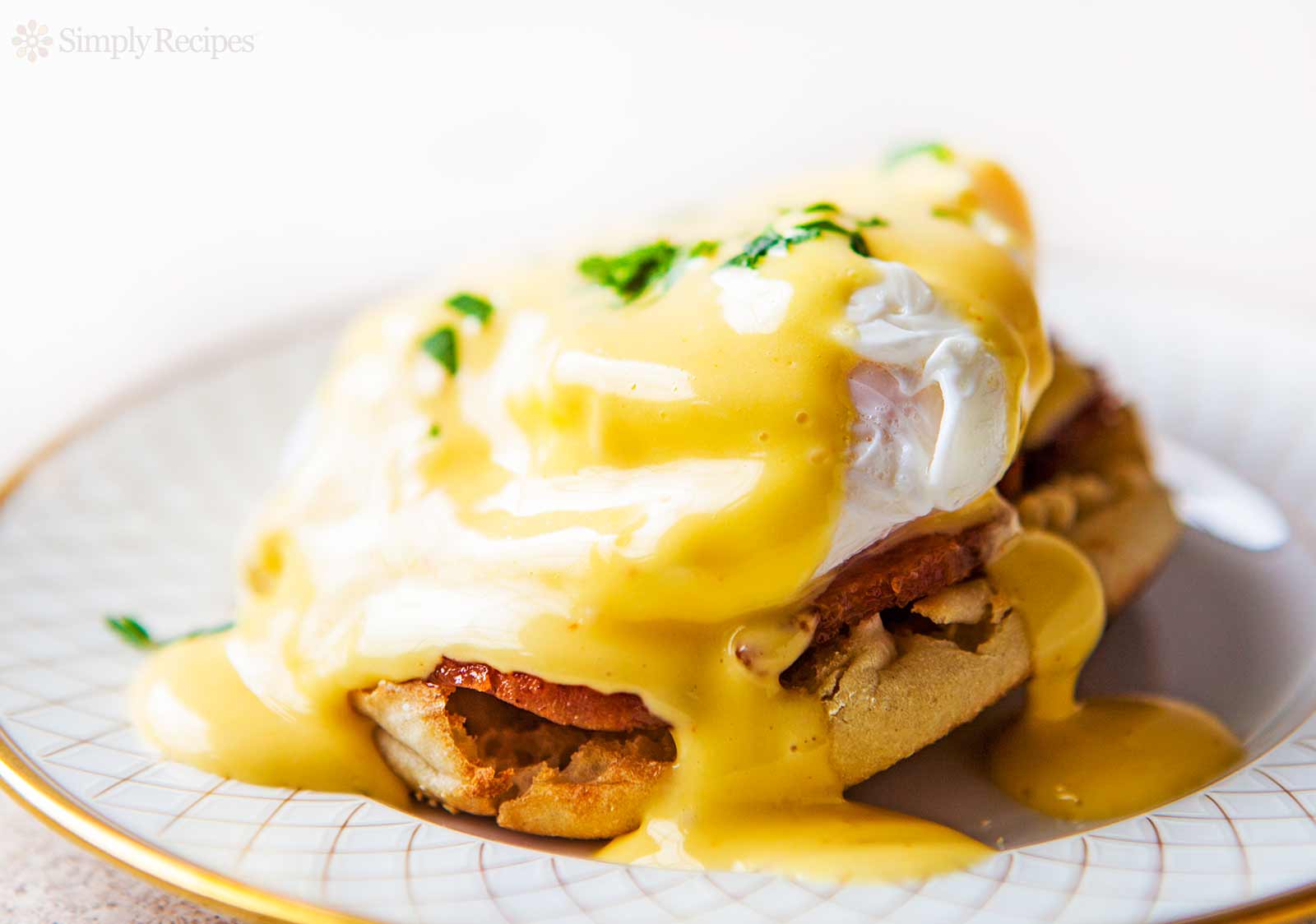 How to Make Eggs Benedict: Discover the Best Recipe
Eggs Benedict is also excellent made with slices of smoked salmon in place of bacon. Check out two versions of eggs benedict recipe and choose the one that best suits your family.
1st Easy Recipe 
Ingredients:
4 slices of bacon
1 teaspoon of white vinegar
4 eggs
1 cup (225 g) butter
3 gems
1 tablespoon of sour cream
1 pinch of cayenne pepper
salt to taste
1 tablespoon of lemon juice
4 slices toasted bread
Step by step:
Cut the bacon into slices and fry until golden brown. In a large pot put a good amount of water so that the water starts to boil add the vinegar. Now break the 4 eggs and carefully place one at a time in the water, let it cook for 3 minutes, to see if the time was enough, check if the white is hard, remembering that the yolk should be half soft.
One by one remove the eggs with the help of a skimmer. The next step is to melt the butter over low heat, then beat the egg yolks, cream, pepper and salt. It will form a very thick cream, put half the butter pouring in strands. Gradually add the lemon juice and the remaining butter. To assemble, place the slice of bread, and on top of each slice, place 1 bacon and poached egg, pour the cream you just whipped and that's it, the best time has come, which is to taste.
2nd Eggs Benedict Recipe: Ana Maria Braga
poached eggs
Ingredients
2 eggs
150 ml of water
1 tablespoon white vinegar (or your choice)
1 teaspoon of salt
Hollandaise sauce
3 tablespoons of water
Juice of 1/2 lemon
3 whole yolks
Salt and ground white pepper to taste
5 tablespoons of butter
1 teaspoon mustard
2 tablespoons of fresh cream
Mounting
4 white toast
4 slices of ham (turkey breast or other cold meat of your choice)
grated cheese to taste
Chopped parsley to taste
Preparation mode
poached eggs
In a small skillet or container, add the water, vinegar and salt, bring to a boil. When it starts to bubble (do not boil), break the egg carefully and place it in the almost boiling water, so as not to break the yolk.
Leave for: 5 minutes to get the yolk hard; 4 minutes to have the yolk on point; 3 minutes to get the yolk soft.
Reserve the eggs on a plate to assemble with the sauce.
Hollandaise sauce
In a glass bowl in a bain-marie, place the water, lemon juice, egg yolks, salt and white pepper. Stir for about 5 minutes, until it forms a cream.
Melt the butter and let it cool. Gradually add to the cream, stirring constantly.
When you finish adding the butter, the cream is ready. Turn off the heat, add the mustard and fresh cream, mix well and serve.
Then place it over the poached egg.
Mounting
Assemble the dish by placing the ingredients in the following order: toast; Ham; Poached egg; Hollandaise sauce; sprinkle the grated cheese and finish with the chopped parsley.