Crispy and tasty, popcorn won the hearts of many adults and children, being one of the perfect appetizers to eat at the movies or at home with the family. Nowadays there are a thousand and one ways to make popcorn at home, from the traditional ones with butter or oil, to sweets with nest milk or caramelized sugar.
And we can't leave out the popcorn bags, those that go in the microwave, practical and delicious, they are considered the tastiest. However, what many don't know is that they contain artificial products and vegetable fat that can increase the risk of high cholesterol.
So, it is recommended that everyone should make their own popcorn at home in a way that is less harmful to health, in addition, if we know how to prepare it correctly, this delight can become a strong ally to your weight loss. While popcorn is low in calories, high in fiber and protein, popcorn is a snack that couldn't be more versatile and economical.
Even better, popcorn is full of health benefits. For you to have an idea, a cup of popcorn contains only 31 calories, but it is necessary to prepare it correctly without oil or butter and if possible without salt. Below you will know the main benefits of popcorn and how to make popcorn without oil, either in the microwave or in the pressure cooker.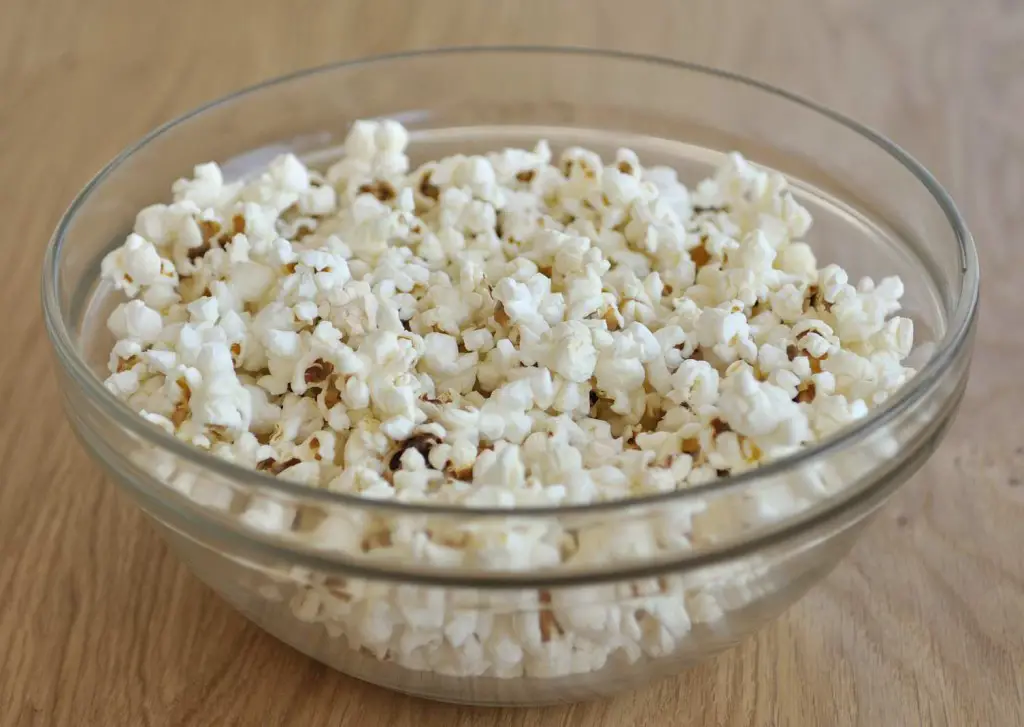 Health benefits of popcorn corn
Popcorn is high in fiber, which helps with digestive regularity, keeps you full throughout the day, is crucial for a healthy heart, and may even help protect against colon cancer.
Due to its high fiber content, eating popcorn can help promote healthy gut bacteria - which are essential for better digestion as well as supporting your healthy immune system.
Corn is rich in B vitamins, including vitamin B3, B6, folate acid and pantothenic acid. B vitamins are essential for the regulation of bodily processes in various systems. Just two examples of this are energy production and the metabolism of various nutrients.
Vitamin B3, also known as niacin, has been studied for its potential to help naturally relieve depression, making popcorn a "comfort food" in the literal sense.
Corn contains phosphorus, a mineral that helps support healthy bone function, as well as the function of various cell types throughout the body. Manganese, another mineral found in corn, not only supports healthy bones, but also plays a role in blood sugar regulation and is critical in producing healthy skin.
How to make popcorn without oil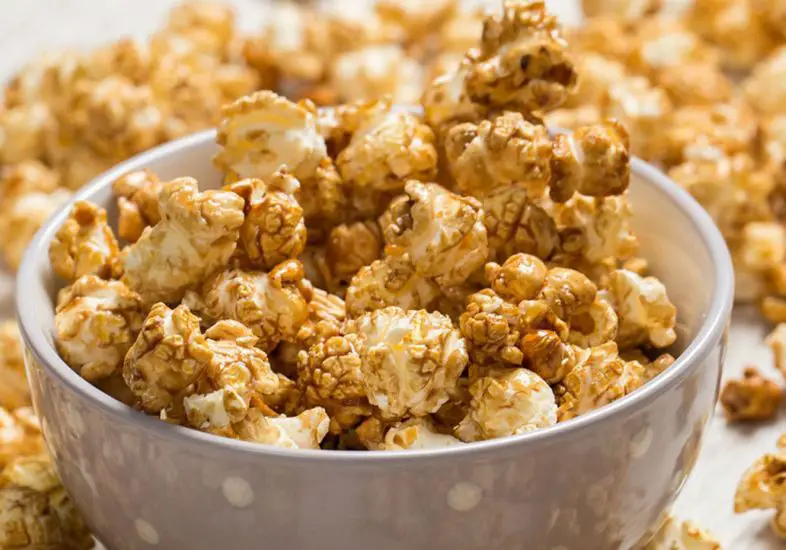 oil free popcorn recipe
In a microwave-safe container, place 4 tablespoons of popcorn and the same amount of water, and to season, add salt to taste. Note: If you are looking for a way to lose weight, the less salt you add, the better.
Preparation mode
Mix all the ingredients then, cover with plastic film and make a few holes with the fork and take it to the microwave for about 4 minutes. This way the popcorn will be very crispy and healthy.
2- Oil-free popcorn in the pressure cooker 
Heat an empty pot for about 5 minutes over high heat. Now put the corn and leave the heat on low, cover the pan and stir a lot so as not to run the risk of burning. This way the process takes longer, but it works! Then just turn it off and season with salt.
3-  Sweet oil-free popcorn recipe
In a pot put ½ of popcorn, ¼ cup of water and 1 teaspoon of cocoa, mix and cover with plastic wrap, doing the same process as the holes mentioned above. Take it to the microwave for about 10 minutes or until all the grains burst and that's it!
4- Popcorn with rosemary recipe
In a microwave-safe container, place the 5 tablespoons of popcorn, 5 tablespoons of water, salt to taste and rosemary, mix all the ingredients and cover the bowl with plastic wrap making a few small holes. Take it to the microwave for 5 to 8 minutes, if you are in doubt, turn it off, see if all the grains have been popped and if you need to take it to the microwave again.
5- How to make oil-free popcorn in the microwave with ice cream pot
Take an empty ice cream pot and make a few holes in the lid so the air can come out later, put 5 spoons of corn add the same amount of spoons of water. Cover the pot and put it in the microwave for 5 minutes on high power and the popcorn will be ready and crispy.