There is nothing better than coming home after a tiring day and taking a delicious bath and then wearing clean, soft and fragrant clothes, isn't it? And the use of fabric softener is necessary to achieve this result, but if you are looking to stop using industrial fabric softener and opt for an ecological, economical and effective fabric softener that also takes care of your washing machine, you may be making your own at home, using super cheap ingredients that will leave your clothes as soft and fragrant as any fabric softener bought in supermarkets.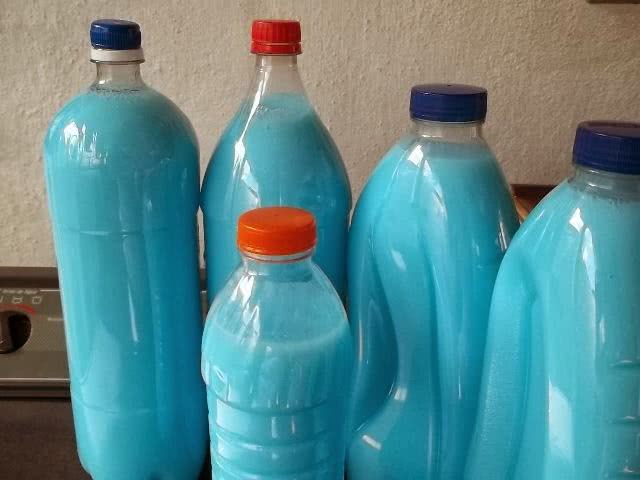 Some industrialized products can harm the skin due to the large amount of synthetic chemicals that sometimes cause allergies or skin reactions. Plus, this home fabric softener takes better care of your clothes, makes your clothes colors last longer and makes your towels softer. Another positive side is that you can choose your favorite scent or opt for the option of no scent at all, being perfect for washing children's clothes. Check below some suggestions on how to make homemade fabric softener and choose the option that you liked the most and get to work!
Quick and easy homemade fabric softener recipe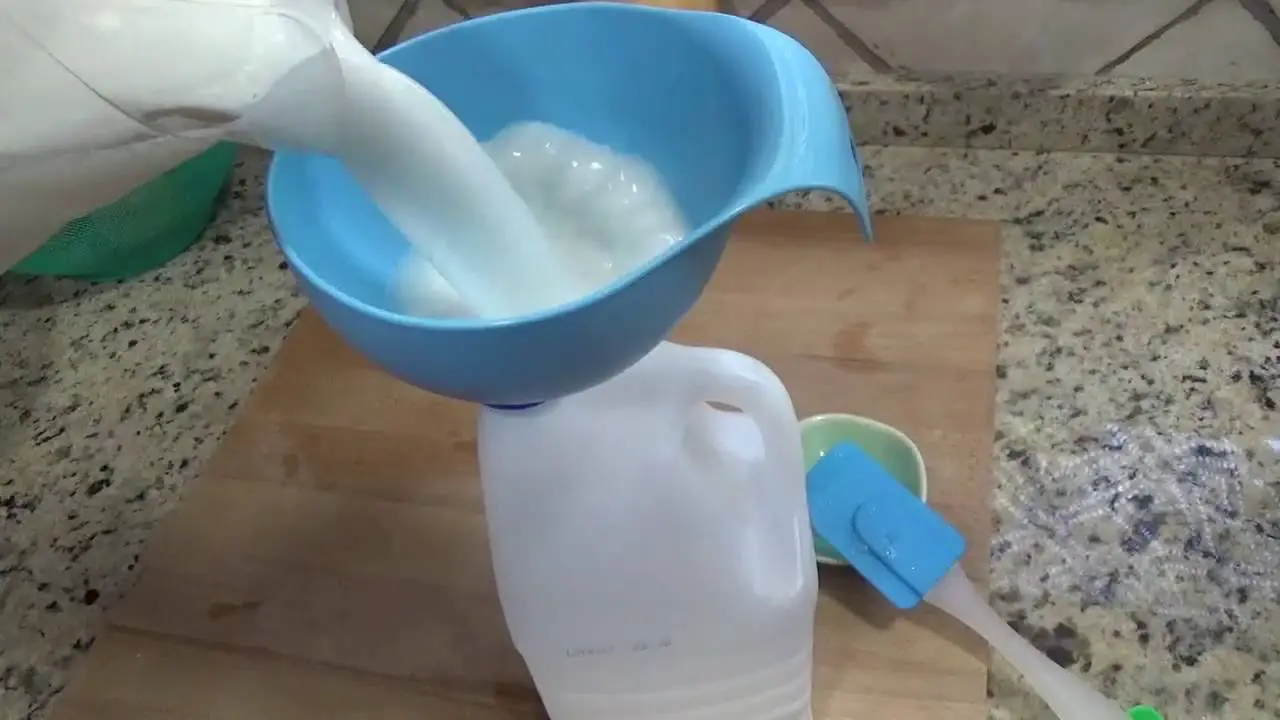 Homemade fabric softener with francis soap
Ingredients:
blue Francis soap
50 ml double-distilled glycerin
150 ml of alcohol or alcohol vinegar
7 liters of water at room temperature
Essence of your choice
How to make:
Start by reserving half 3.5 of water
Grate all the soap using a kitchen drain.
Dissolve the grated soap in a pan with 500 ml of water over low heat, always stirring.
Add this mixture over the water that you reserved at the beginning, it is necessary that the mixture is still half hot to give this solution a thermal shock, with this, it will be much creamier.
Leave the mixture reserved for two days so that the solution is homogeneous.
After 24 hours, stir the solution and add the 150 ml of alcohol, stir and add the glycerin, keep stirring to mix the ingredients correctly.
Add the drops of essence.
Now just pour the remaining 3 liters of water and stir for about 3 minutes.
If the color is too light, add a few drops of blue dye and your homemade fabric softener is ready, and the best thing is you don't spend almost anything and you have product to use for much longer because it yields at least 6 liters.
Homemade hair conditioner with hair conditioner
Ingredients:
02 glasses (200 ml) of conditioner
05 glasses (200 ml) of vinegar
Essence of your choice
How to make:
In a plastic bowl put the conditioner then the vinegar, stir well.
Add the essence of your choice, lavender.
Ready now, just store it in a disposable liter or in the bottle of fabric softener that you run out of.
Homemade fabric softener with vinegar and bicarbonate 
10 g of sodium bicarbonate;
800 ml of apple cider vinegar;
20 drops of essential oil;
200 ml of warm water.
How to make:
In a bucket, mix the baking soda, warm water and apple cider vinegar. Stir well until bubbles start to form in the mixture, once it starts pouring into a bottle and add the essential oil, shake the mixture and store it in a cool place.
Homemade comfort fabric softener 
Ingredients:
450 grams of paste base for fabric softener
1 tablespoon of preservative
3 tablespoons of comfort essence
4 spoons of glycerin
1 drop of blue food coloring
How to make:
In a bucket put 5 liters of water, dissolve the pasty base, you can use your hands or if you prefer a wooden spoon. Let the mixture rest for 2 hours, this will make the solution go from liquid to creamy state.
Then add another 5 liters of water, and stir again. Let it rest for another 2 hours.
Then add the last 5 liters of water and stir again.
Pour the 4 spoons of glycerin, 1 spoon of preservative, 1 drop of dye dissolved in a little water and finish adding the 3 spoons of comfort essence.
Stir and store in several plastic bottles, recipe yields 15 liters of super fragrant and concentrated fabric softener.