Vaginal discharge is like a natural protector of the intimate area, which prevents the development of infections and fungi.
This uncontrollable vaginal discharge can be caused by a hormonal imbalance, caused by several factors including bad eating habits, vaginal sores caused by itching, poor hygiene, anemia, diabetes and infections that can occur due to the use of certain brands of pads.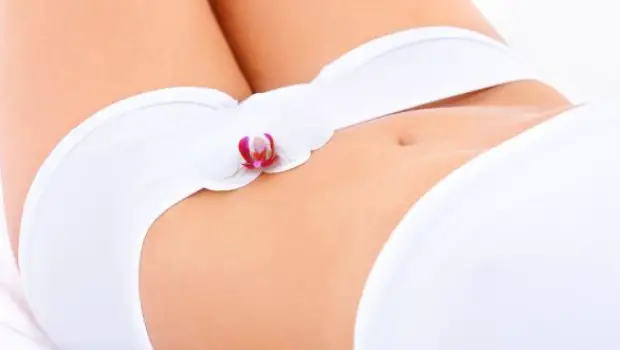 The common discharge must have a transparent color that can vary between white or yellowish tones and have no odor if you notice that your vaginal discharge is presenting some color, smell, consistency different from the usual, be alert as this may indicate the presence of an infection fungal infection, such as candidiasis or trichomoniasis caused by an imbalance in the natural pH of the vagina, or the presence of a sexually transmitted disease, such as gonorrhea.
The best thing to do is consult your gynecologist and through exams he will discover the source of the problem but, if you prefer to try some tips before we have it, good news there are very efficient natural treatments to treat vaginal discharge! In this article you will be able to check out some homemade recipes that can balance the PH of the intimate region preventing the proliferation of bacteria.
Guava leaf tea for discharge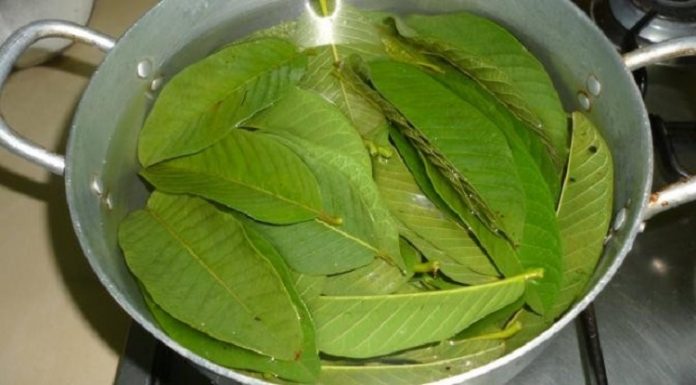 Guava leaves contain anti-inflammatory, antioxidant and antibacterial properties that treat excessive discharge in addition to being widely used to relieve menstrual cramps.
Ingredients
10 guava leaves.
1 liter of water.
Preparation mode:
In a pan, put a liter of water to boil, as soon as it starts to boil, place the guava leaves and let it boil until the liquid is reduced by half. Wait to cool down then wash the intimate area using the liquid twice a day for 7 days straight.
Pomegranate tea to stop the discharge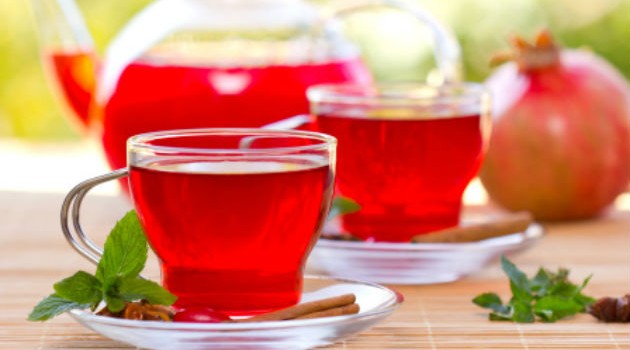 Rich in medicinal and healing properties, pomegranate is a widely used ingredient in the cure of vaginal discharge.
Ingredients:
300 ml of water
two pomegranate juice
How to prepare:
Cut the pomegranate crosswise, leave it overnight. The next day, extract the pomegranate juice and boil it with 300 ml of water, then just let it cool and do the accent bath. Another way is to grind pomegranate leaves and some black pepper, mix them well with water, strain and drink twice a day for a few weeks.
cranberry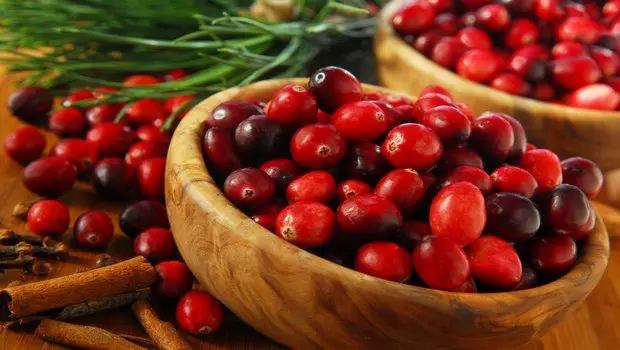 Cranberry includes antioxidant, antifungal and antibiotic properties that can fight bacteria and fungi that are one of the main causes of discharge.
You can drink cranberry juice 2-3 times every day until you notice relief.
You can also take cranberry pills.
Peppermint tea to treat vaginal discharge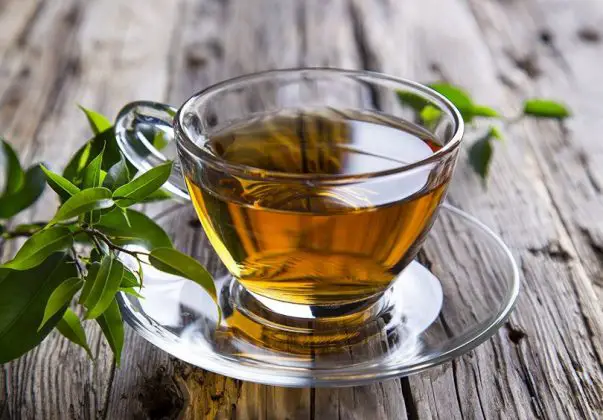 Aroeira tea is well known for curing several health problems, among them restoring the normal pH of the vaginal flora and controlling the disordered growth of bacteria.
Ingredients:
1 gram of aroeira bark
1 liter of water
Preparation mode:
Boil a liter of water and place the mastic peels inside and let it boil for 5 minutes. Let the mixture stay warm and wash the intimate area or do the accent bath.
Barbatimão tea to treat vaginal discharge: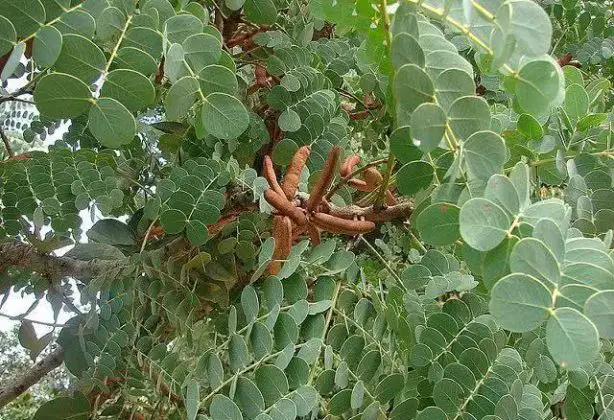 A great home remedy to eliminate vaginal discharge is to use barbatimão to make a tea that can be used to wash the region as this plant contains antibacterial property that eliminates infections.
Ingredients:
3 tablespoons of barbatimão bark
1 liters of water
1 tablespoon lemon juice (or vinegar)
Preparation mode:
Boil the barbatimão peels with 1 liter of water for 15 minutes, wait to cool down and then add 1 tablespoon of lemon juice or vinegar. Wash the intimate area 3 times a day or dip a tampon in barbatimão tea and introduce it into the vagina and leave it for a maximum of 20 minutes.
Chamomile to treat candidiasis and discharge: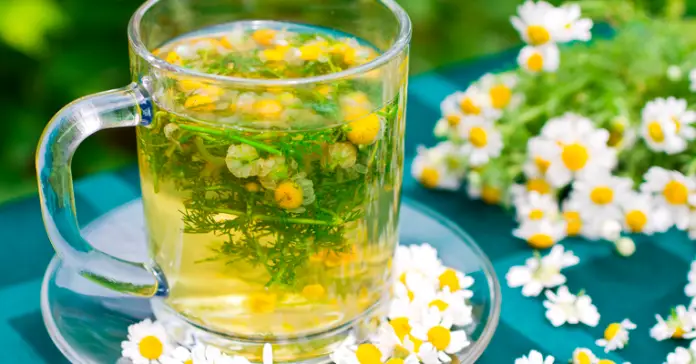 Chamomile is perhaps the most recommended plant when it comes to vaginal yeast infection, as well as other genital conditions such as discharge and thrush.
Ingredients:
2 tablespoons of dried chamomile.
1 liter of water.
Preparation mode:
Boil the water and chamomile for 5 minutes as if you were making regular tea. Turn off the heat, strain and let it cool afterwards, make an accent bath 2 times a day.
Garlic to treat vaginal discharge: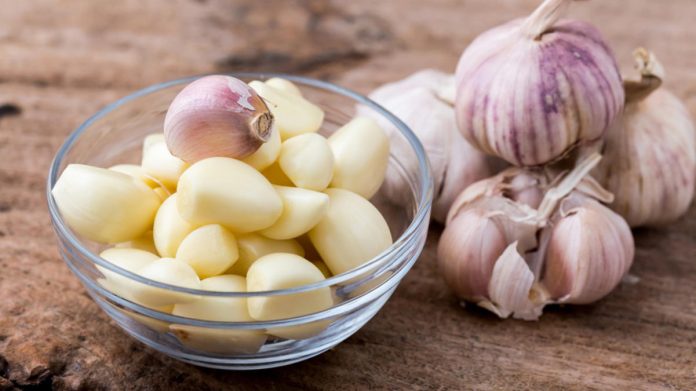 Garlic has antiviral and antibacterial properties that can eliminate hundreds of viruses, bacteria and fungi that cause various health problems.
Ingredients:
200 ml of water
1 large garlic clove
Preparation mode:
Peel and crush a raw garlic clove and mix in 200ml of hot water. Let it cool for 5 minutes and drink the mixture preferably on an empty stomach.