It is especially successful among women who have curly and frizzy hair, but that does not prevent smooth women from also adopting this look. If you're tired of looking in the mirror every day and always seeing that same old hairstyle on your head and you think it's time to try something different, then it's time to try nagô braids, or root braids as you prefer.
And if you think that by adopting this braid you will be stuck with just one hairstyle, you are wrong, there are several variations that can be done so that you do not get bored with just one. But before adopting this stunning look, know that some care is needed in order to keep your braids always impeccable.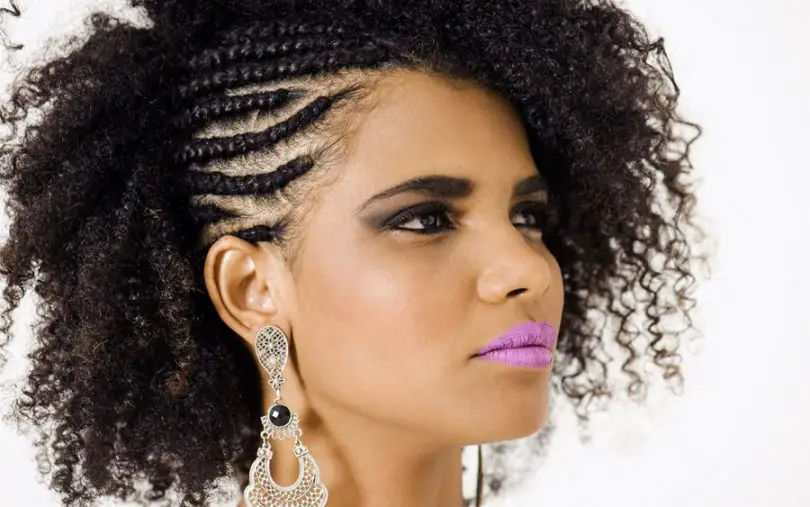 Know what hair mass replacement is and when it should be done
Female nago braid how to care
Hydration and nutrition are essential to prevent hair breakage
Wash once a week, use only shampoo as conditioners can make it easier for the braids to come undone, in addition they are more difficult to remove and if residue remains they can cause dandruff and itchiness.
Avoid sleeping with wet braids, synthetic and wool ones take even longer to dry so the aid of a dryer is ideal
When sleeping, wear a shower cap, this will help prevent the braid from coming undone and also prevent frizz.
Maintenance monthly or as needed.
Step by step how to do it
Most women have difficulty in starting the nagô braid but after this step by step everything will be much easier, that's what Meiri teaches us that explains in detail how everything should be done.
Side root braid by Jessica Felo
This is a super special tip on how the nagô braid should be done in curly hair, in practice it is always the same way that the process begins, the difference is that it will only be done on the side of the hair.
Side braid by Mariane Gomes
Despite its Afro origins, this is a very democratic moth, that is, it can be done both for curly hair and also for curly and straight hair, and as proof we have this video where all the super detailed step-by-step is taught, with a few attempts you will be able to expert to make this type of braid.
half head nago braid
As you can see, although the braid is done in just the same way, different hairstyles can be done, thus making it a perfect option for women who always like to change their hairstyle every now and then.
colorful nago braid
For women who like boldness, a good option is to add one with vibrant braids.
See too:
Boxer Braid: How to do the Boxer Braid Hairstyle
Hairstyles for curly hair: 10 tutorials and lots of photos