Having a tattoo or meeting someone with one is a very common thing these days. Among the female audience, one of the most popular is the rose tattoo and it is not surprising since it has different styles, meanings and is also very easy to be drawn on any part of the body.
But whoever thinks that the rose tattoo is an exclusive choice for women is wrong, the fact that it can be incorporated into different designs and with the most varied colors also opens up the opportunity for men to do it.
The way people see tattoos has changed a lot over the years, in the past it was enough to see someone tattooed, whether male or female, that people already thought of them as bandits, troublemakers or something like that, but this thinking is changing, nowadays The tattoo is nothing more than a way to express an opinion or even a requirement to be in fashion.
Still not sure if you want to get the rose tattoo? Well, to help with this issue let's talk a little more about it, maybe this will help in the choice.
rose tattoo meaning
In general, the meaning of the rose tattoo can be different for each person, there are personal ones, such as when a father puts his daughter's name in rose and honors her by tattooing a rose on her body for example and also has the meanings that emerged along the years that vary according to their color or season.
To know if one of these meanings has the message you want to convey, it is necessary to know each one of them, so you will be sure that it was the right choice.
See too
Formerly the rose was one of the symbols of the goddess Aphrodite, also known as the goddess of love, beauty and sexuality for the Greeks, later it also ended up being one of the symbols of the goddess Venus that originated from Aphrodite, for the Romans.
As you can see the rose had several meanings according to each season, but it doesn't stop there, its colors can also have very different meanings, know what they are.
When we think of the red rose we automatically link it to love, and that is why this is one of its meanings, we also have the yellow rose which is linked to the love of family, joy and also the love that involves friendship, we cannot forget about the white rose which means something pure or with innocence.
In addition to the meanings already listed, the rose without thorns also represents the fact of falling in love at first sight or simply being in love, the rose with thorns can represent the difficulties that any love faces.
Rose tattoos are very versatile, if you want a tattoo that is alive and full of colors it will look beautiful, now if you want it black it will also have all the beauty, in addition the rose can be the main protagonist in the tattoo or it can also be accompanied by others drawings like a hummingbird, tears, blood, butterflies or even a striking phrase.
Now that the meanings have been revealed, how about checking out some rose tattoo models, see how it looks on various parts of the body and so you can make a decision.
rose tattoo on arm
Whether big or small, the arm can be a perfect choice for those who like to show off their tattoo, and when you don't want to show it, a longer blouse is enough.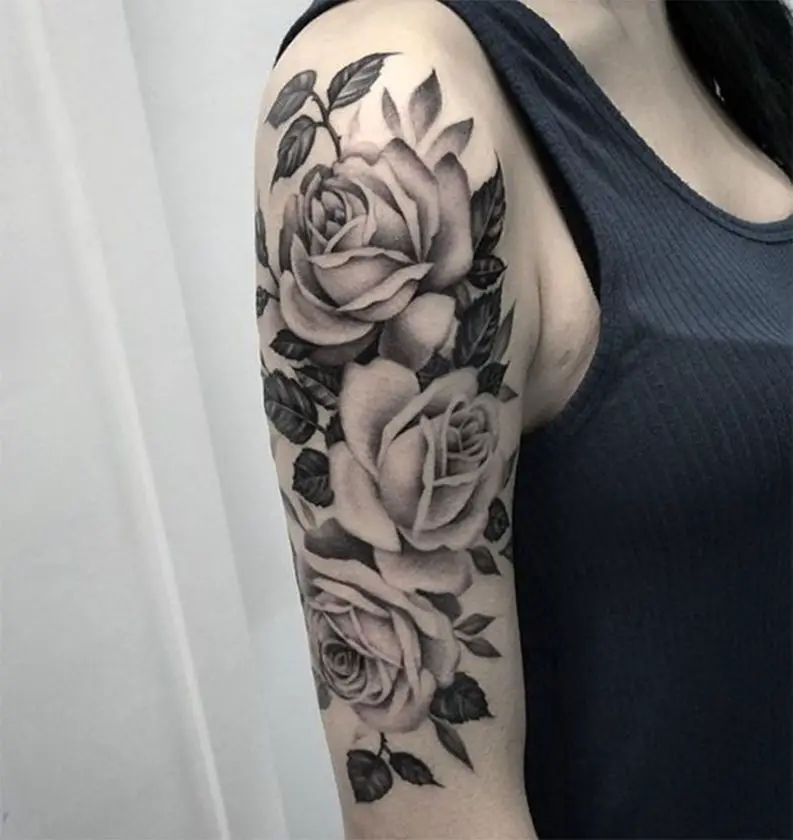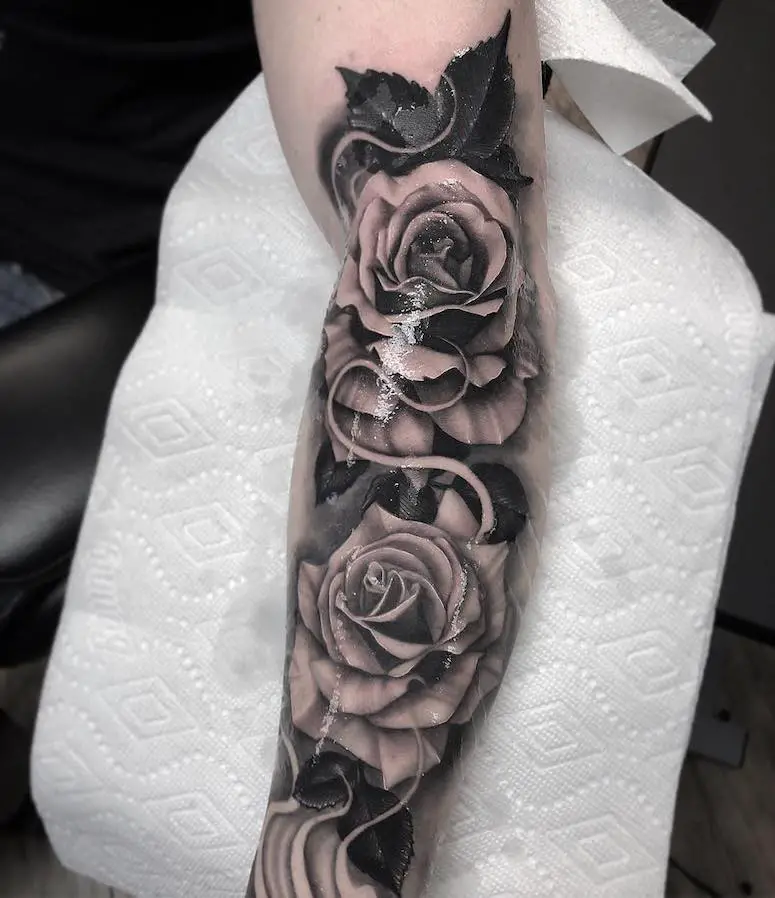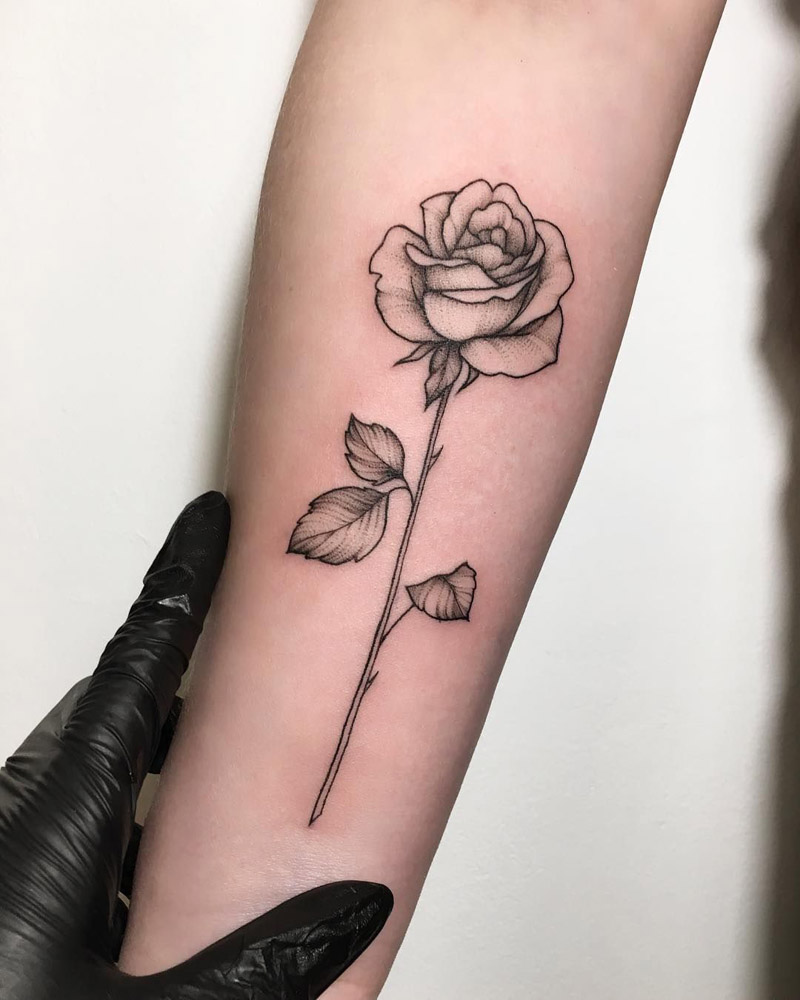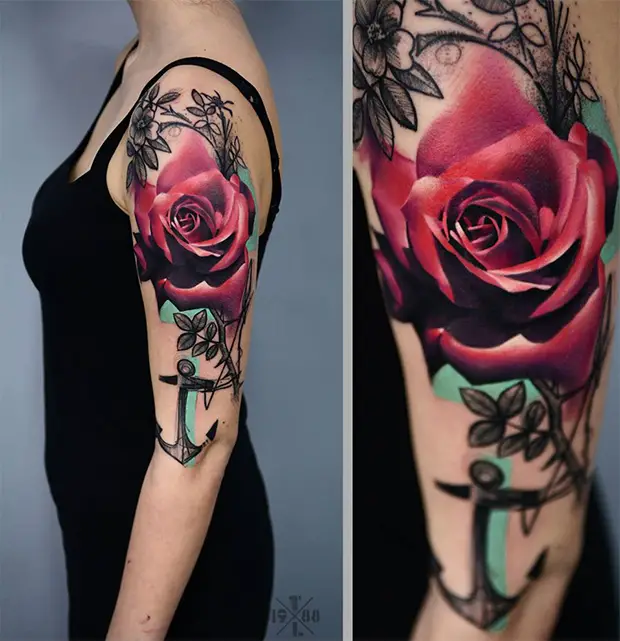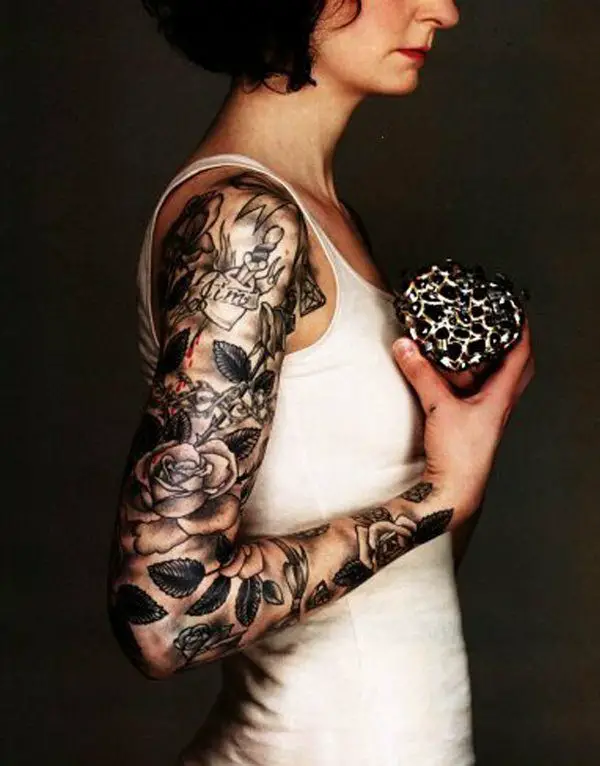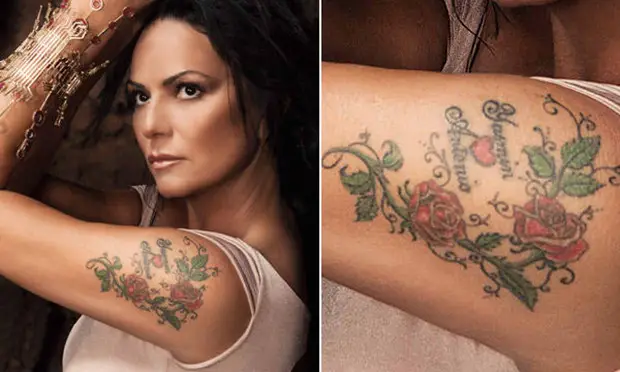 In hand
The rose tattoo on the hand is ideal for those who like small, delicate tattoos that do not attract so much attention, it can be done both on the finger and on the back of the hands.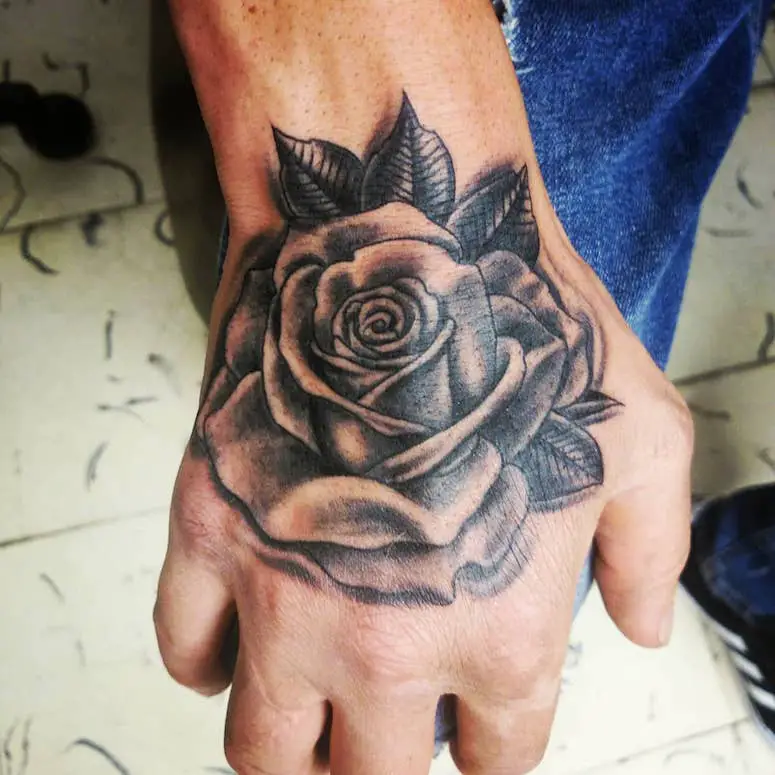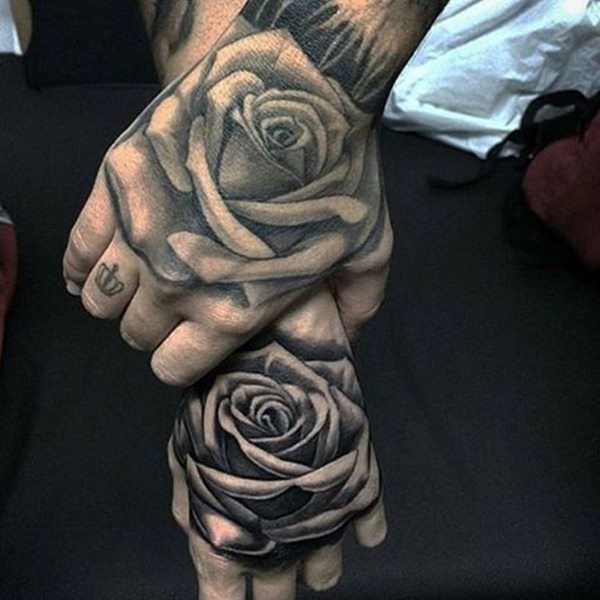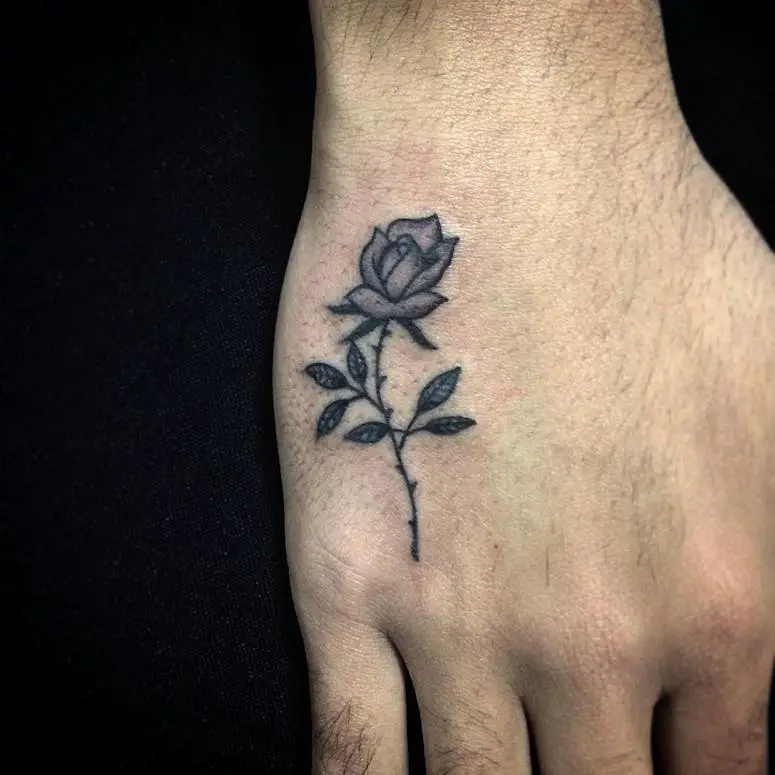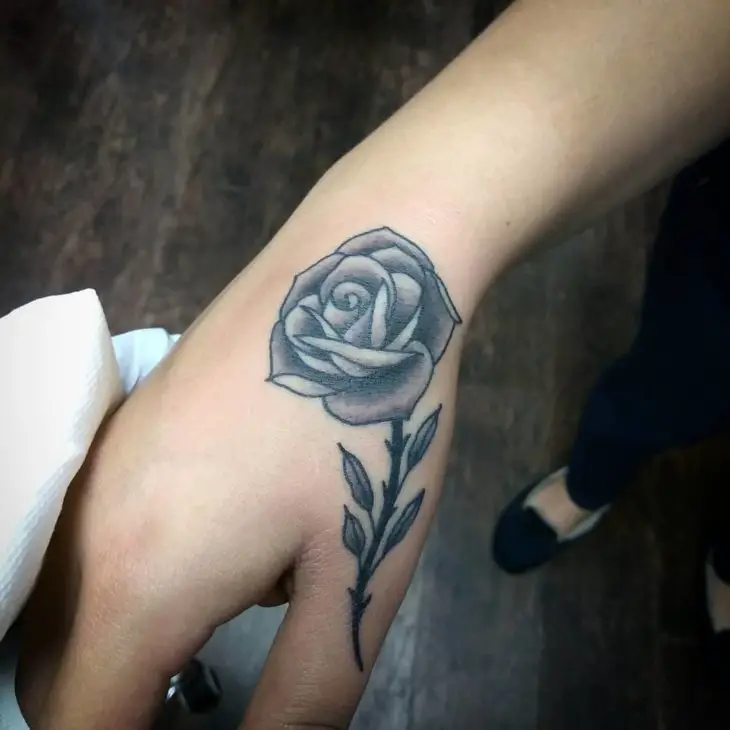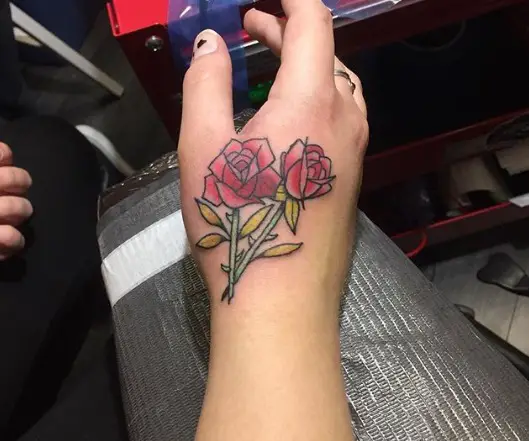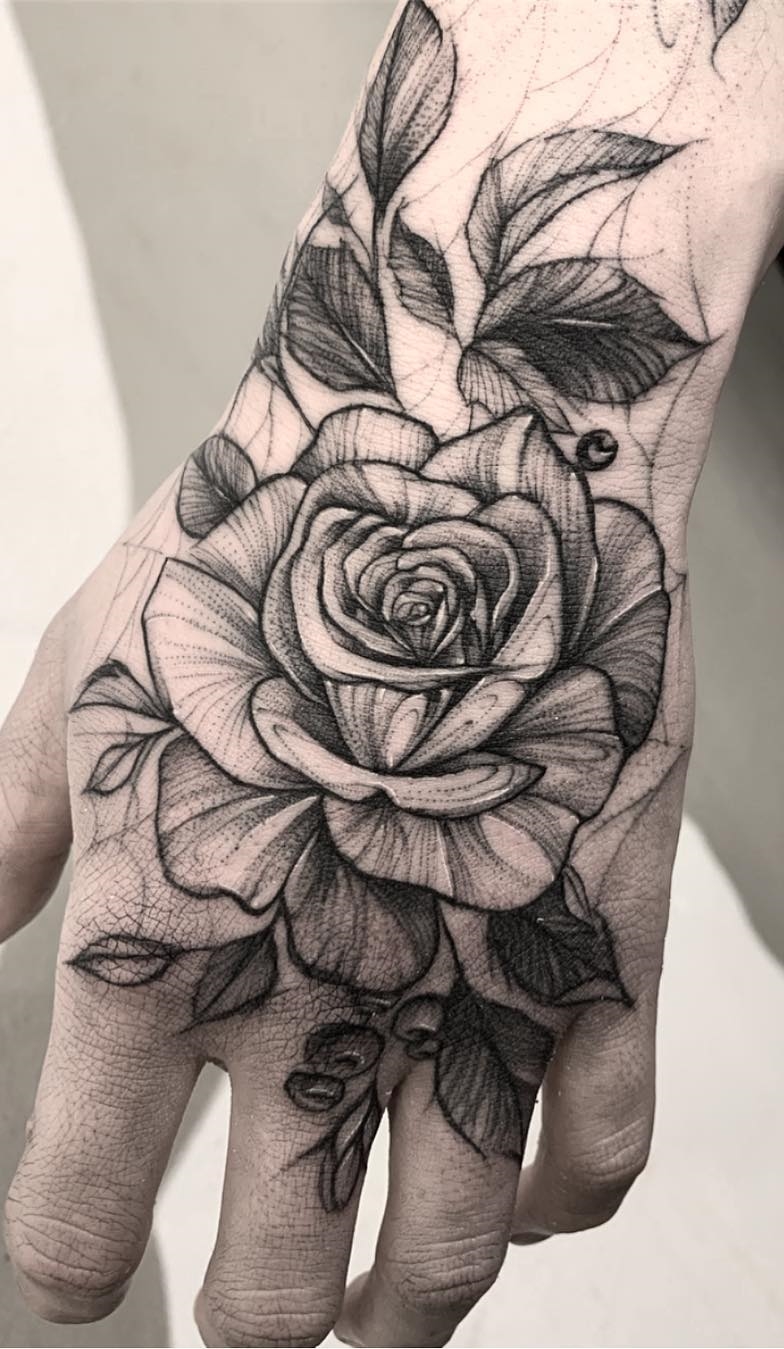 on the wrist
Also ideal for people who like small tattoos, the wrist is a place where a rose can be tattooed along with a phrase or name of someone special for example.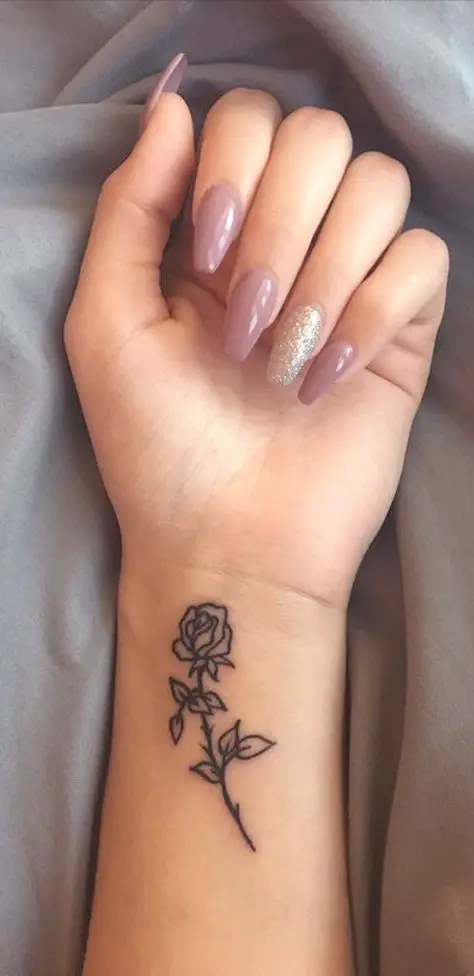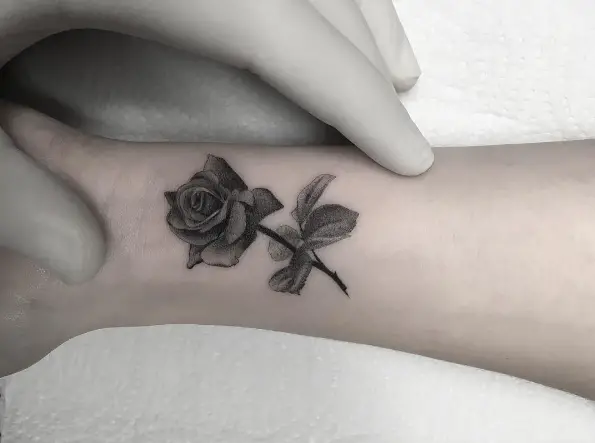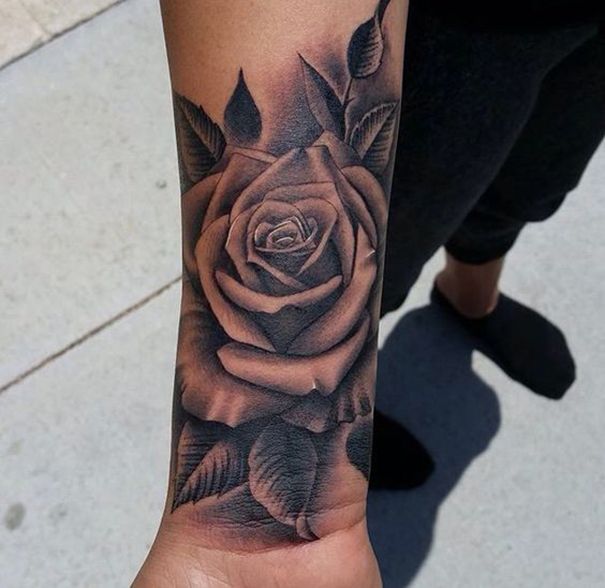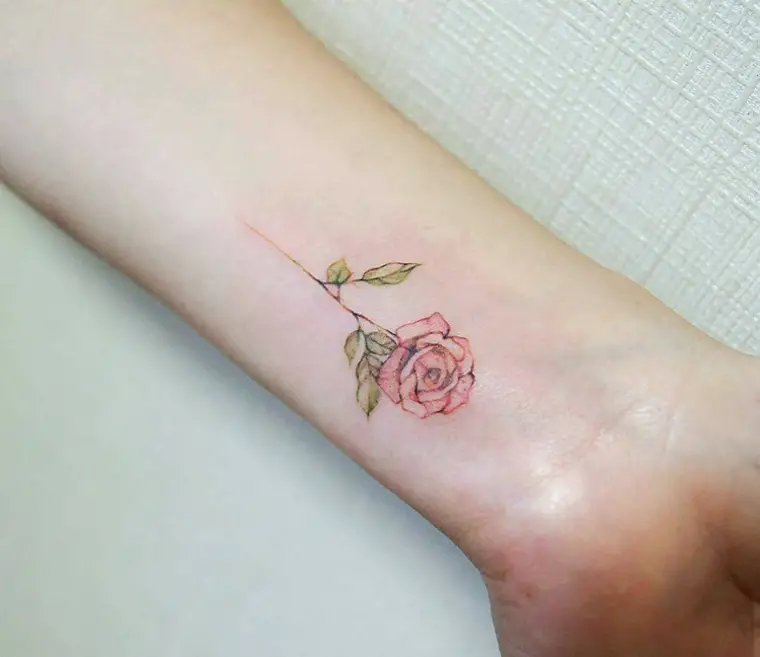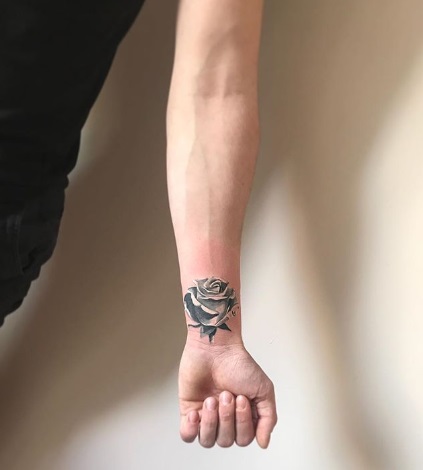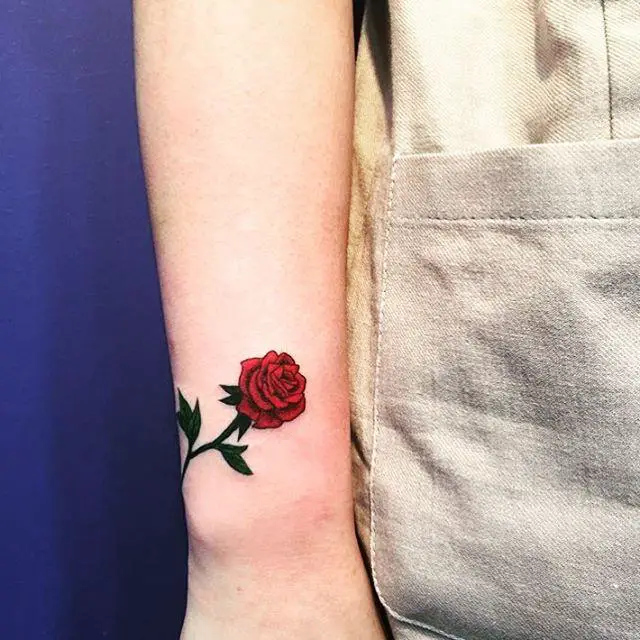 on the forearm
Well, there are so many options for places to get the tattoo that it is even difficult to choose, but it is even more complicated to choose the design, there are so many beautiful models, now have the tattoos on your forearm.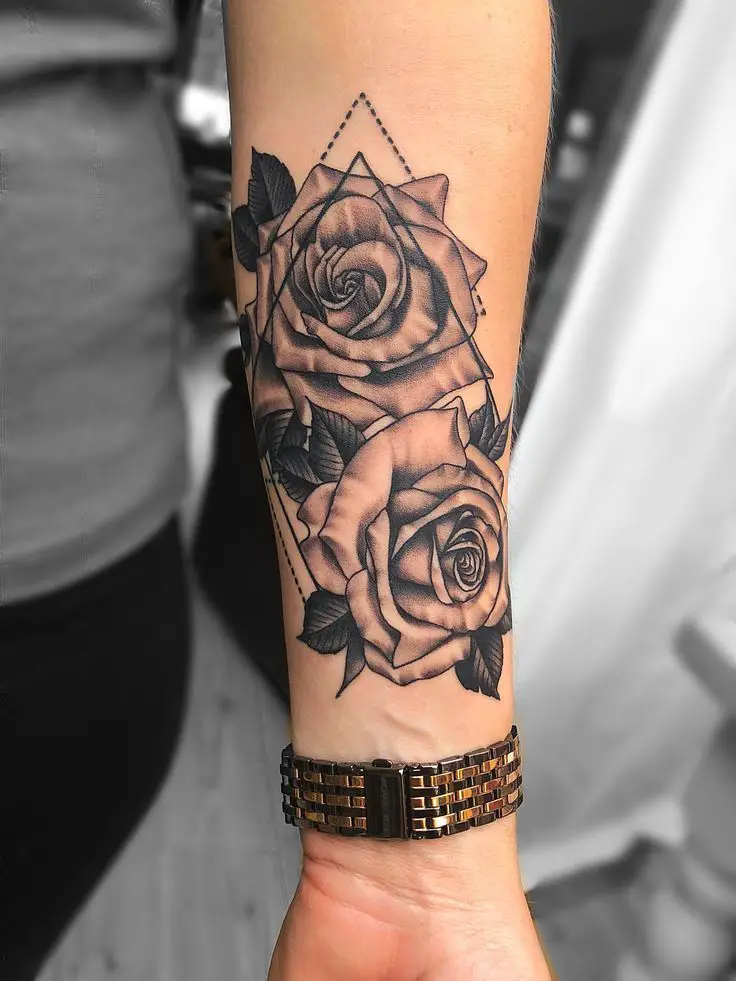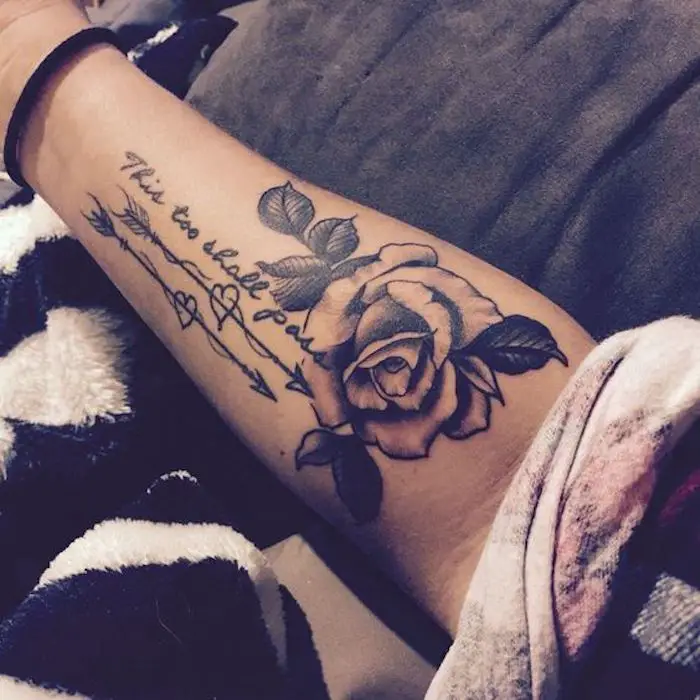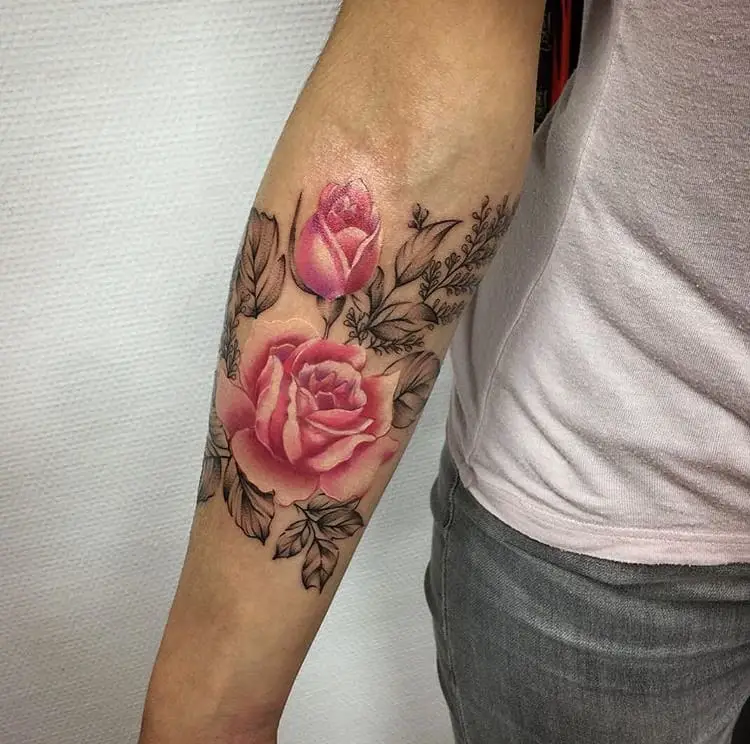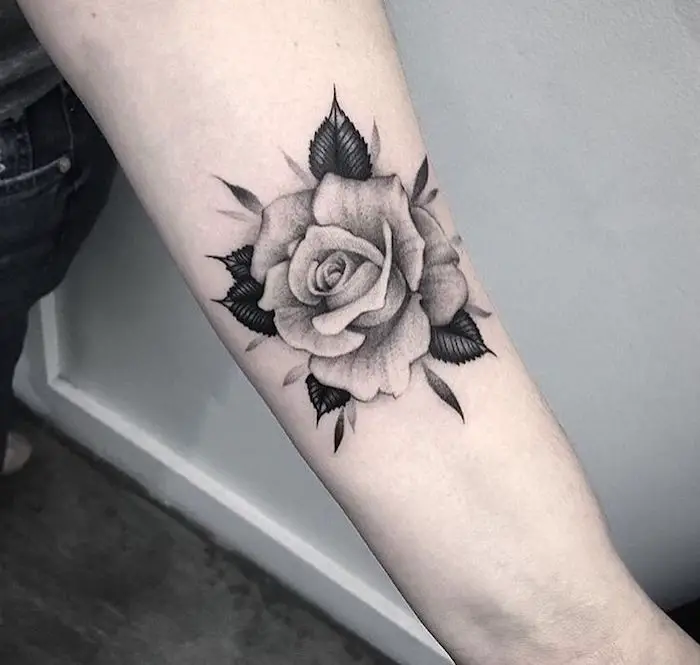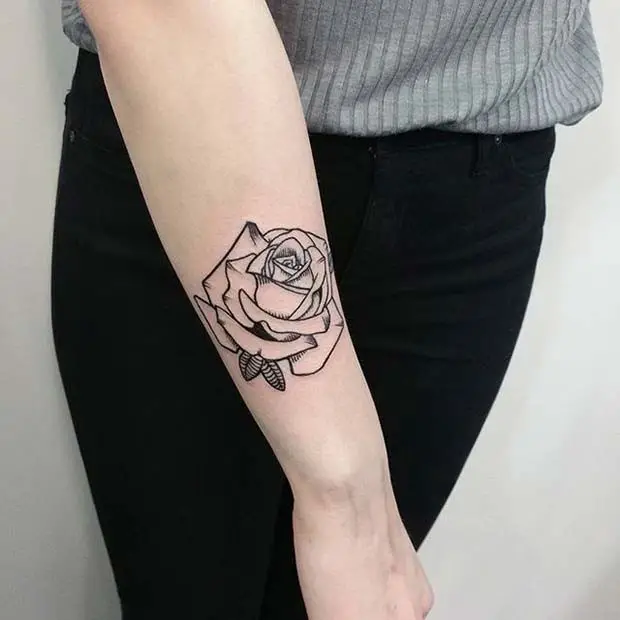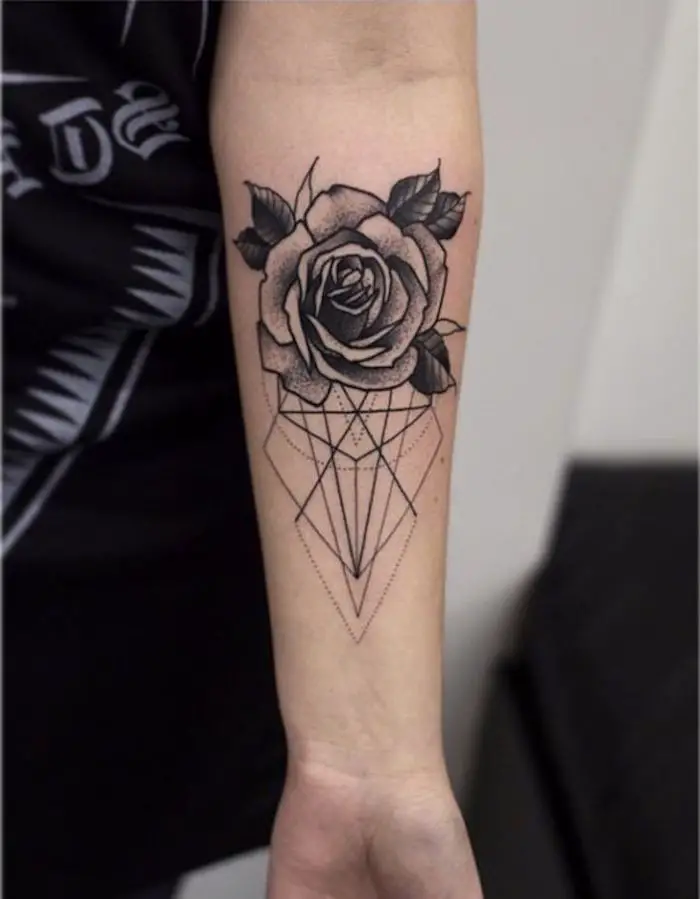 on the shoulder
Let's face it, the rose tattoo is beautiful on any part of the body, it can adapt well to any part and on the shoulder it wouldn't be different regardless of color or size, it's a great choice.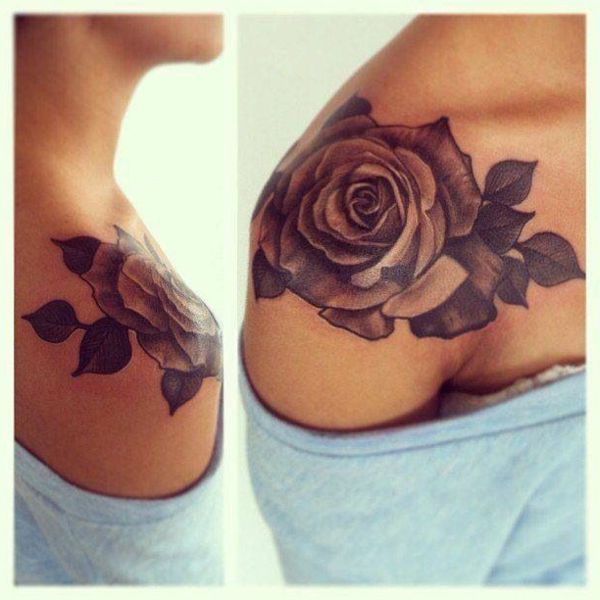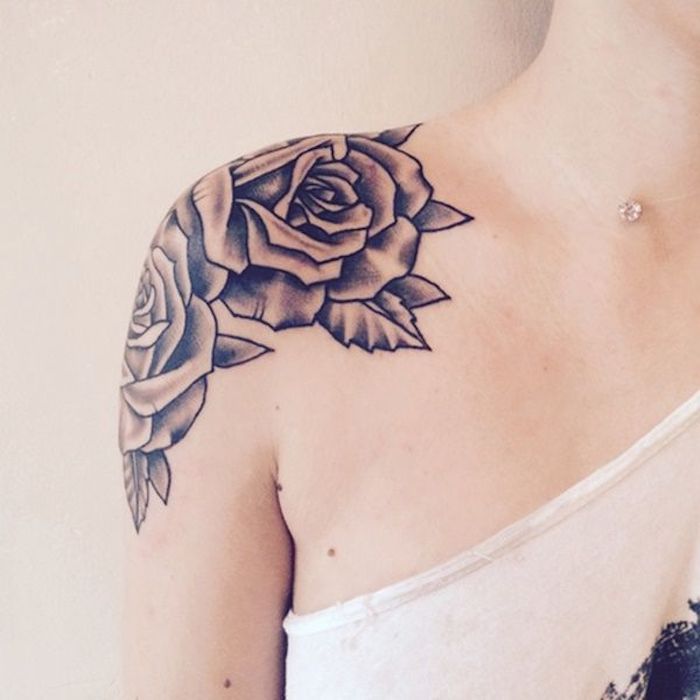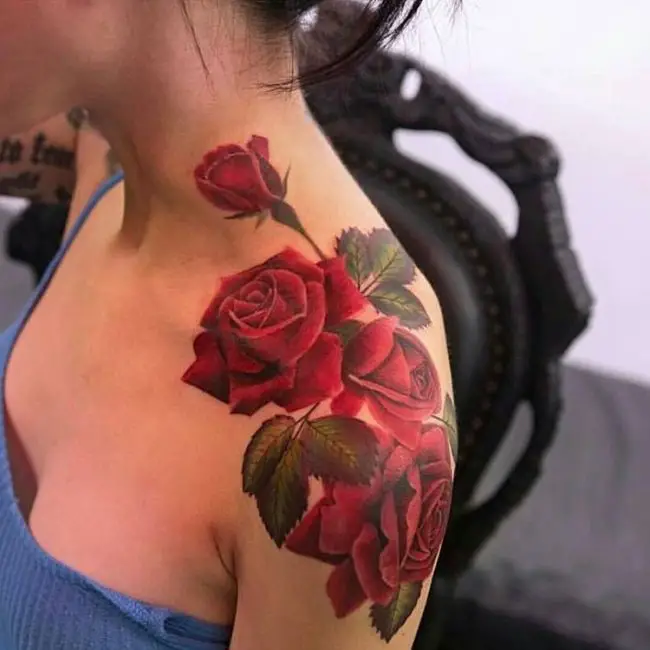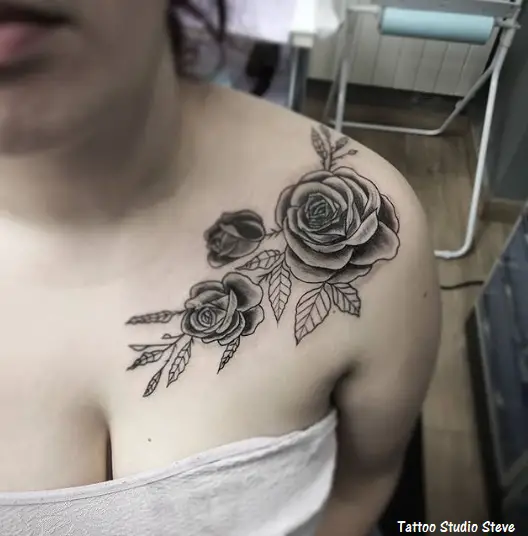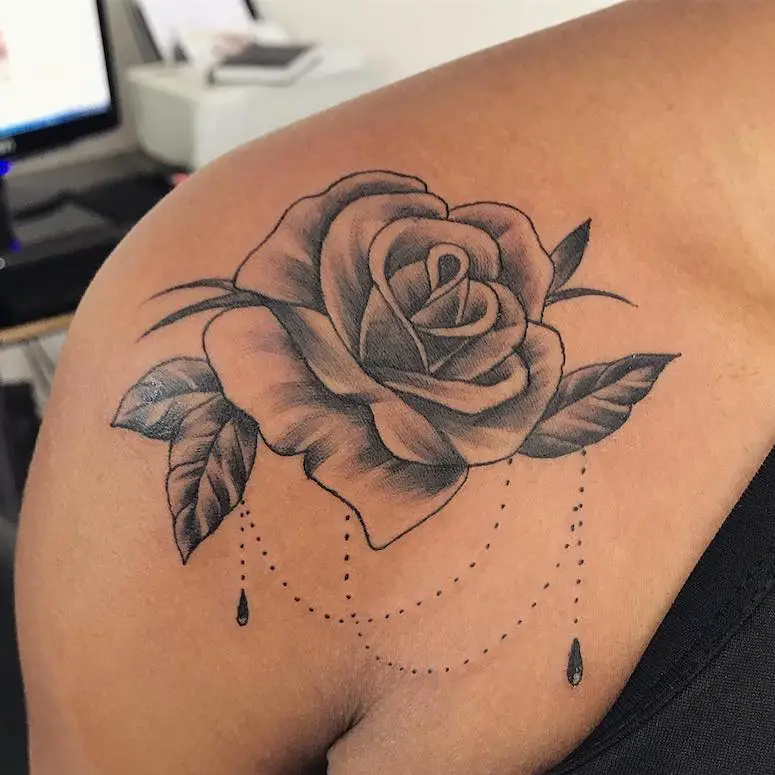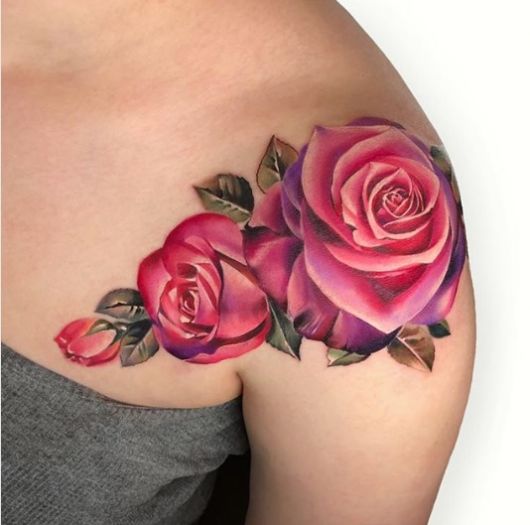 In the thigh
Another ideal place to get a rose tattoo, whether big or small? No matter the thigh you can make the size you want, it is a more common place to be chosen by the female audience, it makes any woman more current.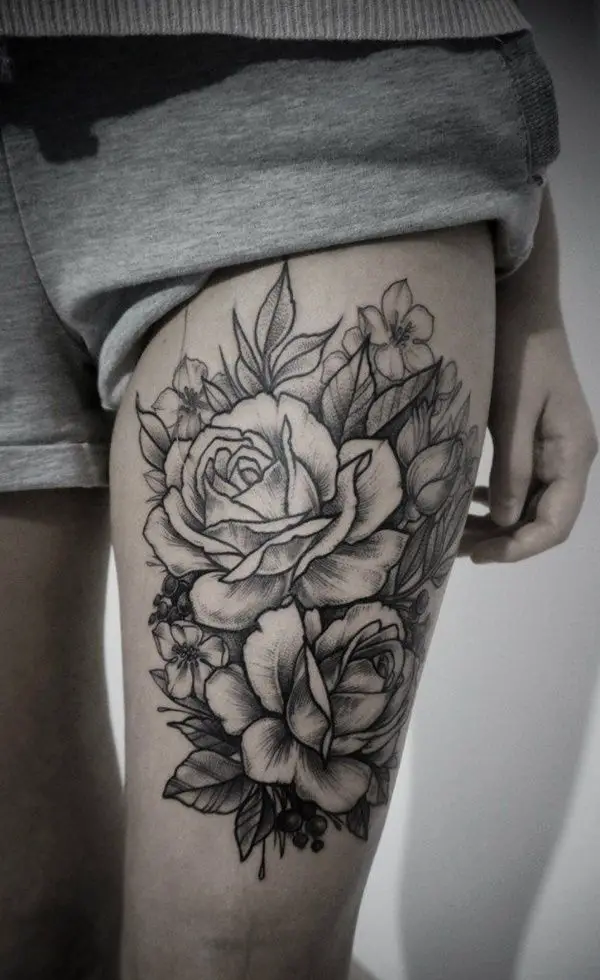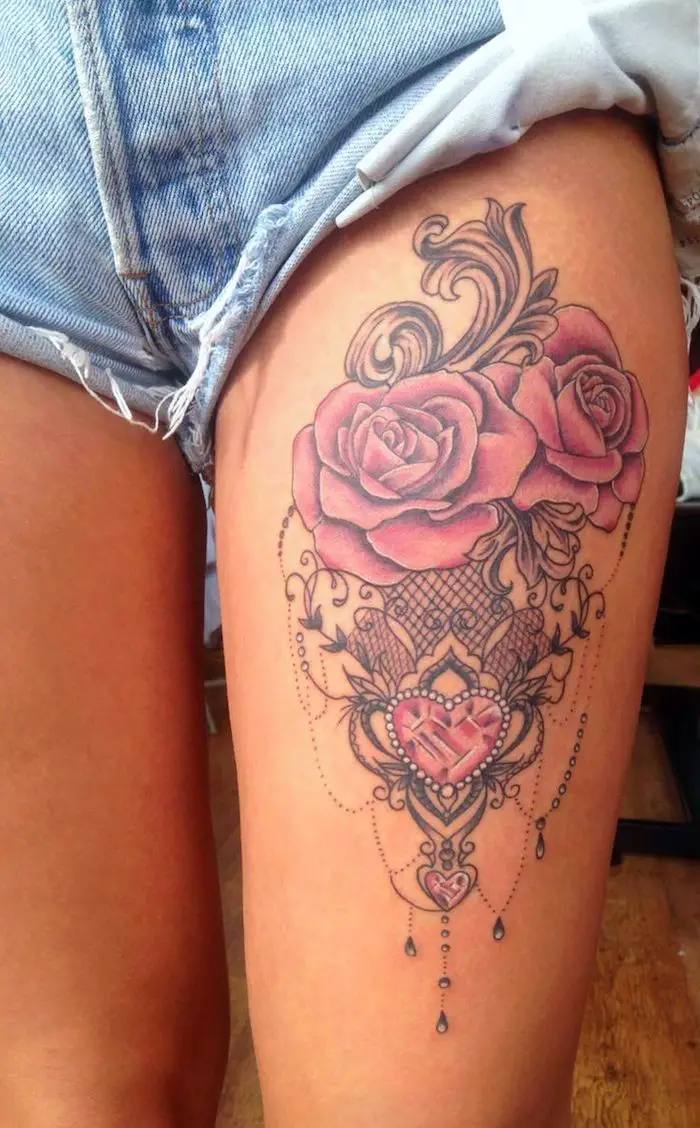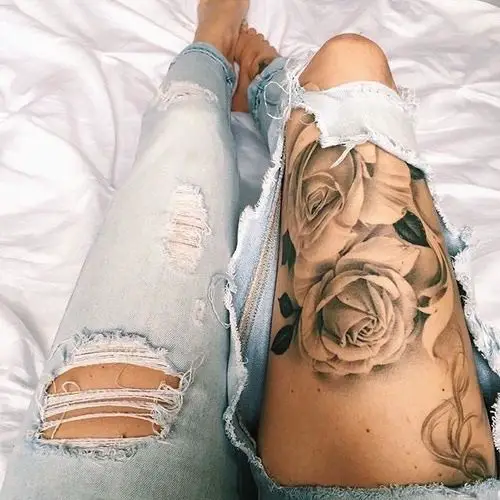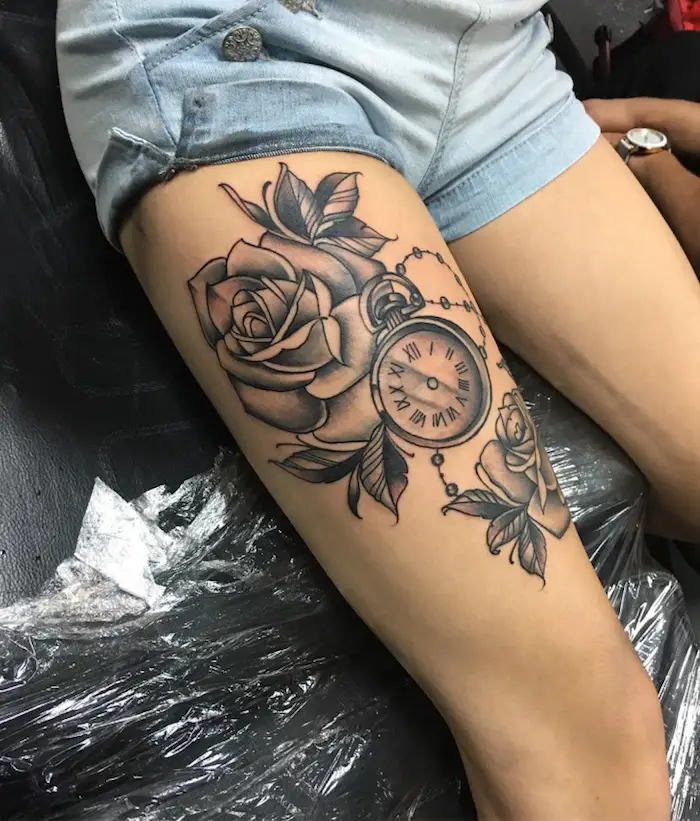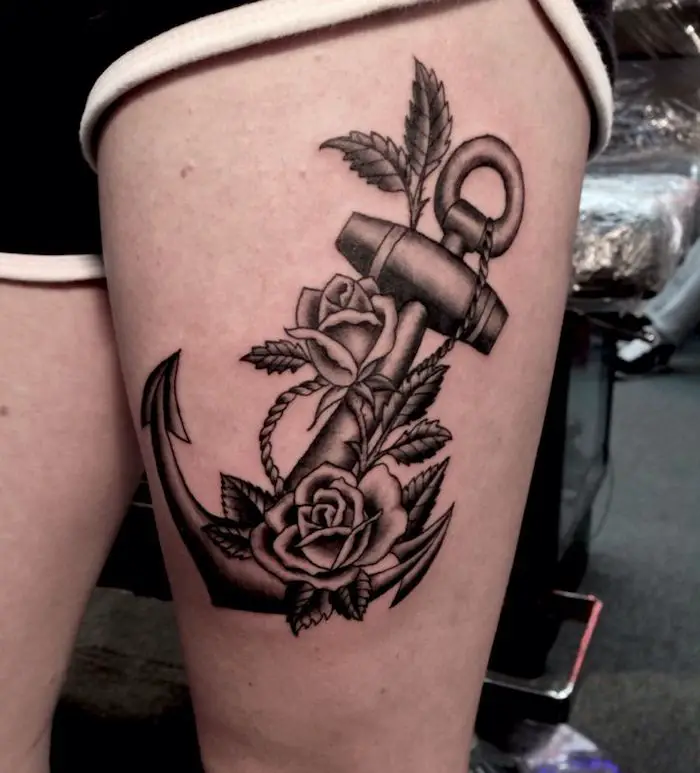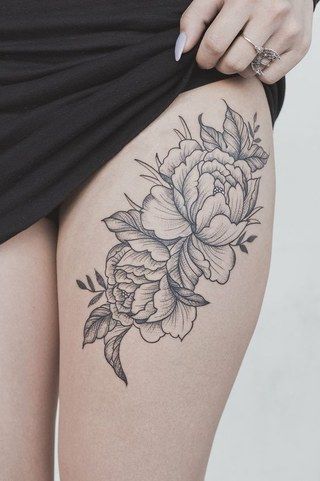 In the rib
This is usually a place where the big tattoos go, how about tattooing a huge rose full of life on the rib, they look amazing, see examples.
Finger Piercing: Know all the details before getting one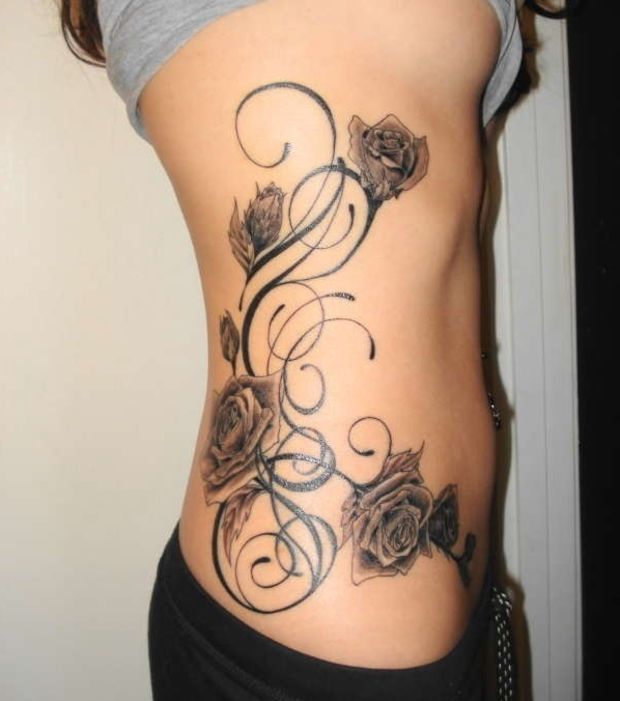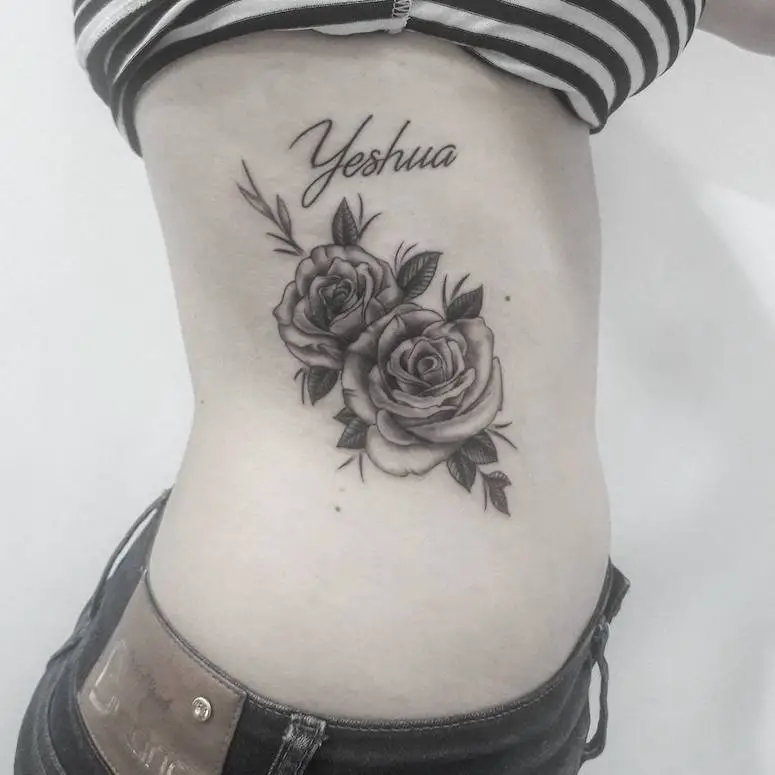 In addition to color, size and meaning, another item to take into account when deciding to get a tattoo of any kind, it is necessary to choose a place of origin and that has good references in relation to cleaning and sterilization of equipment, a salon that it is professional with a guarantee of quality, after all, it would be useless to pay cheaper and leave with a tattoo all smudged and crooked, so do your research.
Delicate Tattoos: 200 beautiful photos to inspire