It is extremely important to have a home office, even though it is small and simple.
It's where we have the most convenience to study, work, use the computer or simply manage our finances in a peaceful way.
It does not matter if the office is in the company or a home-office, it is necessary that the place offers comfort, practicality and a beautiful decoration, thus making the place pleasant for everyone who works there.
With that income only has to increase because it will be more pleasant to stay in the same place every day for hours.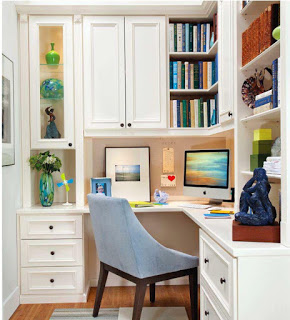 One of the big problems that people who live in small apartments face is knowing how to decorate their home office in a way that makes it practical and functional.
However, with little space this becomes very difficult and therefore it is necessary to have a plan before carrying out any changes since it has to be an elegant professional environment and at the same time it needs to offer comfort to its owner and its customers.
An important factor that must be highlighted and that needs to be taken into account is choosing a style that suits the person who will spend hours in this environment.
For example, a space planned for a lawyer will not have the same characteristics as one designed for an architect.
Given the problem that many have about the lack of space, I looked for some tips on how to decorate a small and simple home office without forgetting good taste and style!
Small and simple office decor: Tips for betting
Colors:
For law firms, prefer more sober tones, especially when choosing furniture.
To expand the space, use light colors on the walls to give the impression of expansion to the environment so that everyone will have the impression that it is bigger than it really is. This helps a lot not to make the room stifling and cramped.
What many have no idea is that our brain can receive stimuli through colors, an example is the color yellow that helps with concentration and is a powerful intellectual stimulant, so you didn't expect it right...
Space utilization:
Use a corner of the room to set up your small home office, you can use planned or compact furniture, so each corner will be used in the right measure.
This example below is perfect because the office was shared with the guest room, it was very nice and functional in addition to having gained a very harmonious decoration.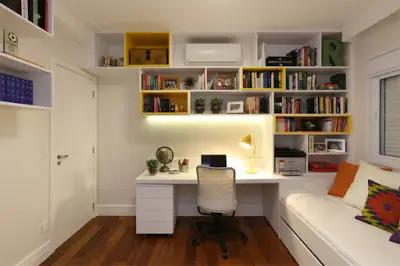 Another cool idea to use space is to use that space under the stairs, which used to be useless before can become a great place to set up your small office!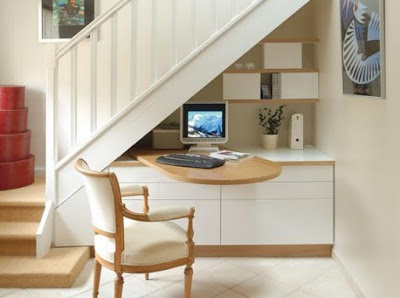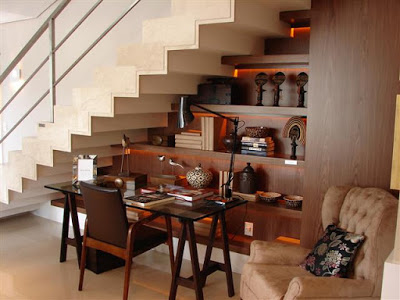 Prefer a clear glass countertop is a good alternative for small places, as it generates amplitude, not to mention that it will bring a modern look to your office.
Use and abuse shelves on the walls to store your belongings such as books, notebooks, in short, documents in general.
Lighting:
Lighting plays a big role in decorating a small office, brightness is necessary to focus on the main desk, which makes working at night much easier.
During the day you can enjoy natural light, so set up your office close to a light point, near a window for example.
Small Home Office Decor – Photos
The decoration of an office needs to be sober and have details that reflect your personality since it is in this environment where many hours of your day will be spent, that is, it will be your second home.
Check out beautiful small home office photos for inspiration!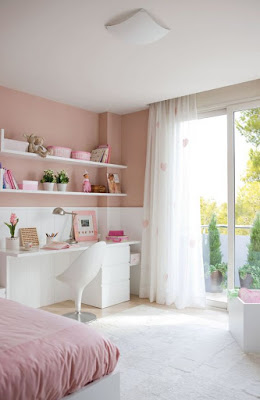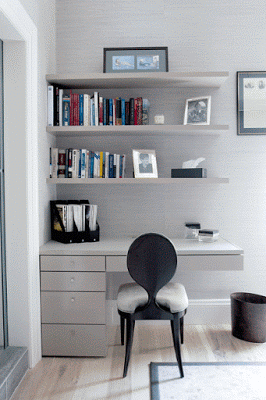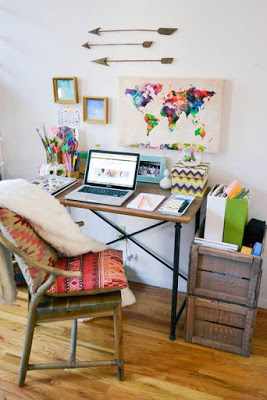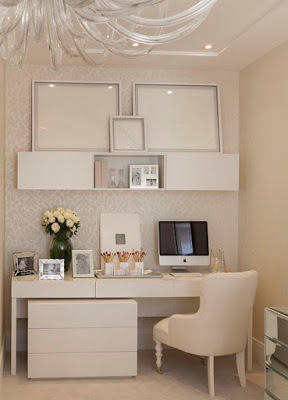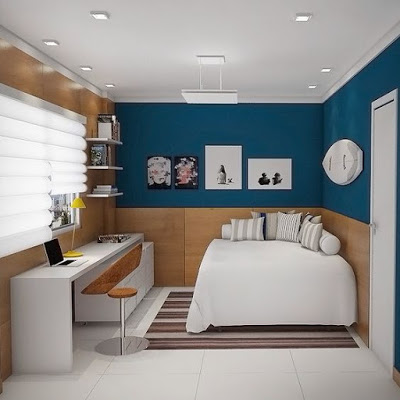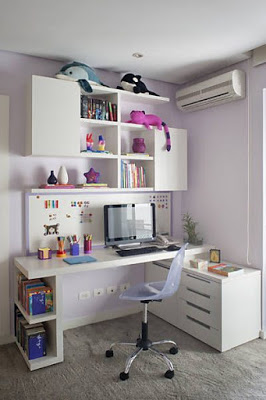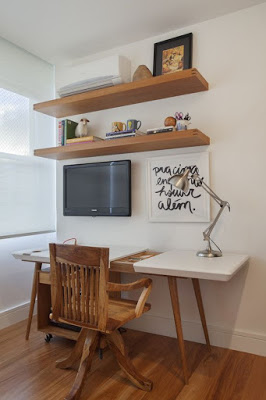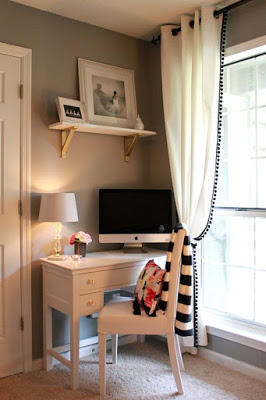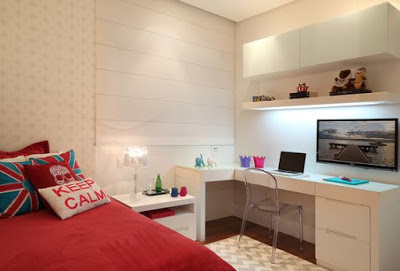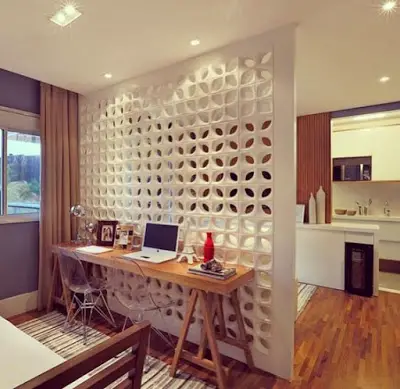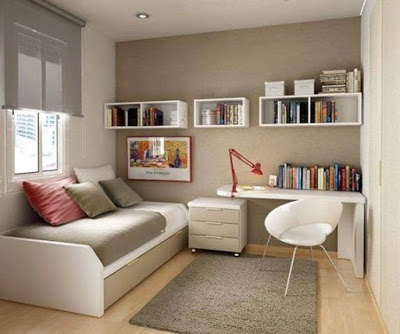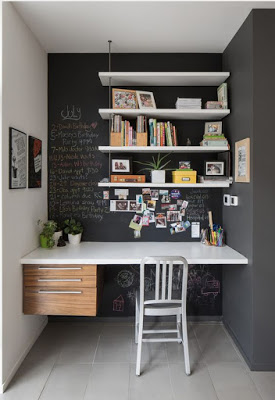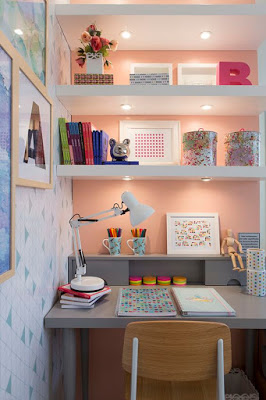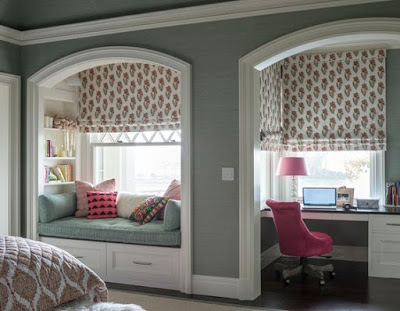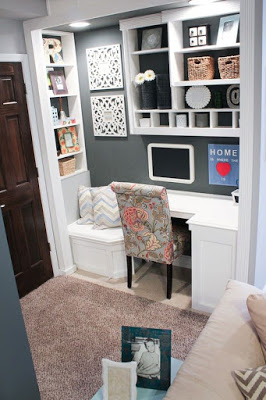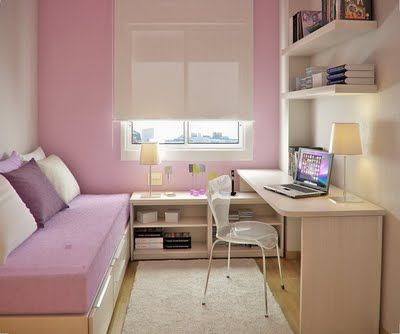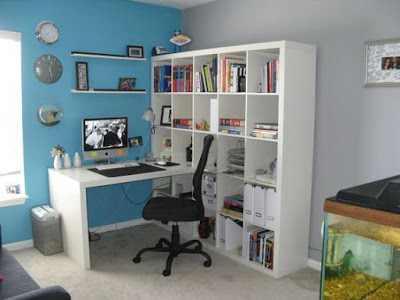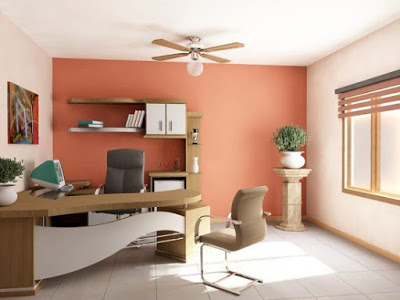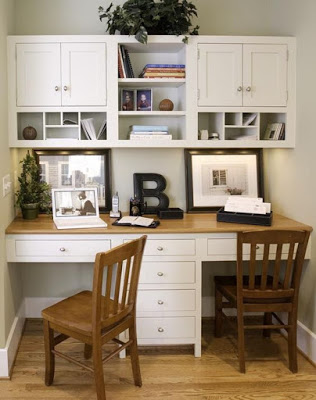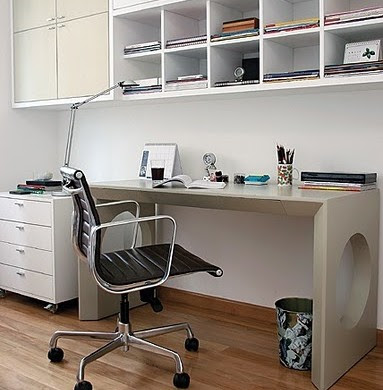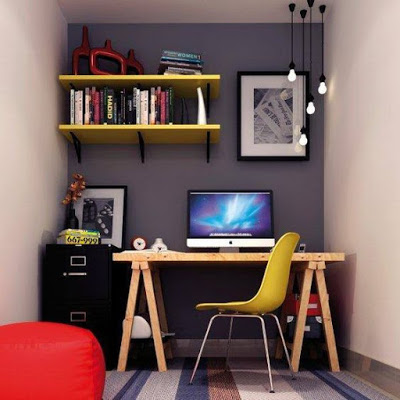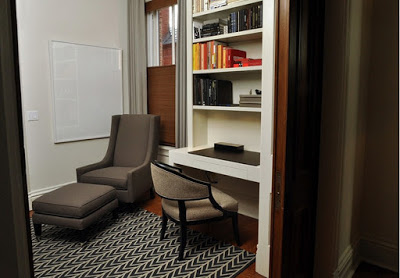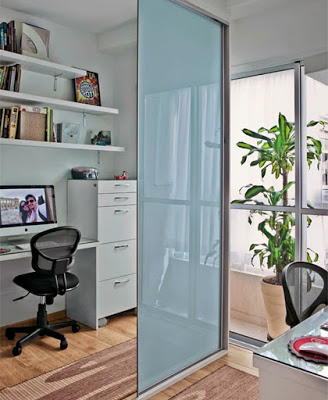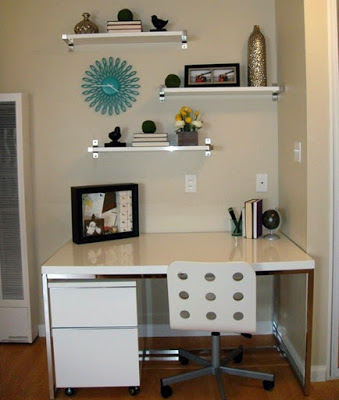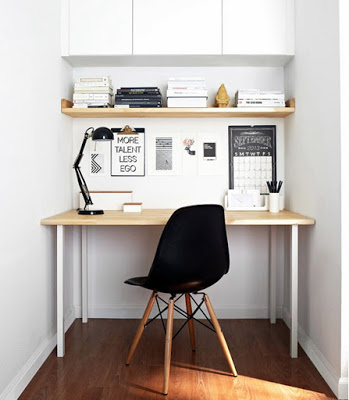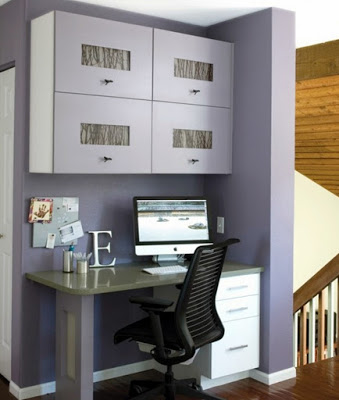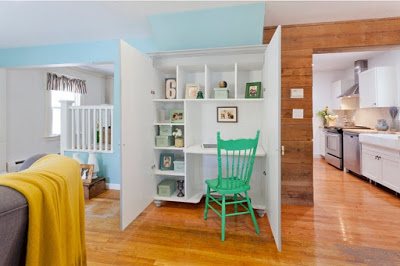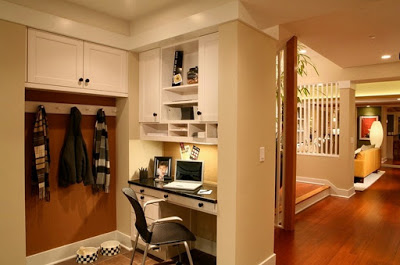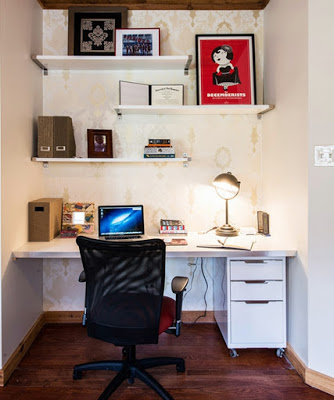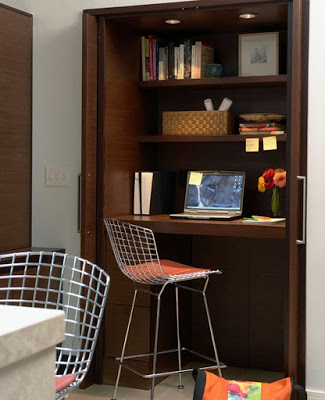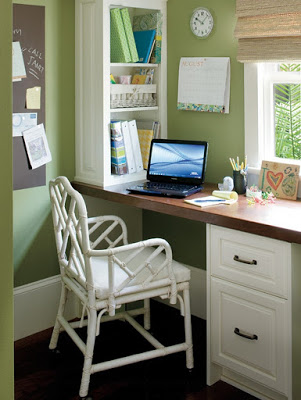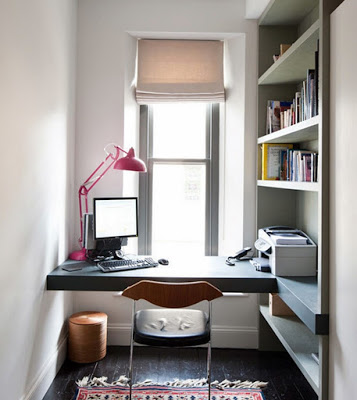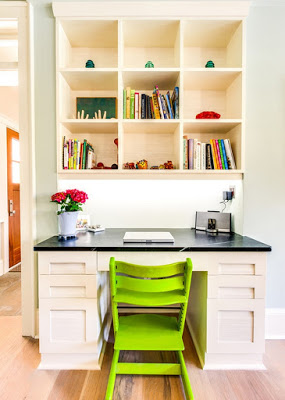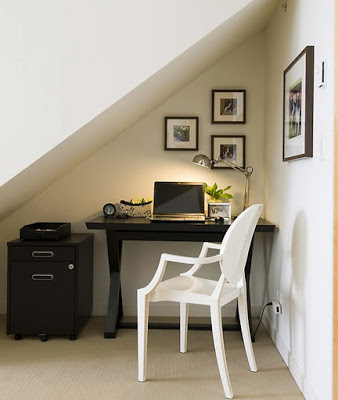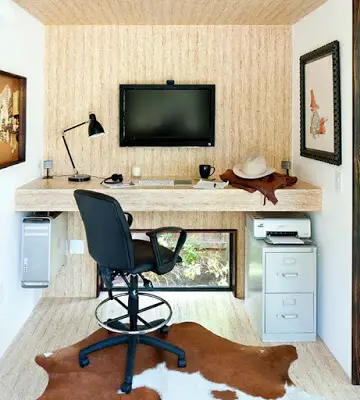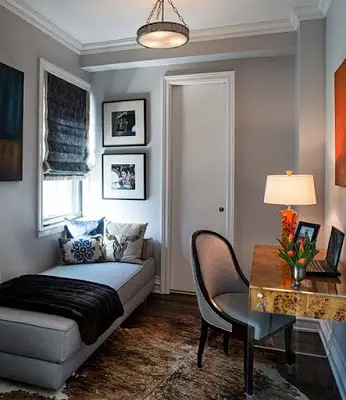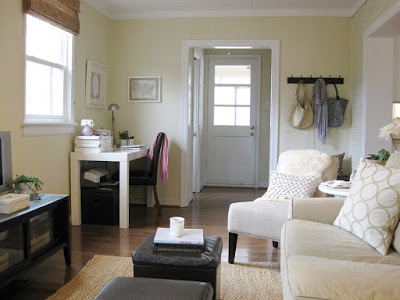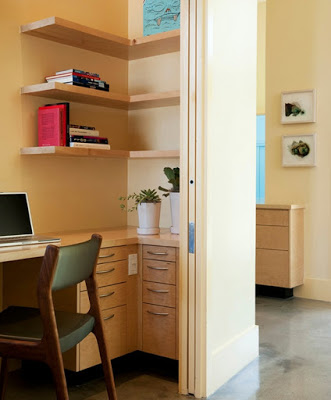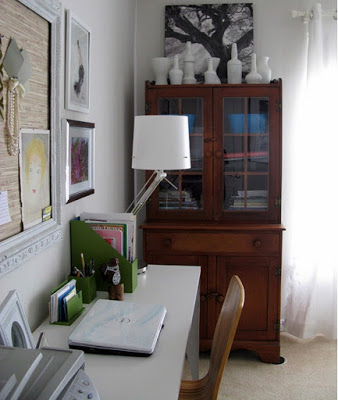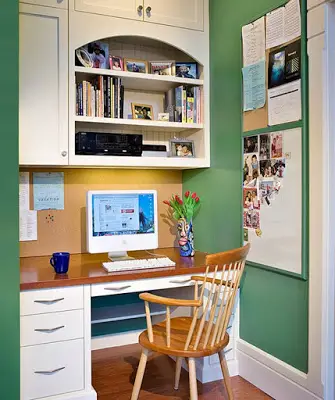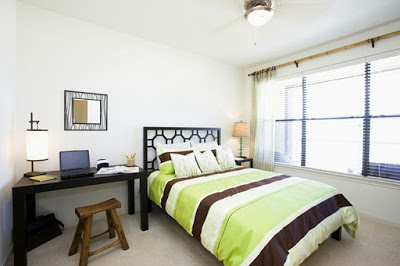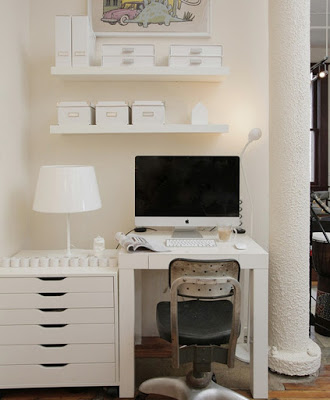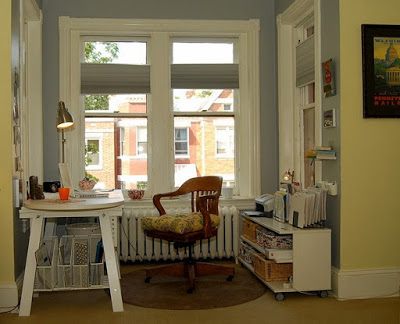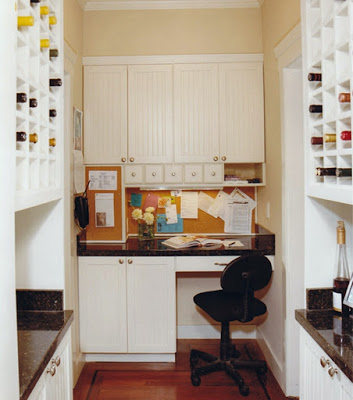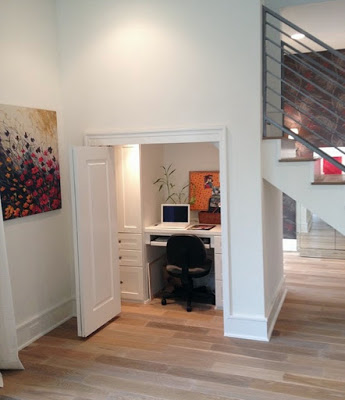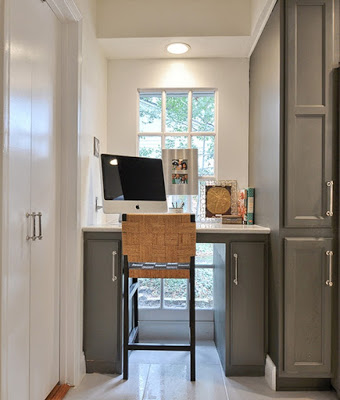 See too:
Industrial decor: 55 inspirations to decorate your home!
Chic Coffee Corner: 42 Ideas for Dining Room or Kitchen
Wall Folding Table: Models that will save space