We all know about saline and its many benefits, but what they didn't tell you is that it can also be used on locks, in addition to being great for nebulization, being used for dehydration, nose washing and other things, the saline solution in the hair works miracles, it seems like a lie, so check out the tips.
Currently there are shampoos, creams and moisturizers for the most varied types of hair, some are cheap, others not so much, but a tip that has been successful lately is the use of saline in the hair, as it is a cheap product that can be found in any drugstore, it can be a great hair moisturizer.
This tip became even more popular when a while ago some celebrities claimed to use saline in their hair and guaranteed that their results are good, Cléo Pires always used saline in her hair and taught Juliana Paes to use it too.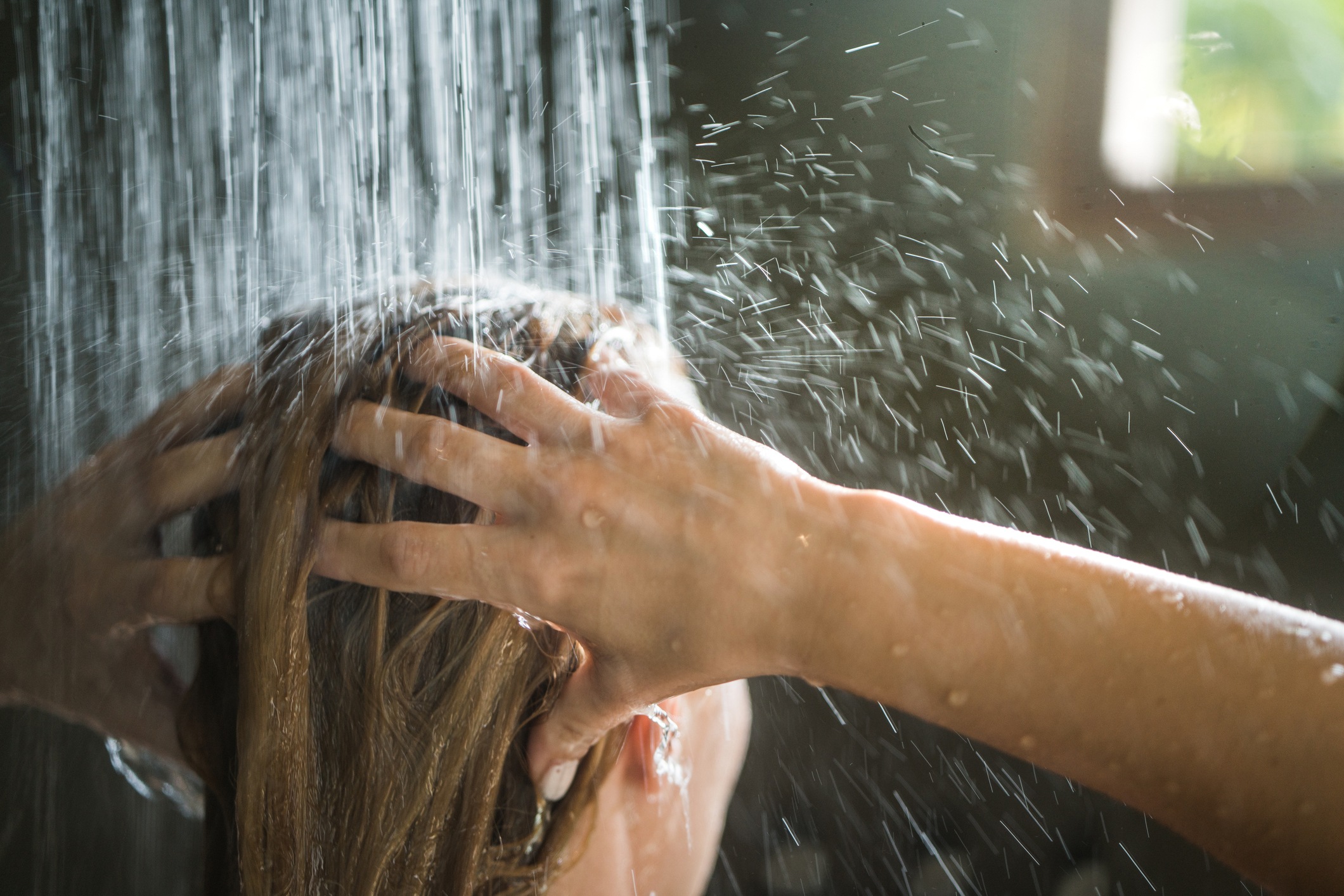 Physiological serum on hair – Benefits
This is not a hair care product, but its benefits have made it so popular that many people have started using it.
In the hair, the saline solution works by balancing the PH which is acidic and also closes the cuticles, thus protecting it from external agents and also taking care of damaged hair.
Problems such as frizz and dry hair can be easily solved just using the saline solution, in addition it is a great moisturizer for the hair, as you can see its benefits are worth it.
How to use saline on hair
For those who want to test the saline solution on their hair, it is very simple and you can do it in three ways, the first is simply to apply the pure saline solution to the hair and for the best result, just apply a good amount of saline solution in the last hair wash. When taking a shower, it is not necessary to wash, just pass a towel to give a light drying.
Another way to use it is by mixing a little saline solution with a little water in a spray bottle and spraying it on the hair, it is not necessary to wash after applying.
As a third alternative, place your preferred hydration or reconstruction mask in a container and mix with a spoon of saline solution, mix until it forms a homogeneous paste, coconut oil and bepantol can also be added to the recipe, then apply to the hair
Physiological serum on the face: Benefits
In addition to being great for the hair, the saline solution is also a great ally in the care of the skin of the face, this product that costs on average 5 reais and can be found in almost any pharmacy is really very good.
It is great for hydrating the skin, this is because its pH is similar to that of the skin and is easily absorbed, it is even better than water for washing your face as tap water often carries large amounts of chlorine.
But because it is liquid, its effect is not prolonged, so it is essential to continue using other types of moisturizers to keep the skin always hydrated without increasing oiliness.
How many times to use hair during the week
Many people have doubts about the number of times their hair should be washed a week, this is a common question as there are several divergent information out there that ends up not really knowing the correct amount of times.
But this is not a question that can be answered exactly as each person is different from one another, drier or finer hair has a different wash interval than more oily hair, for example.
For those who wash their hair every day, every 2 days or more, if you want to use the saline solution every day too, there is no problem. How many times should we wash our hair during the week?
The more you know about your hair, the more you'll know how to properly care for it, so always try to find out about your hair type and always use products designed for it, so you won't spend hours and hours fighting with it in front of the mirror.
What does science say about saline in hair?
For those who think that blogs and testers are creating amazing hair experiences, Dr Lucas Fustinoni explains about the real benefits that the serum can promote in the hair and how it helps to regulate the PH.
How to use serum in hair
In addition to regulating the PH of the hair, the saline solution can also be used in treatments to dilute the mass a little, in the day after and several other tips. See in the very detailed video by Abner Matias.
Using the product in practice
Oeslanhiny Nunes on her channel shows how to apply the serum on her hair, see the whole step by step and do it yourself at home too.
See too:
How to use Henê in Hair: Advantages and Disadvantages