The behind-the-ear tattoo is a very popular choice, and it's no wonder that regardless of whether you choose to be male or female, they always look beautiful.
Who never wanted to get a tattoo in their life, right? It is true that this idea has crossed the minds of many people, after all nowadays the tattoo has become one of the requirements for those who want to be in fashion.
This incredible world of tattoos is very diverse, and with that it can meet the most varied tastes, there are those who like larger and more colorful tattoos, for example, as there are also those who like smaller tattoos and with finer traits, well whatever. whatever size you will always have a tattoo that suits your taste.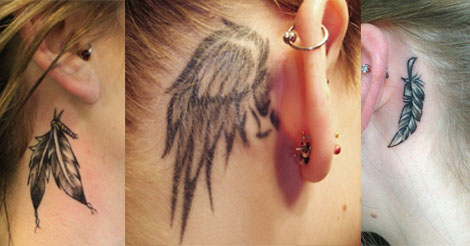 Today's tip goes to those who are thinking of getting a tattoo behind the ear, which is a strategic place that, with the right design, can make anyone even more charming.
Does a tattoo behind the ear hurt?
This is an issue that will depend from person to person, there are people who are more sensitive to pain, while others don't even care.
The fact is that even if it's little it will always hurt, now behind the ear pro being a place that doesn't have much fat will hurt a little more, but it's a tolerable pain.
So you're still not sure if it's the behind-the-ear tattoo you want to do? Well, here are some great image tips with their meanings to serve as inspiration and help you choose.
Tattoo behind the ear for women – Photos to inspire
Ideal model for modern woman who despite being in a place without much space.
It is possible to make tattoos from the smallest to a little larger, whether it's the design of a flower, a phrase or any other.
And then, anxious? Well, without further ado, let's now see some super charming models, maybe this article will help you make that decision.
writing
Do you think that behind the ear won't fit that sentence that makes perfect sense in your life?
Well, after seeing the images below, your concept will totally change, in addition there are small phrases that have a deep meaning.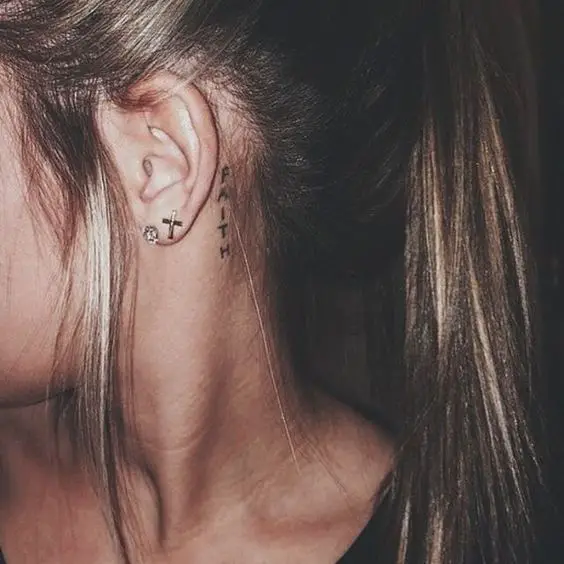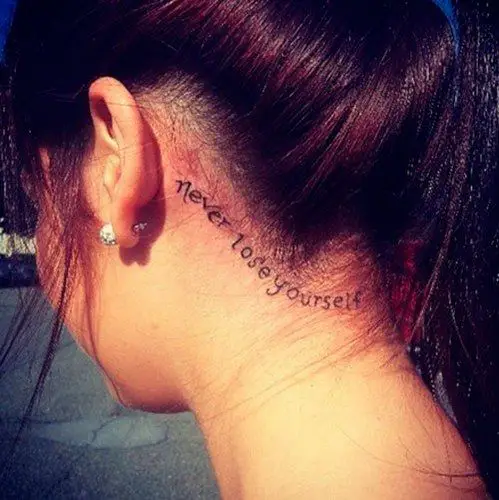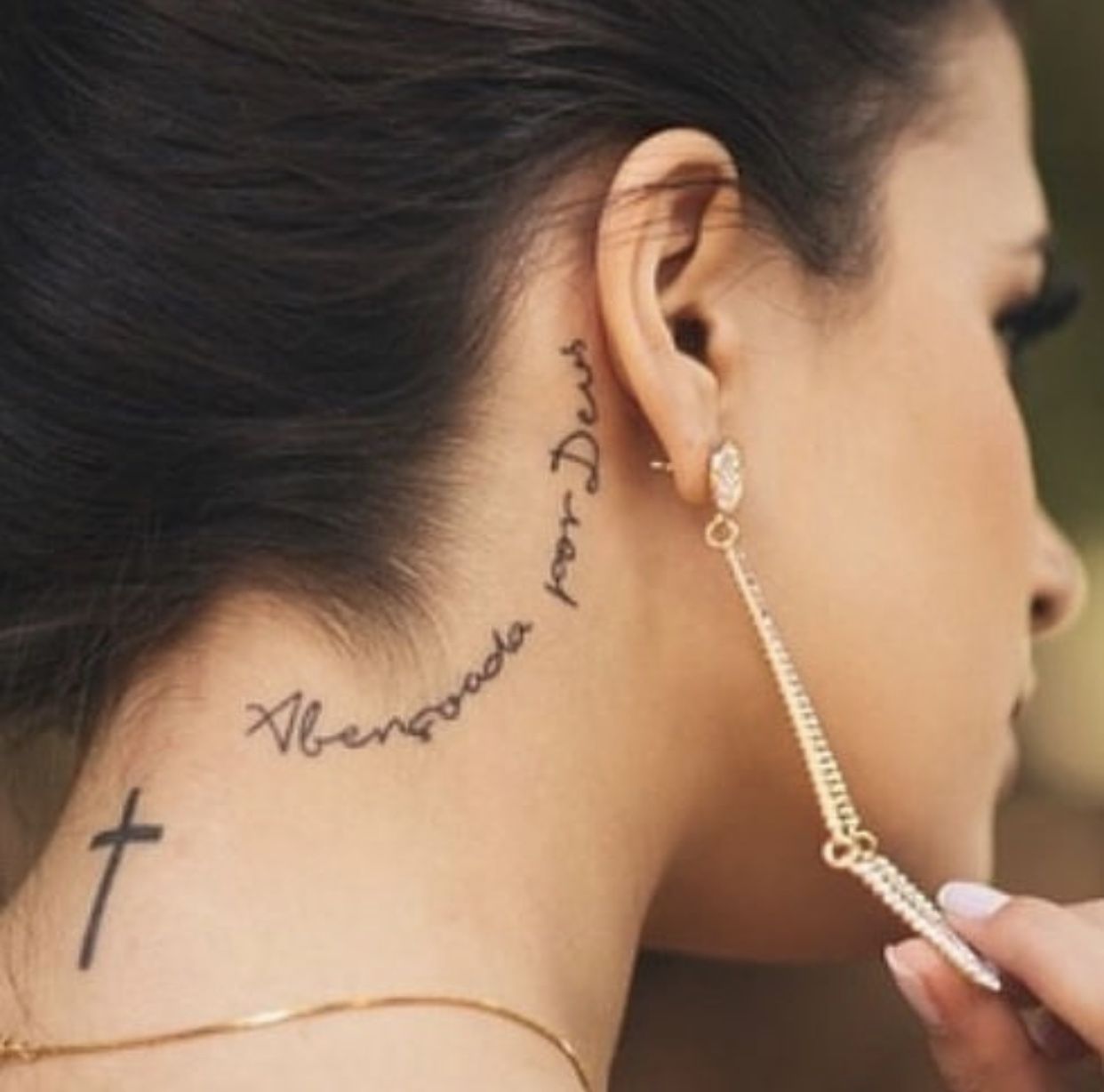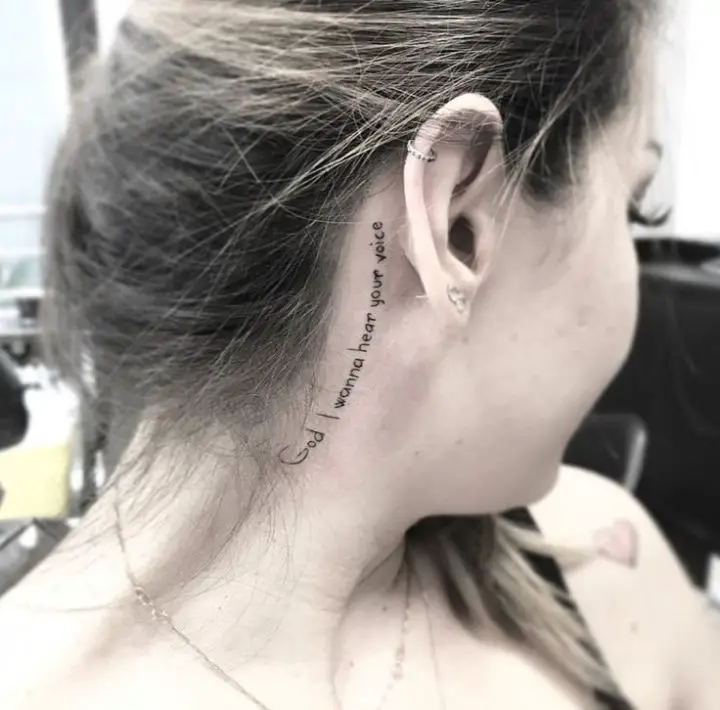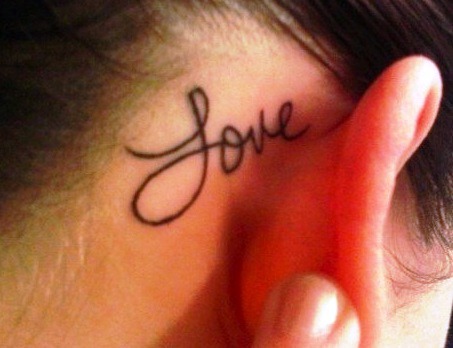 Phrases for Tattoo: Ideas and Photos to get inspired
butterflies
For those who like to get tattoos according to their meanings, they will love choosing the butterfly as a behind-the-ear tattoo.
As we know, in its life the butterfly goes through some stages but the most important is when it goes from larva to butterfly stage, in the meantime metamorphosis occurs.
Transformation is its main meaning, ideal for people who are always changing and adapting throughout the days.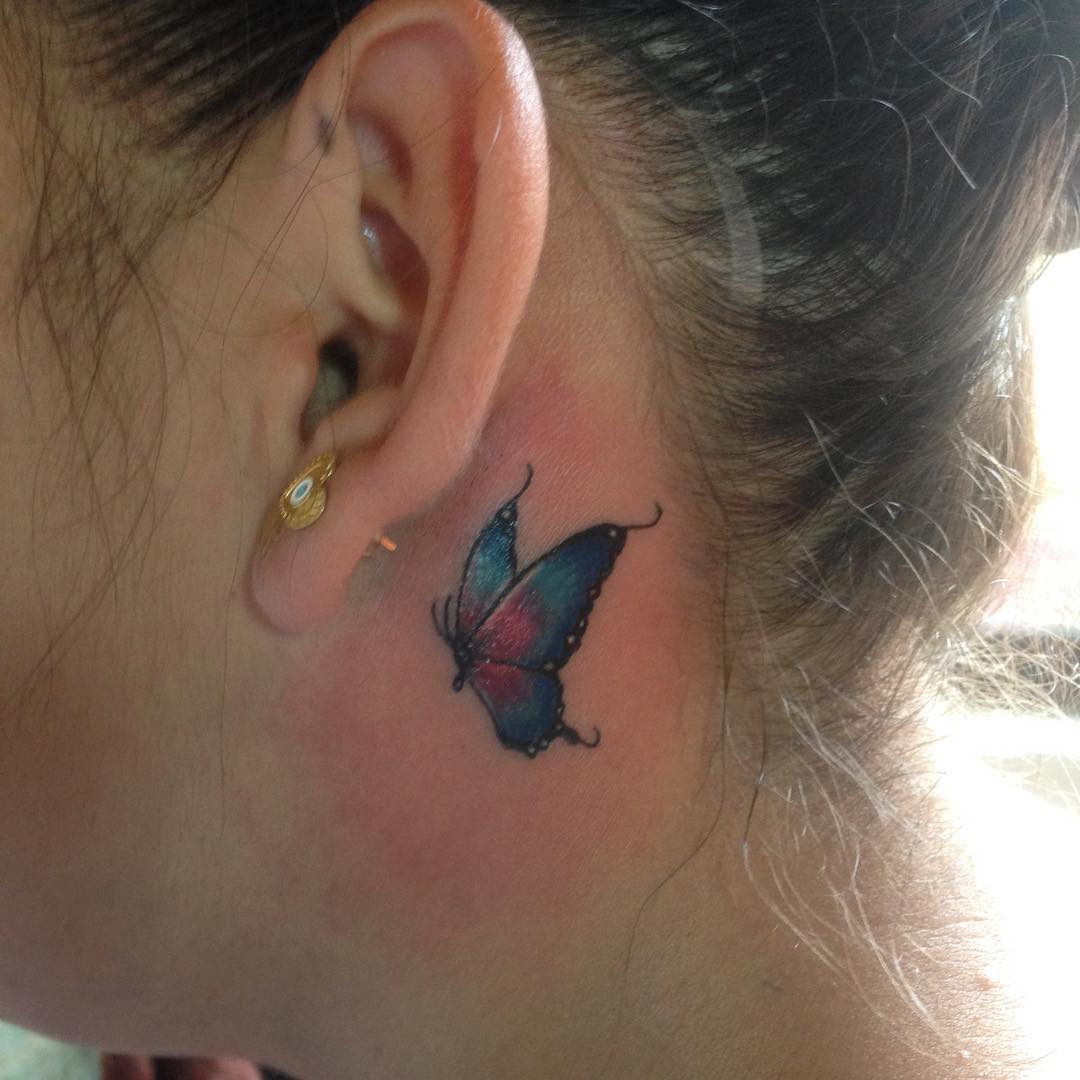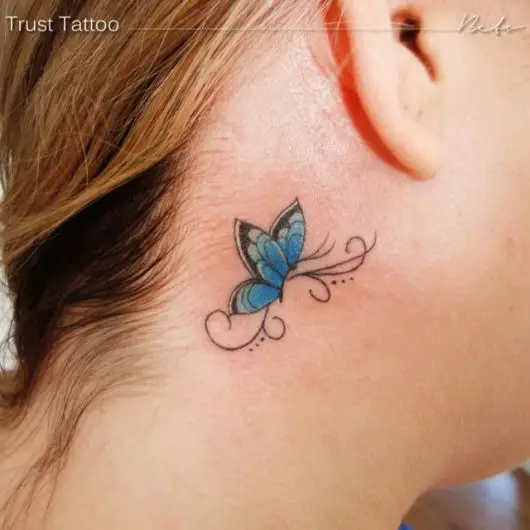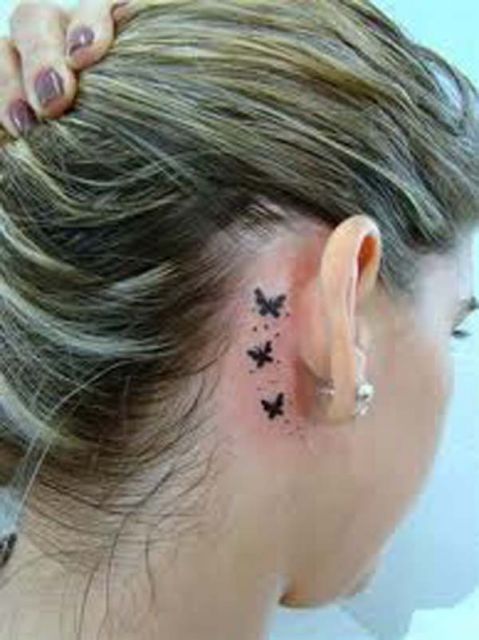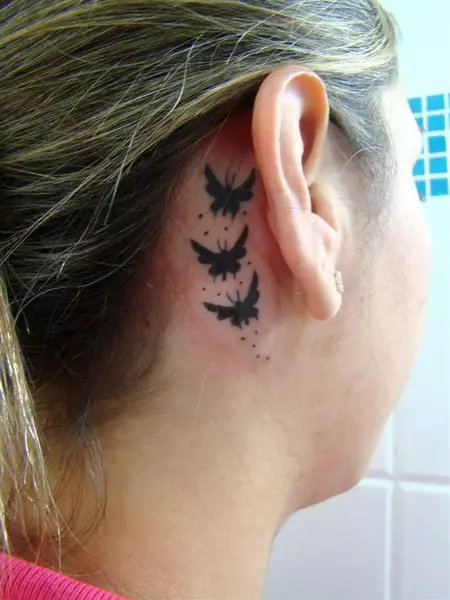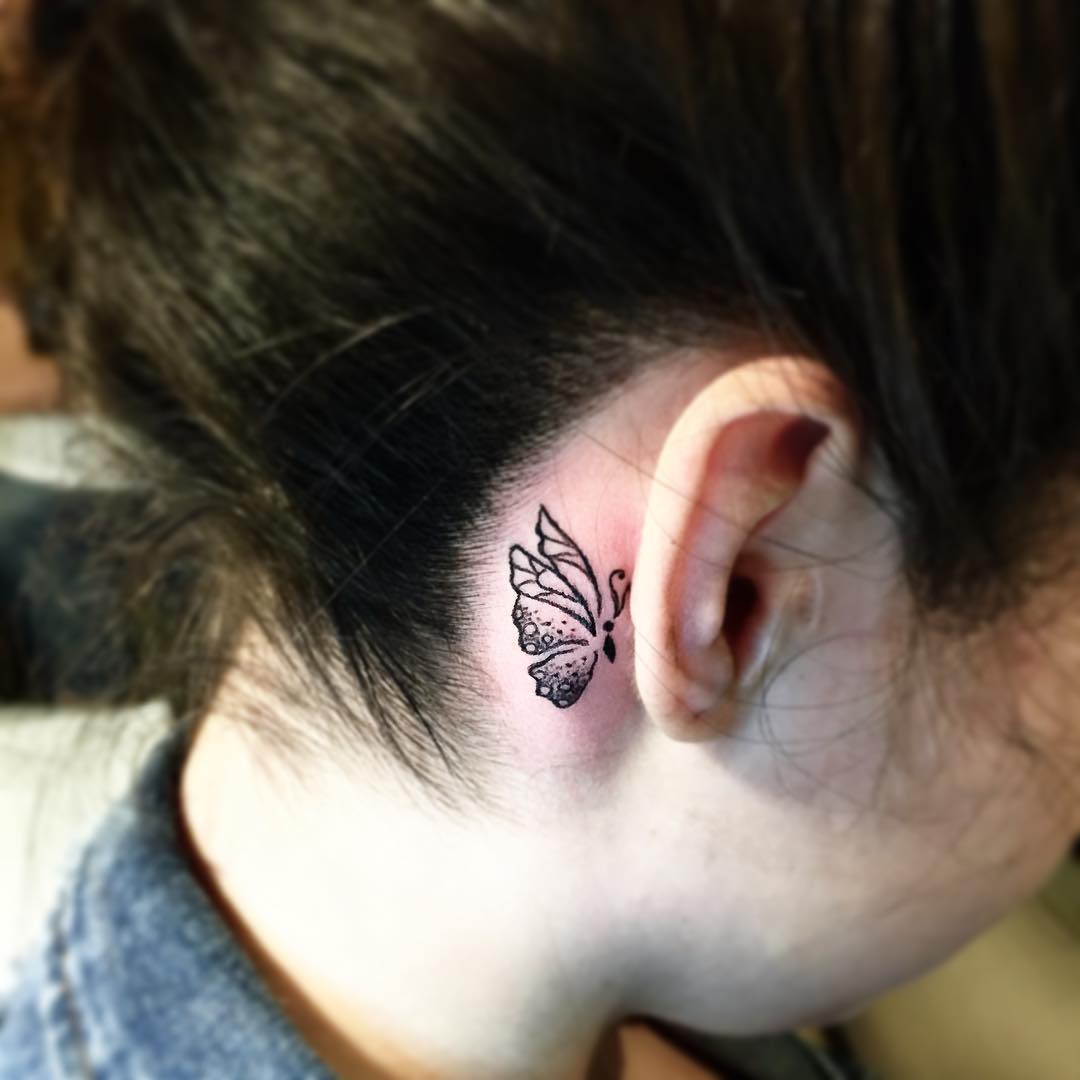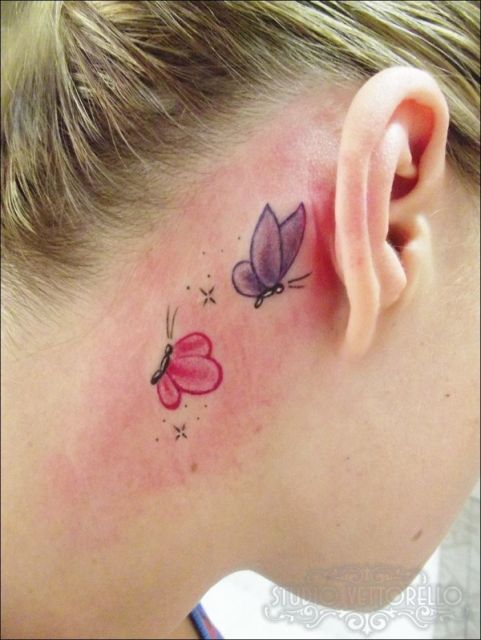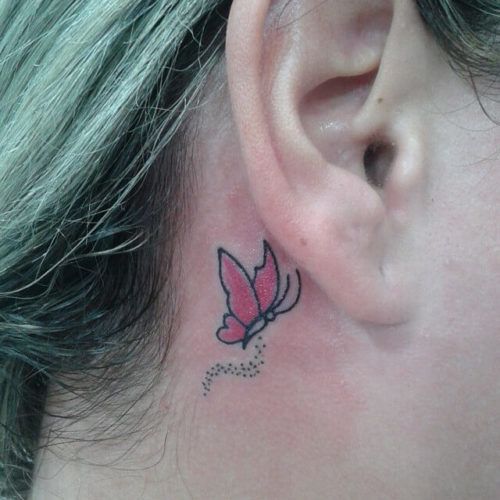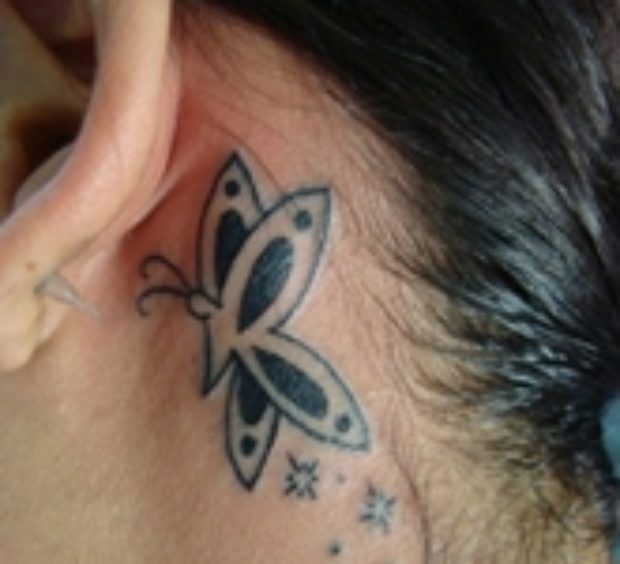 Delicate Tattoos: 200 beautiful photos to inspire
delicate
The delicate behind the ear tattoo is ideal for women who like thinner and more feminine features, in addition they can be super discreet and if you want to hide it, just let your hair down, see some examples.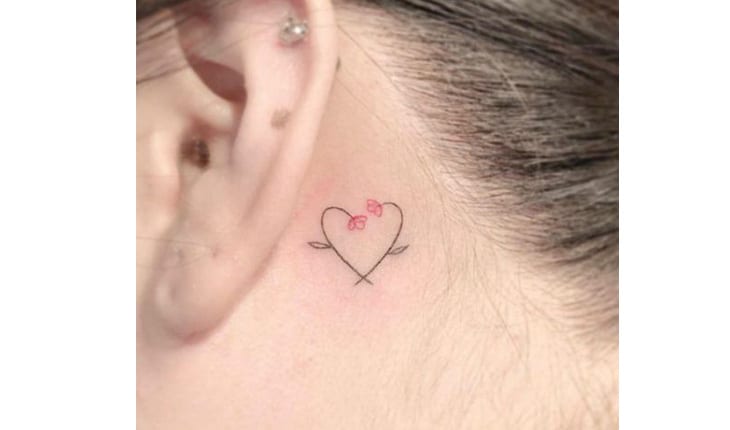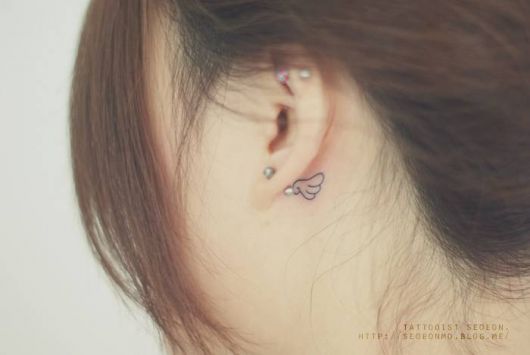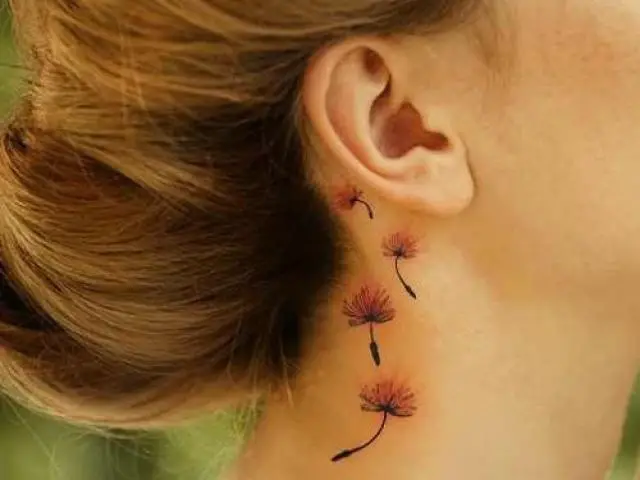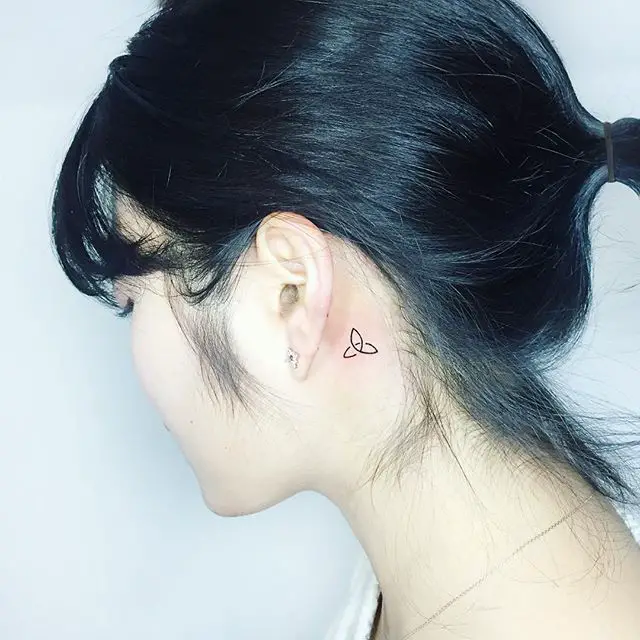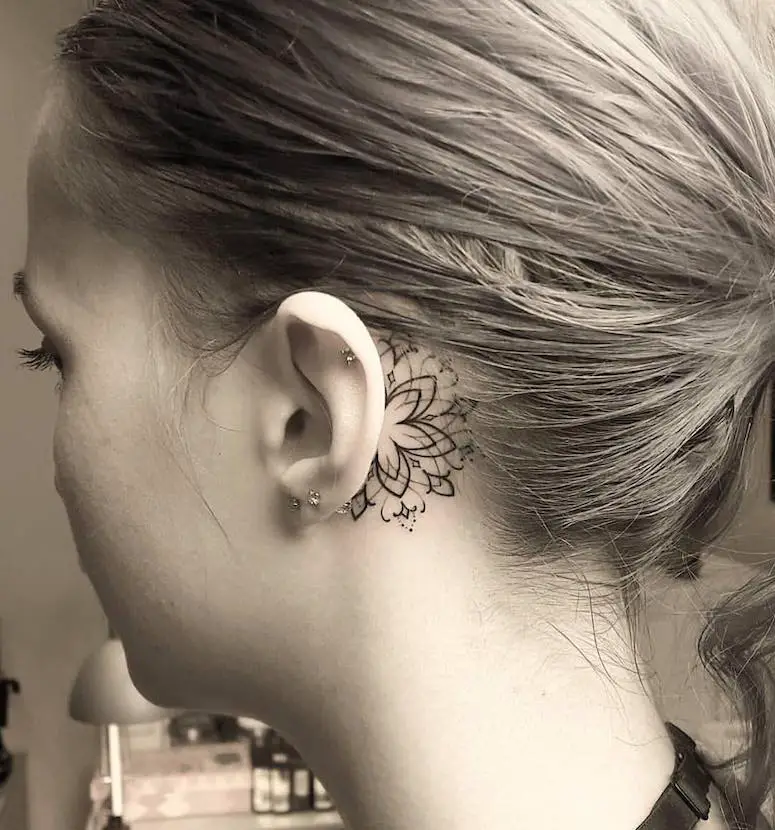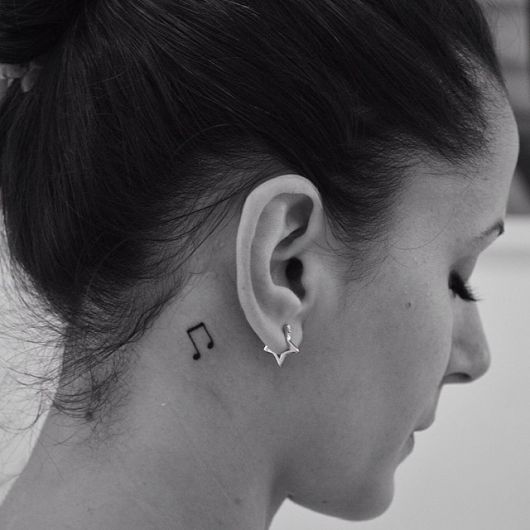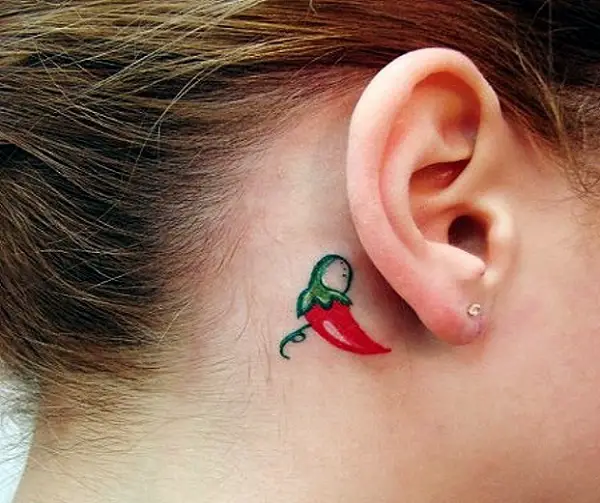 Tattoo on the back of the neck: 35 inspirations to choose from
Flower
It also fits into the category of delicate tattoos, in addition they look super beautiful and make any woman even more feminine and provocative at the same time.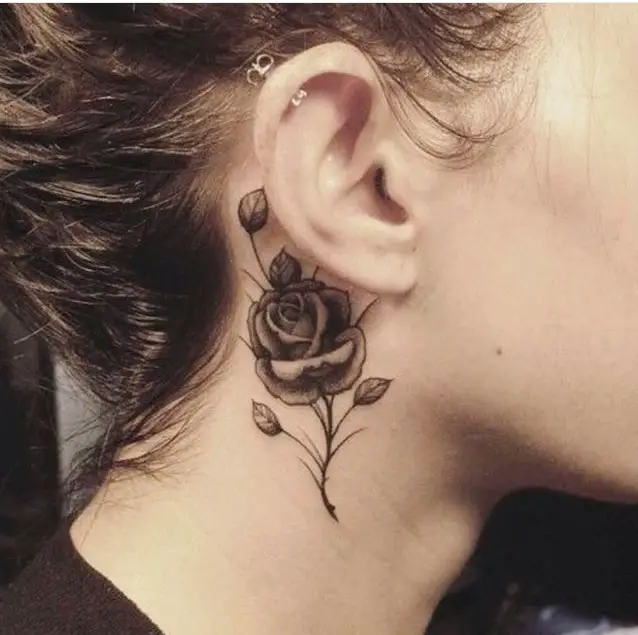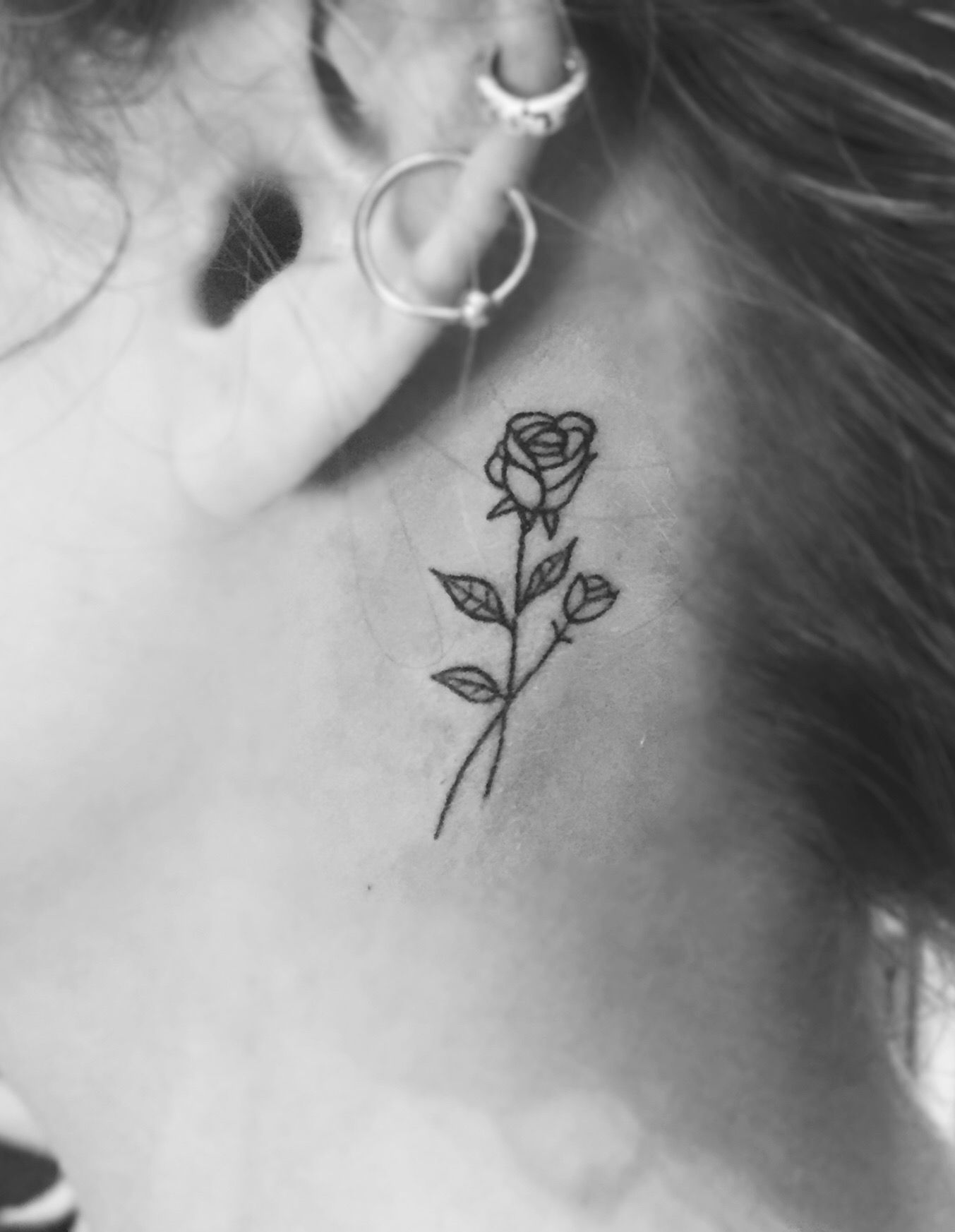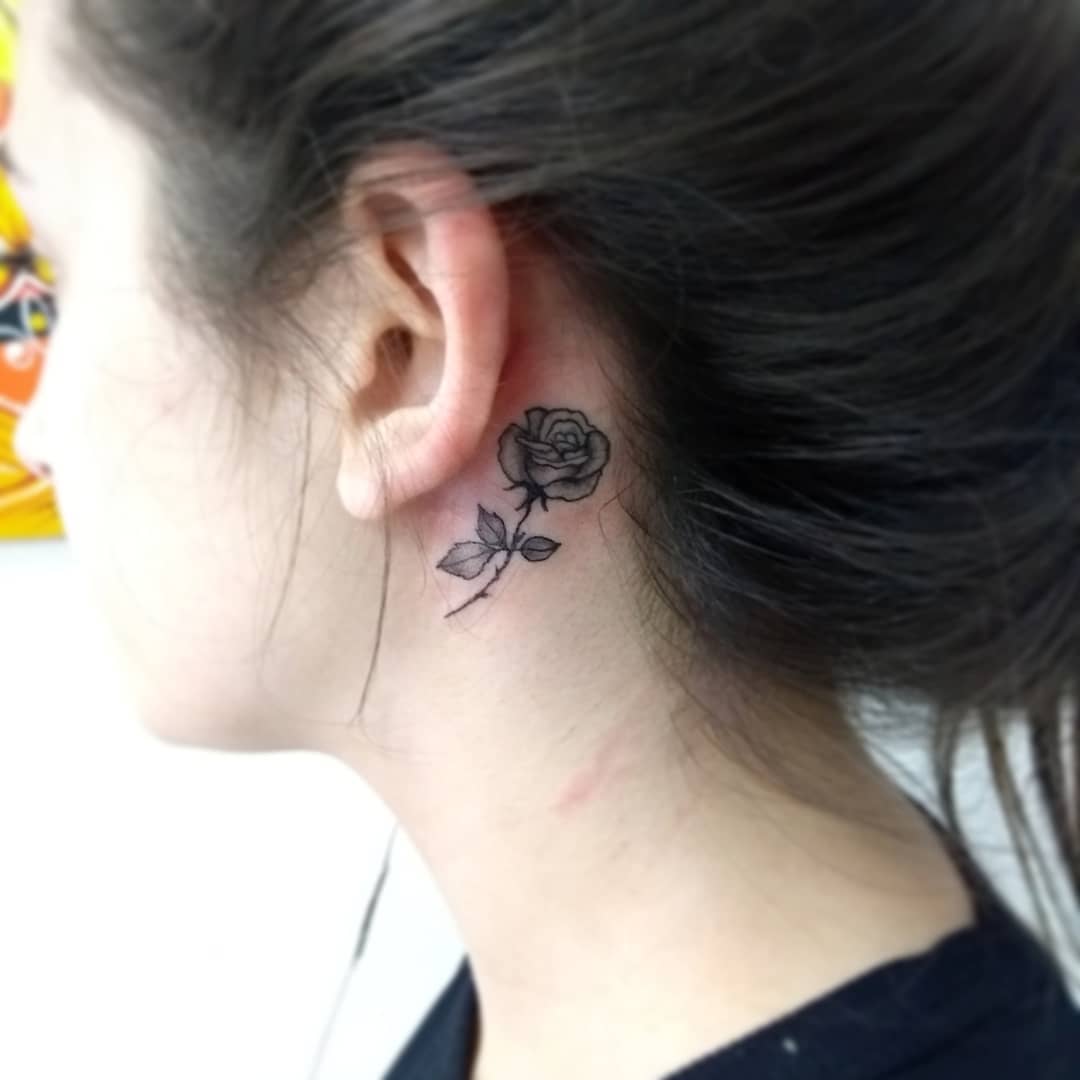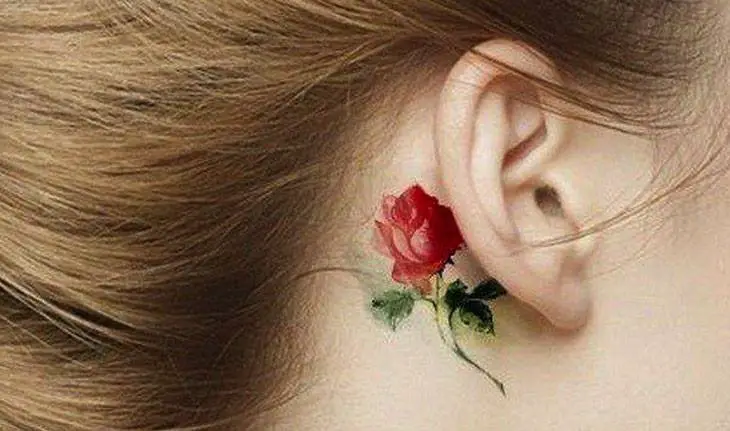 The 35 best rosary tattoo photos for you to do
Feather
Want a more colorful tattoo? No? Black and white then? Well, it doesn't matter if your choice is the feather tattoo, you can do it either way.
It may not have a specific meaning but it is certain that it will be beautiful, see some examples, who knows if this is your choice.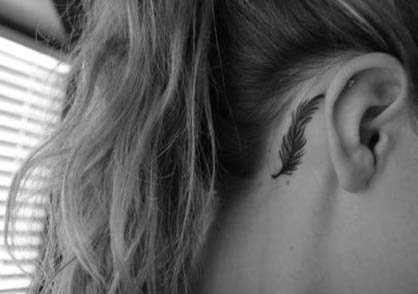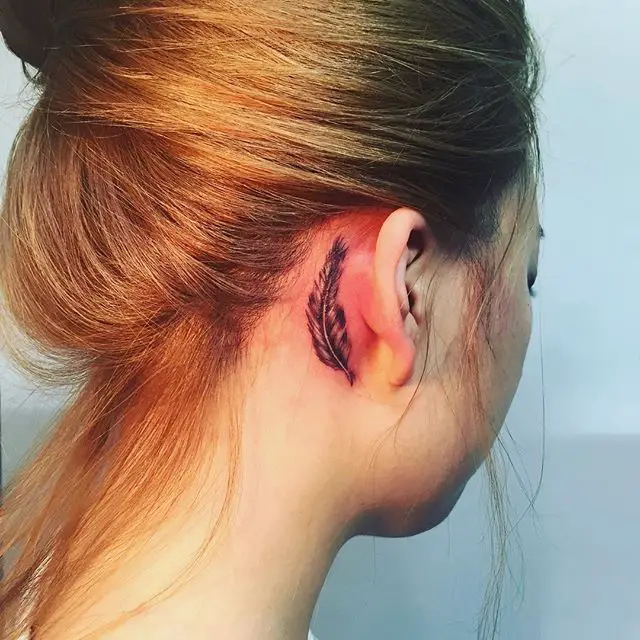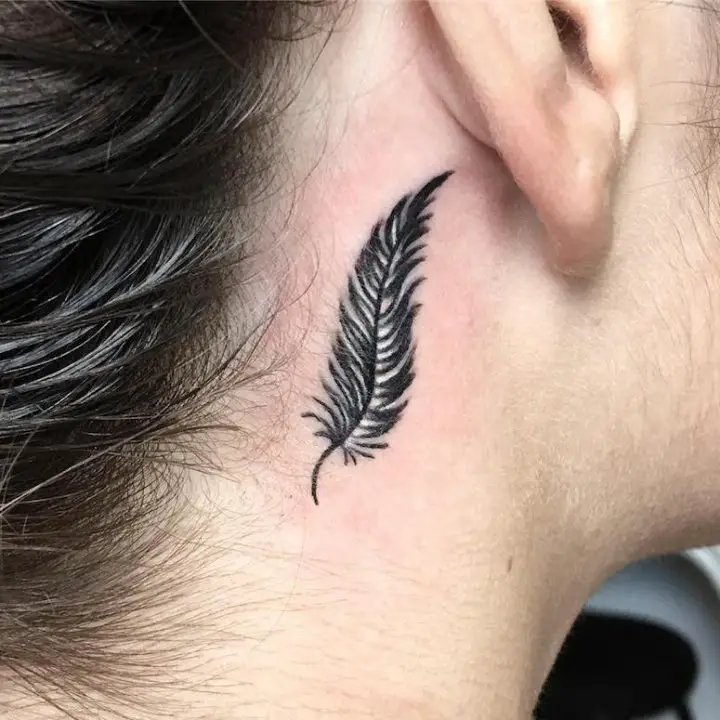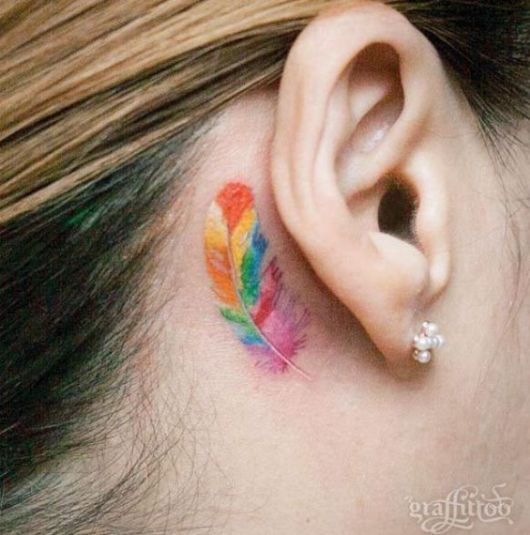 See too:
Gratitude Tattoo: 46 Clicks to Get Inspired
Crochet Earrings: Models with step by step and Graphics