One of the most traditional hairstyles that exist is braids, they can be done in different ways and ways, being perfect for different occasions, whether for everyday life or for more formal occasions such as weddings, outings, work or even for the gym, as it is a simple but elegant hairstyle, it adapts very well to different look proposals.
Girls who have short hair have great difficulty when it comes to innovating their hairstyle because not all hairstyle models look good on their short locks because the strands may not hold properly. So if you have short hair and are looking for a hairstyle that you can do with your hair and that is beautiful first, check out our braiding tips.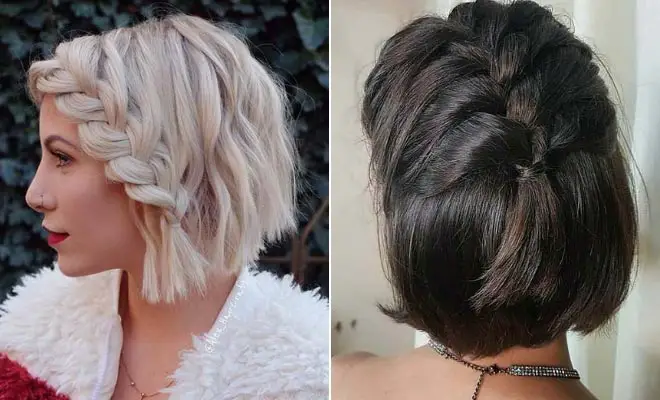 If you've always had long hair but recently got into a short one and you're having trouble dealing with your locks, especially when it's time to do a hairstyle, know that there is a wide variety of braids that range from the stripped and modern style to the options they bring. a more romantic and delicate footprint! A sure bet is the easy to make and visually beautiful braids they look wonderful on any type of hair.
Space braid hairstyles for you to innovate and use creativity. There are many interesting braiding techniques to make each hair unique. In addition, you can try using it with accessories such as flowers, hooks, bows and decorated clothespins, which is super cool for occasions like a wedding.
Braids for short hair: Photos to rock
The braids can be side, embedded, layered or other models, everything will depend on your style. Once you've chosen a desired braid style and thickness, you can shape your braids into gorgeous hairstyles for everyday and special events. See some options:
Half loose side braid
This braid style looks very beautiful if your hair is very short above the shoulder a good bet is to braid it on the side with the opposite side loose, the first impression we have is that this braid is very complex but the secret is not to train enough to get better and better. Unlike the simple braid, this one uses five strands to create a pretty look, but if you find that this amount of strands are too much, start with the traditional side braid and gradually go for the more elaborate versions.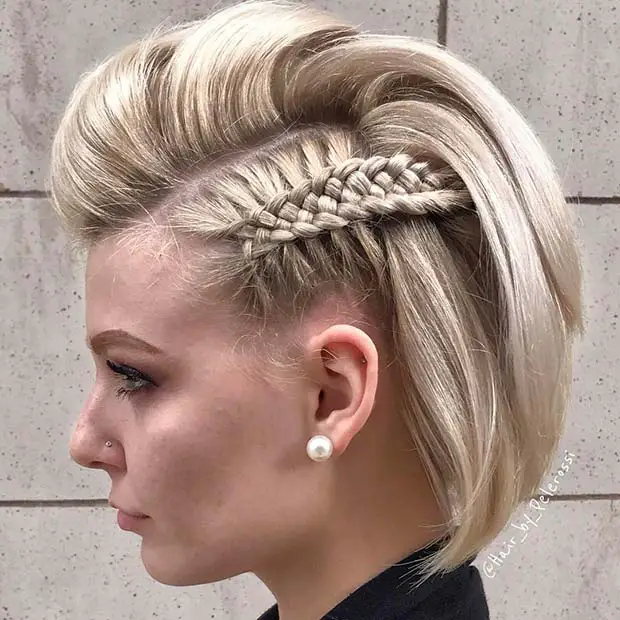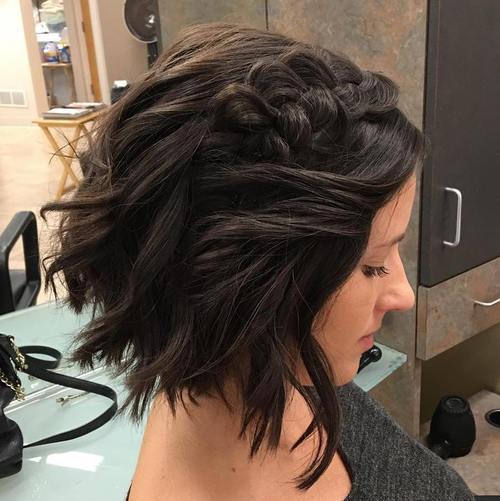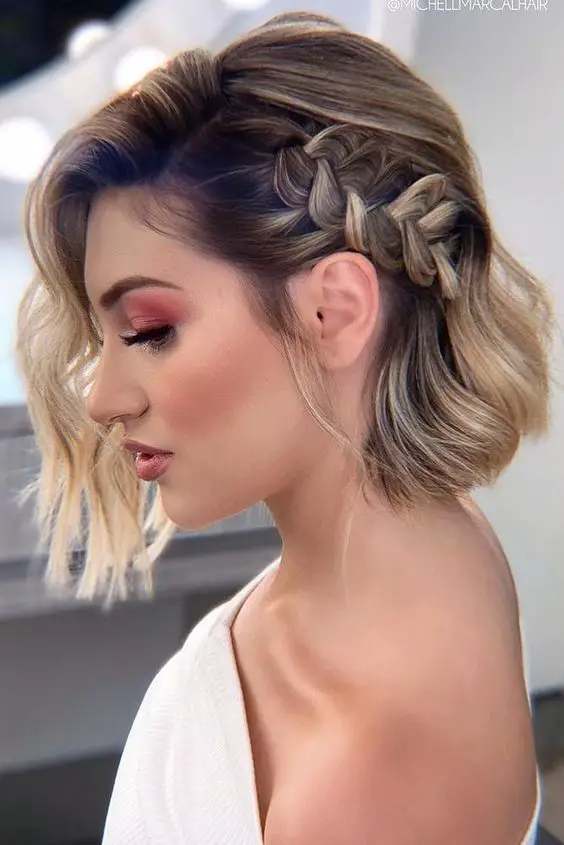 Blonde Short Hair: Cuts and blonde tones that will be trending
Dutch Braid / Dutch Braid:
Classic and chic, the Dutch braid can be done on short hair, in this model that we will show below are two Dutch braids that look perfect and go well in any production and without a doubt it is the right bet for any occasion.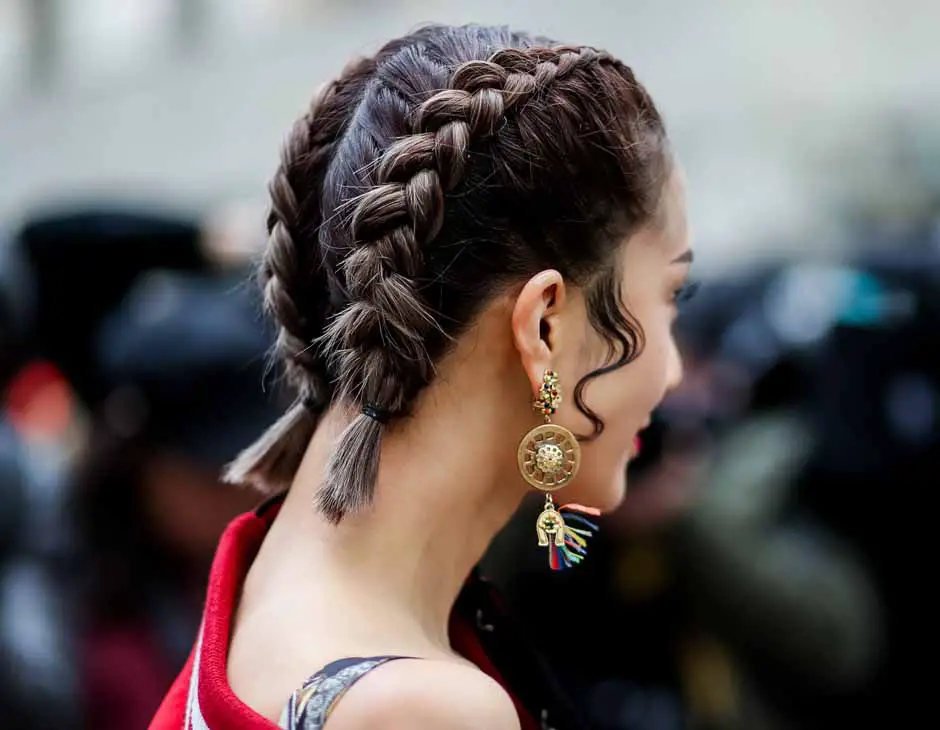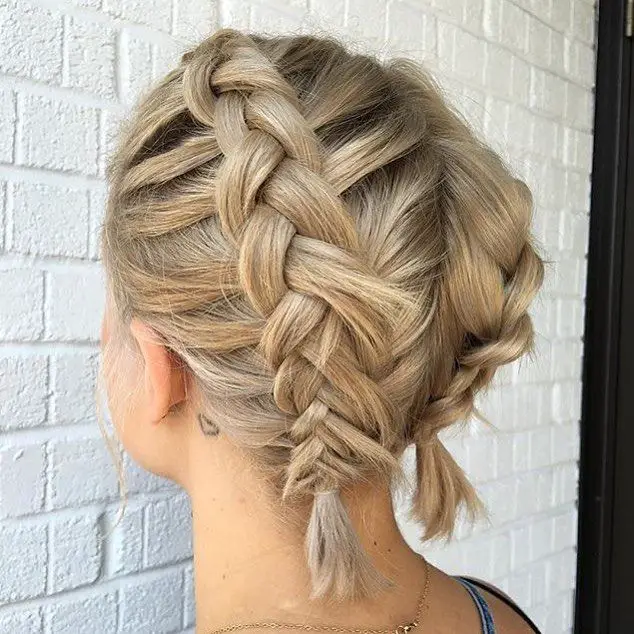 Joãozinho Haircut: Bet on this super modern look
lace french braid
The French lace braid is a well stylized and modern style it looks beautiful with the spiked and messy locks. If you have long bangs then this hairstyle was made for you this is one of the cutest options out there.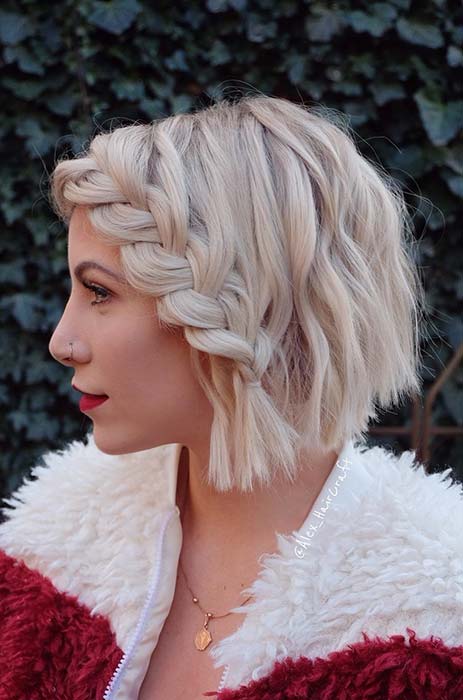 120 Short Haircuts: Inspiring Clicks
Braids for Short Hair: Step by step
If you don't have the slightest idea where to start, however, you are very excited to learn how to make a beautiful braid to rock so, check out the best tutorials I found so you can rock and innovate in your day-to-day.
Braids for short curly hair
If you have gone through the hair transition and your hair is short, an alternative that helps a lot for you to go through this phase in a light way, is precisely betting on hairstyles such as braids. In this video below, Nanda Soares shows three alternative hairstyles that look great on short curly hair.
The following braid has a more chic and elegant feel, being perfect to use on formal occasions such as weddings, graduations, work meetings, in short, on occasions that call for a more tidy look. To give this wavy effect, use a curling iron and a styling pomade that will help hold the strands in place.
Photo gallery
See too:
Hairstyle for Short Hair: 35 unmissable photos and tutorials
Hydration with aloe vera for hair: benefits and tutorials