Decorated nails don't go out of style and are always being renewed.
The variety of designs is incredible but it depends on the imagination of the manicurist.
The favorite among women are always nails decorated with flowers.
They are delicate, super charming and that's why they leave the nails super feminine.
How to make
To make your nails decorated with a floral print, you have to be calm, delicate and very firm in your hands.
The floral nail can be done on all fingers, or if you prefer, just do the ring finger (only daughter nail).
Nails decorated with flowers and francesinha
Flowers are definitely the darlings when choosing how to decorate the nail and it's not for less since the result is beautiful. In this step by step, Cola na Villar, a famous channel about nails, shows how easy it can be to make a nail decorated with flowers and francesinha with this video for beginners
Nails decorated with flowers and butterflies
Lais Castilho comes to show us how to make flowers and butterflies with perfection, with tips that start from the paint you should use to the way to apply the brush with all the details and contours, the final result is impressive. Follow up and do it yourself at home and without the help of a professional.
Nails decorated with double charge flowers
The double charge technique basically consists of using 2 colors of different shades to make your flower, Laís Castilho shows us with mastery how it should be done. Of course, for her, who has practice, it's a joke, but with a few attempts and anyone could get crack on the subject.
Gradient nails: All the secrets for a perfect decoration
Nails decorated with flowers 2022: Get inspired
We have separated some photos of different styles and colors for you, choose the one you like the most and put into practice everything that was learned in the super didactic videos that were presented.
Choose red to represent love or seduction

 Look how charming these beautiful blue nails

 But you can also choose different colors

 One drawing more beautiful than the other

 Let your imagination fly with the colors

 You can also do it with corner flowers.

 Red and yellow with green leaves

 Simple flowers also rock

 And how about changing the style of flowers

 Make your favorite flower

 Passionate inspirations and designs

Do you like white? So daisies are the ideal ones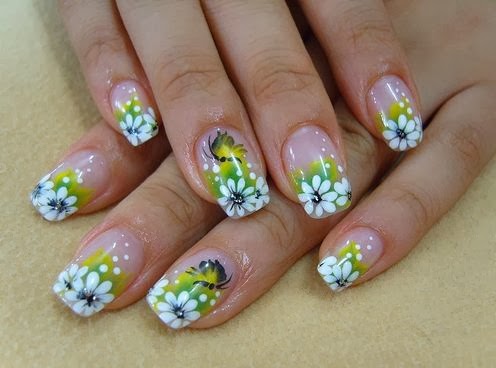 It's stunning details with that blue background and pink flowers.

Use and abuse your creativity with beautiful decorations
As simple as they are, they are still stylish.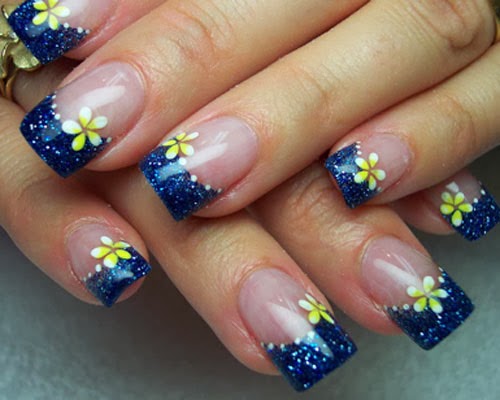 Make a personalized only child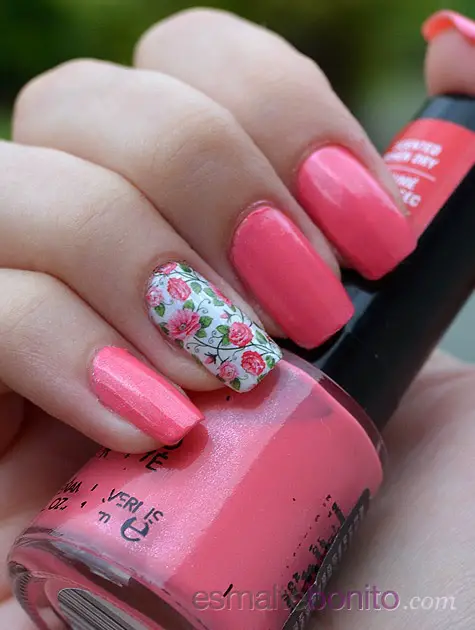 See too:
How to make french on the nail: learn with 10 easy tutorials
Colorful Francesinha: tutorials and +25 photos to get inspired
Homemade air freshener: 10 tips on how to make it