Good news for couples in love, the most romantic date of the year is coming, that's right folks, Valentine's Day is right there and with it always comes that doubt "What to do on Valentine's Day this year that is surprising and different to cheer my partner up."
For newly formed and even older couples, it is ideal to notice things that the partner likes throughout the days, always be aware, ask questions about what the partner likes in order to be able to make this day a very nice day.
It's less than a month until Valentine's Day so it's ideal to start thinking about a schedule, mark on a paper things you like to do together, and even things that only your partner likes and with that you will have a base on what to do .
Still have nothing in mind? Don't despair, let me give you some tips on things that can be done to make the fire of passion even brighter.
Even if the money is short, there are several things that can be done, just use creativity along with the tips that I will quote below.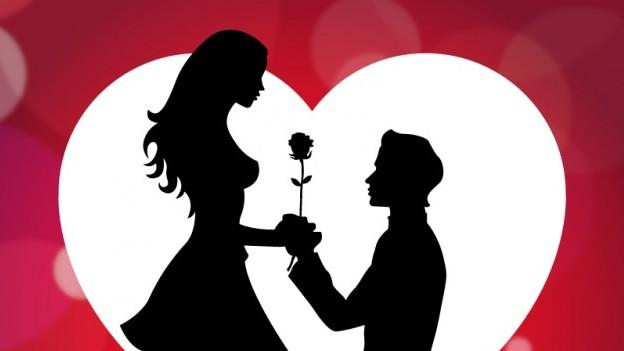 Valentine's Day Message 2023: Short and Romantic
What to do on Valentine's Day
Whether for boyfriend, husband or wife, the tips mentioned here are for any of the cases, remember, find out what your partner likes, and surprise him that way, this way you will demonstrate that you are always attentive to his interests and tastes.
romantic breakfast
Making a breakfast basket is a great way to make your boyfriend's day start well, to spend little, do it yourself, go to the bakery, buy the things your boyfriend likes the most and ask for that they deliver to his/her house along with a bouquet of flowers and a romantic card.
Book a trip
Find out if your partner wants to visit a place, the sea or a tourist city or any other place that your partner wants to know, leave everything reserved for Valentine's Day, a trip for two can be the best option to make that special day .
watch tv/cinema
To make Valentine's Day special, you don't need to buy expensive gifts and expensive clothes, and spend on expensive trips.
Take a part of the day to watch your favorite series together, a romantic movie is also a good way to spend Valentine's Day at home.
If you don't want to see a movie at home, go to the cinema to watch a movie and spend pleasant hours with your partner. The only problem with this option is that the movie theater lines are usually crowded on that date, so arrive early.
Comedy Movies: The Greatest of All Time
Take a Picnic / Walk in the Park
From the useful to the pleasant, instead of just taking a walk in the park, have a picnic first, buy the things your partner likes to eat, don't forget to take a towel to cover the floor so you can put the food and sit on top. Some items that can contain in the picnic basket are the sandwich, strawberry, some fruits, sweets and snacks.
Ahh and don't forget to bring something to drink with your snacks.
Romantic dinner
If you have some money to spare, a dinner out can be a great way to end the night, now if you want to spend little money the romantic dinner can be at home, at home bet on making a simple dinner, avoid complicated and time consuming meals, the intention here is to enjoy the moment together.
What about you, do you have more tips on what to do on Valentine's Day 2023? Tell us what your options are and help people who visit this blog.
If you liked it, like it, if you didn't like it, share our article, the important thing is to participate lol.
See too:
List of 42 affectionate nicknames for boyfriends – Tops