Cloth dolls were and still are very successful among girls of all ages and it's no wonder they are beautiful, simple and delicate they serve both to play and to decorate rooms giving an extra thãm in the environment or also, as collector's items! For you to have an idea of the love for these beauties is that nowadays, many adult women bought one to have as a souvenir of their childhood, since many times they did not have the opportunity to have it as children and today, they were able to fulfill this dream. of childhood.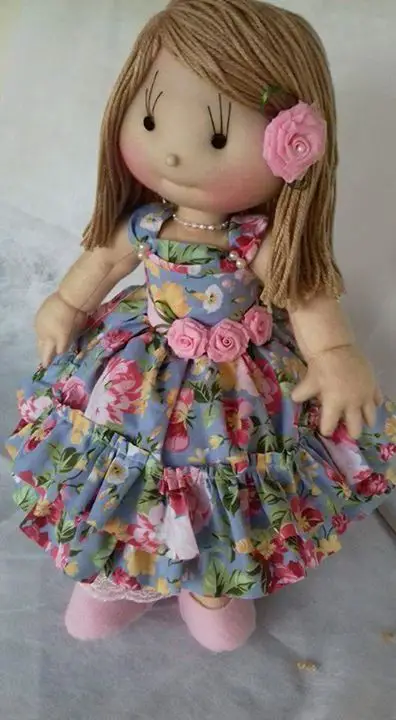 Another way to use this craft is in wedding ceremonies and parties, replacing the flowers and baskets that the bridesmaids carry in their hands, it's super charming! Due to the great success of many craft works, people are making this passion their source of income. You can earn good money by selling it, whether at your daughter's school, church or in your neighborhood, just put your creativity to work and have dedication to leverage your business.
If you don't have any knowledge about this world of rag dolls, don't worry, with some cheap materials and videos for beginners you will undoubtedly learn to make them quickly, and over time you will improve your techniques. teach them right in less than a month you will already be learning to create amazing dolls! Watch some really cool videos on how to make rag dolls and then you will have beautiful doll molds for free, just print or download them on your computer.
50 Printable Rag Doll Molds: Step by step
Cloth Dolls Molds and Measurements
You can create your dolls in both large and smaller sizes, just modify the measurements of the molds by increasing or decreasing them for this, download an image editing program on your computer and get the size of the molds you prefer.