The word gourmet has been commented a lot nowadays, whether in cooking or decoration, this concept is being highly requested. But before embarking on this wave, you need to know more about what this style is all about and what items you can't miss in your gourmet area.
To begin with, the word gourmet has French origins, which is generally used to identify a more elaborate and sophisticated cuisine that is able to meet the demands of consumers with the most exquisite taste in terms of the choice of ingredients and also the presentation of the dish that he must be eating with his eyes, and finally a good drink, all accompanied by good company.
If you love to socialize at home with friends and family, preparing a space that is cozy and elegant can be a great choice, since you will have a space that accommodates everyone and also so that you can have that wonderful barbecue without messing up the house. whole house, to make the environment as comfortable as possible, use puffs and stools. Other items that cannot be missed are modern equipment and appliances, such as refrigerators, ovens, cellars and a barbecue grill that will be very useful at get-togethers.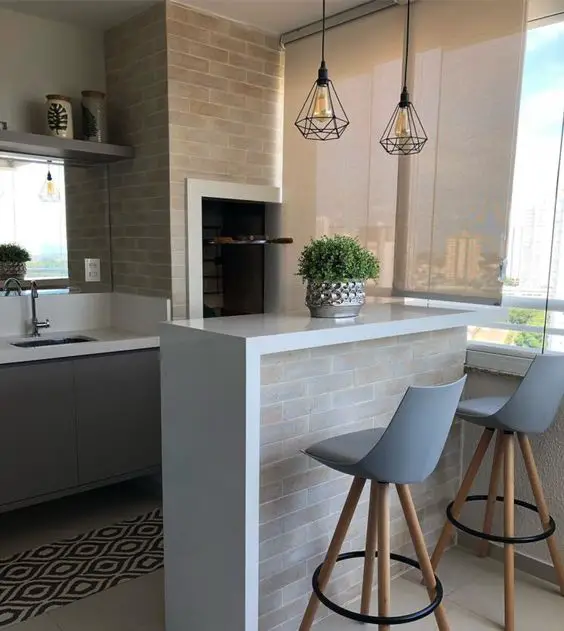 If you live in an apartment and don't have that much space, know that it is possible to create an amazing gourmet area on the balcony, for example, or on the terrace using smart solutions that optimize space such as shelves, niches and planned cabinets. For those who live at home, rivers of possibilities open up, both in the part of the place that will be chosen to execute the project as well as in the items that can be added to the decoration, such as a pendant chandelier on the ceiling of the bench that brings a charm to the look. in itself.
In addition to the barbecue, you can also include a large or small table for meals, the size must be according to the space you have, remember not to exaggerate the size and quantity of the furniture since this space will be used to receive several people, for this reason it must have free space for people to circulate.
The choice of decoration style is something very personal, but in this specific area it is quite common to have a more rustic feel, but a style that has been widely copied is clean, which is that more modern and functional style without many objects and lighter items. and harmonious!
Elements of wood and natural fibers, such as wicker, sisal and bamboo are great options for more rustic areas. The best way to make the most of any space is with the guidance of an architect, he will assemble a specific project for you, taking into account your personal style and amount of space.
Small gourmet balconies
Merging the kitchen with the outdoor area, has become increasingly common in newly built houses but mainly in apartments, this space called today as a gourmet balcony, replaces the terraces that was a space used only to enjoy the view, today it is dedicated to that residents can have their meals on a daily basis as well as on special occasions and get-togethers. On the internet you can find inspiration from incredible projects and very effective solutions for those who want to create this area in a small space.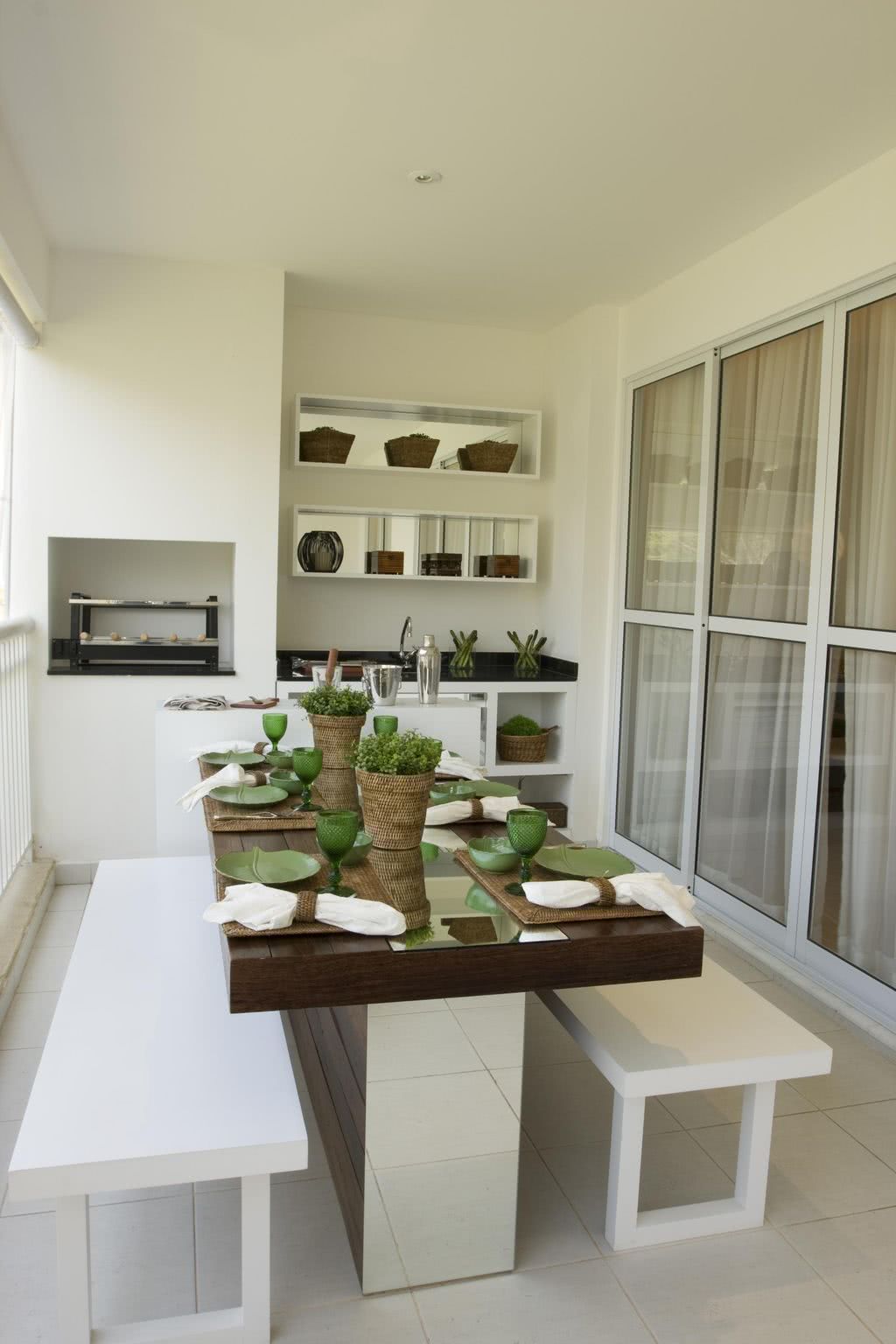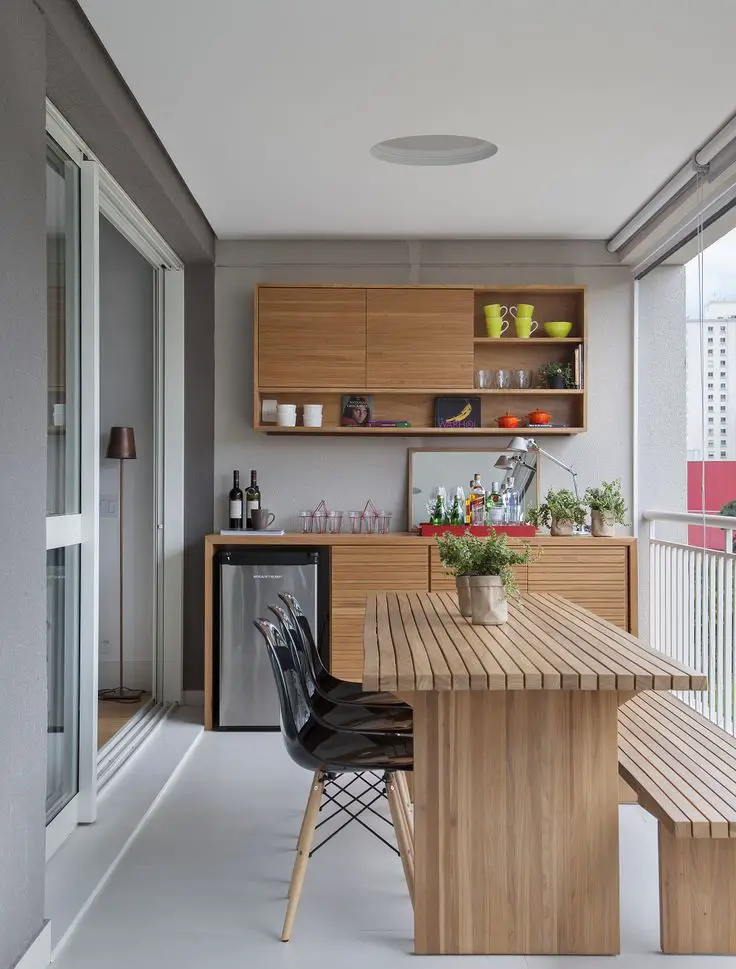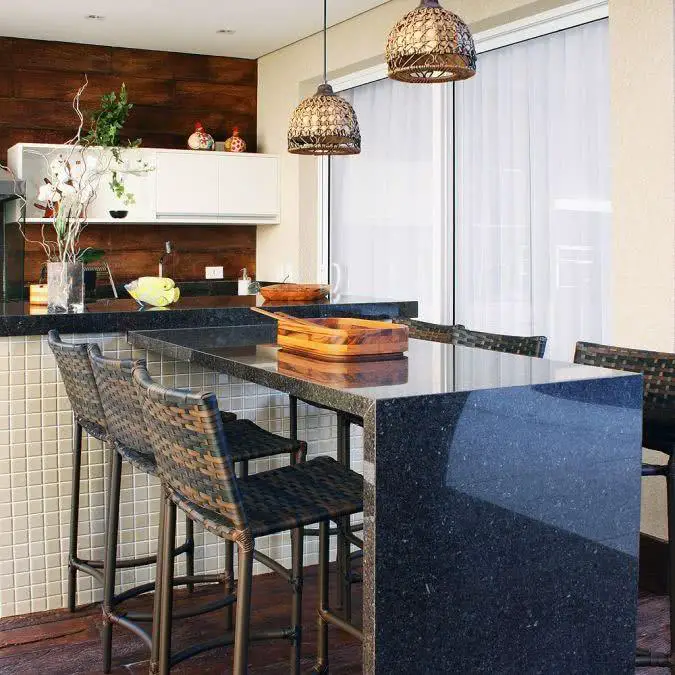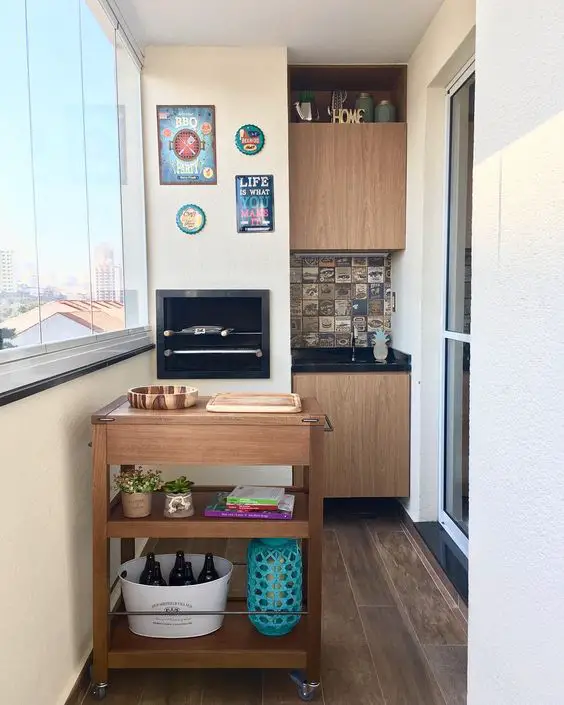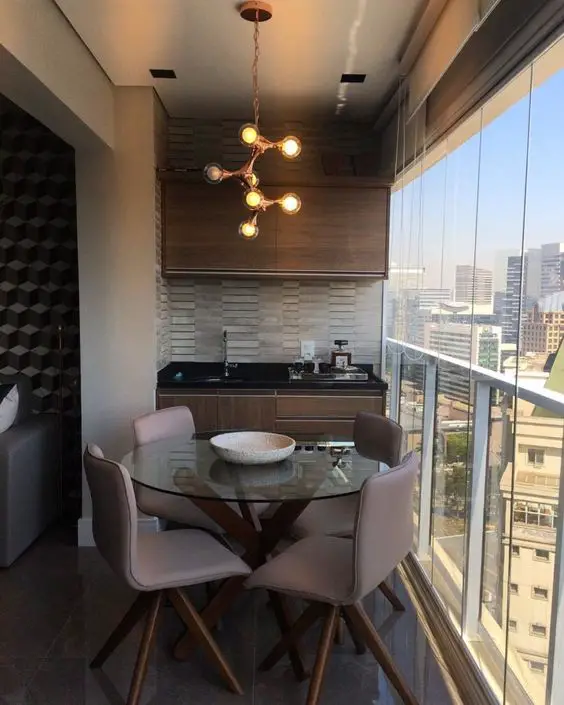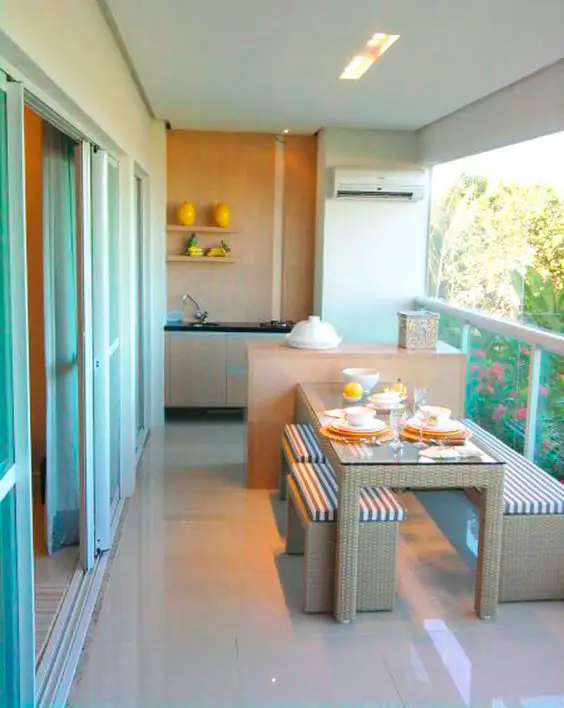 Gourmet space and laundry together
It's not because your apartment is small or medium that you won't be able to have a gourmet area to gather your friends, usually in apartments there isn't a right space destined to make this environment, so most of the time the laundry and the gourmet area are combined. ,
But how to make this environment functional and aesthetically beautiful at the same time? The secret is planning and the way the furniture will be distributed, both the machine and the dryer can be hidden under the counter where the sink is, so everything is organized in its place and visually beautiful! Below are some ideas and examples that follow this proposal we talked about above: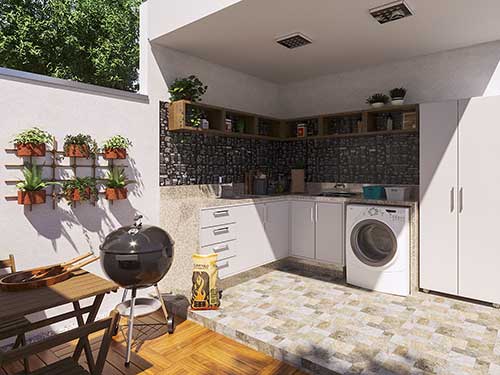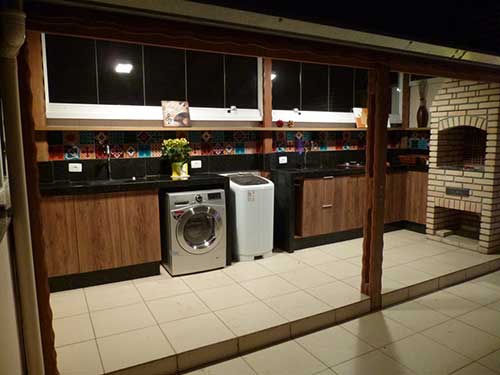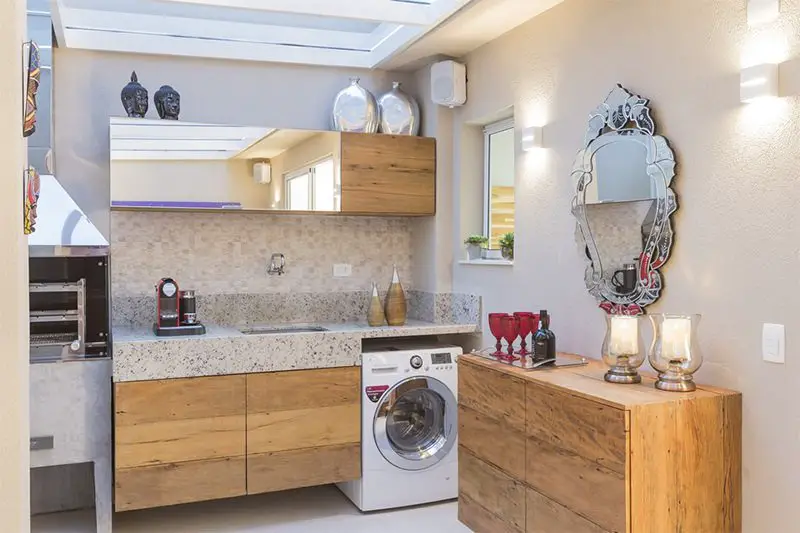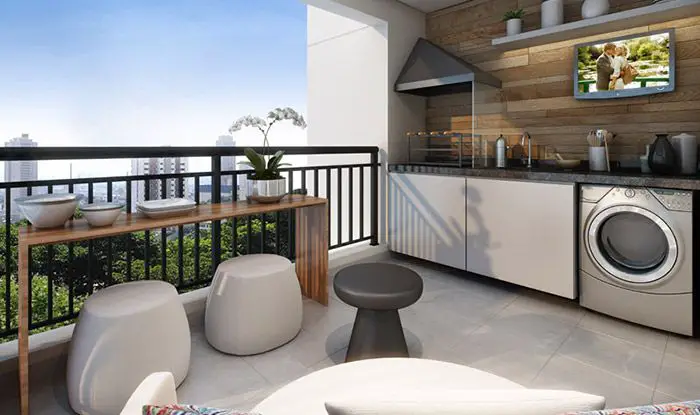 Gourmet area with pergola
The use of the pergola in external areas of the house is incredible, whether in the decoration of the backyard and patio, perfect for you who want to give that revamped to your deck, this type of structure is a mega cheap and simple option to decorate being able to transform your backyard, in addition to making the environment much more beautiful, modern and sophisticated.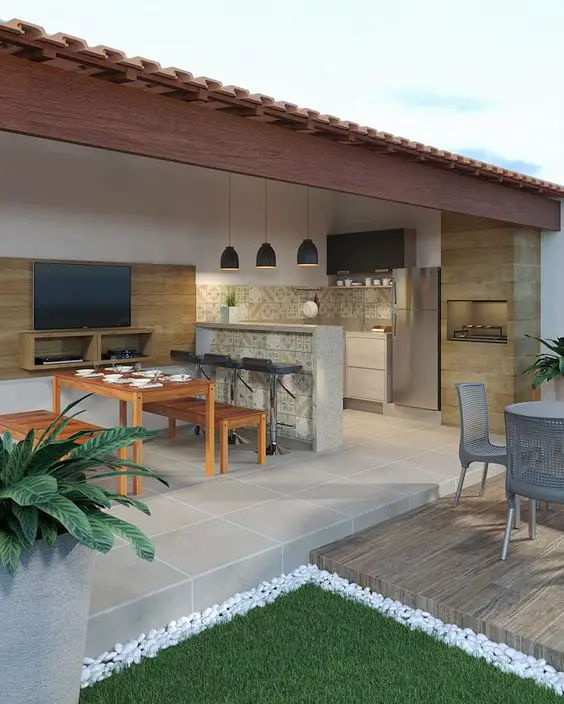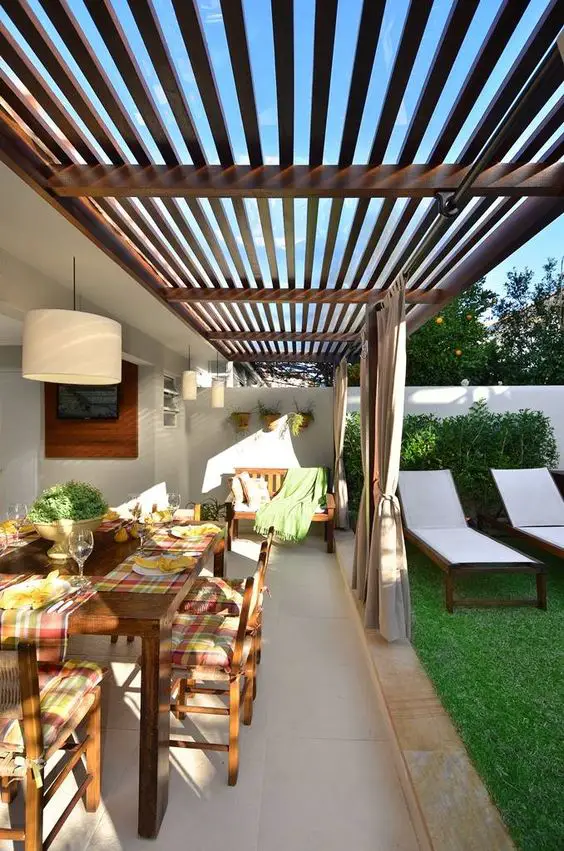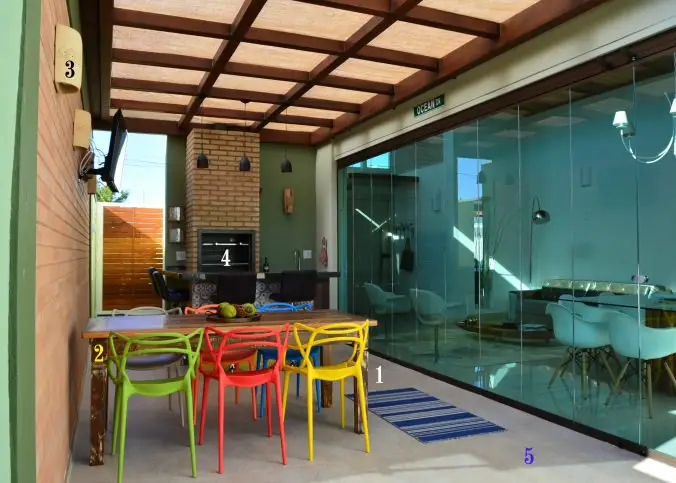 Rose Gold Decor: 50 Ideas on how to use copper tone
Gourmet area: Decoration Ideas
In view of the huge variety of gourmet area decoration options, we have prepared a gallery full of beautiful projects for you to be inspired by. Remembering that everything will depend on the size of the space that will be destined for this environment, always taking into account the taste of the residents and budget.