The fashion universe is innovating every day, however, there are some pieces of clothing that have the power to come and go often, as is the case with crochet blouses that hardly go out of fashion, in addition to being a piece made with very durable for this reason, if you wash it carefully and dry it in the shade it will always be like new and can last for years and years.
Beautiful and versatile they can be used on any occasion, the good thing about having a crochet blouse is that you will have a unique piece, some are so perfect that they look like a work of art! If you are an open reader of our blog, you may have already noticed that we at Toda Current love manual work, so we have several articles on this subject thinking about it, we have prepared a selection with hundreds of inspirations from crochet blouses with graphics and step by step if you have the least skill in crochet it will be much easier for your creations.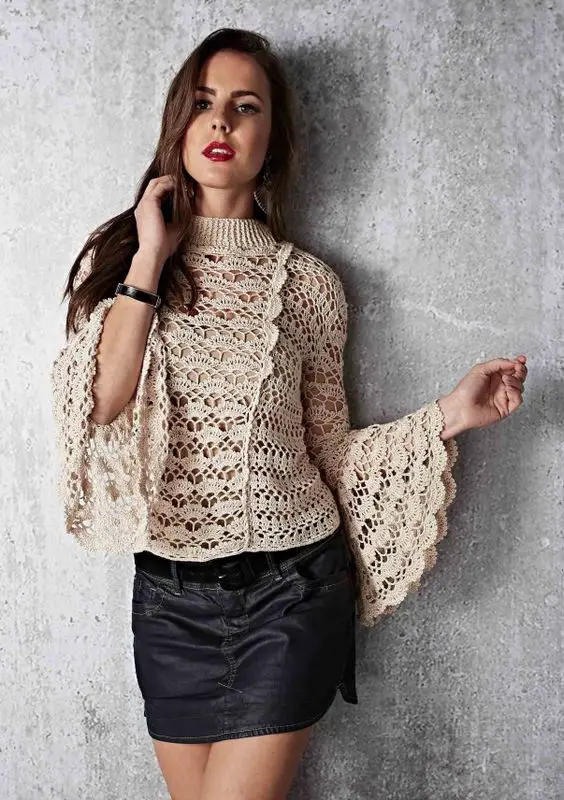 They are versatile pieces that can be used both for casual occasions and for festive dates, it is the choice of the under piece and also the accessories that will determine if your look will be more sophisticated or more for everyday life!
Crochet Blouses: Models 
long sleeve
Among the darling options of crochet blouses, the long-sleeved ones are the most successful, they can be entirely crocheted or with some leaks in this one, if you just put a second skin underneath or a tank top like that, you can use it both in cold days and on warmer days. To modernize and bring a differential, invest in a flare sleeve that is super high in both pants and blouses.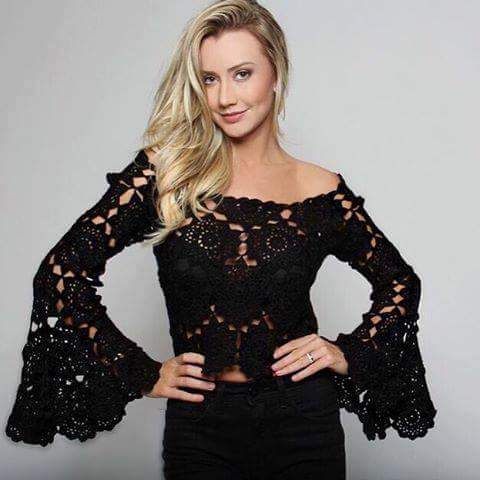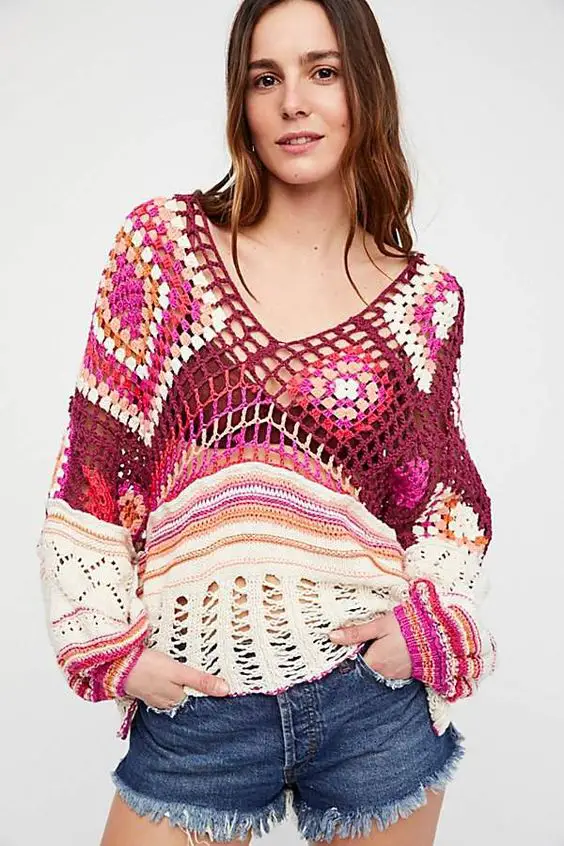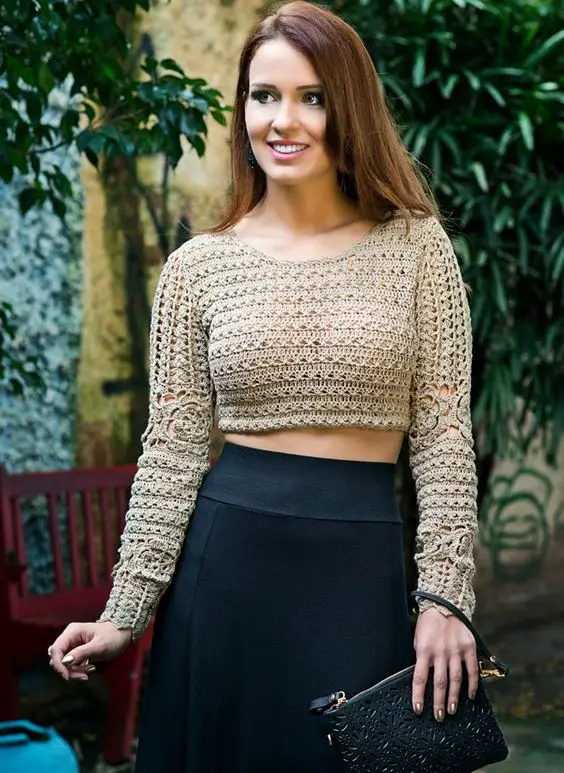 crochet tank tops
Crochet tank tops when combined with jeans shorts or a mini skirt becomes a great look option for hot days, whether with open or closed stitches or a mix of stitches, in short, you are ready for casual weekend outings.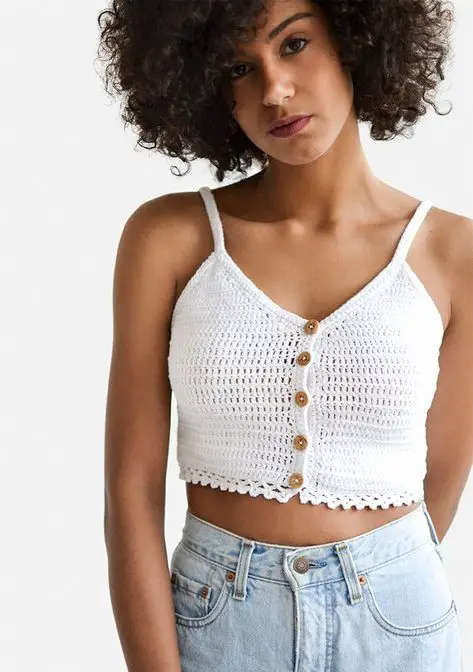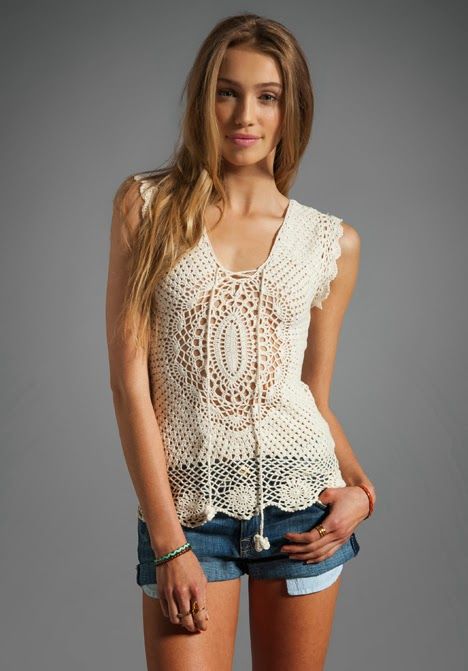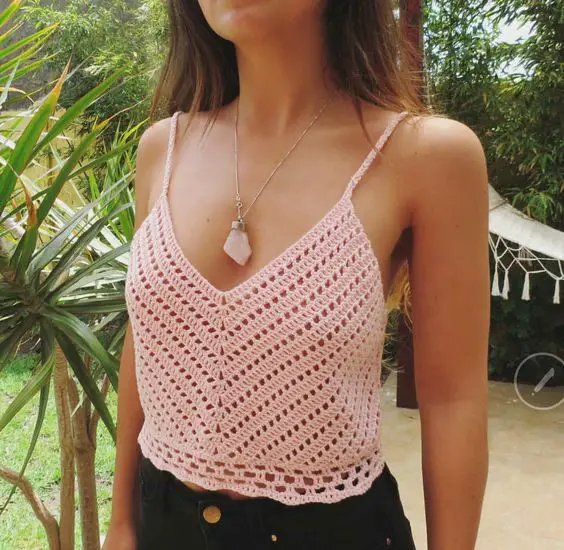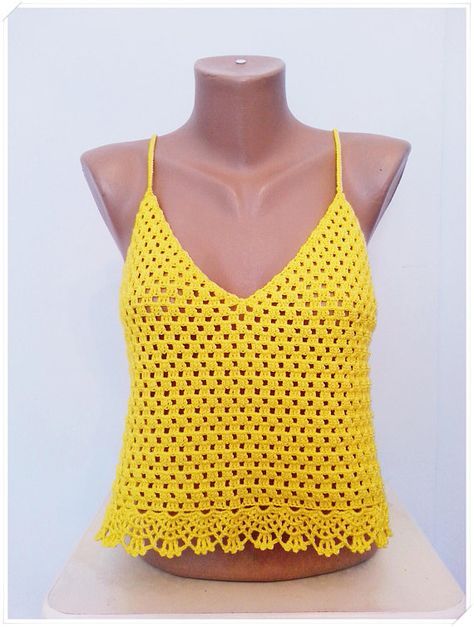 I hope it falls into crochet
Fresh and sensual in the right measure, the model hopefully falls in crochet are perfect and go well in different looks. Below you can see some models and also some inspirations of combinations for you to be inspired!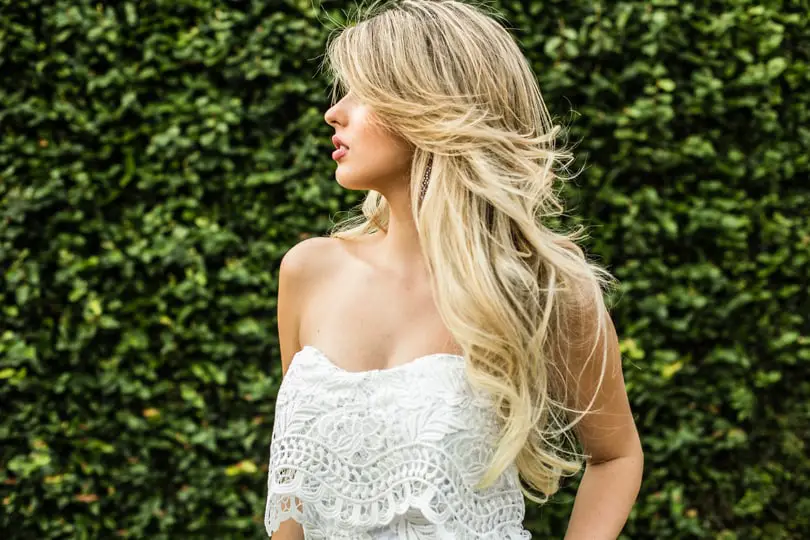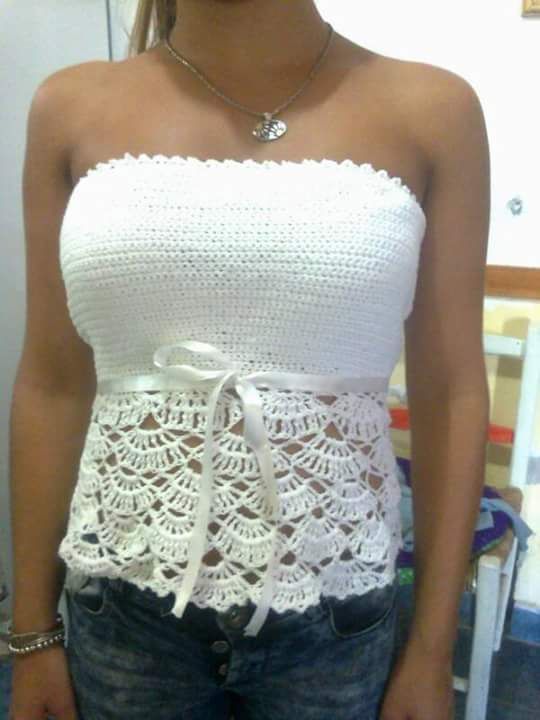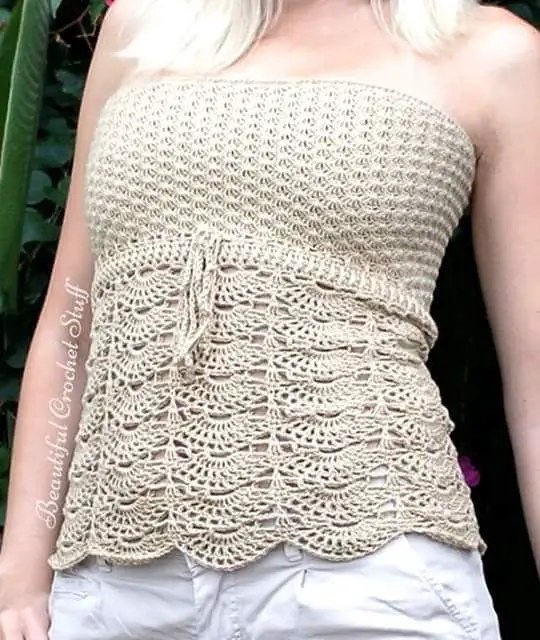 Crochet blouse with fringe
The boho style is very high and crochet blouses with fringes bring style to the fore in a more sophisticated and delicate way. For those who want to have a different piece and get out of the traditional, fringed blouses are a great way out.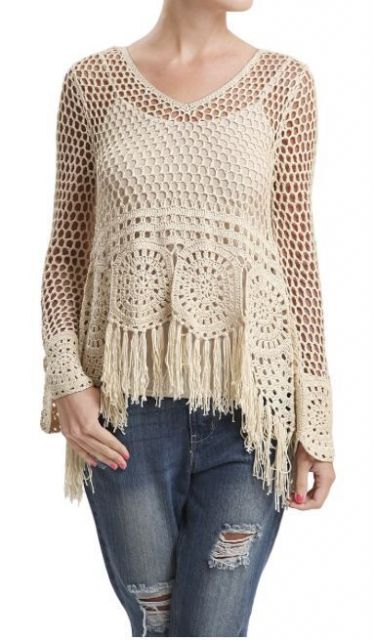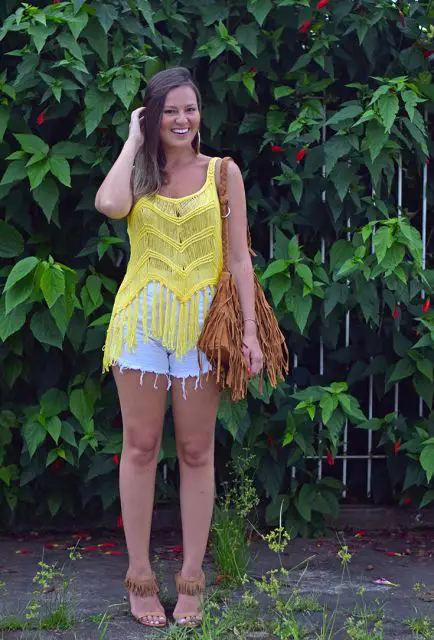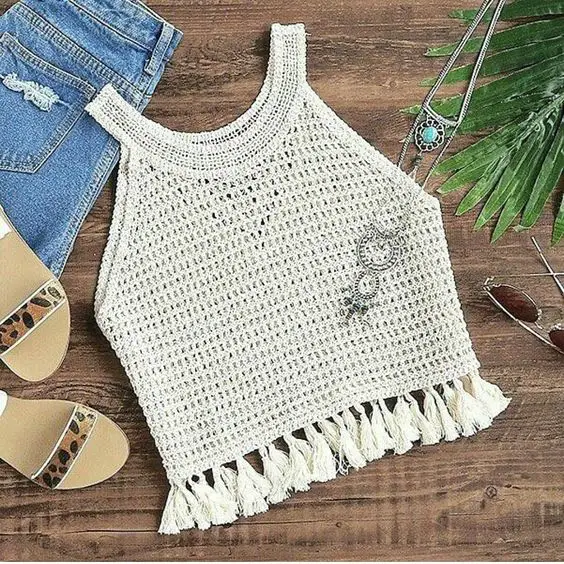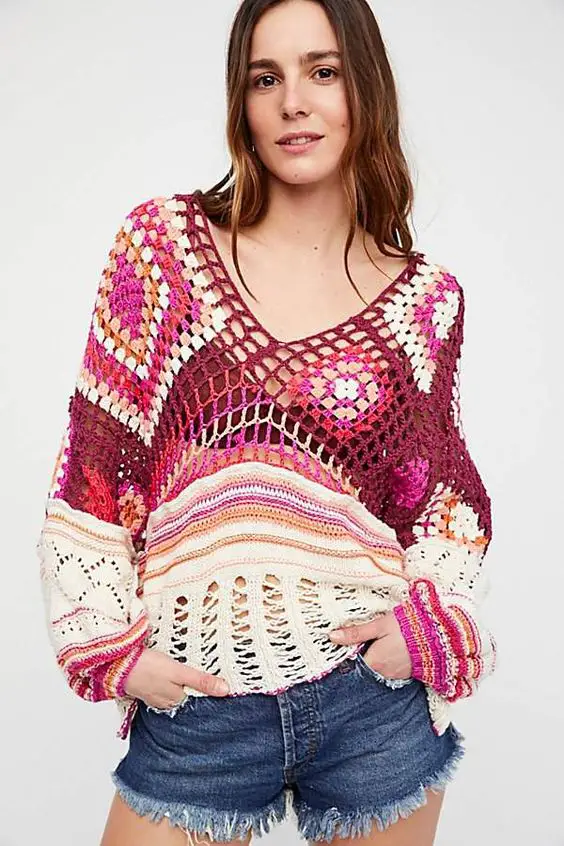 Crochet blouses with flower applications 
You can crochet the entire blouse and then add the crochet appliqués over the piece or you can also make some stitches that design the outfit, and so the entire piece is formed by flowers. In our previous article we provided more than 60 Downloadable Crochet Flower Charts just log in and save the graphics for free on your computer and then get your hands dirty and rock!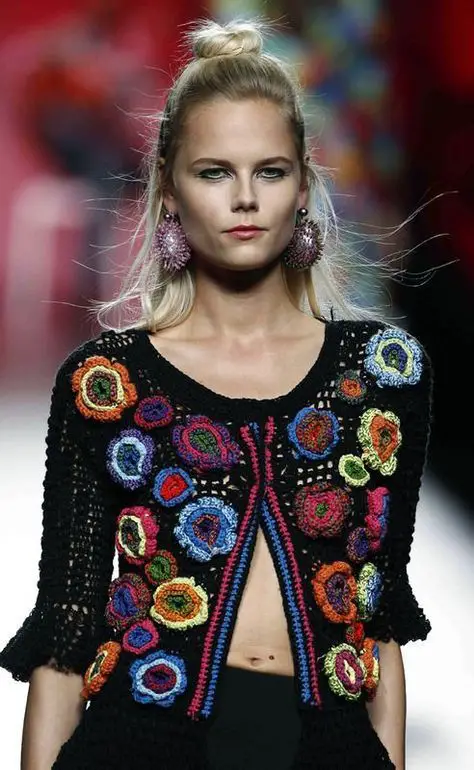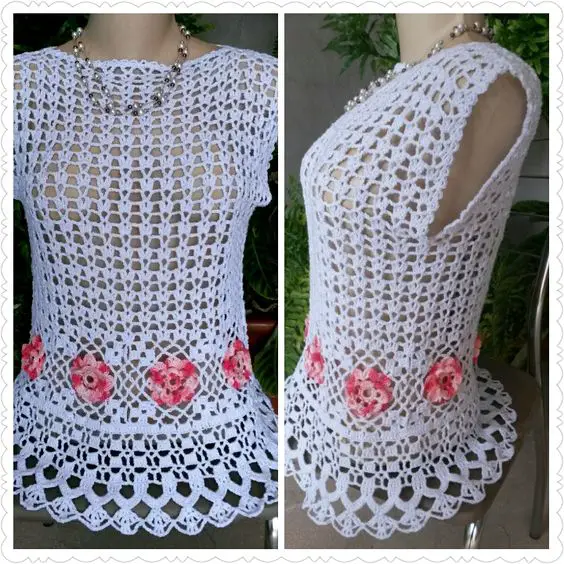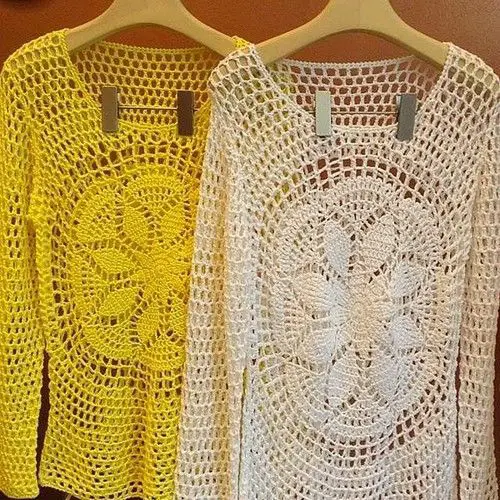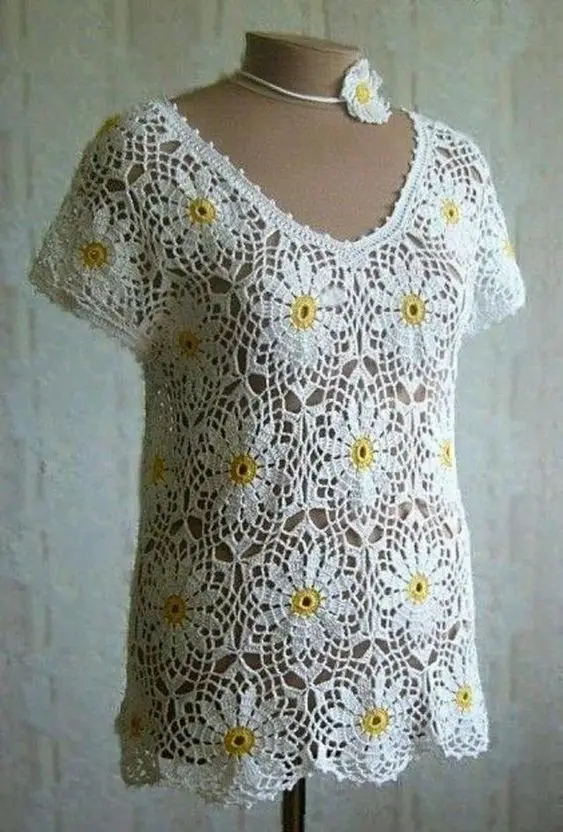 Gypsy style crochet blouses 
The gypsy or off-the-shoulder blouse was very successful in the 70's, and about 2 years ago they came back with everything and it's not for less they are super cute! Below you will see beautiful options that we have selected, we hope you like them: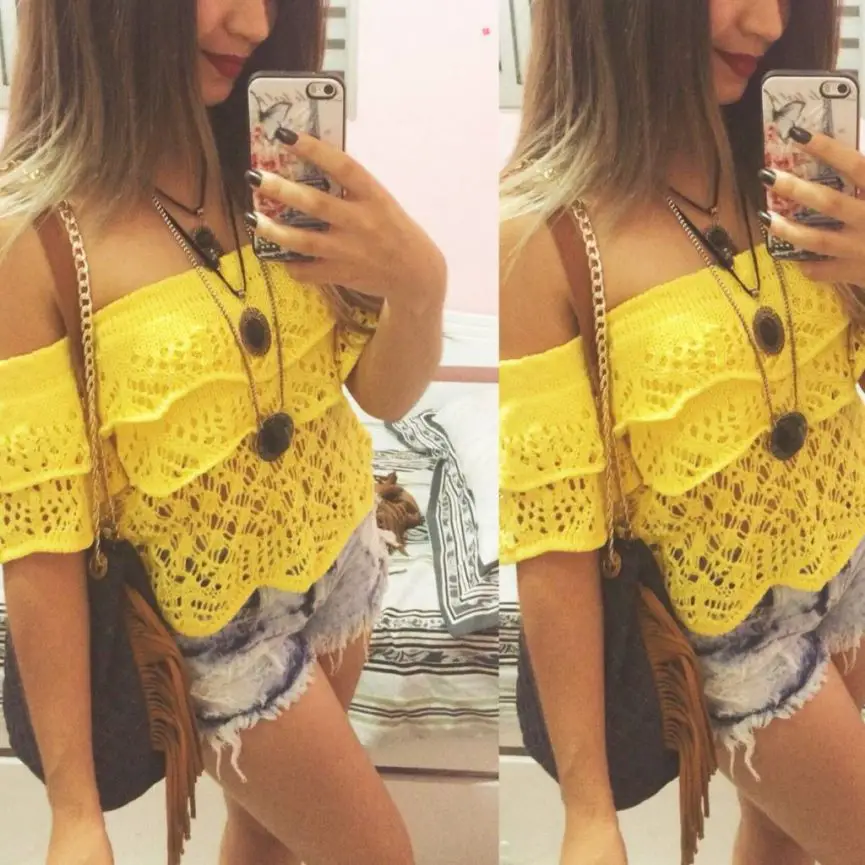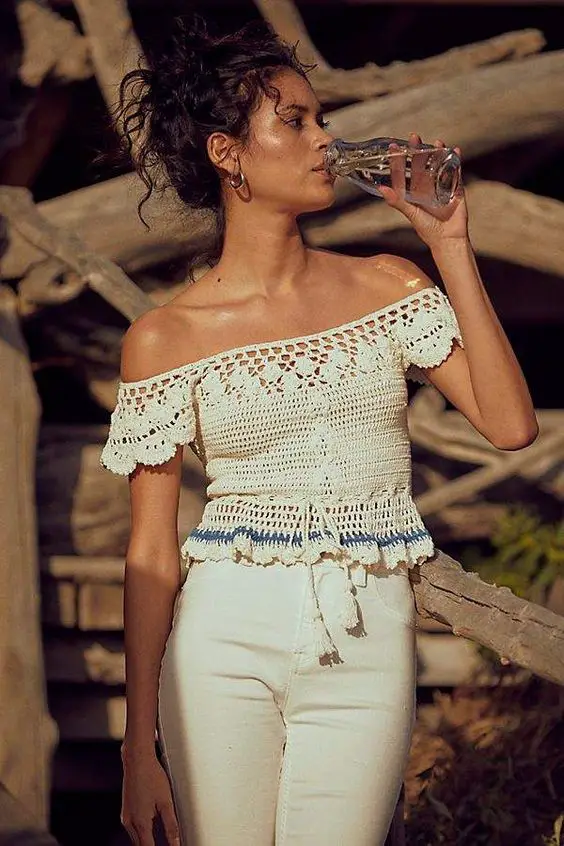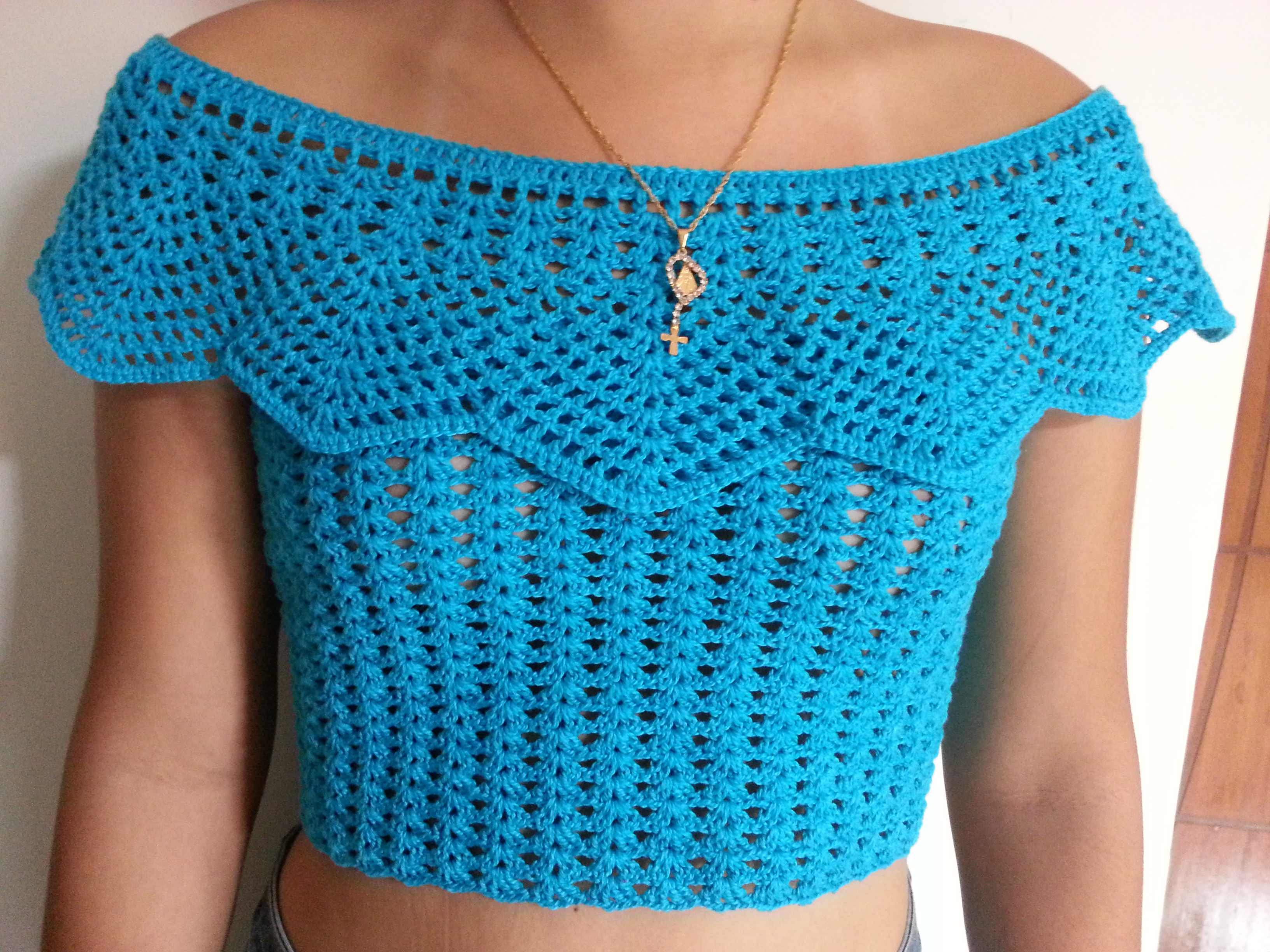 Crochet Blouses with Graphics: Easy Step by Step
Anyone can learn to crochet, however, it takes a lot of dedication and patience, get some videos on youtube, buy the materials and take the risk little by little, soon you will be a skipper in the subject, being able to even make this art your work, because handcrafted pieces are being increasingly valued. To give that little push, we selected several graphics of crochet blouses in addition to some very explanatory and easy-to-follow video lessons.
Videos with step-by-step crochet blouse
Thankfully, there are people willing to share their knowledge, and video lessons are some of the thousand and one things you can learn thanks to the internet. Here are some great tutorials we found: