A cup of coffee goes well at any time of the day and if you love to have friends and family in your house, setting up a coffee corner in your dining room or in that little space that is left in your kitchen can be great to make the moment of proza very more delicious and cozy.
In addition to the famous coffee, you can add tea, milk and juice, so those who don't like coffee will have options not to be left out.
To set up this relaxing corner to enjoy your tasty coffee after a tiring and busy day at work, you won't need to spend a lot of money.
Following a few simple tips you will be able to set up a perfect coffee corner to recharge your energies!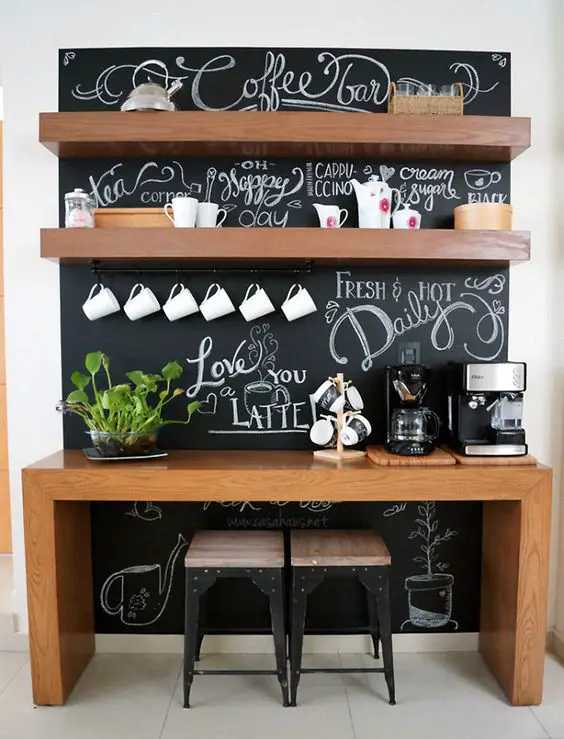 Something that cannot be missing in your corner is a coffee machine, there are models for all styles.
Some are so beautiful that they give an extra charm to the corner, as they contain capsules with the most varied flavors, finding an appropriate place to store them will make your home much more practical and organized.
Unlike the place where we have our meals, the coffee corner can be set up in the kitchen, living room or dining room.
You know that little space that was left empty in your house, so you can bring it to life with a coffee corner.
In it you can put the coffee machine, the bottle, cookies and cookies among others.
Other environments that are perfect to have a corner like this are in offices, offices and beauty salons, your customers were super happy to be welcomed with a special and tasty corner.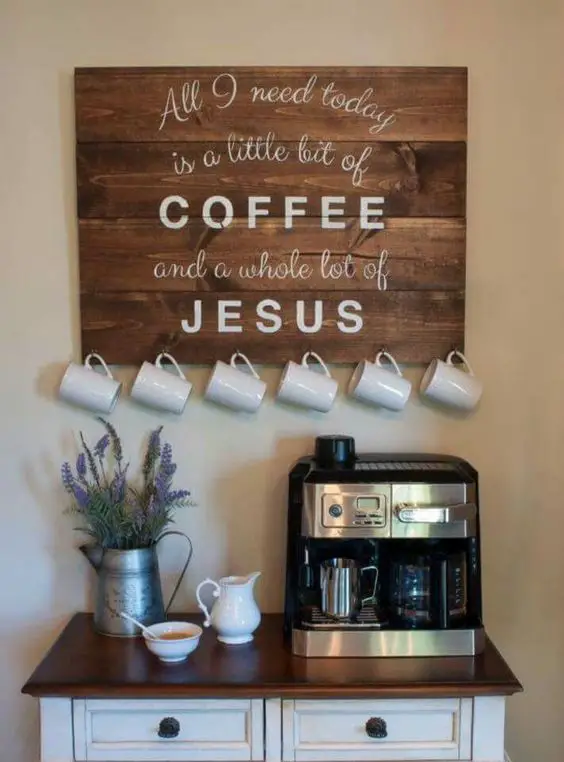 To formulate this article we went in search of beautiful and practical coffee corner projects that do not depend on the size of the space you have much less the amount of money you can spend.
What will really depend is your creativity as it is possible to reuse old furniture that you already had.
To make a difference, use and abuse us details such as pictures, arrangements and beautiful pots and cups will make the difference.
Enough of the reading, take a peek at the cool tips we've separated:
Coffee corner: how to decorate in different environments
You can set up your little corner in any room of the house including deck or on the porch.
The environment needs to be quiet without much noise, preferably mount it against the wall and not in the middle of the room so as not to disturb the movement of people.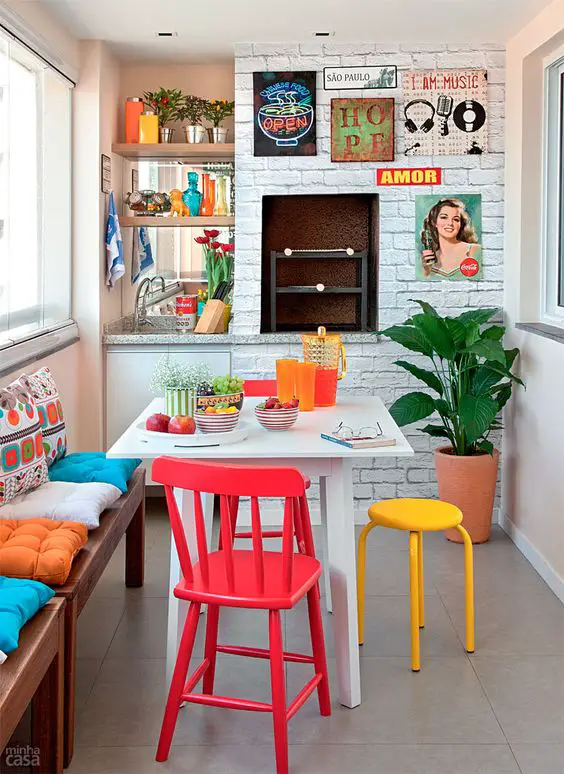 The living room corner is a great alternative to setting up your coffee corner, being perfect for those looking for a chic and economical proposal!
They can be colorful or with a cleaner footprint.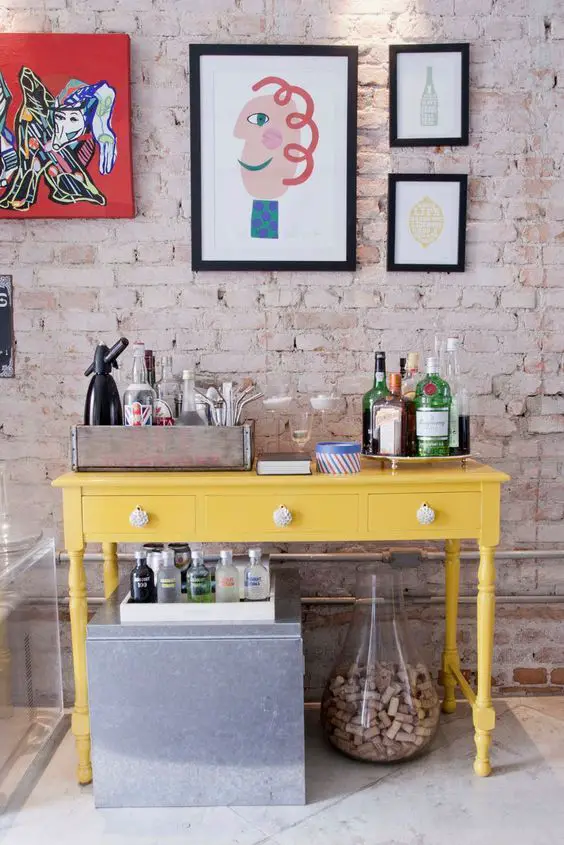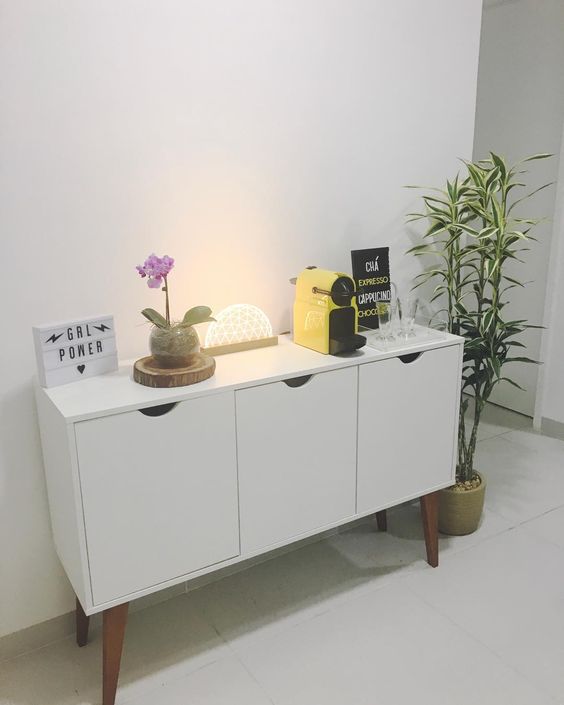 If you like to have few things and like to have everything tidy in its proper places, then you need to know the clean style that consists of the most elegant decoration and without excess elements and colors.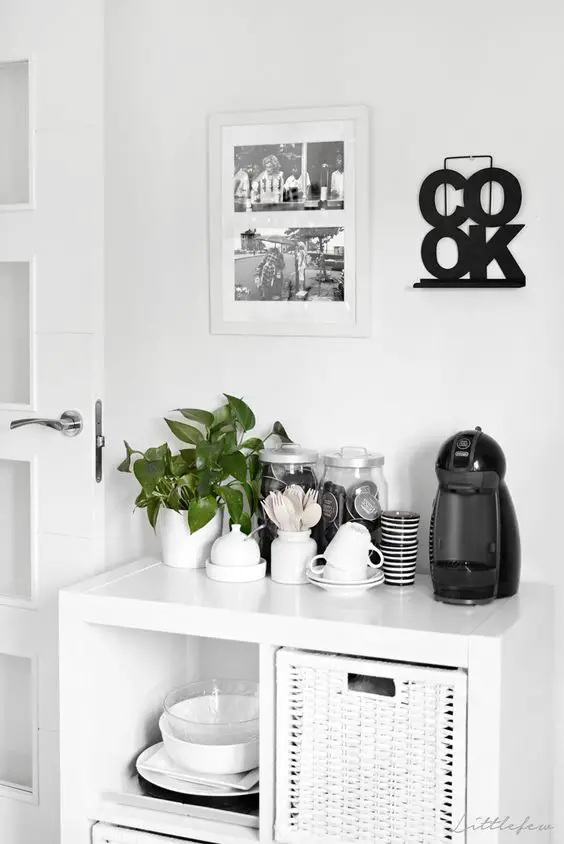 In the past the cups always followed the same pattern of decoration but nowadays they are modern, different and all decorated.
They are so beautiful that they deserve to be on display, giving a touch to the decoration of the corner and as soon as people see them they are delighted.
There are several models of cup holders, ranging from models that can be fixed on the wall or on shelves, to models with a foot. Below are some options: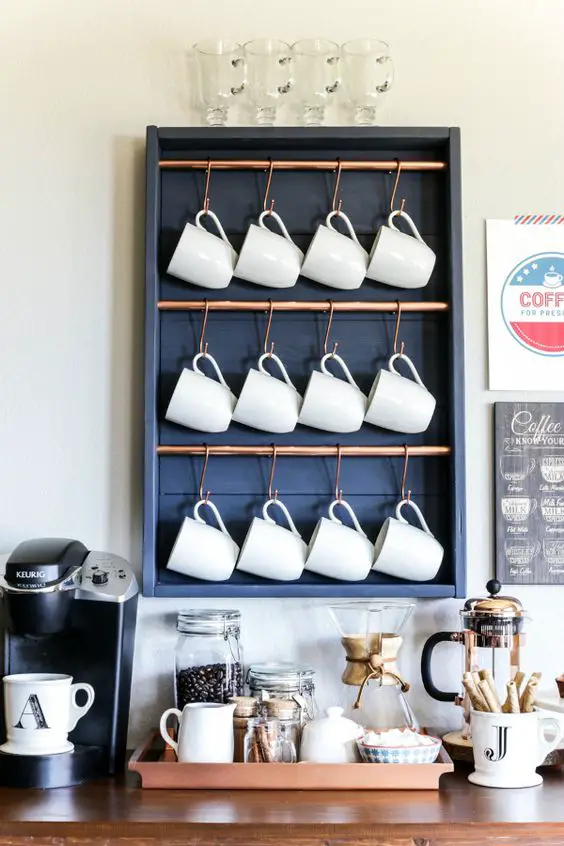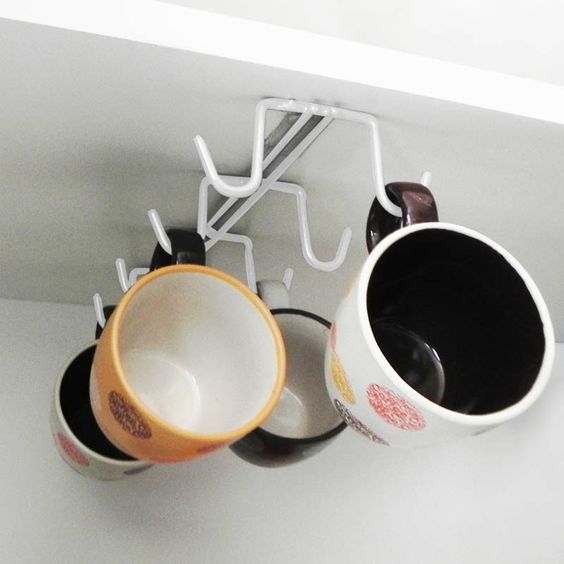 Having little or no space available in your home to set up a coffee corner is no excuse as you can enjoy a very small corner of your kitchen counter.
Add a tray and place on it the bottle, cup and some little pots with cookies on a whim, everything is perfect!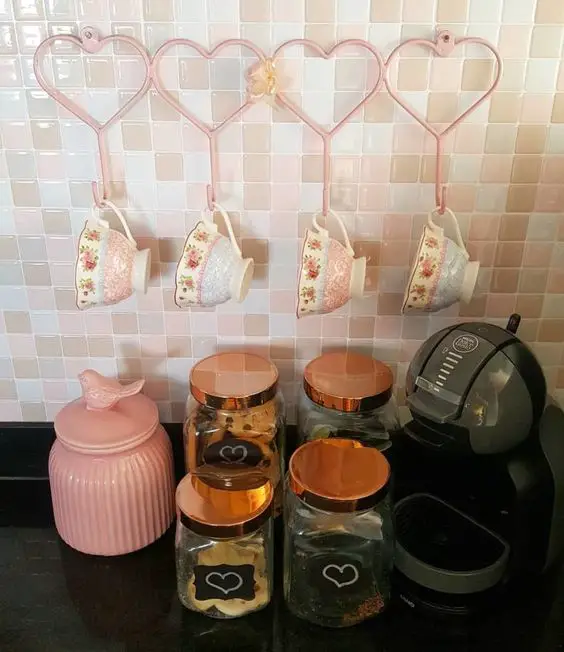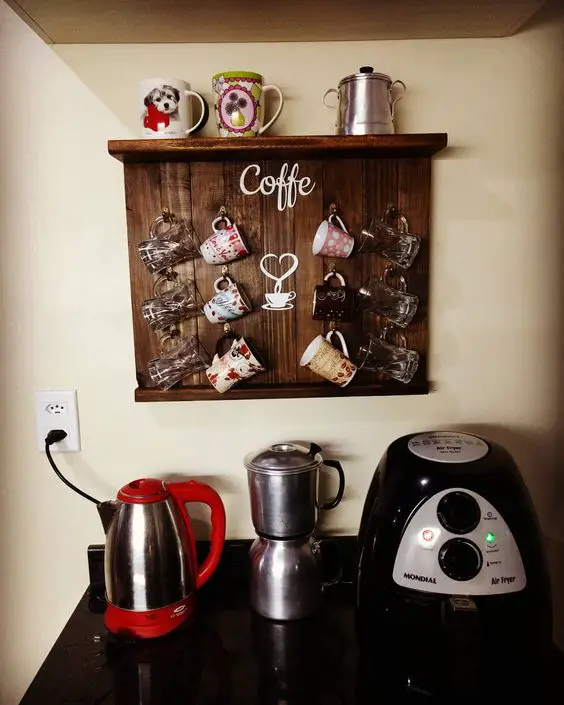 To make breakfast fun for the whole family, add some colorful photo frames with photos of the residents of the house, in addition to being cheerful, the atmosphere will be cozy.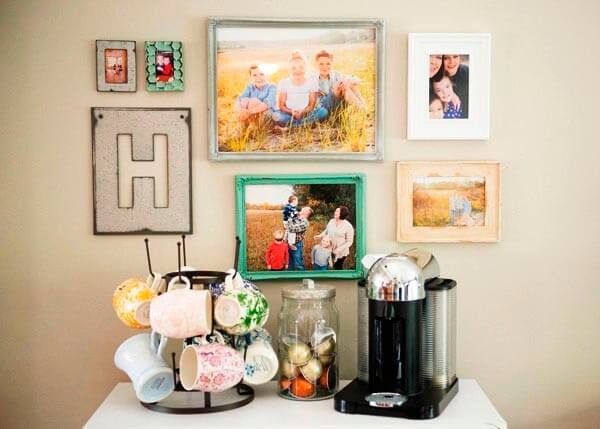 Coffee Corner: Perfect models to get inspired
Finally, here are photos of coffee corners and get inspired by the decor that best matches the color and decorative objects in your home.
See too:
Small and Inexpensive Balcony Decor
Decor Under the Stairs: Inspiring Photos to Bet
Industrial decor: 55 inspirations to decorate your home!