The vast majority of women are never satisfied with their own appearance and with that they bet on crazy diets that harm not only their physical health but also their self-esteem. Many of these same diets promise a thousand and one wonders, but don't be fooled as some are liars and deceitful. At some stage of your life you will be dissatisfied with your body, who is thinner, for example, would like to have more body and who is chubby, plus size style, always wants to look thinner.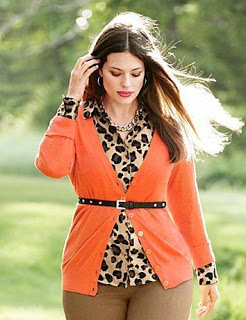 And that's how most women are, eternally dissatisfied, but as my mother always tells me "don't care what others think about you", if you feel good being thinner, then go for it and you'll be able to stay , but never change anything about yourself to please others, except to please yourself."….
So girls know that instead of you getting into these crazy diets, check out some tricks that we found that will help you look thinner and more beautiful, in addition to the tricks you will find tips to enhance your strengths even more or leave less visible something you don't like.
how to look thinner
This is a question for many women, however what many don't know is that looking thinner is not just a matter of diet and physical activity. Clothing can become our greatest ally to refine the silhouette.
Making the right choice of pieces is the first step to looking more beautiful and increasing your self-esteem, we will teach you below how to choose clothes that will favor your body type, so you won't be wrong when you go shopping.
If you have thick legs
Having thick legs is the dream of many women, I think it's beautiful, even more when you leave them out wearing a dress or skirt, it's super feminine and sensual, but if you're dissatisfied with your legs and ankles here are some tips to disguise them. them.
– Matching the color of the shoe with the color of the skin or clothes, has the power to elongate the legs and this will make them look thinner. This tip is also useful for short girls who want to get a more elongated silhouette.
– Choose heeled shoes with an open instep, this will elongate your legs and make you look taller.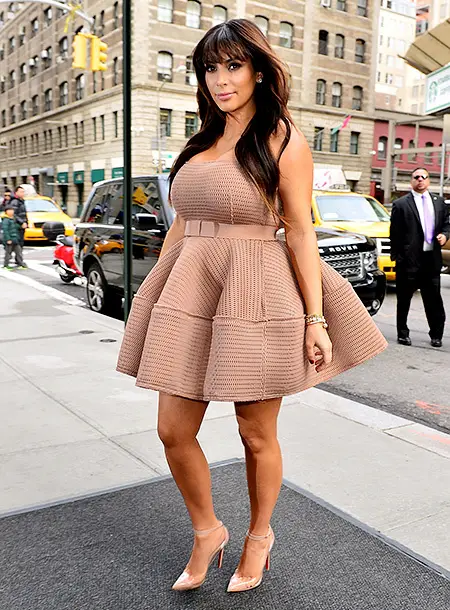 Pants
High-waist pants in dark colors, with a straight cut and not too tight to the body, are the most suitable for looking slimmer.
Third Piece
It can be a blazer, a vest, a cardigan or a coat. The second line that forms vertically, in the center of the body, slims down and gives the production much more style.
shorts
To rock the summer there is nothing better than a shorts, right? But if you are chubby and you are embarrassed to wear this piece, either because of the fear of going through embarrassment or because you have no idea how to choose, know that your fears have come to an end. Just follow our tips and you'll rock every occasion.
They should be looser boyfriend style, they should also be wider on the thighs, because the space left between the fabric and the leg will give the thinnest effect. Straight or slightly flared skirts give a feeling of a dry silhouette. Avoid pleats, ruffles and horizontal stripes, details like these are very fattening for anyone.
V necklines
If you don't give up a beautiful neckline, then the best way to use it without making a mistake is to opt for v-necks, they elongate the silhouette, consequently making you slimmer. The neckline will be the highlight of your look and with that you will look like you have a few pounds less, which is great let's match.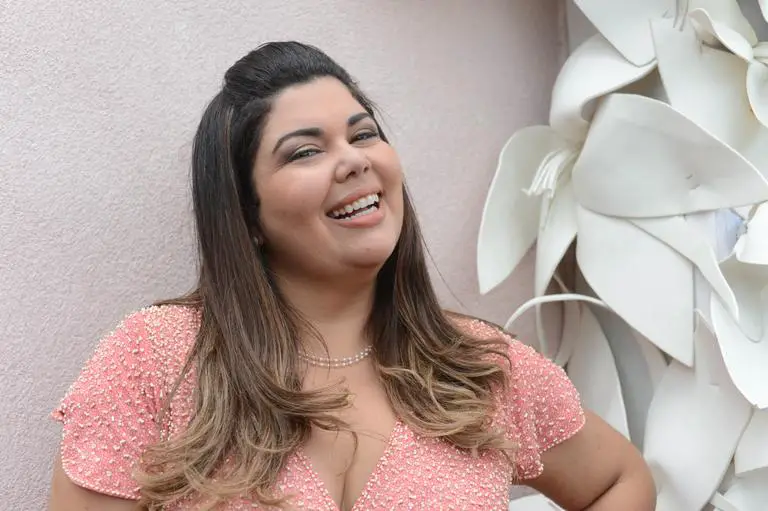 Women's Pants: Tips to look stunning
How to look slimmer and hide a bulging belly
Marking the line below the breasts is a trick to disguise those unwanted belly fat. Wear blouses, t-shirts, blazers that go beyond the hip line, it will elongate your silhouette!
prints
Prints with vertical stripes can be used as your allies, as they have the power to make you look slimmer and make you look taller. If you want to bet on a flowery print, the tip is not to use large designs, always choose the piece that has small prints and a dark background, they will reduce the volume of your body.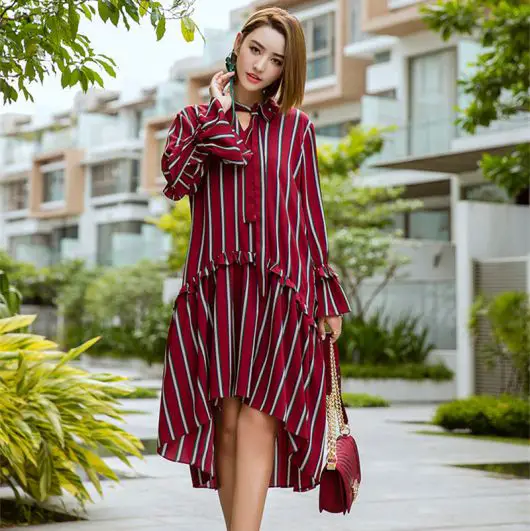 Wide hips
Dresses can become your best friends. But make sure you choose the right one, prefer models with flared cuts, this cut will disguise your voluminous curves. Stay away from bright, bright colors or fabrics with a lot of details such as ruffles, embroidery and pleats, as details like these will greatly highlight this part of the hips that you are trying to disguise.
Colors like black, grey, indigo blue, navy blue, chocolate brown etc are always preferred to create a slimmer silhouette. A skirt that is too short will make people focus on this area that you hate so much, so a good choice is to wear a skirt that falls below the knee, which will give you a more streamlined and slimmer look.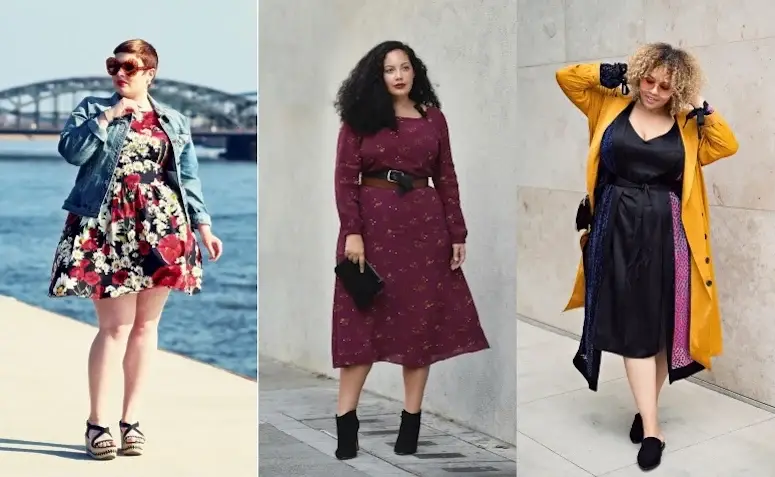 Tips from those who understand the subject
See now tips from youtubers who understand the subject well, take the opportunity to learn from them and so wear the clothes and they will look the way you always wanted.
How to look slimmer in seconds
Michelle Almendra tells all her little secrets to look slimmer and enhance your waist just by changing a few pieces of clothing in your wardrobe, see her tips and adopt for life.
How to look thinner with 8 tips
Forever30ByCi made a real class with his valuable tips for you to reach your goal, learn how to wear dresses, hair and many other tips.
See too
Types of dresses that hide the belly: 15 beautiful models
Gym Clothing: Fitness Fashion Trend
Tumblr Looks: Models to compose your look