Discover beautiful models of kitchen with the most charming wood stove that exist and learn how to insert this element into your home decor, making this environment much more charming and stylish!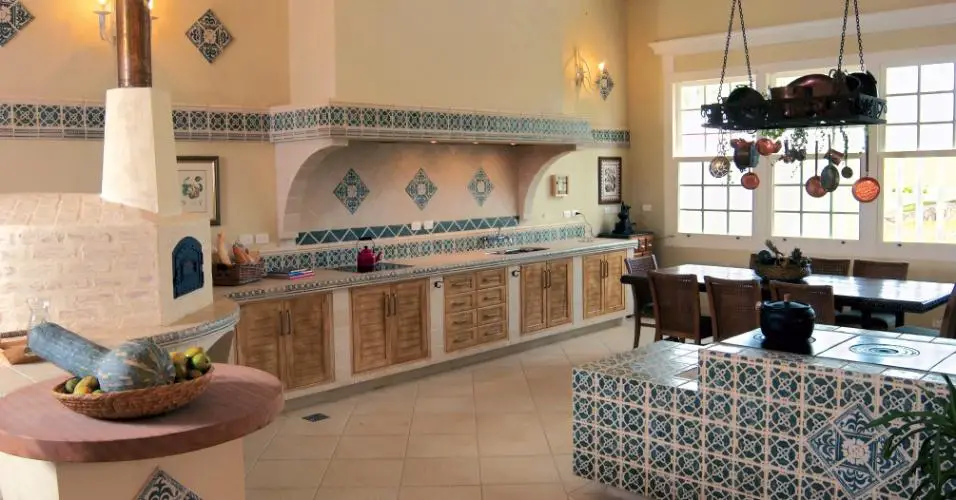 Kitchen with wood stove: everything you need to know
There's nothing better than enjoying homemade food with a mining seasoning, right? It's exactly that feeling we get when we eat food prepared on a wood stove, the smell and taste has no comparison.
He has become an element that makes a total difference in the health and well being of any family, a few years ago he was only seen in rustic kitchens in the countryside, but today they have become the darlings when it comes to modern home decor. When well installed in the external or internal area of the house, it allows the preparation of super tasty dishes because one of the positive points is that it enhances and enhances the flavors of food, not to mention the look that is splendid.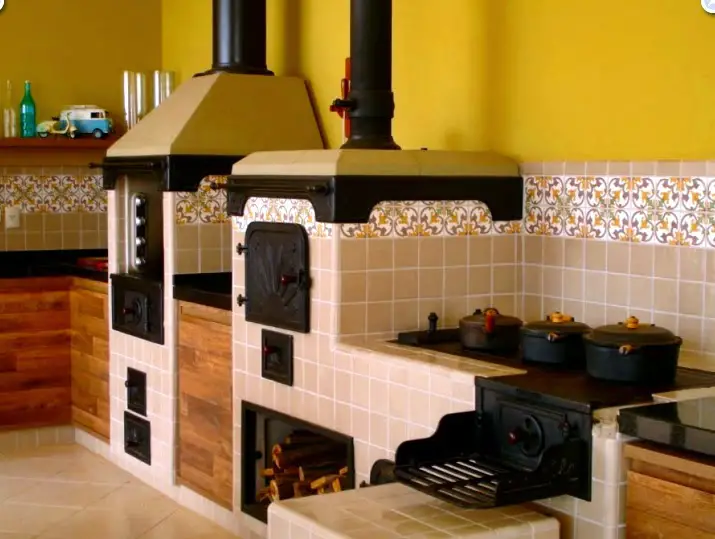 The more traditional models seek to rescue their main identity, which is rustic, so it is essential to bring the elements that recall their origin. But it is not necessary to be restricted in just one pattern, there are options such as the ideal iron for those who want to cook with studs since the item is heavier and guarantees more firmness when stirring.
Therefore, if you have a lot of people in your house and you are looking for practicality and security, this is your best choice! If you want to leave your kitchen with a beautiful and cozy look, invest in a wood stove, it is able to contribute not only to meals, but also reinforces the feeling of coziness inside the house and gives a rustic look that perfectly resembles the house. from grandma.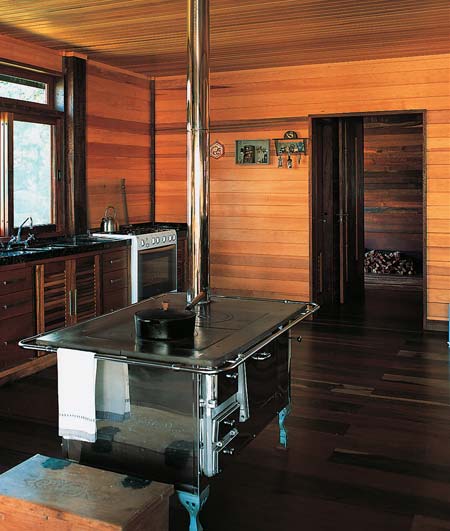 To compose the decoration, use wooden furniture and the masonry countertop with burnt cement coating, tiles around the stove, tiles, exposed bricks or just a painting in your favorite color, and to finish, place the exposed pans on hooks. Before assembling your wood stove, make sure to make a chimney so that the smoke comes out easily and there is no danger of filling your house with smoke.
Over the years, the wood stove has improved, the most modern models have a greater number of burners, so food can be prepared faster. Another essential item in a kitchen with a wood stove is the hood so that the smell of smoke does not spread throughout the house.
A beautiful and cozy kitchen will provide good meals when cooking for your family and visitors. Here are some models of kitchens with a wood stove and you will soon be separating the ones you loved the most to use as inspiration when making yours!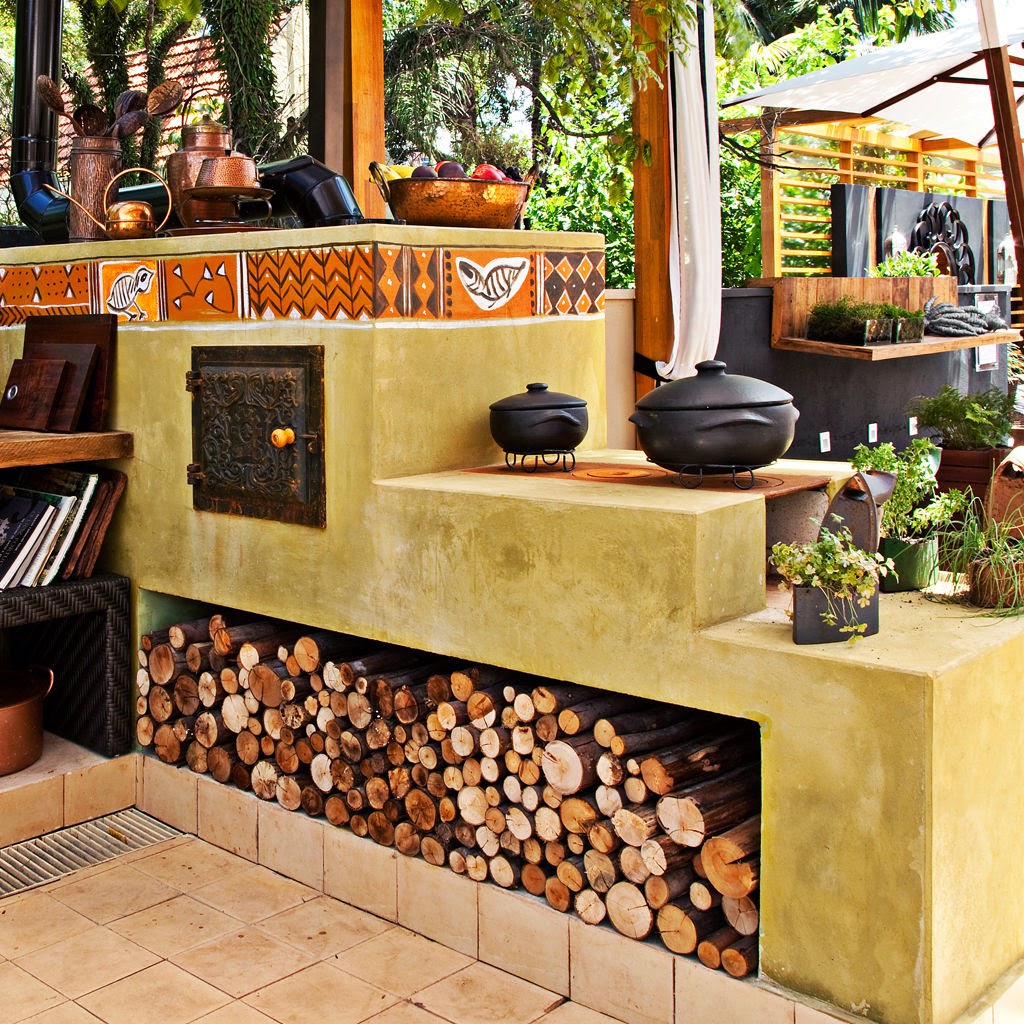 See too:
Rose Gold Decor: 50 Ideas on how to use copper tone