What does "day after" mean, what does this word have to do with women who have wavy, curly or curly hair? Well, this is a common doubt for many women, especially those who have recently gone through the hair transition, and to solve this doubt once and for all, find out what the day after is and how important it is for the hair.
It's girls, we know how complicated it can be to take care of curly hair when you don't have a direction to follow, and recently after going through a hair transition I had to re-learn about how to take care of my curls and keep them beautiful every day, and these are the tips I will give you today, if it worked for me maybe it will also be useful for you, but as they say "each hair is a sentence".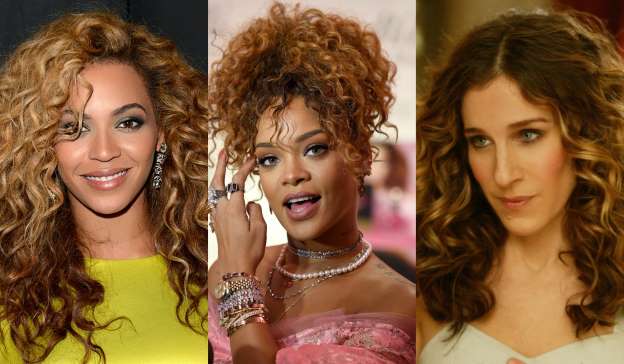 What is day after, what does it mean?
In the literal sense of the word, the English expression day after means "next day", when it comes to hair it is the day after washing, or the days after washing, and as we who have curls know, keep them in the same volume and at the same setting the next few days until the next wash can be a challenge.
Usually in the days after washing the hair they tend to get wrinkled with little or no volume and the curls practically fall apart, but calm down in girls, don't take hasty actions like simply making a bun or tying a ponytail, let alone choose to wash your hair every day.
The habit of washing your hair every day can be harmful as it will remove all the natural oil from the hair, making it dehydrated and malnourished, and as a result, it will become brittle and dry.
You can't say an exact number of days that you should go without washing your hair, it will depend on each one, but when you notice that your hair is already getting heavy and your scalp itchy, it's already a sign that it's time, for some it may be 1 week, for others it may be 3 days, but the fact is that the ideal is not to wash every day, and to have quiet days afters (days after washing) it is ideal to take some specific care with the hair. .
Hairbanding: Learn the technique that defines your curls
How to take care of your hair on the Day after
So that your hair doesn't lose its finish so much from 1 day to another, it's ideal to use the right products on the day of washing, it must have the function of giving volume to the hair and also a good definition, so remember, a good finish on washing day is essential to have a more peaceful day after.
I know that it is not possible to control our movements during sleep, but we can at least try not to harm the curls after washing, and some of the options I usually use, at least to not sleep on my hair, is to do the pineapple technique, which simply consists of in tying the hair up, or simply tossing the hair up, so even if the hair comes loose during the night turns the side effects on the day after will be less.
The day after baths should also be taken into account, as long as the hair is not washed, it must be protected from water and humidity, and for this always use a cap otherwise it may become frizzy.
But then, I woke up the next day and even taking all the care the curls turned into a tangle of hair, without volume and life, what to do?
Nowadays, there are excellent styling creams that are used to give curls a good finish after washing them, and this same cream can also be used to recover curls that have been damaged overnight.
The secret is not to apply the cream directly to the hair, this would end up making the locks heavy, the technique consists of humidifying the hair, for this you can use the hair humidifiers or simply use a spray bottle.
After you have the sprayer in hand, add 100 ML of filtered water and 1 spoon of your styling cream that doesn't weigh your hair down, sprinkle it little by little on the parts where the curls are undone and give that little knead, to remove the frizz and to do the curls again.
If the curls are not returning, you can use the fingering technique together with the sprayer, making the curls again by winding them around your fingers.
Day after tips with those who know the subject
Better than reading tips is to see in practice how the most famous cacheadas in Brazil do to have a perfect day after, see the tips.
How to revitalize curls on the day after
Know now some tips from famous Youtubers who also have curly hair and always go through many day afters, the video is from Ana Lídia Lopes' channel.
Everything you need to know in a simple way
Ludmila Reis tells you all her little secrets to keep your hair perfect the next day, see tips on how to hold your hair while sleeping and several other essential care.
Quick revitalization and perfect hair
And yes, we have some more tips from another powerful cache. In her day afters Steffany Borges uses a solution made of saline solution, coconut oil and hair cream, her result is amazing, watch the video to see all the details.
See too
Hairstyles for curly hair: 10 tutorials and lots of photos