Were you invited at the last minute to a costume party and don't have time to go in search of the perfect costume or are you short on money to spend on renting or buying a costume? The idea we brought today is simply to recycle what you already have at home.
In a creative way, you can transform pieces of clothing you already have in your wardrobe into beautiful improvised costumes, a simple example:
A basic little black dress when combined with black heels, a pair of long gloves, sunglasses and to close a pearl necklace can become an improvised fantasy of a delicate and super sensual luxury doll.
See below how beautiful it was!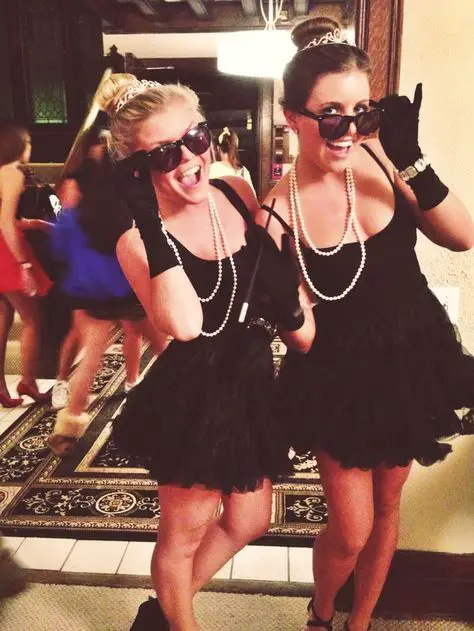 If you opened your wardrobe and still didn't find anything that could be reused in the creation of a costume, don't worry, the tip is to keep an open mind and abuse your creativity!
You know that piece of clothing that you haven't worn in years, so it can get a new look, just give it a good boost with pearls, sequins, beads making it a carnival costume, Halloween or any other party, as beautiful as those that you find in stores.
And best of all, it will fit perfectly on your body, so you'll be comfortable to enjoy all the fun from start to finish, without having to keep pulling your clothes up because they're loose or not moving because they're too tight.
Another positive factor is that homemade costumes with normal clothes are authentic and unique, no one else will have one like yours, it's really worth spending a little time to have a personalized costume to rock wherever you go!
Below you can see some suggestions for improvised costumes for various types of events that have been separated by categories to make your life easier, whether for carnival, halloween party or that weekend night out.
No matter the event, we have the solution for you not to miss out on the fun.
There are options for women, men, for friends and even for couples who like to combine even in the choice of costume.
Improvised Carnival Costume
If you are looking for something different and cheerful for carnival, today we are going to teach you how to make a pineapple carnival costume, which is super simple and will make you wonder to enjoy the most awaited party of the year.
simple female costume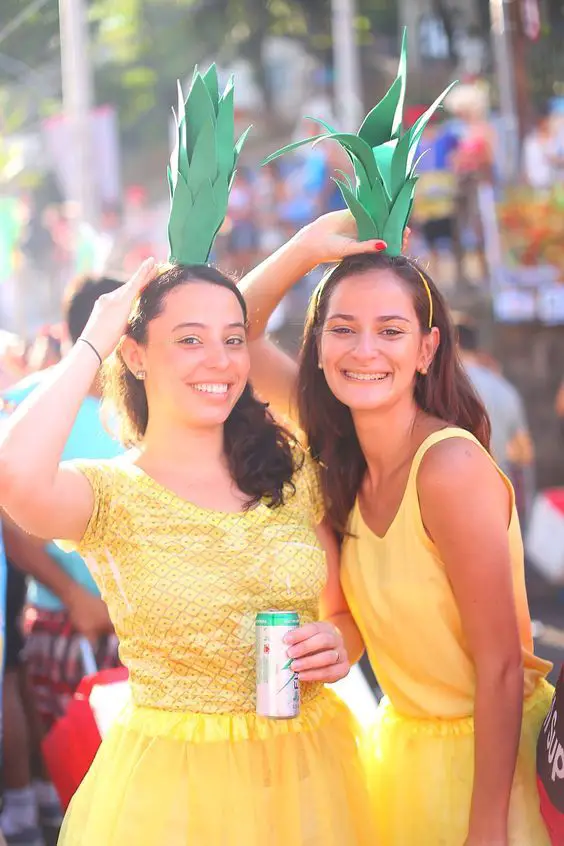 Put on a yellow tulle dress or skirt, and to give more life to the fantasy make a pineapple bow using an empty paper towel roll, green eva sheet, scissors, hair bow, hot glue and some molds to make the leaves that we will make it available below.
The step-by-step tutorial you can see below, if you don't have so much skill in the area, don't worry because the making is very simple.
Pineapple leaves template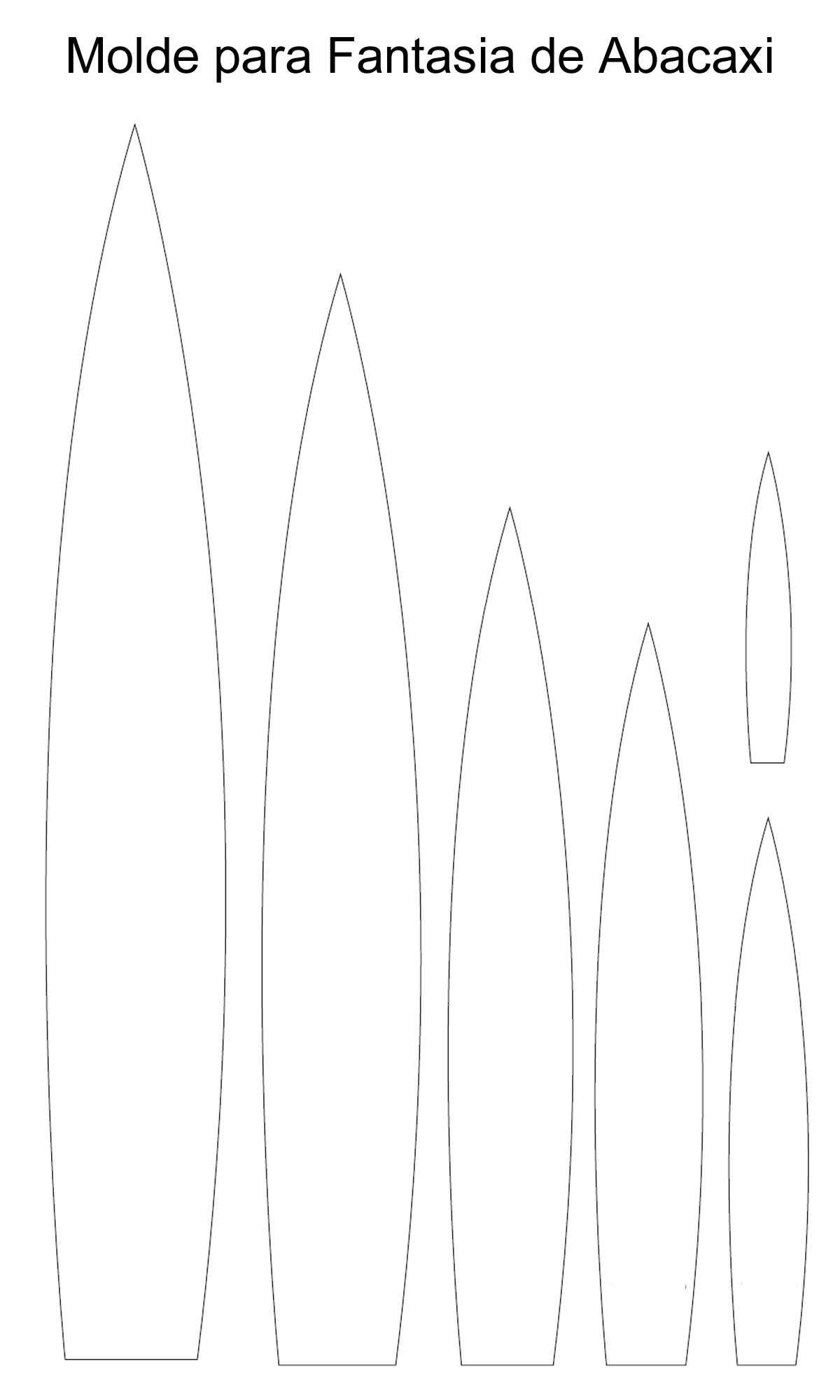 Easy to make improvised men's costume
Prisoner is a costume that never goes out of style, just put on black pants and a black and white striped shirt that you have at home, to make it more realistic, cut a piece of white cardboard and write the identification number and paste it on the front of the shirt.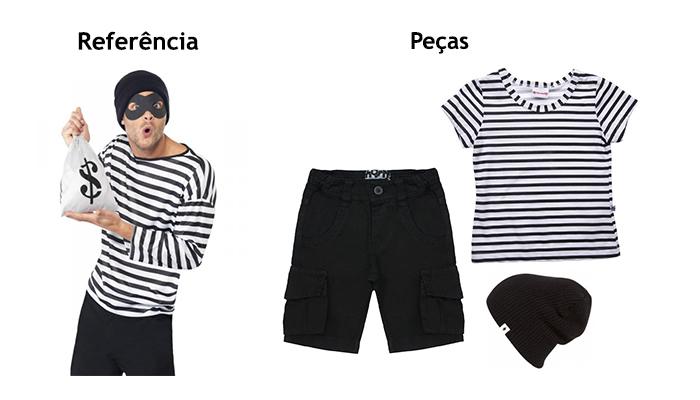 Below you can see a very nice video with some compositions of masculine looks for carnival made with pieces that any man has in his wardrobe, it's very cool and economical since you won't need to spend anything, just reuse.
improvised costume for halloween
The halloween called by many as Halloween is a very popular party in the United States, but nowadays it is celebrated in several other countries around the world, including here in Brazil where it is already possible to see houses decorated with scary props and super costume parties. fun with fun food and scary games.
See some options for women's and men's costumes for halloween and get inspired!
improvised devil
The devil's outfit should preferably be red, a very cool alternative is to wear red leggings, a long-sleeved blouse of the same color, a denim short over the pants and an all star and don't forget the essential accessory the bow hair with horns.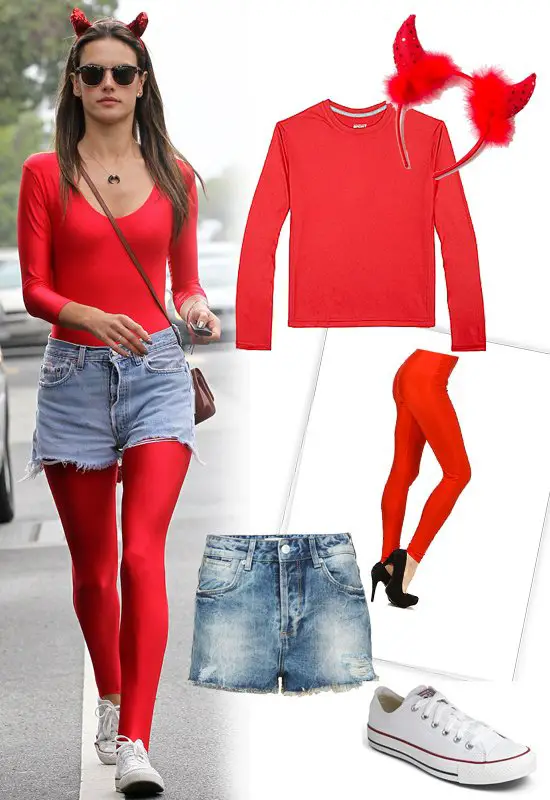 male fantasy
The zombie costume is very stylish and the best thing is that it is easy to make, just wear black pants, white dress shirt along with the tie and finish with the black leather jacket.
What will give life to the character will be the most elaborate makeup with striking black eyes that refer to a skull.
If you don't have the skills to do the makeup, ask your sister, cousin or friend to do it for you, then apply a lot of gel on your hair and make a very stylish hairstyle!
You will be successful with women!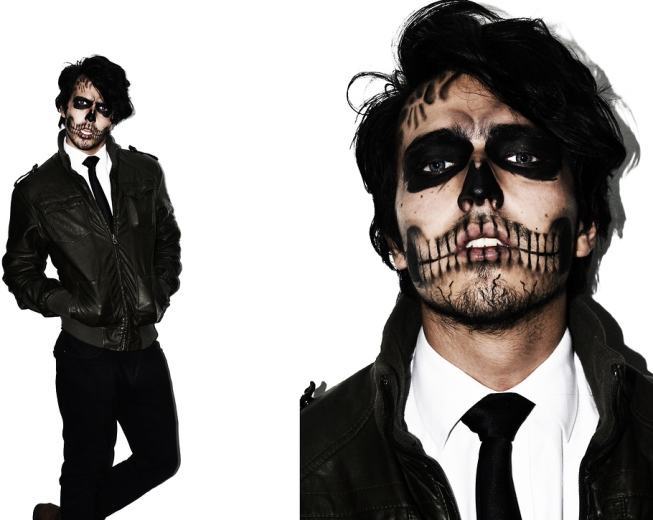 Men's Skull Makeup for Halloween
So, did you like our suggestions?
How about having some more improvised costume ideas?
Check out some of the costume ideas I selected after having a quick search on the internet.
Oh if you don't want to leave your child out of this revelry that is Carnival, check out our other article from improvised children's costume These are really cute and cheap options!
See too:
Improvised costume ideas to make at home
Bet on your creativity, try different looks and use these tips below to create your improvised costume.