If you are a seamstress or artisan you would certainly like to have your studio organized and items, such as pincushions and needle holders are great allies because, in addition to making your life easier by keeping your work environment more practical and organized, they can also bring much more charm and charm to decoration since today, it is possible to find super cute models like this is the case with the cactus pincushion that can be made both in crochet and felt, I particularly think it's super cute!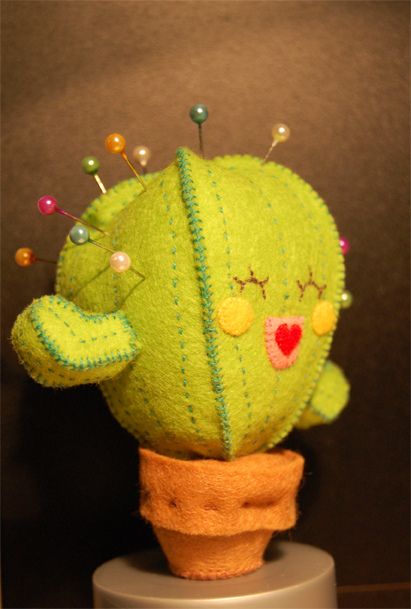 You can learn to make pincushions in different ways and with different formats, both for your own use and for sale, the models made of felt being the most suitable for beginners, due to the great success of this item we prepared this article with several pincushion inspirations, it is Each more beautiful than the other.
See more:
Pincushion Ideas: Step by step with Mold
If you are not starting your life in the craft world, my suggestion would be to start by making a simple pincushion with a square, round or rectangular shape and then, after a while getting practice, go risking other more elaborate shapes.
See and learn how to make them following some tutorials that we will make available below:
Flower shaped pincushion
cupcake pincushion
Cactus Pincushion
Free Pincushion Templates